Villagers are among the most unique interactions you can have in Minecraft, being one of the only interactable NPCs in the entire game. These big-nose societies come in all different shapes and sizes based on the biomes they are within. Their purpose in the game is an important one, giving use to the rare emerald ore. They also provide a unique way to progress and trade for valuable resources that could be much more difficult to farm yourself.
Villager Likeness
There are two big determining factors that need to be considered when trading with Villagers: trade levels, and villager popularity. Villager popularity is influenced by a wide factor of actions the player can take and is spread between villagers through their villager gossip mechanic. Trade levels are earned by repeatedly trading the same villager and causing them to level up. This leaves green particles around them briefly after doing so.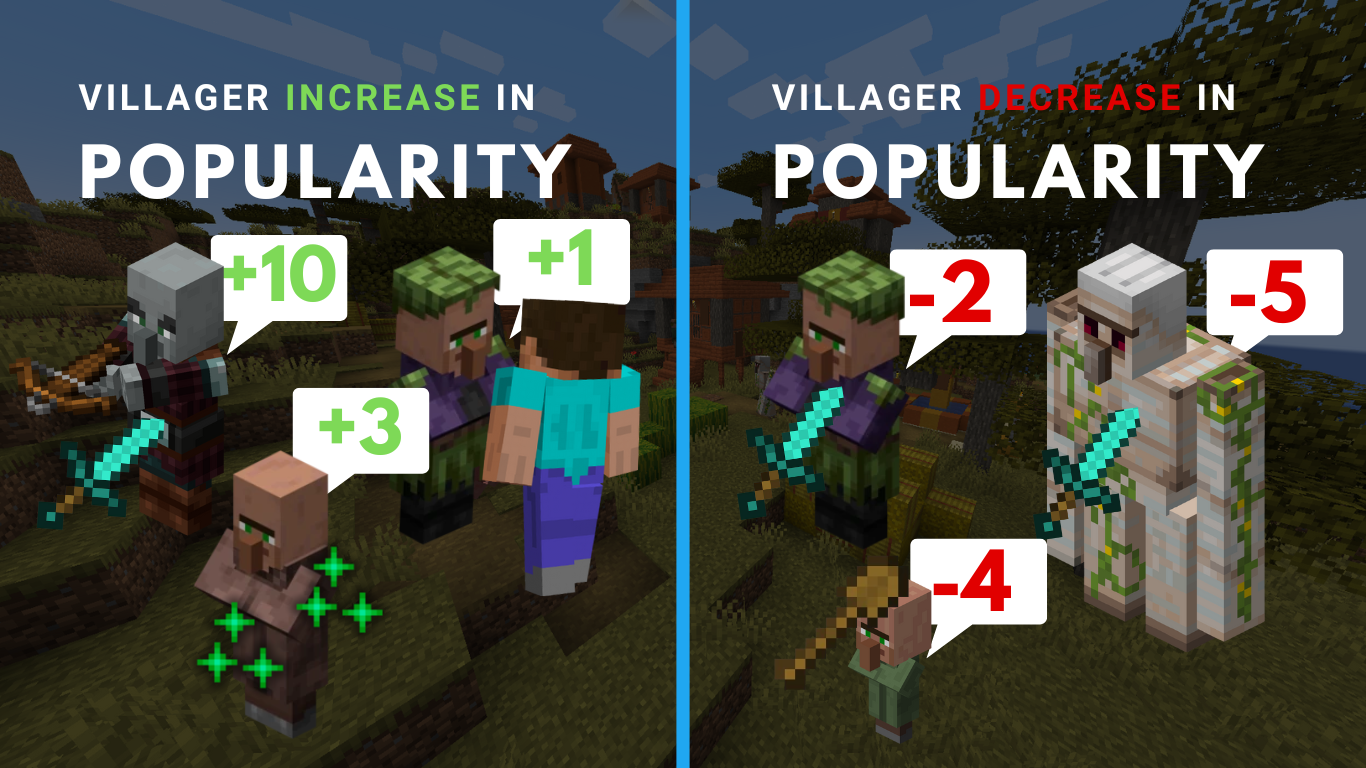 Minecraft Wandering Trader
Despite not being able to technically defend them from a pillager raid, Wandering Traders also apply to villager popularity and trade levels. Repeatedly trade with the wandering trader for additional stock to be shown and lower prices. The wandering trader will also not be effected by the gossip mechanic meaning you'll have to impress them all on your own!
Minecraft Armorer Villager
Unsurprisingly the Armorer sells armor and tools. Trading with Armorers has a small chance to offer Chainmail armor (equivalent to essentially Stone Armor), which is one of the only ways to obtain Chainmail without cheating. The other is finding a mob that has spawned with it, and having them drop it when defeated (2.5% chance).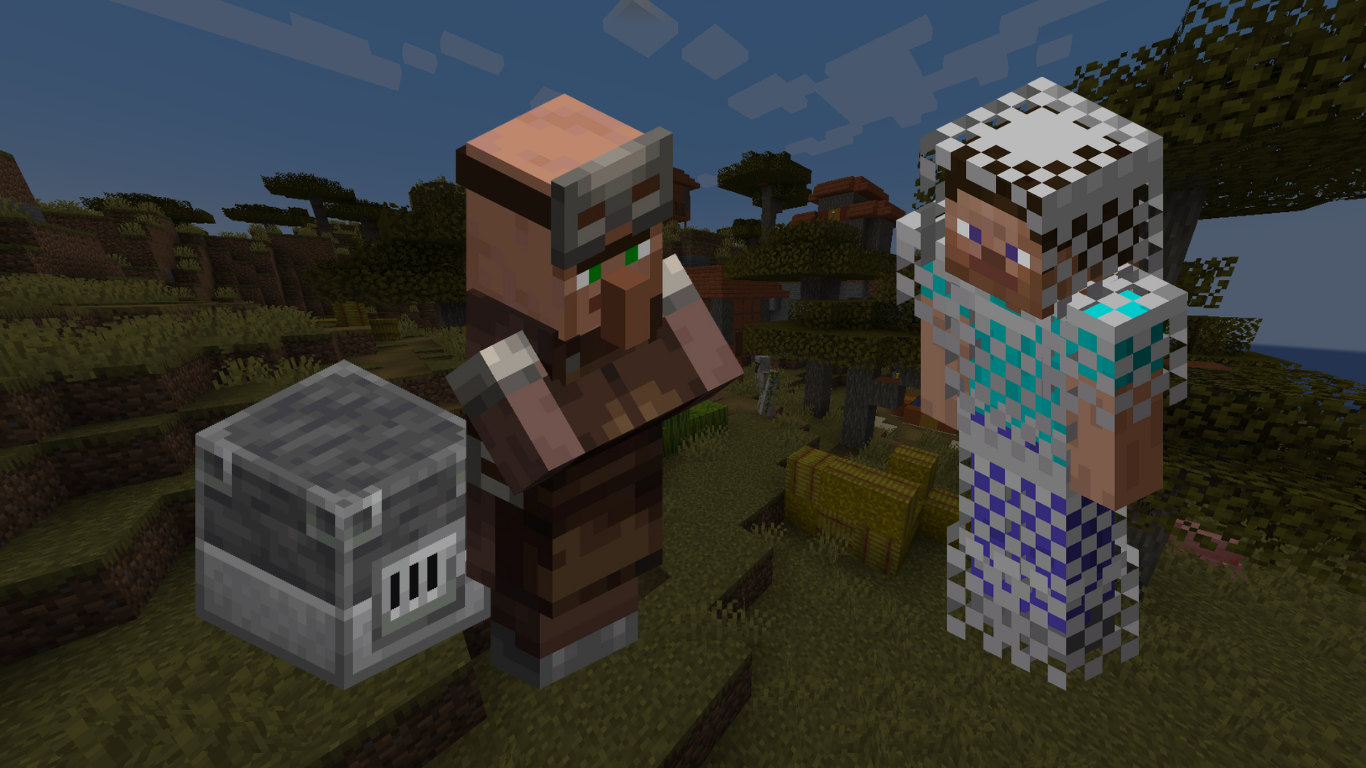 Minecraft Butcher Villager
Did you know that you can actually sell raw meat in Minecraft? The butcher will buy raw meat from you for emeralds, and will sell completed rabbit stews. At higher tier trade levels he will begin to buy dried kelp, coal, and sweet berries.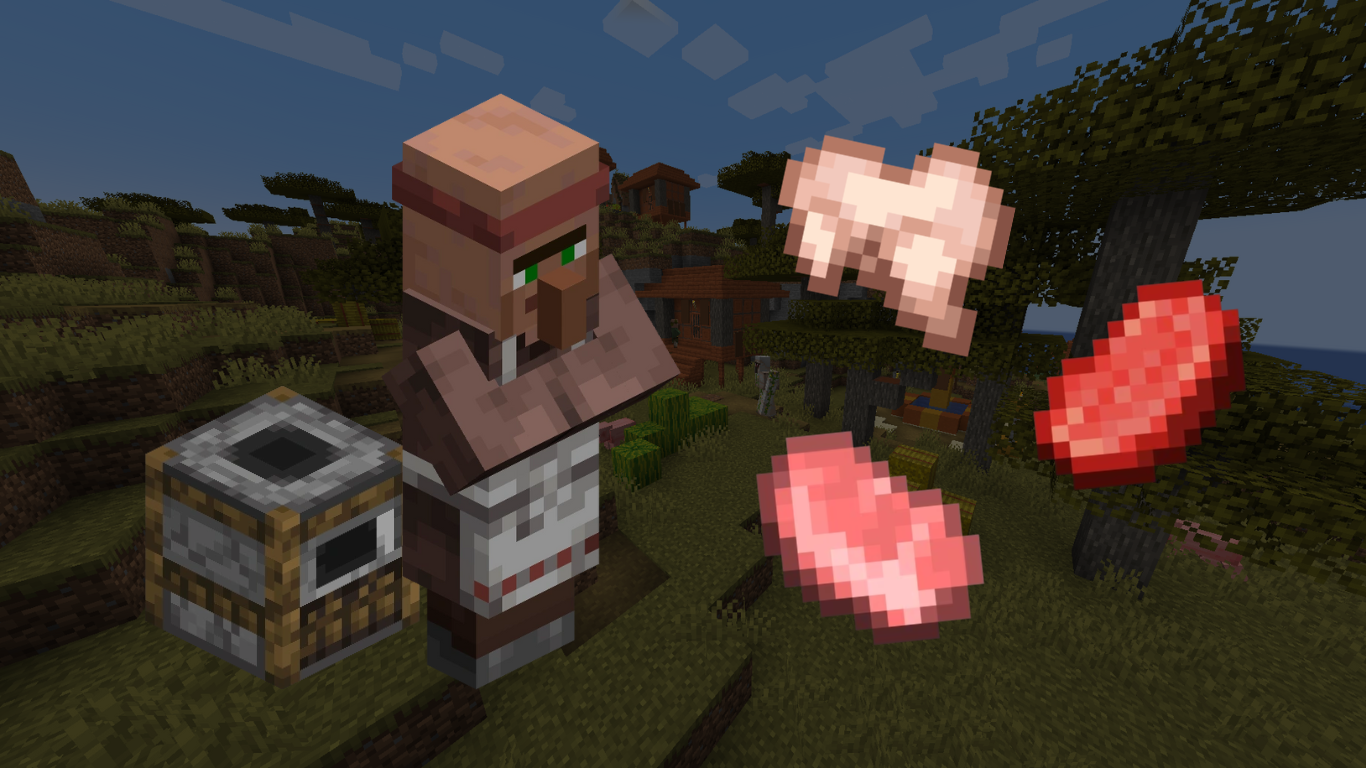 Minecraft Cartographer Villager
The Cartographer is the place to go to buy maps of different varieties as well as banner patterns. These patterns can then be used to create decorative shields. If you aren't playing a dedicated Minecraft server with friends, maps can be hard to fill out completely unless you find a Cartographer.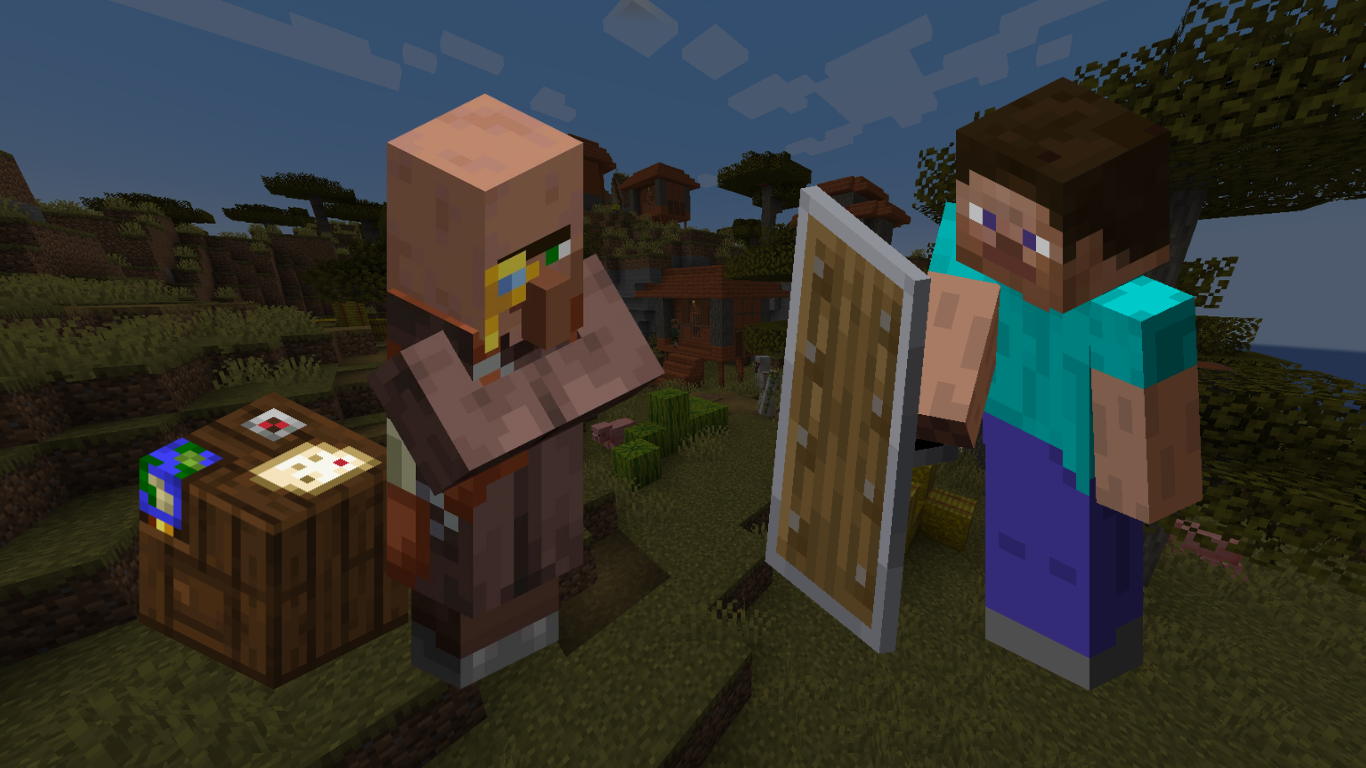 Minecraft Cleric Villager
The cleric villager is a unique character in that many of his items are related to brewing. At lower levels his rotten flesh trade is a solid way to earn your starting emeralds. At higher levels he will even accept glass bottles for emeralds which is an extremely quick way to earn tons of money. Now take that money and exchange it for his incredible Bottle o' Enchanting!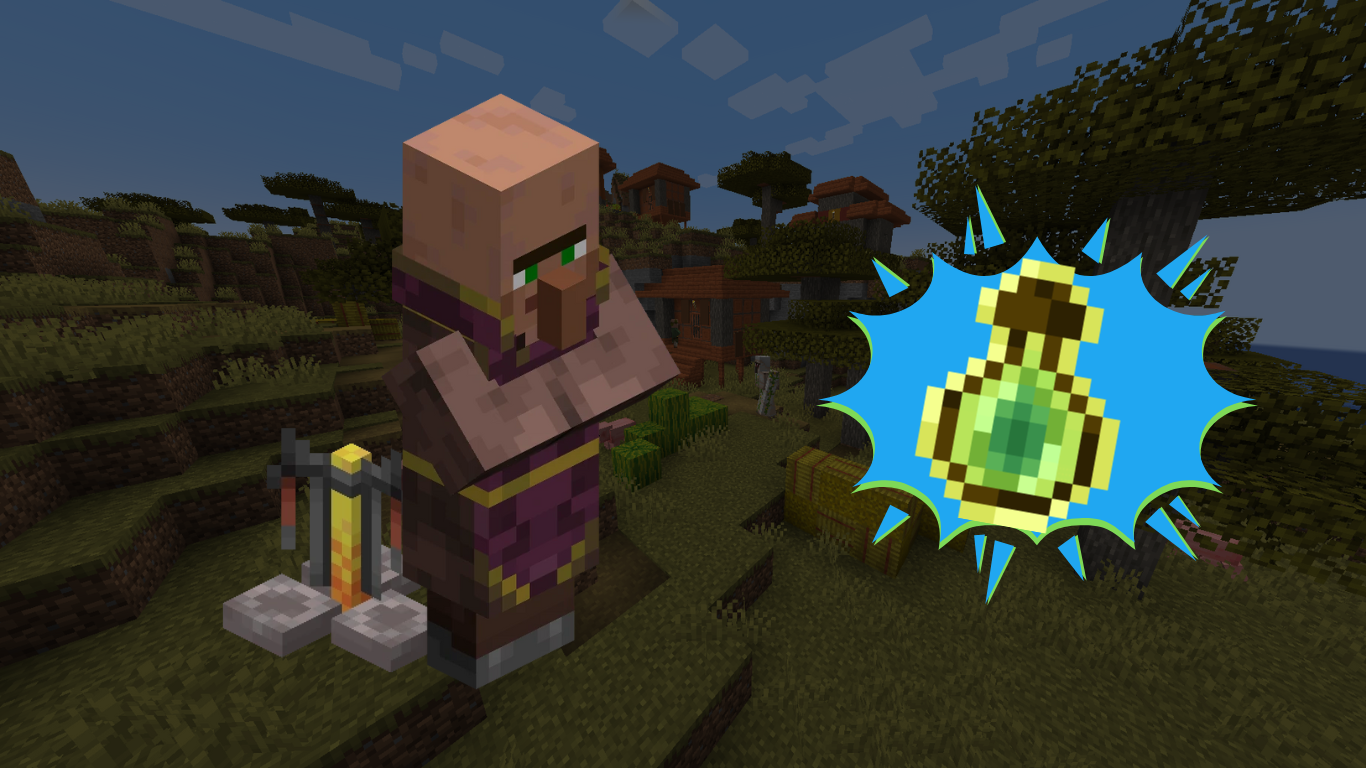 Minecraft Farmer Villager
Once you've established your farm the farming villager can be a valuable asset to obtaining emeralds. Prior to your own fully-functioning farm though, his wares and trades may be difficult for fresh players. His hot items at higher trading levels include golden carrots, melons, and suspicious stews (remember what trait their suspicious stews provide as their stock will always provide the same outcome).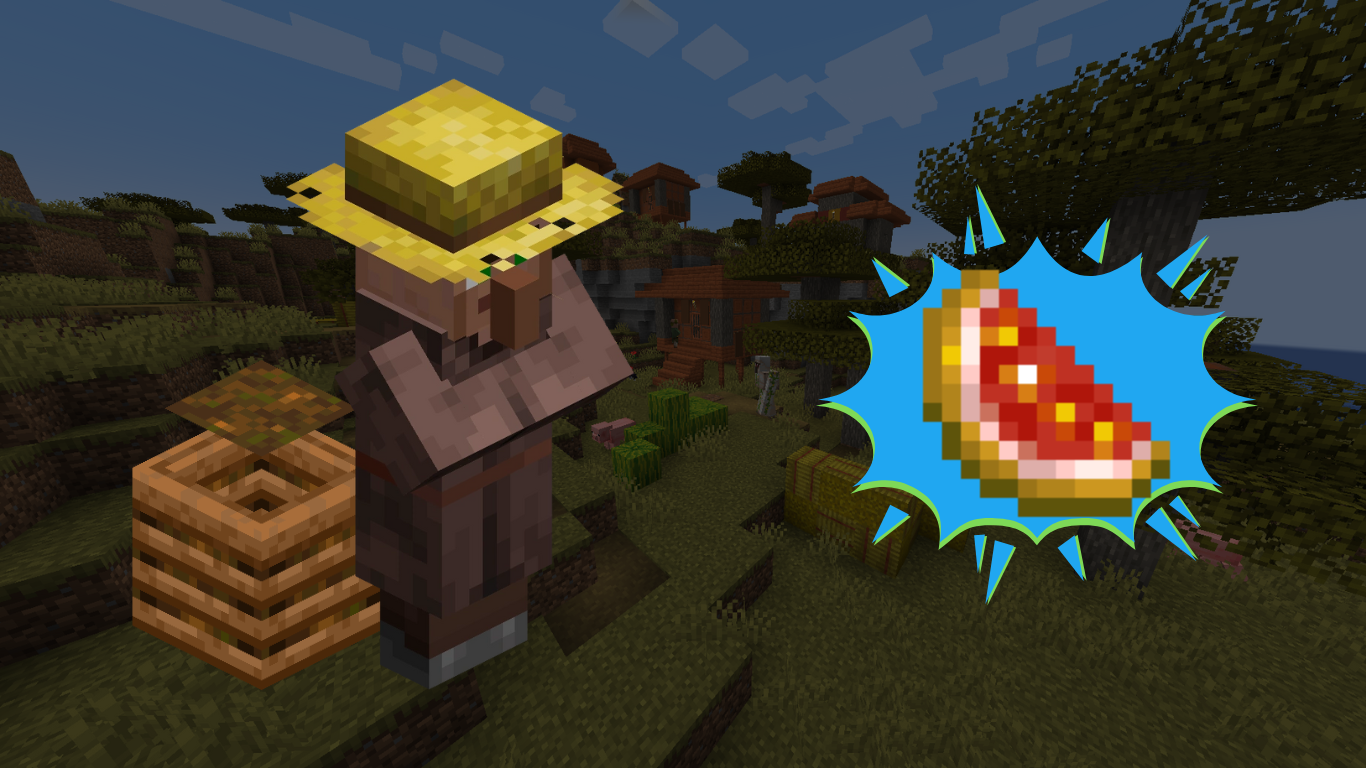 Minecraft Fisherman Villager
The fisherman villager's trades are never really super great but will accept a small amount of coal very early on in exchange for emeralds unlike the butcher. His later trades may be among the best trades possible for emeralds accepting a single boat for an emerald each. If you require enchanted fishing rods as well, his Journeyman trades may prove useful to you.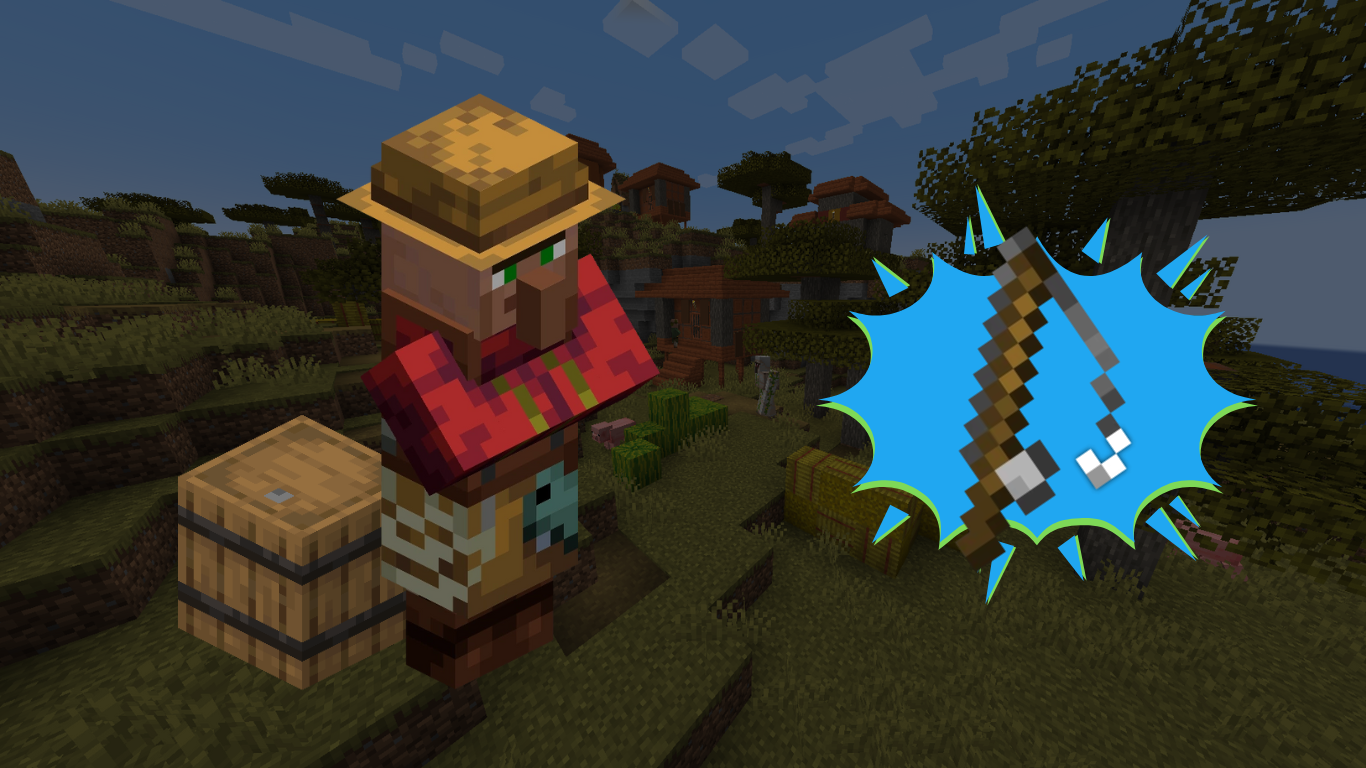 Minecraft Fletcher Villager
The Fletcher may be one of the most useful villagers available in the game. A chicken farm is very easy to create a consistent source of feathers but flint tends to be a finite resource. With this in mind, creating arrows can be a constant chore rather than something easy. Introducing the fletcher! This is one of the absolute best places to spend your spare emeralds, as he can turn 10 gravel into guaranteed flint rather than the usual 10% chance of receiving flint.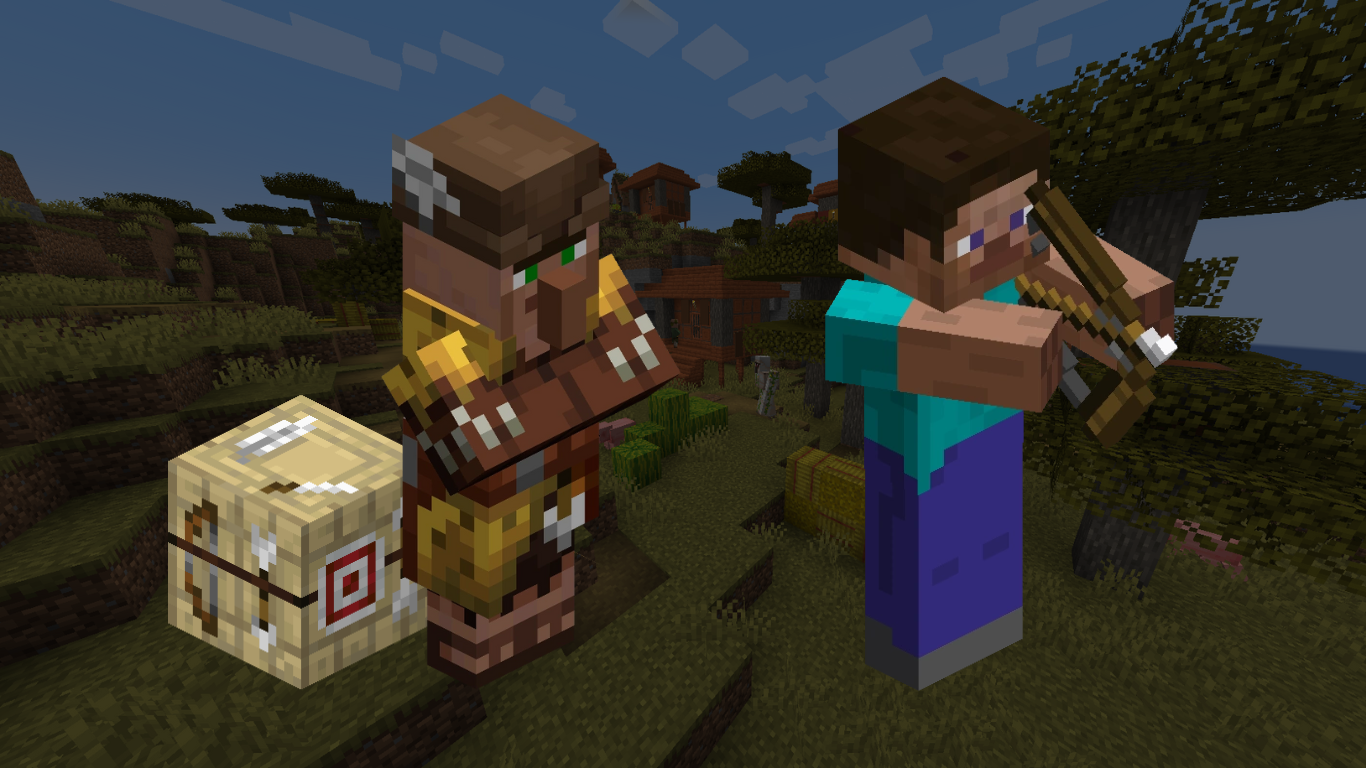 Minecraft Leatherworker Villager
This villager on the contrary, may be one of the least useful to invest in. The Leatherworker deals entirely with leather, creating items like leather tunics and helmets. At their later trade levels they offer more exclusive items, such as leather, horse armor, and saddles, but each of these have extremely easier ways of obtaining them without so much investment.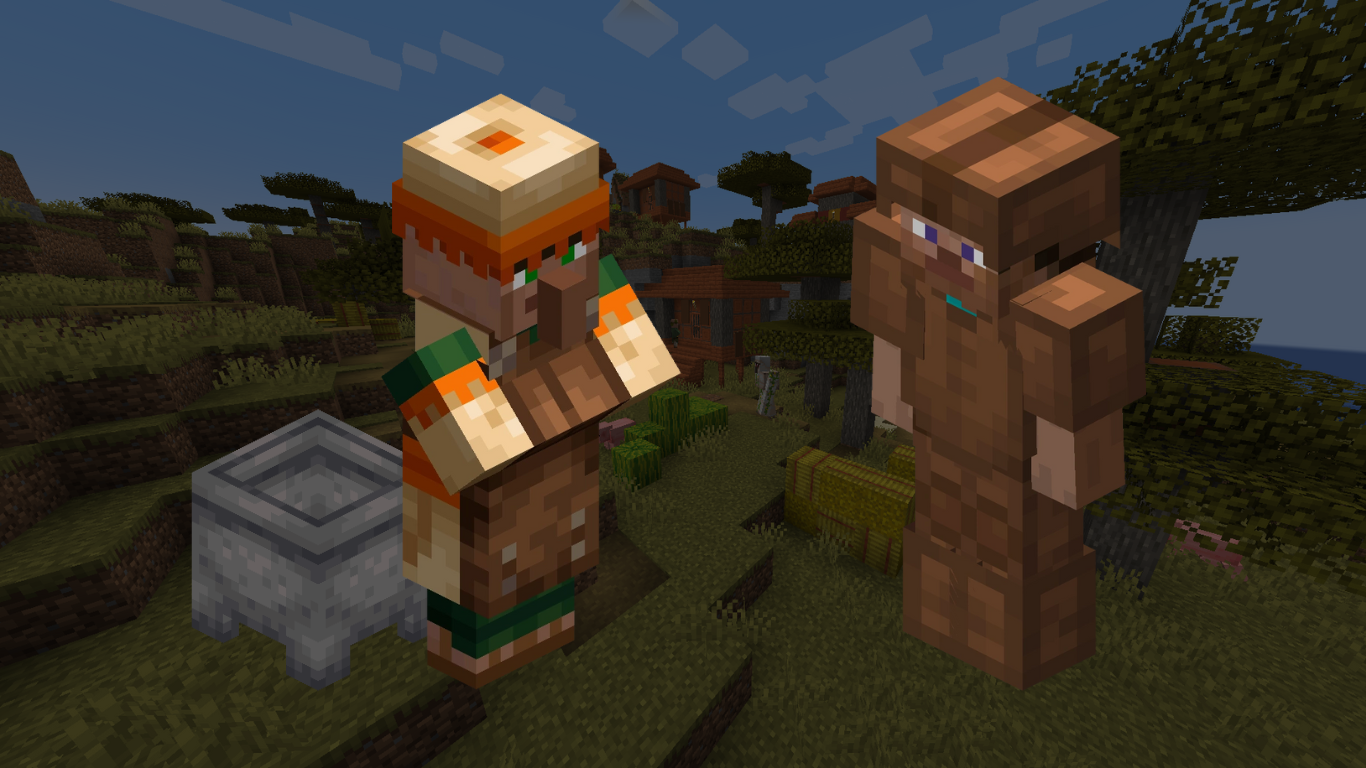 Minecraft Librarian Villager
Having a librarian villager is extremely helpful is creating your dedicated enchantment room. Not only does the Librarian sell straight up bookshelves, but also pre-enchanted books to be used for early enchanting. While both leather and paper can be difficult to have en-mass, leather tends to be the more difficult to get. Sell off your spare paper for plenty of emeralds!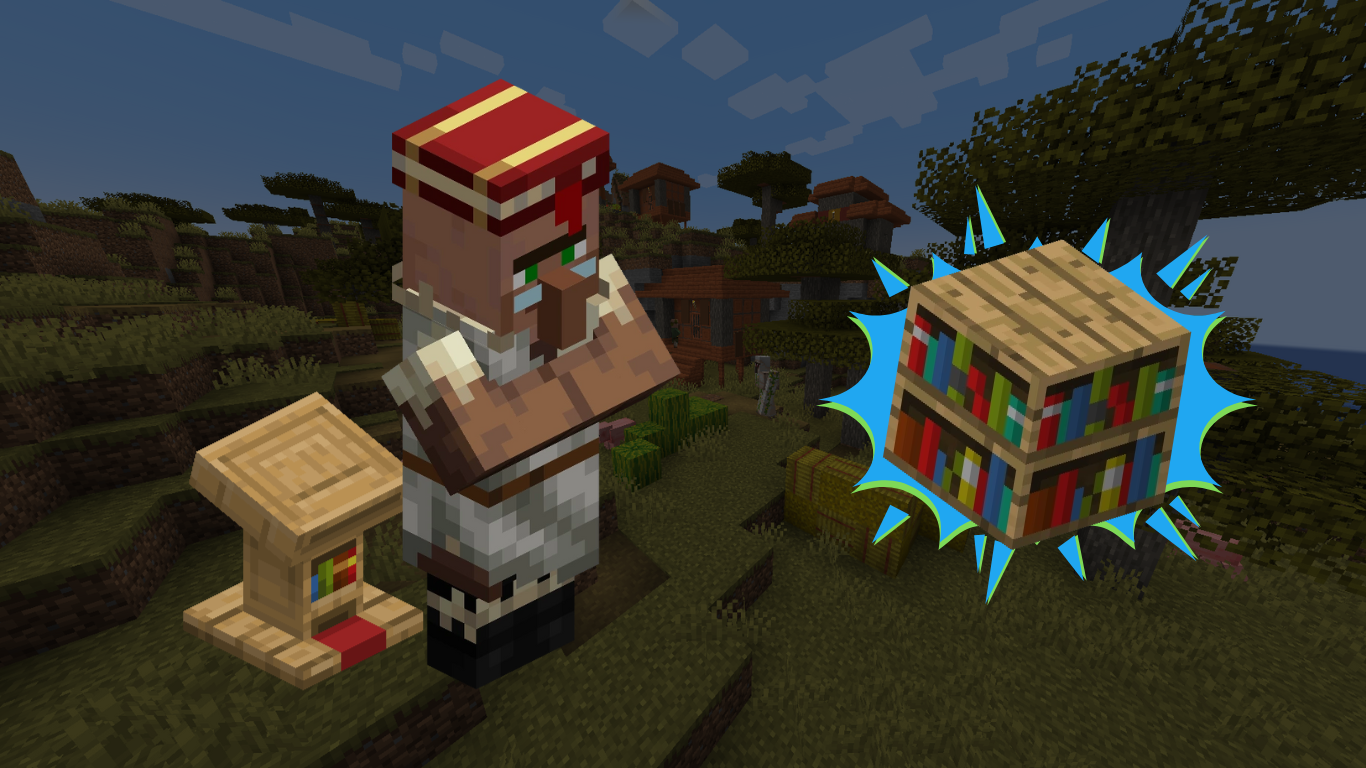 Minecraft Mason Villager
The stone mason villager tends to be overall not incredibly useful due to many of his trades being items easily obtained by stealing the stone cutter in his home anyway. One thing he offers though that is useful is bricks. Bricks are not incredibly easy to get a lot of (not to mention take time to cook), so if you're looking for a brick-styled home to create, you'll need a Mason Villager!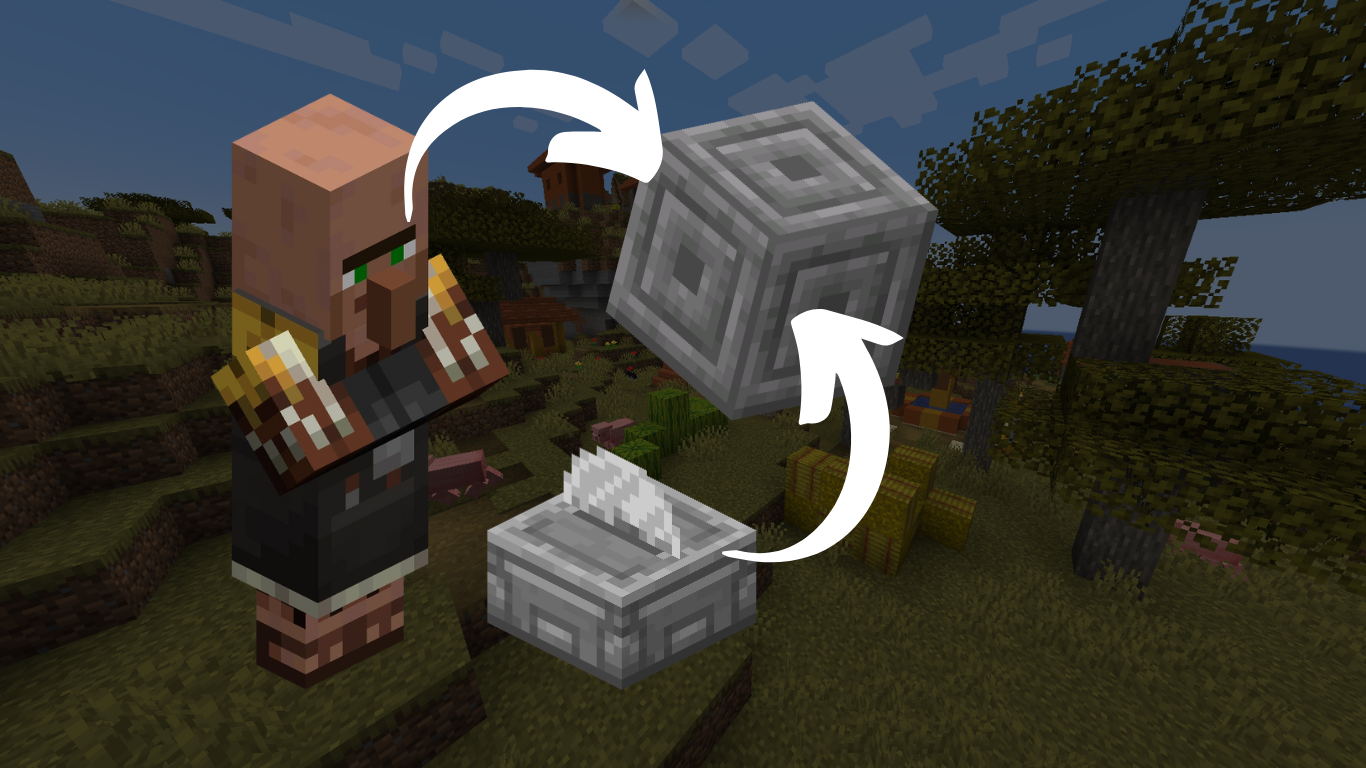 Minecraft Shepard Villager
Unfortunately the Shepard tends to also be another villager ignored by players. With regular sheep farms almost being a requirement of many Minecraft playthroughs, you might as well trade with other players on your multiplayer server rather than invest in the Shepard. Much of the Shepard's stock tends to be items very easily obtained by the player, and they aren't very cheap either.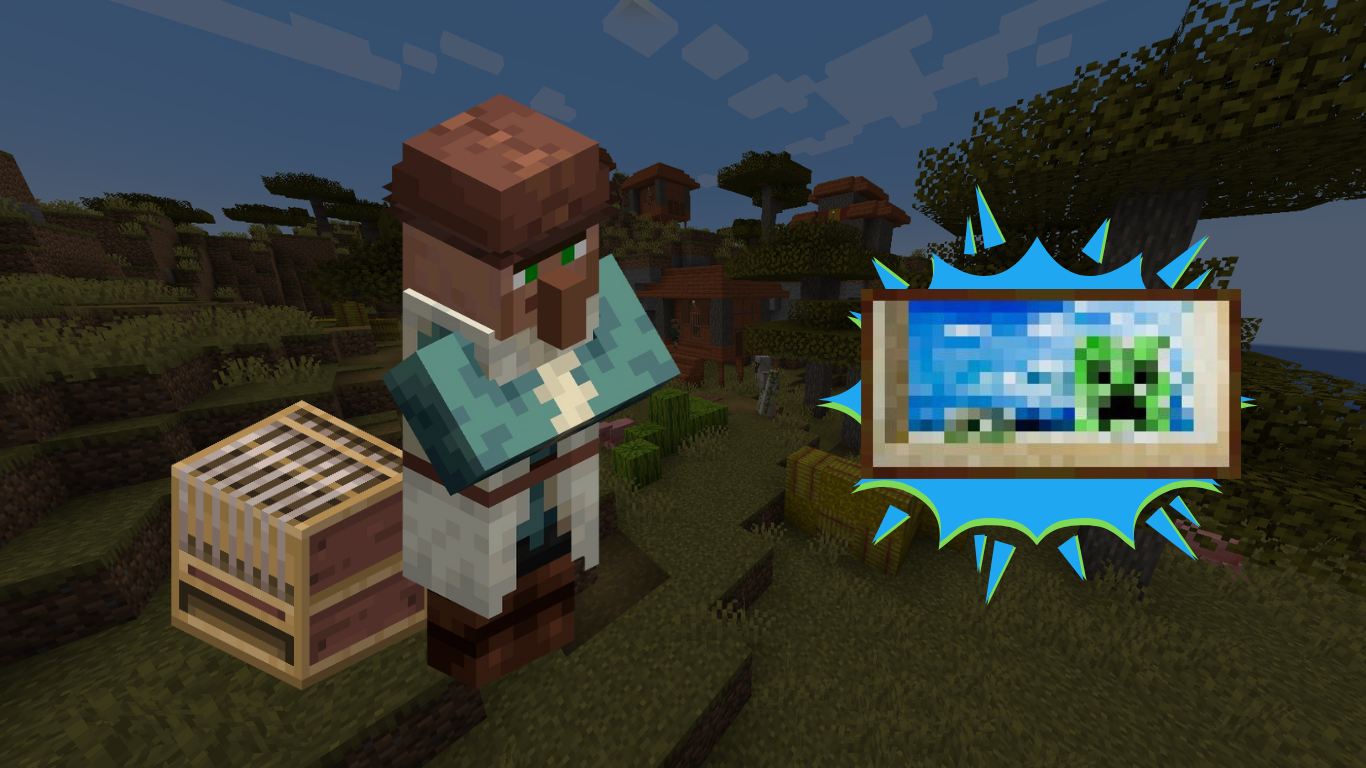 Minecraft Toolsmith Villager
The toolsmith villager is absolutely out of his mind. In later trade levels, he will eventually trade a single diamond of yours for a single emerald of his. The saying should be, "Don't waste a diamond on a Toolsmith!" Eventually he will offer enchanted versions of diamond tools though, so this may be worth investing in if you aren't a fan of enchanting yourself.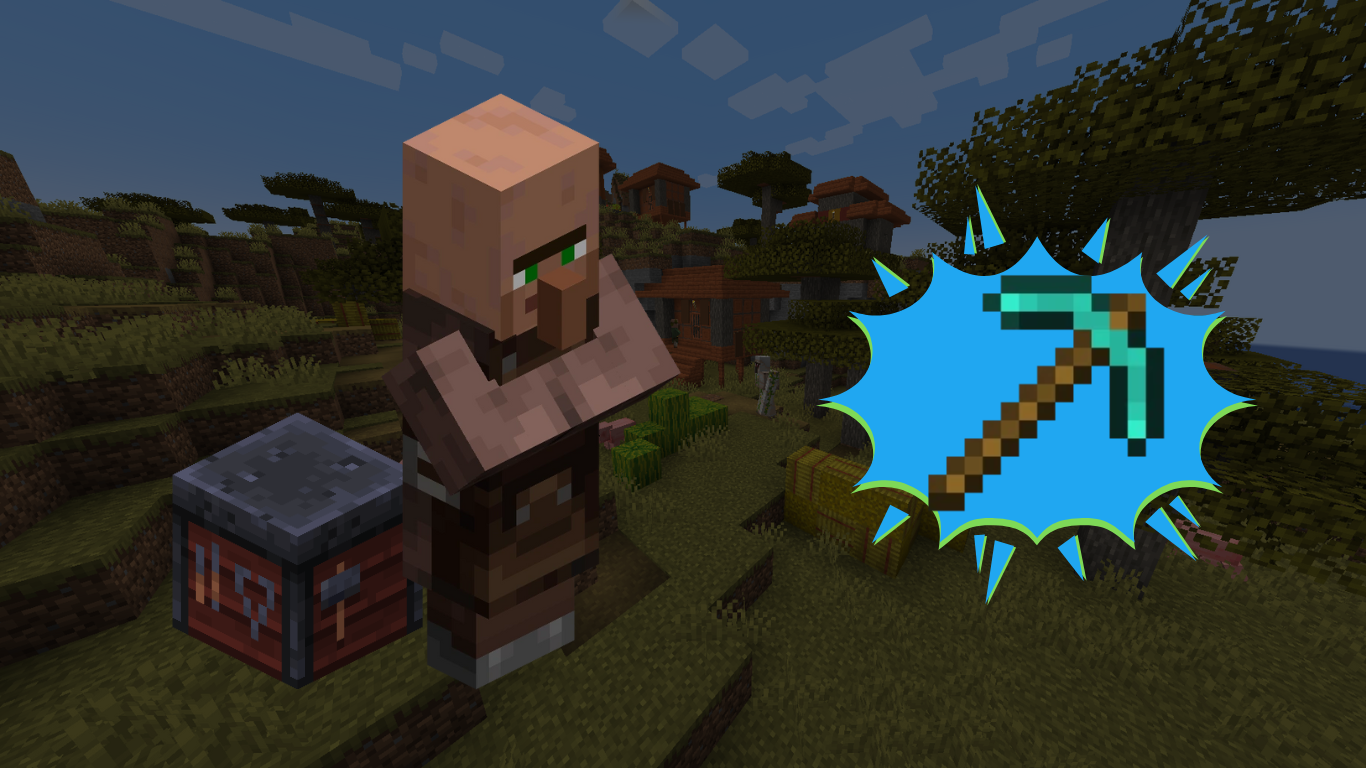 Minecraft Weaponsmith Villager
The weaponsmith is exactly the weapon alternative to the toolsmith, all the way down to his insane proposal of 1 diamond for 1 emerald. If you're looking for spare iron and diamond weapons the Weaponsmith is willing to provide! After the combat update, axes are officially considered weapons now too! Many of the trades here though may be too pricey for what they're offering.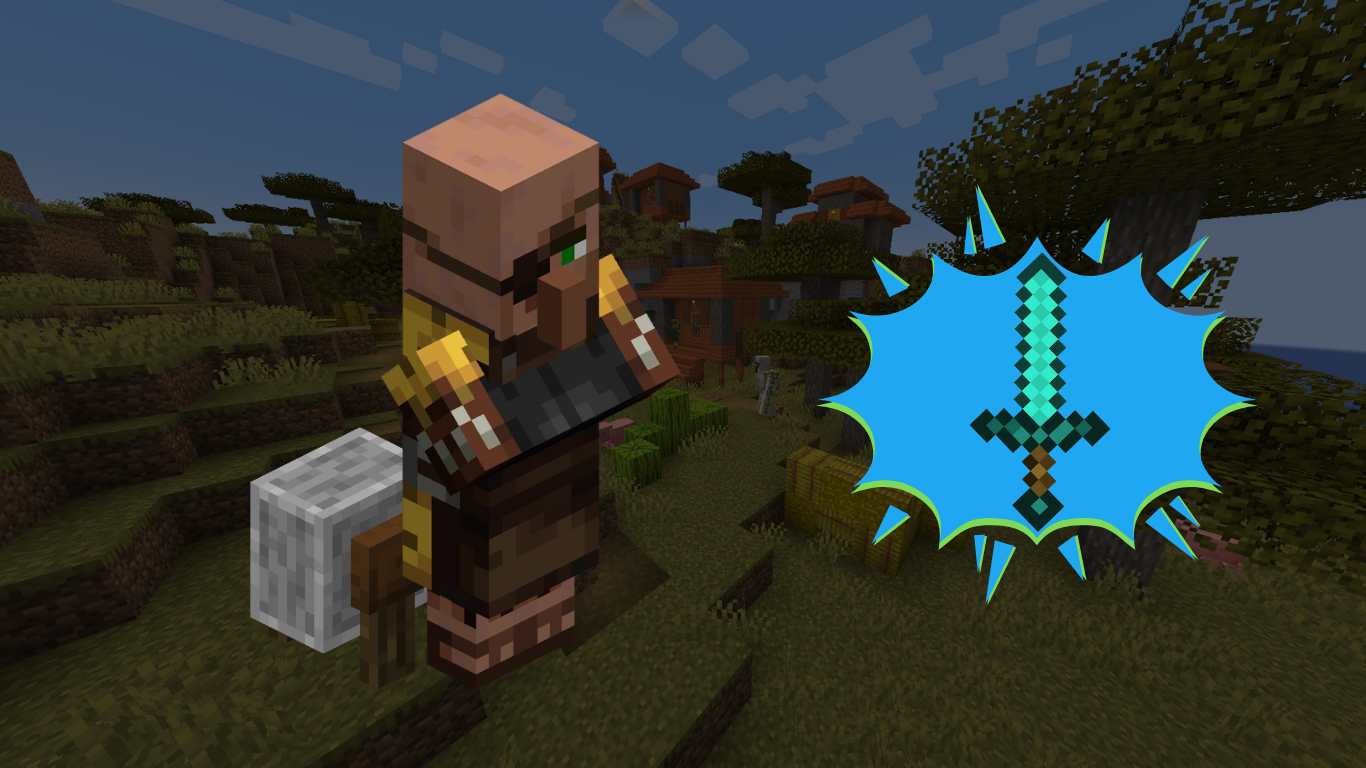 Looking for more Minecraft?
About Shockbyte
Shockbyte is a game server host for Minecraft, ARK, Rust and more.

Do you want to start your own Minecraft server? Click here to view our Minecraft server hosting plans.