If you like realistic car simulators as a general rule then there is no doubts about it; BeamNG.drive will absolutely be one of your favorite games of all time. This game features some of the most rich, completely sandbox, experimental driving simulators on the market, allowing players to do anything with the wide assortment of vehicles available that they can possibly imagine. Many content creators have found countless hours of gameplay and experiences in this simulation game that Shockbyte couldn't be happier to now provide server hosting for!
Compete in head to head racing down some of the most familiar streets across the planet, and with the help of modding, they may even be streets in your backyard! BeamNG.drive offers a wide assortment of game modes and ways to play, allowing you to enjoy the scenic views of open world exploration together, or the intense heart stopping racing action on professional tracks. Shockbyte entirely handles hosting a BeamMP server for your convenience, making the processes as easy as possible, so you can focus on enjoying the ride instead!

BeamNG Mods
BeamNG (not unlike many modern simulator games) features one of the most intricate and dedicated modding communities out there, with thousands of available mods for players to enjoy, and this extends to BeamMP as well! Even the most well known "Toy Building Block Car Mod for BeamNG" is incredibly fun and leads to even wackier situations when playing with friends! In this mod alone there is over 100 unique car variations to choose from, and this mod is a great example of the sheer dedication of this game's modding community.
Alongside the wide variety of modding that goes into each individual vehicle in the game, BeamNG mods also feature a massive amount of map mods to thoroughly change up your adventure each and every time. Even if you aren't particularly a fan of games such as American Trucking Simulator or European Trucking Simulator, the absolutely diverse landscapes that modding allows players to enjoy will open up almost infinite possibilities of places to explore with your party.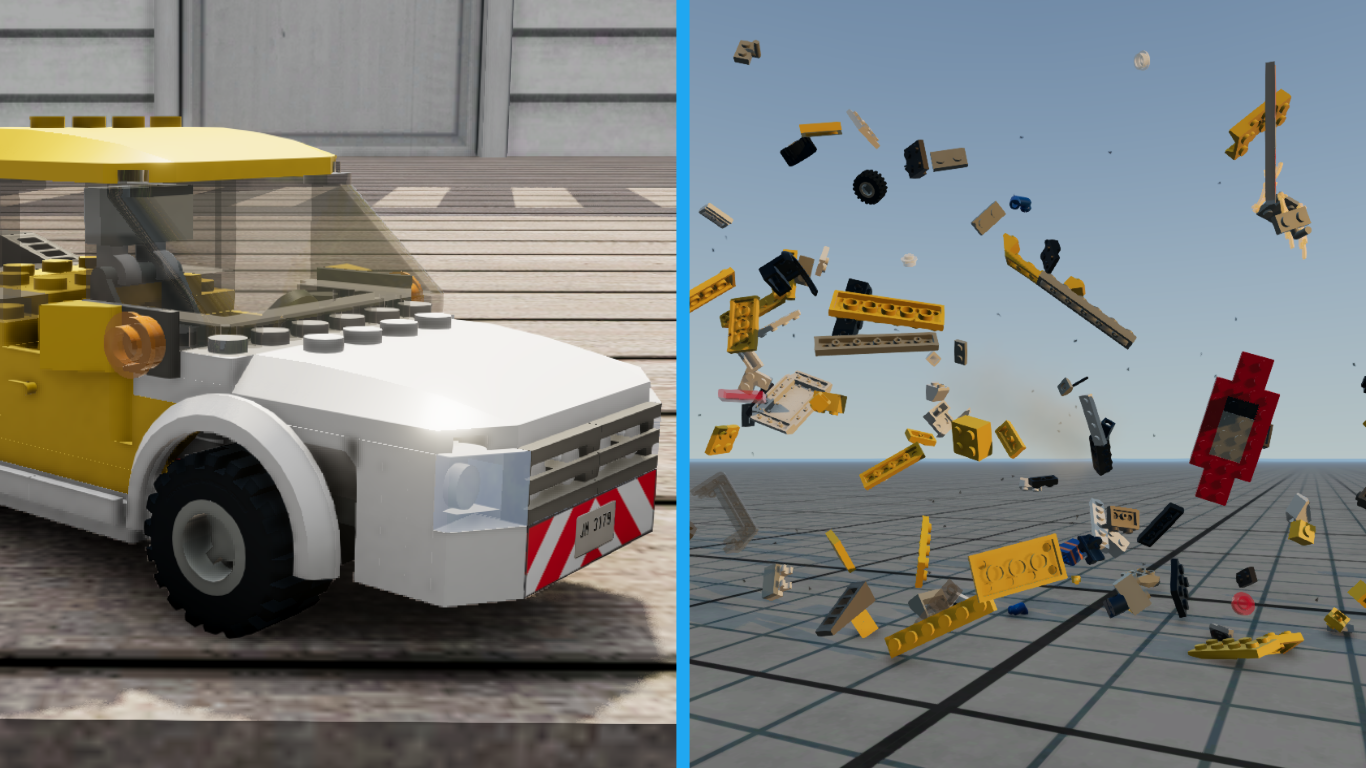 BeamNG Multiplayer
BeamNG Multiplayer is actually setup using a mod itself, called BeamMP. This mod is incredibly made and is how Shockbyte runs the servers themselves, repeatedly updating the location of each player ~100 times per second. This mod alongside Shockbyte's reliable server hosting creates a lag-less and completely flexible experience no matter the amount of modding or players involved.
The realism of the vehicles involved in BeamNG provides the most detailed crash responses possible, driving the intensity of head to head racing in multiplayer and "Cops and Robbers" game modes up to 100! Vehicles appropriately respond to hits from their respective sides and the driver can feel every change made in the vehicle after extraneous combat! Tires will even perform different as journeys take a toll on them and bumps in the road slide the tires right off their rim!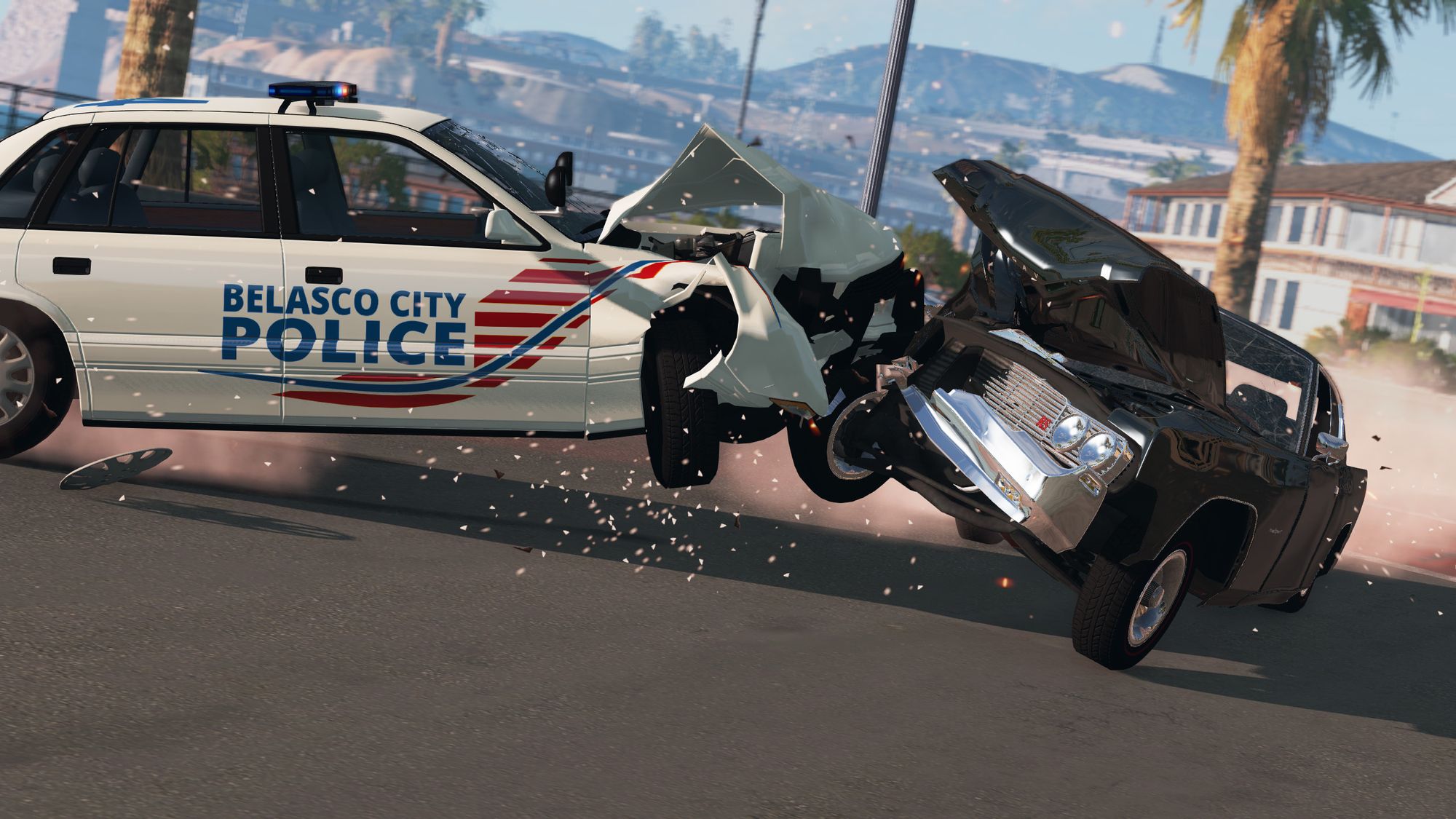 BeamNG Free Play
One of the most popular game modes is Free Play, where players can freely explore whatever map they have chosen to load. This functionality remains online, allowing groups of friends to explore (sometimes as large as a state) maps that are either part of the original game or downloaded online and used as mods. Free play allows you to explore the entirety of the map at will, swapping vehicles as you desire, and crashing into moving traffic (or eachother) as much as you like.
The free play functionality is even more fun in experimental maps outside of real life ones where players can create hilarious and comical scenarios such as "100 buses versus 100 minivans." Conquering time trials and mastering uniquely difficult obstacle course maps can also be an incredibly fun Free Play experience with a group of friends while playing BeamNG.drive. The game leaves a lot of fun in the hands of players, but fortunately like many simulators, it's not hard to find your own fun in BeamNG.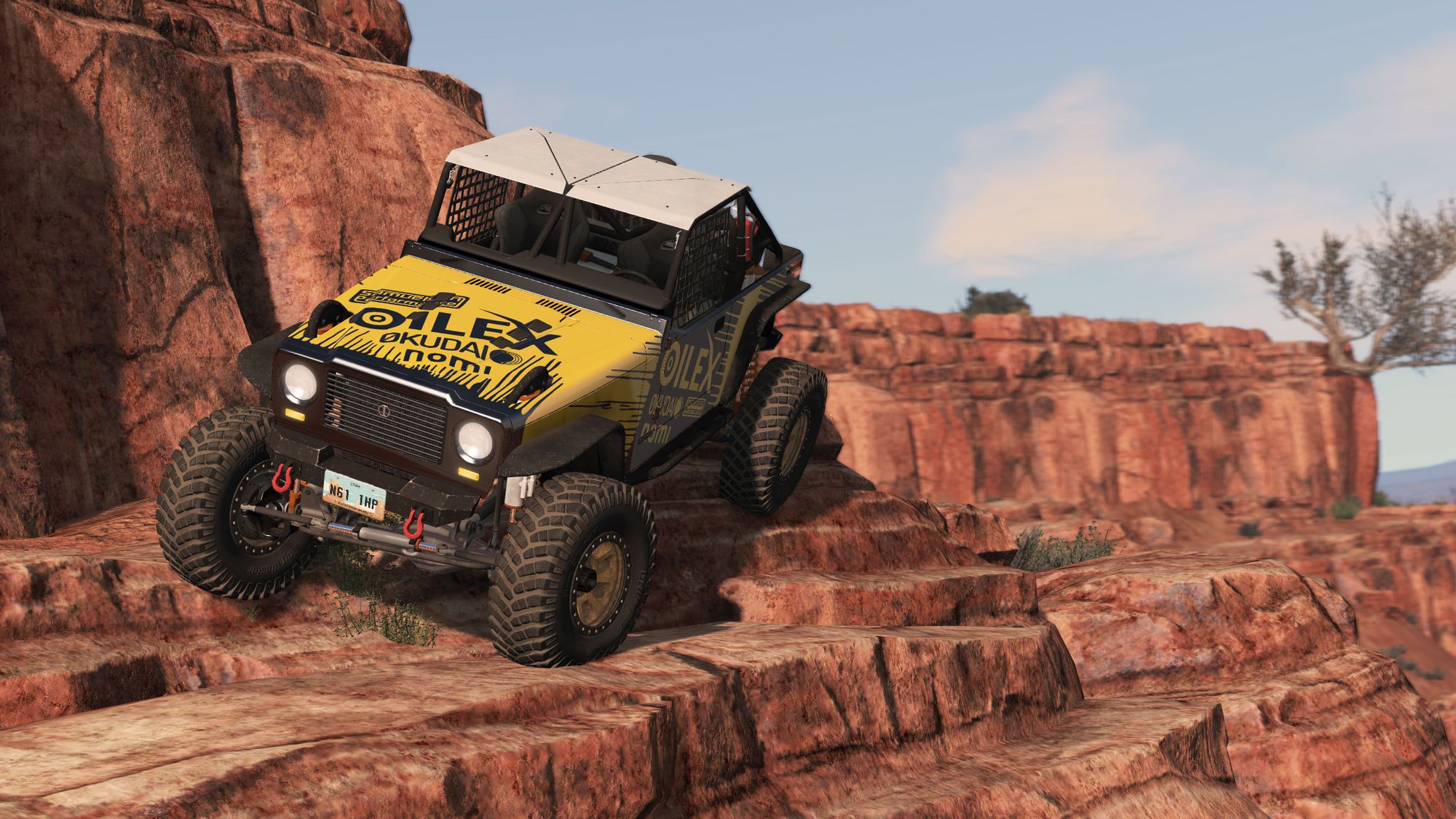 About Shockbyte
Shockbyte is a game server host for BeamNG.drive, Assetto Corsa, American Truck Simulator, and more.
Do you want to start your own BeamNG (BeamMP) server? Click here to view our BeamNG server hosting plans.