'Tis the season for a reason, to change your textures before the next years. A holiday resource pack to spice up your Minecraft shack. So bring your friends to cover your back, because the creepers will always keep coming back.
There are tons of stunning resource packs available but nothing beats that Holiday spirit you feel when surrounded by lights and Christmas colors. The best part about resource packs is that they work on every Minecraft server and can be shared with friends. Checkout one of these Minecraft texture packs below to feel like a little kid during the holidays again!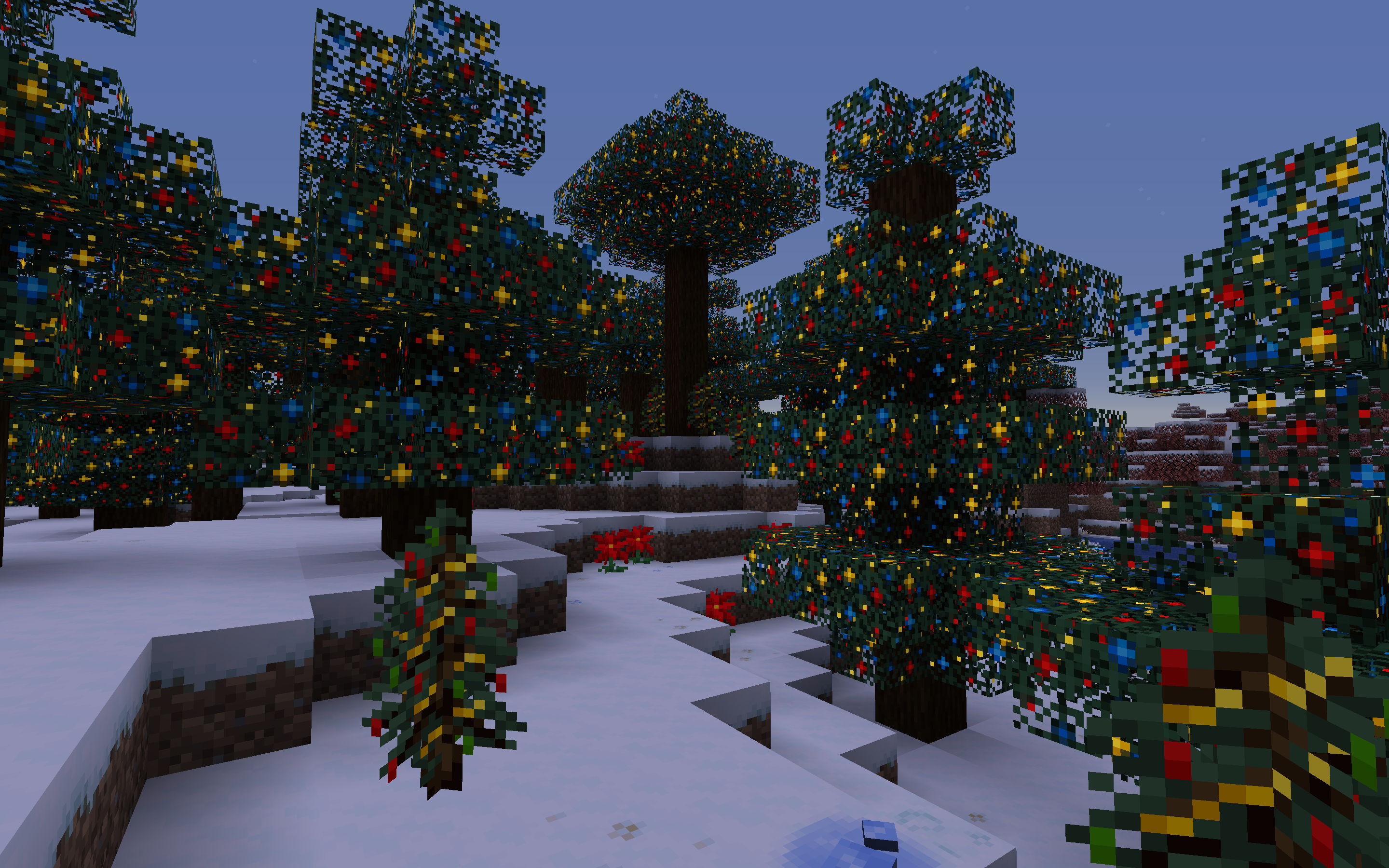 Resource packs are super easy to install especially with the Curseforge Minecraft app. If you wanted to share them with friends over your Minecraft dedicated server though, it may be a little more confusing. Shockbyte is happy to make installing texture packs to your server super simple, so checkout this link!
Here are the Best Minecraft Christmas Resource Packs:
Default-Style Christmas Pack | Christmas Music Sound Pack
Lithos: Christmas Add-on | Christmas Spirit Resources
Craftmas Remastered | Nate's Holiday Pack | Mes'easons Winter Pack
Kova | Snowy Sounds and Rain | SnowUI
How to Install Shaders and Optifine
Some of the below texture packs require Optifine or are better with it installed. Many still work without it but many modern resource packs have special features that are enabled when using them with Optifine. If you aren't sure how to install them, checkout this Knowledgebase Link:
Default-Style Christmas Pack
For the best all around Minecraft Christmas Resource Pack look no further than the Default-Style Christmas pack by the incredible creator Featurezoo. With everything from adorable snowmen, candy cane sugarcane, and iron bars turning into hanging lights, this resource pack has absolutely everything to get you feeling festive.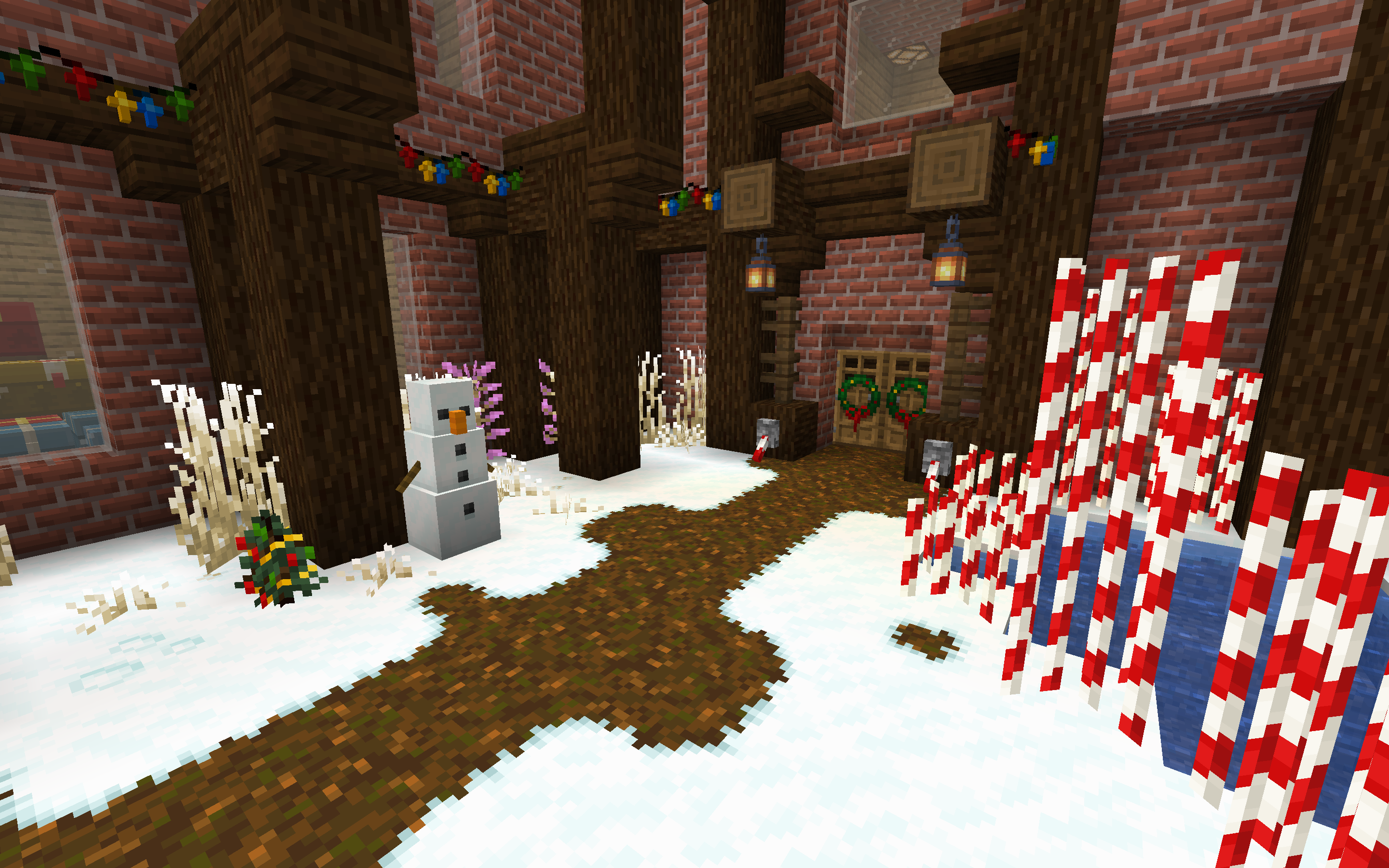 Christmas Music Sound Pack
Something extremely unique with this resource pack is that it's less about the textures and more about the resources! When the cold weather has you stuck inside, try throwing a music disc into the Jukebox! You'll find these new music disc songs will bring holiday cheer to any Minecraft multiplayer server. Feast your ears on Holiday Classics like Let it Snow.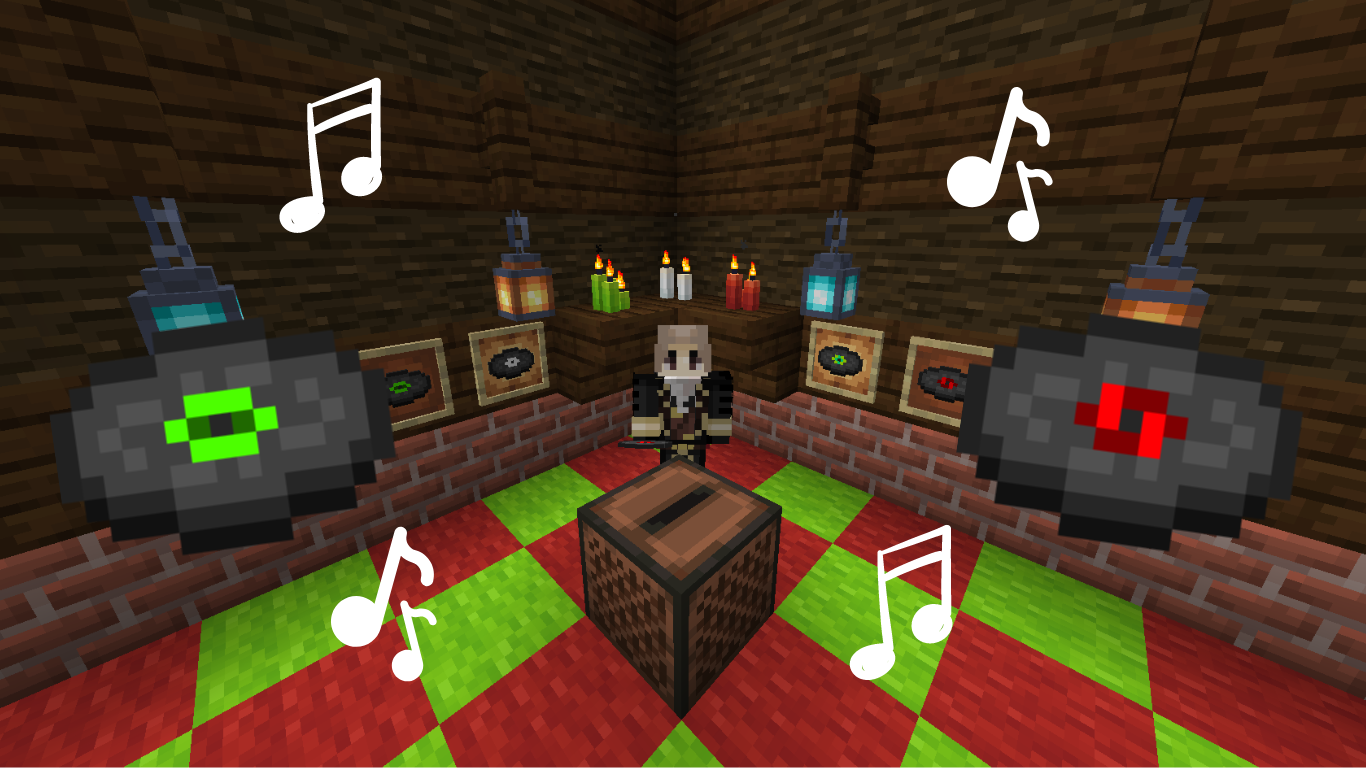 Lithos: Christmas Add-on
The Lithos Christmas Add-on is actually a texture pack that is meant to be combined with texture packs of any other kind. The resource pack that is recomended with Lithos is, of course, the Lithos texture pack. This texture pack add-on is absolutely great adding a Christmas trader, Gingerbread blocks, fruitcake instead of normal cake, and much more sweetness.
Christmas Spirit Resources
Was the Christmas music sound pack not enough holiday hymns for you? This pack brings the Christmas spirit along with any journey you take! Adding a cold touch to almost every block in the game, many ambient noises have also been replaced with gentle holiday themes. Thank goodness too. We'd take anything to replace those horrifying mineshaft noises. Brrr....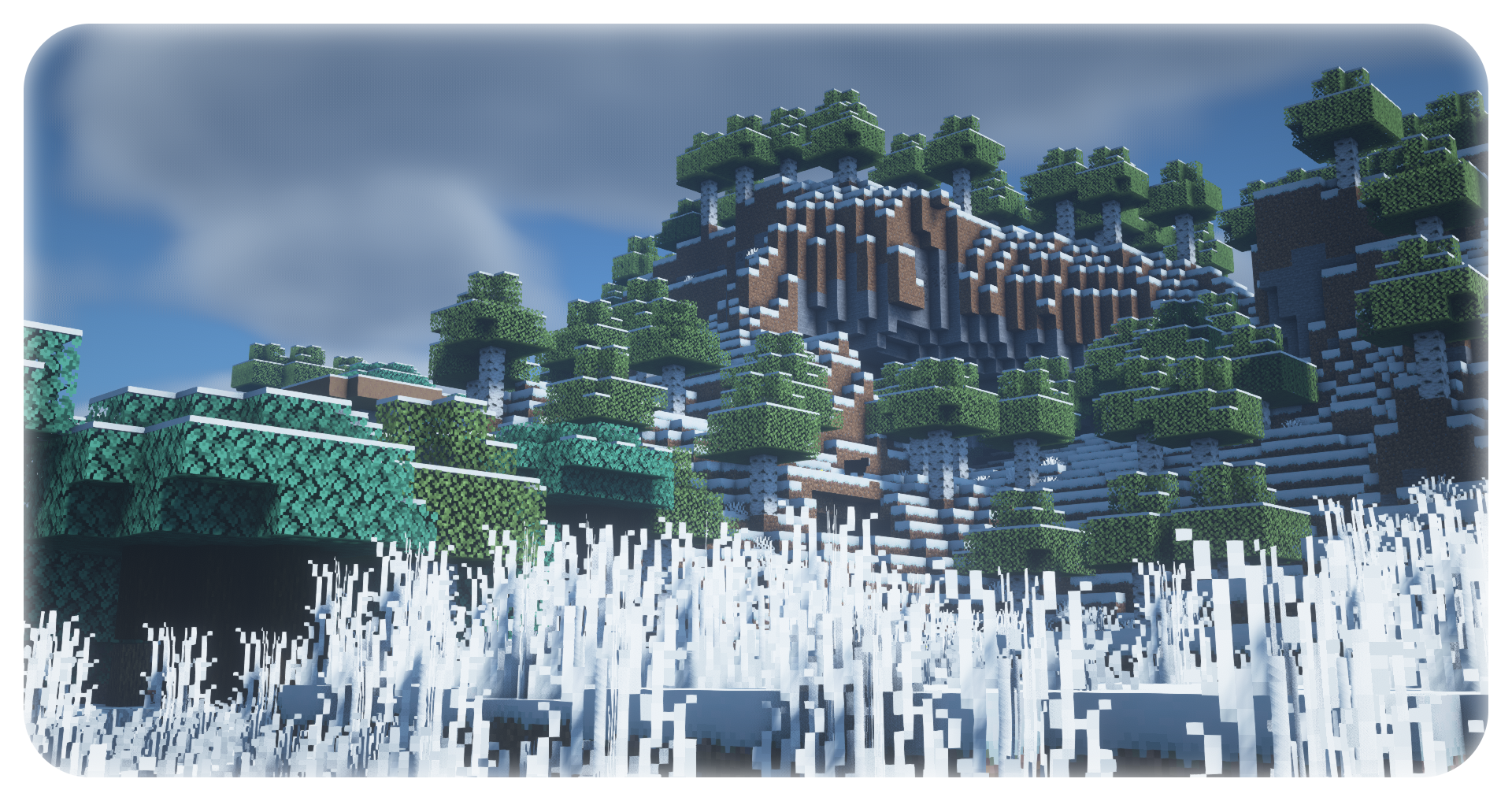 Craftmas Remastered
A Christmas and Holiday themed Minecraft resource pack that brings snow to the entirety of the overworld, Christmas presents, an entirely revamped nether, and so much more holiday hijinks. If you thought you'd never see Santa in Minecraft outside of mods, skiing villagers, or naturally decorated villages, prepare for your mind to be blown!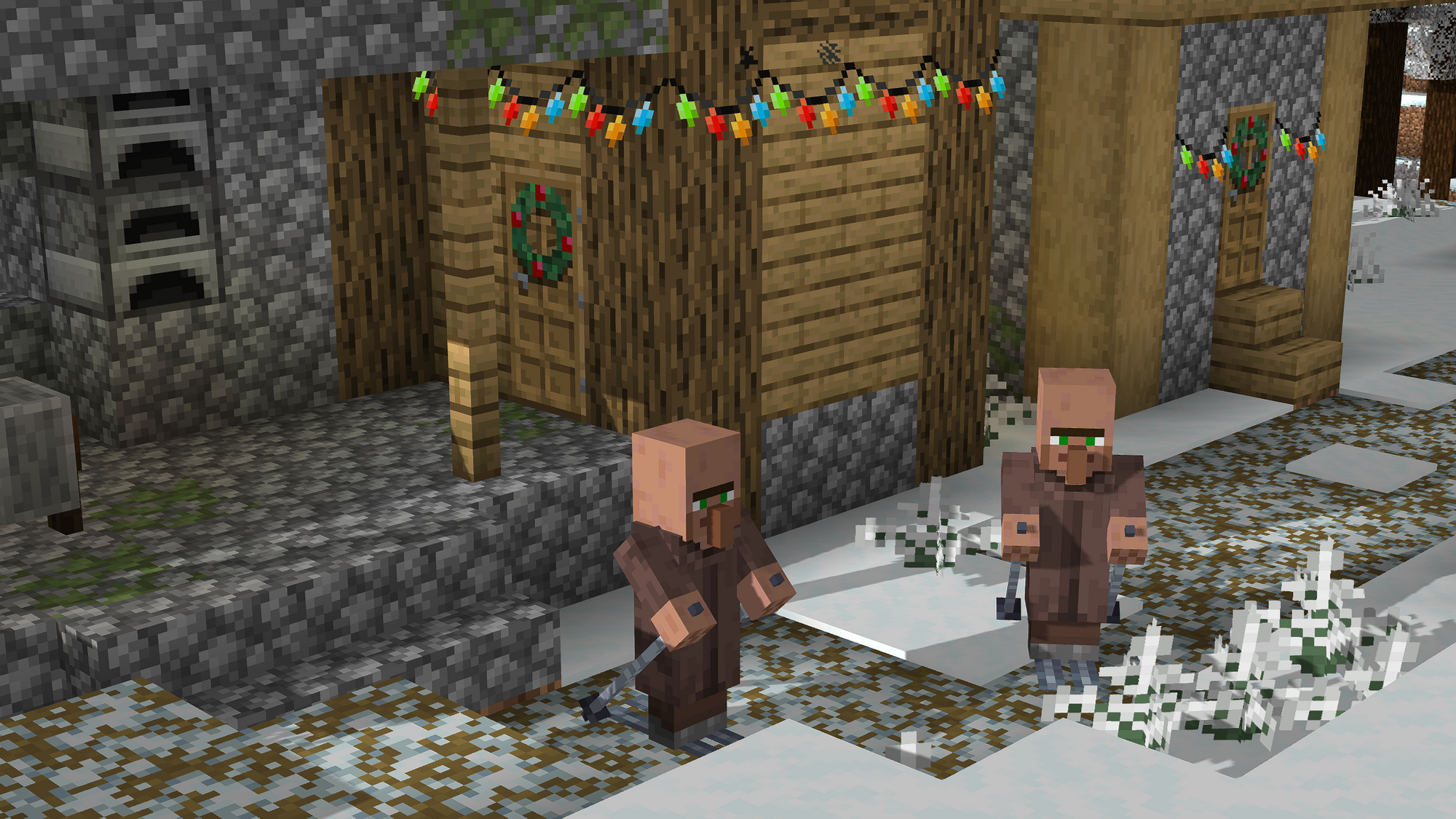 Nate's Holiday Pack
You won't recognize villagers in this texture pack as each village has been turned into the North Pole! Elves have replaced the usual villager models with armorers providing plenty of ore presents for the holiday season! Adding uniquely connectable glass textures, RandomMob support, and unique disc music of it's own, this pack is sure to last way past the winter season.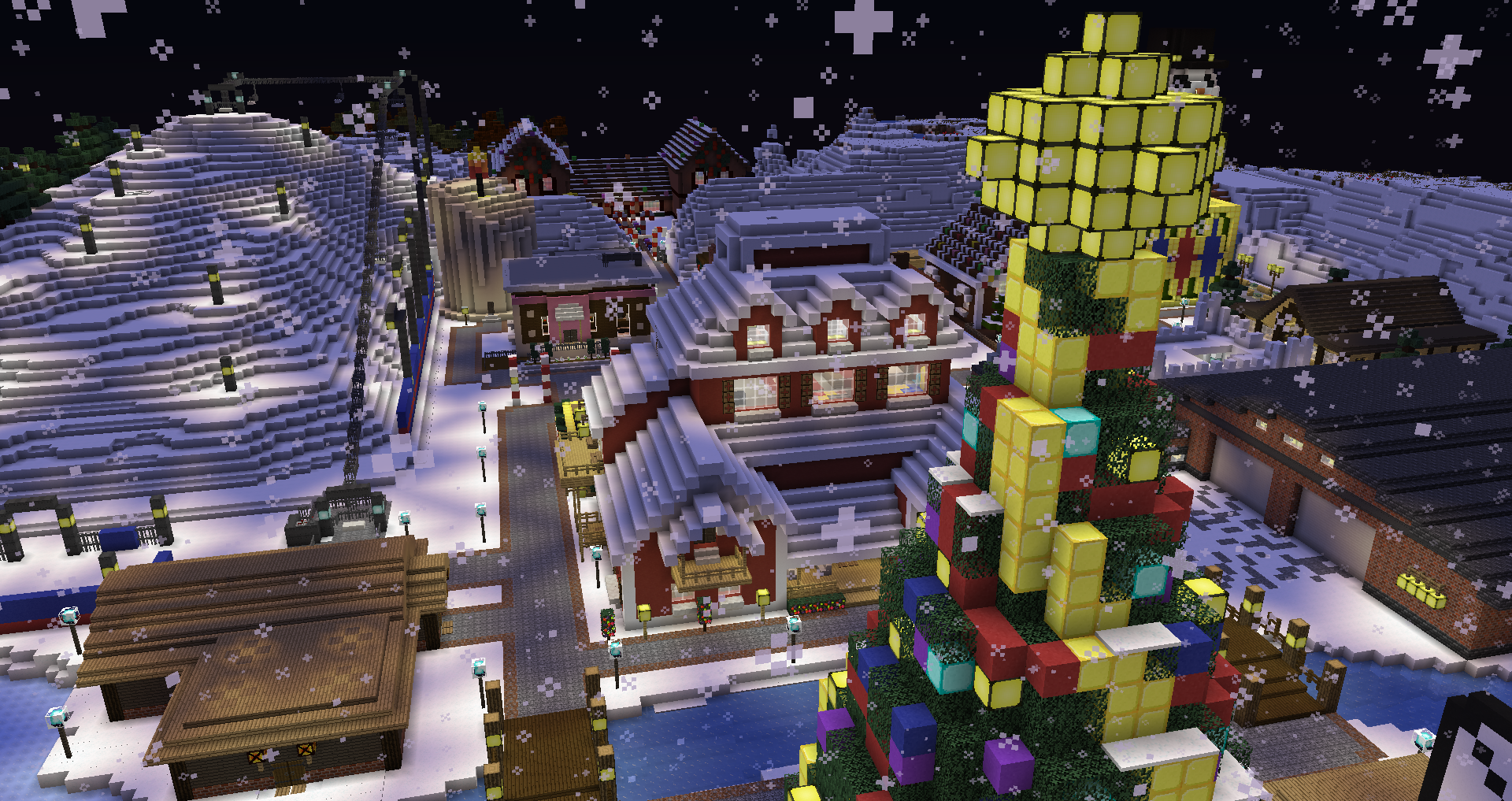 Mes'easons Winter Pack
This is one of the texture packs that heavily leans into it's Optifine capabilities. It is completely usable in vanilla Minecraft but the proper usage of snow and lighting makes this winter pack stand out among stunning Holiday texture packs. Turning the snowy mountainside into stunning white scenery you could see in Rust winter biomes, is reason enough alone to try this pack.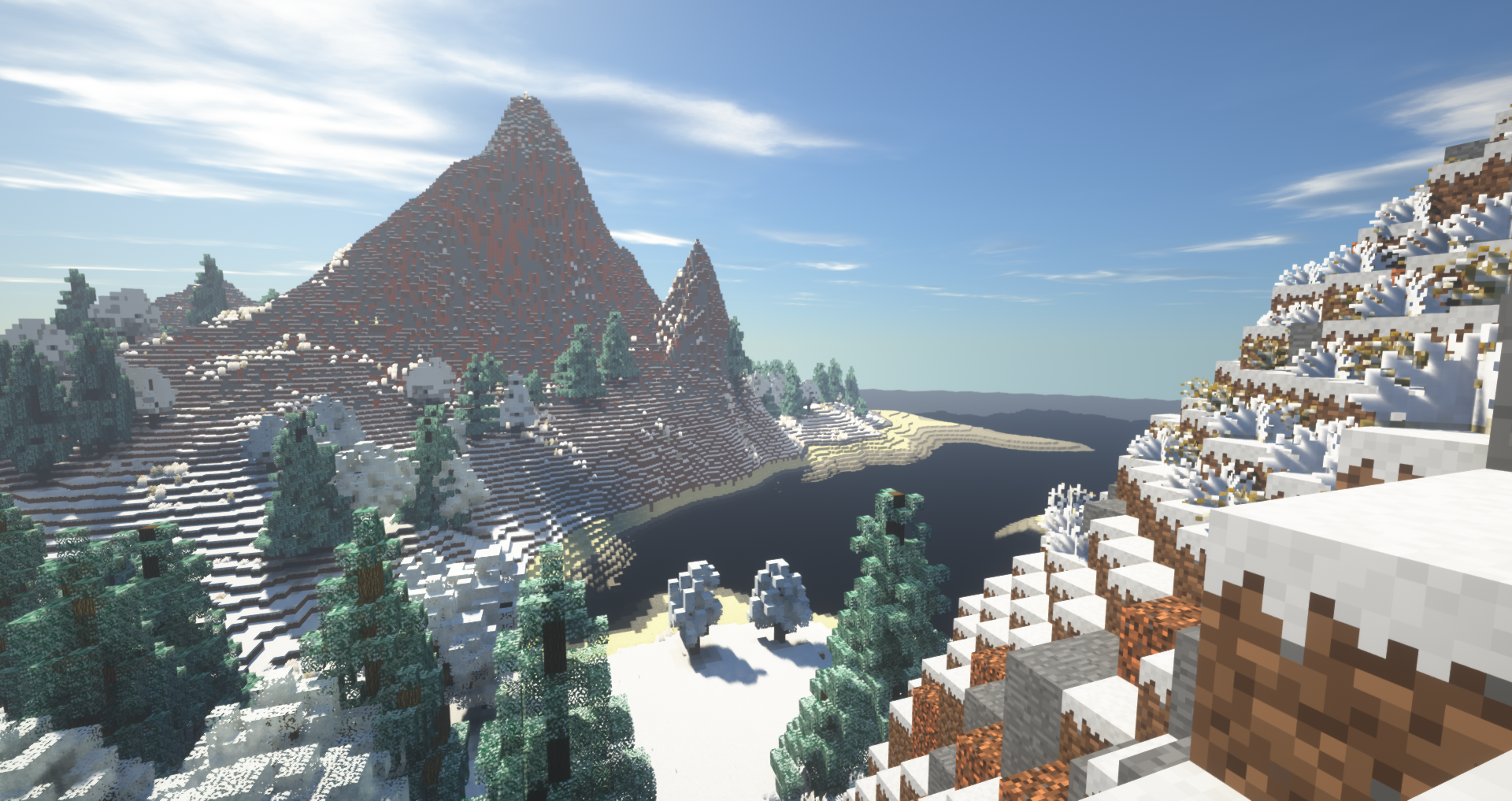 Kova
A year and a half long project concludes with the release of the stunning Kova texture pack! User Kova_Ubi absolutely blows it out of the park with this pack, turning everything in Minecraft into beautifully crafted pixel art. This pack is not so much Holiday related as it turns every single biome into a masterpiece. From fall forests to winter wonderlands, this pack is made for Minecraft multiplayer.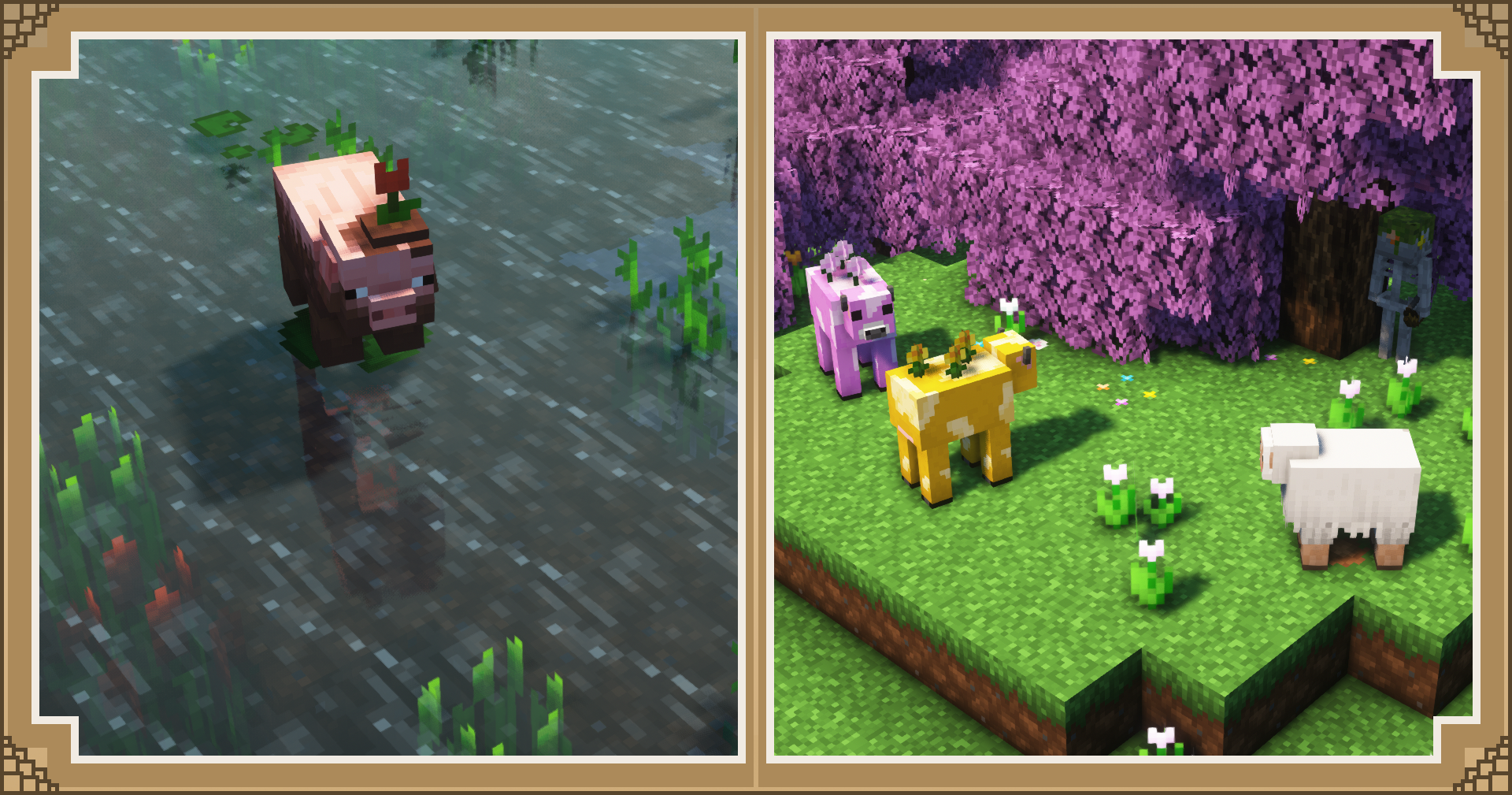 Snowy Sounds and Rain
If your ears weren't serenaded enough by all the holiday music changes so far, come get immersed in this different form of resource pack! Many resource packs fantastically change the visuals across Minecraft but not nearly as many consider the sounds involved. For everyone looking to roleplay as their Minecraft characters, listen closely to the wet feet and snowy stomps you'll make now!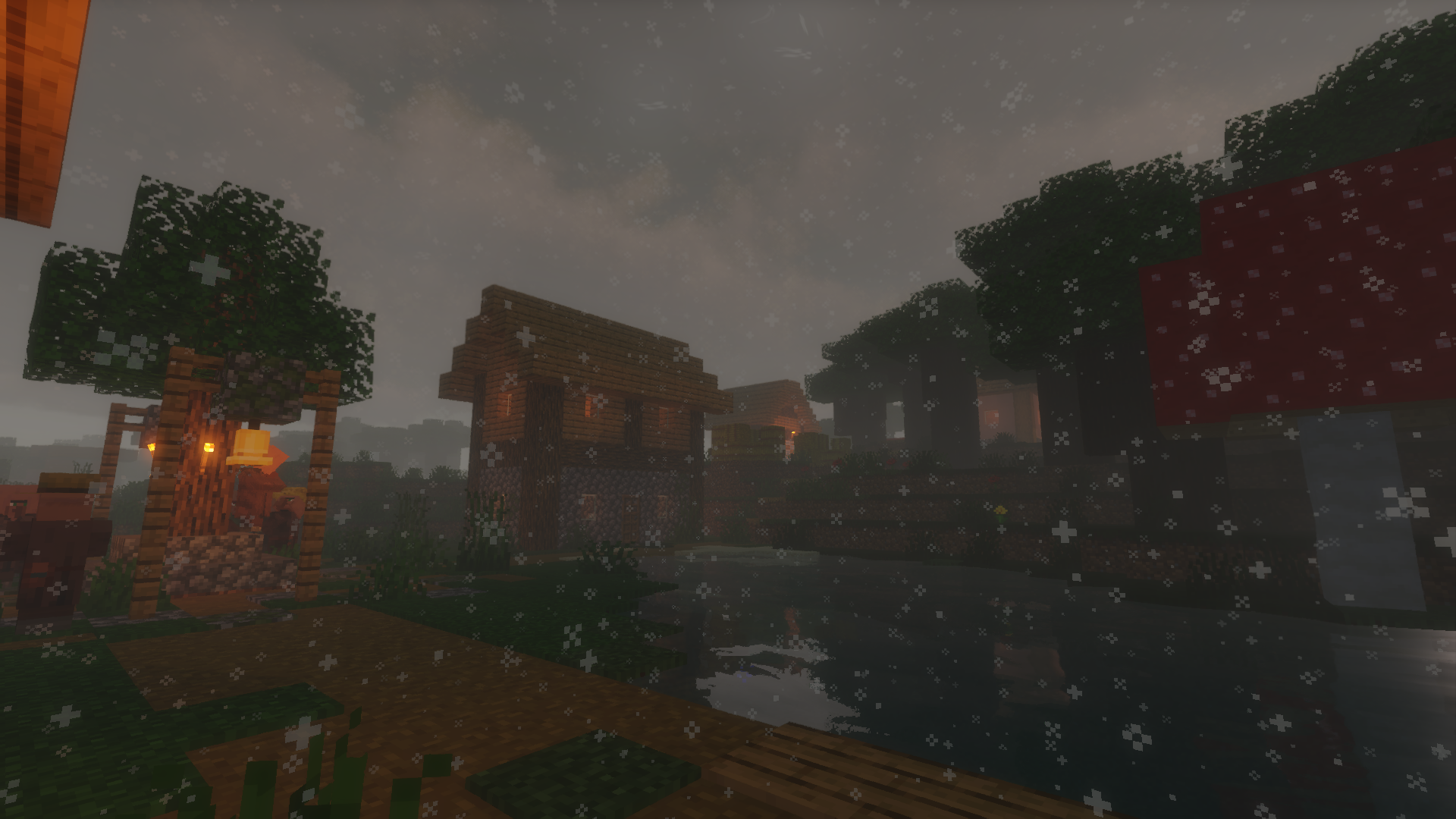 SnowUI
To top it all off, how about changing those simple menus we spend hundreds of hours looking at? Or maybe you aren't a big fan of changing Minecraft's adorably simplistic style. Either way, this is a texture pack to specifically change all those little UIs we're all very familiar with. Be it the health bar, hunger bar, pause menu, inventory screen, chest inventories, or anything else you'll need to use between the action. It's all holiday-ified now!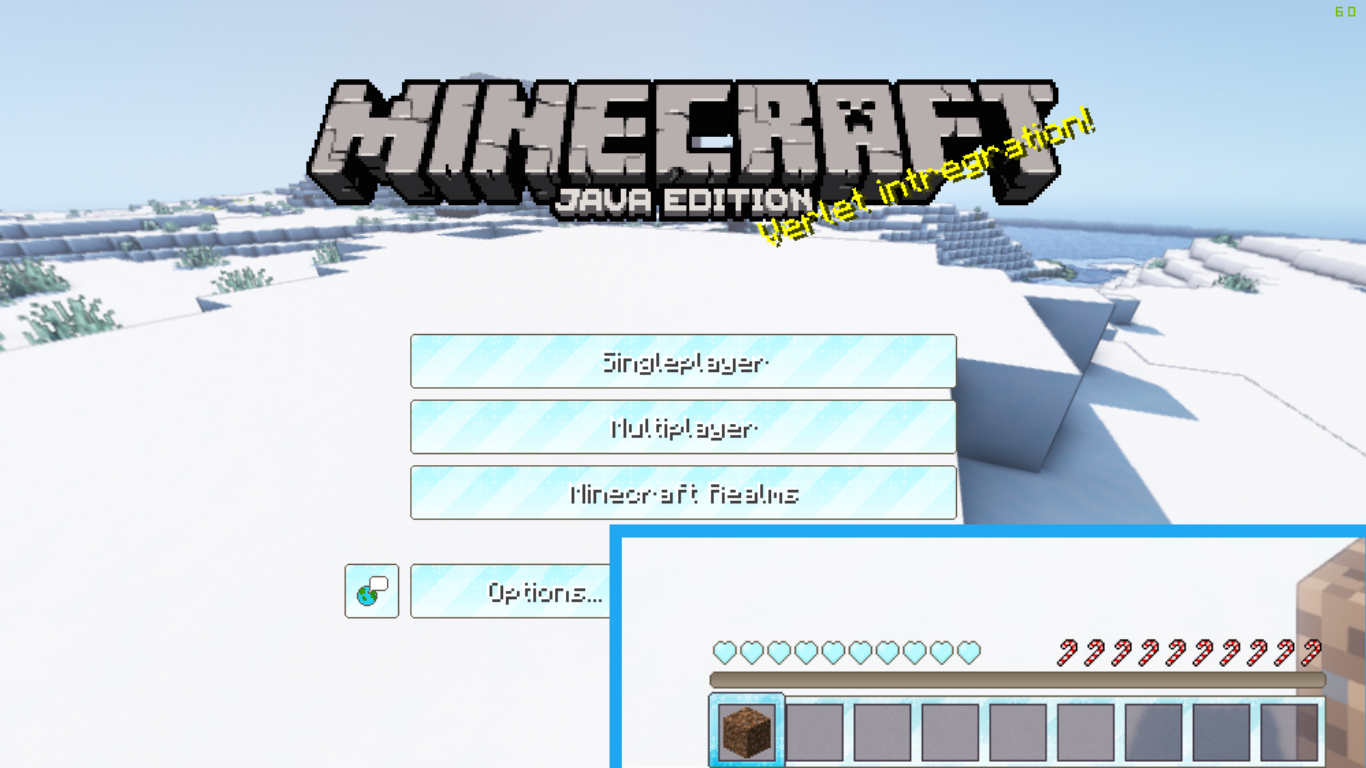 Looking for more Minecraft Resource Packs?
About Shockbyte
Shockbyte is a game server host for Minecraft, ARK, Rust and more.
Do you want to start your own Minecraft server? Click here to view our Minecraft server hosting plans.