The season of spooks always begins to truly tickle that childhood nostalgia when video games start running Halloween-themed events. For some reason, collecting candy digitally feels exactly like going Trick or Treating as a kid. Use your fearsome rewards to dominate your enemies in Halloween fashion!
Almost every horror game can fulfil the niche that gamers are looking for throughout October, but scary experiences with friends will always take the cake (or pumpkin pie if you prefer). The following games are sure to get your friend group feeling spooky.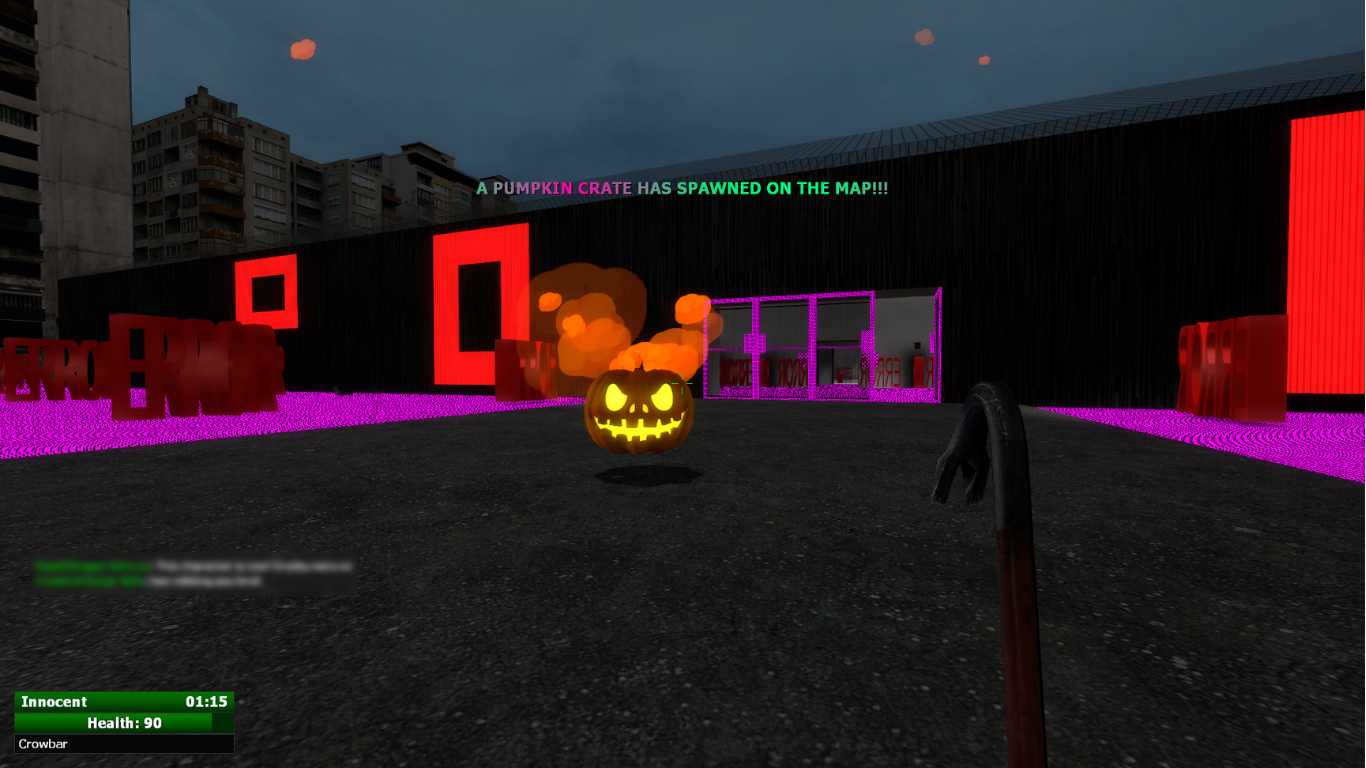 Video Games to play on Halloween
When you're done trick or treating (or simply too old), you should check out these great multiplayer experiences to keep the Halloween party going all night long. Most of these games are great for all of October too.
Rust Halloween Update
The normally high-tense survival game Rust takes an incredibly silly turn throughout the Holidays with Halloween being no exception. We covered it much more on our Rust Halloween Update of 2022 blog post, but players will be running around collecting candy on Halloween rather than shooting at each other.
There are also spooky decorations and even more NPCs for your friend group to band together against. Grab your bravest friends and survive the night in Rust!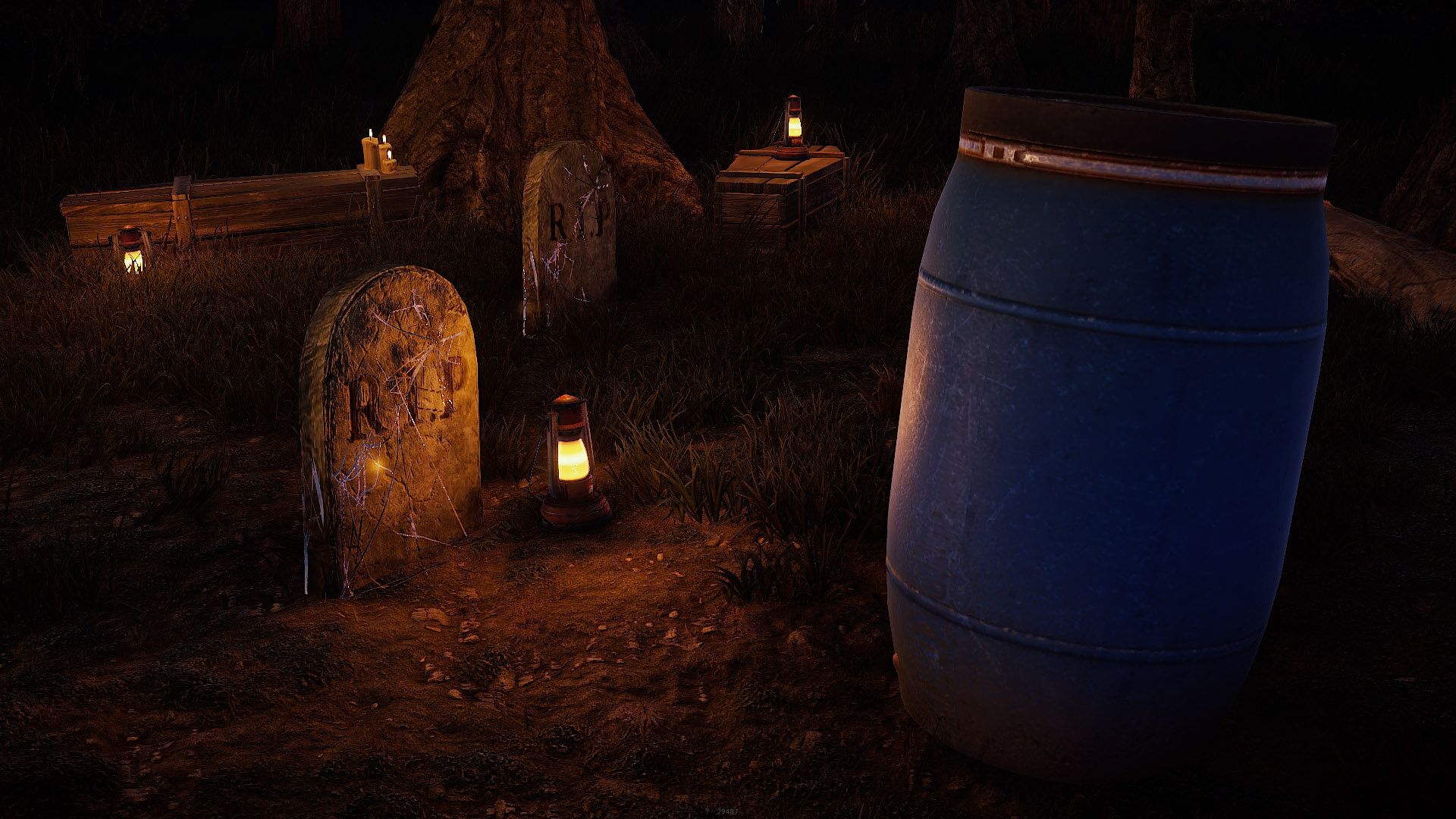 Become a Vampire in V Rising
While this game does not currently show any signs of adding Halloween content, you spend the whole game growing as a vicious Vampire of the night! Fight off the skeleton army and torture the townsfolk as the easy prey they are! Grab your friends so that you may feast together on villagers, bosses, and even each other, muah, ha, ha, ha!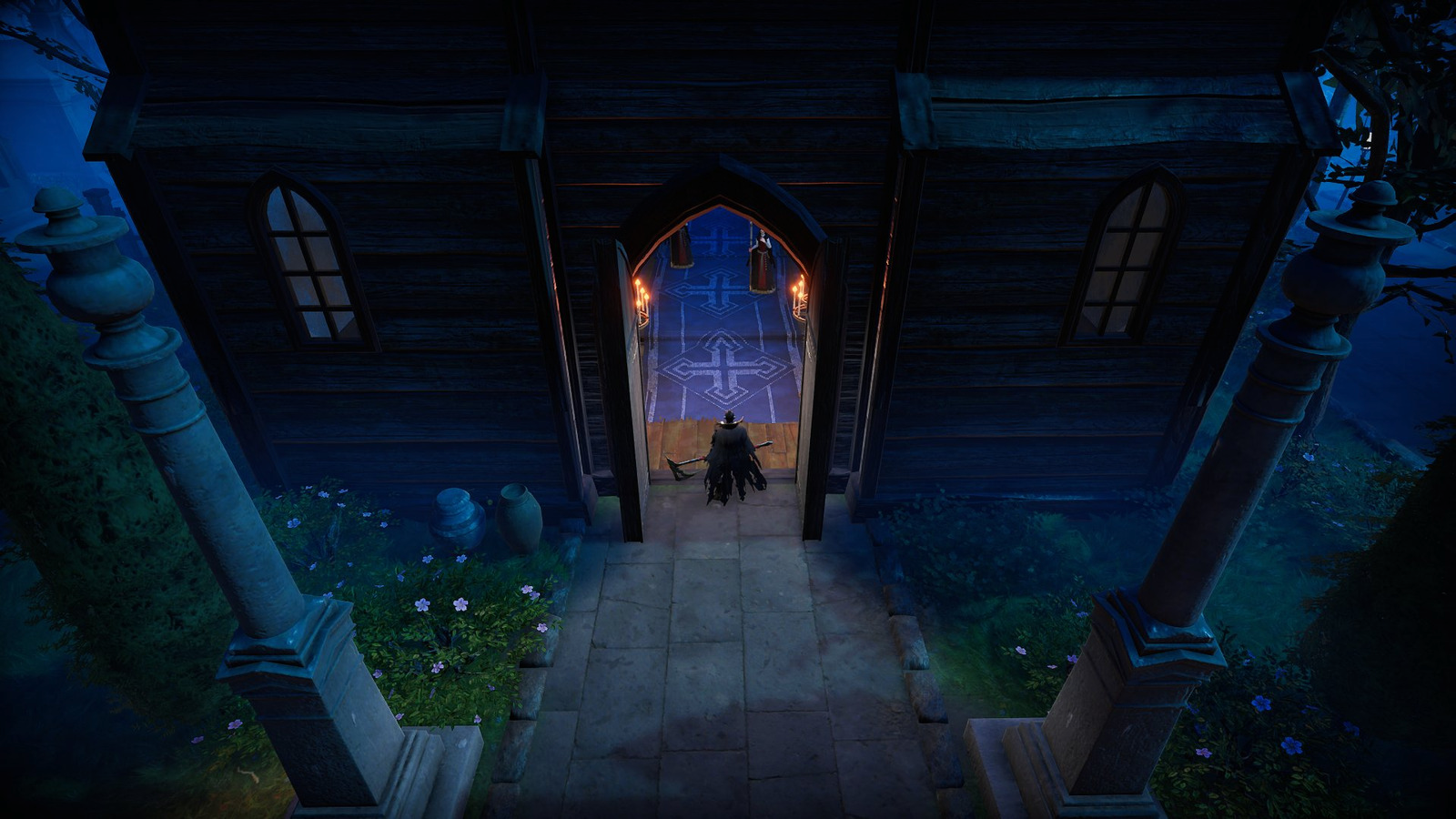 Shoot through zombie hordes in Left 4 Dead 2
A teamwork oriented zombie survival game more than gets the blood pumping with a group of friends. Watch each other's backs and keep pushing forward to make it through 14 unique and grueling campaigns.
With a big enough group you can even split the party into two sides: one as the four survivors and the other as special zombie spawns, trying to send survivors to their early graves. This provides endless content for players, and even gives that special competitive aspect.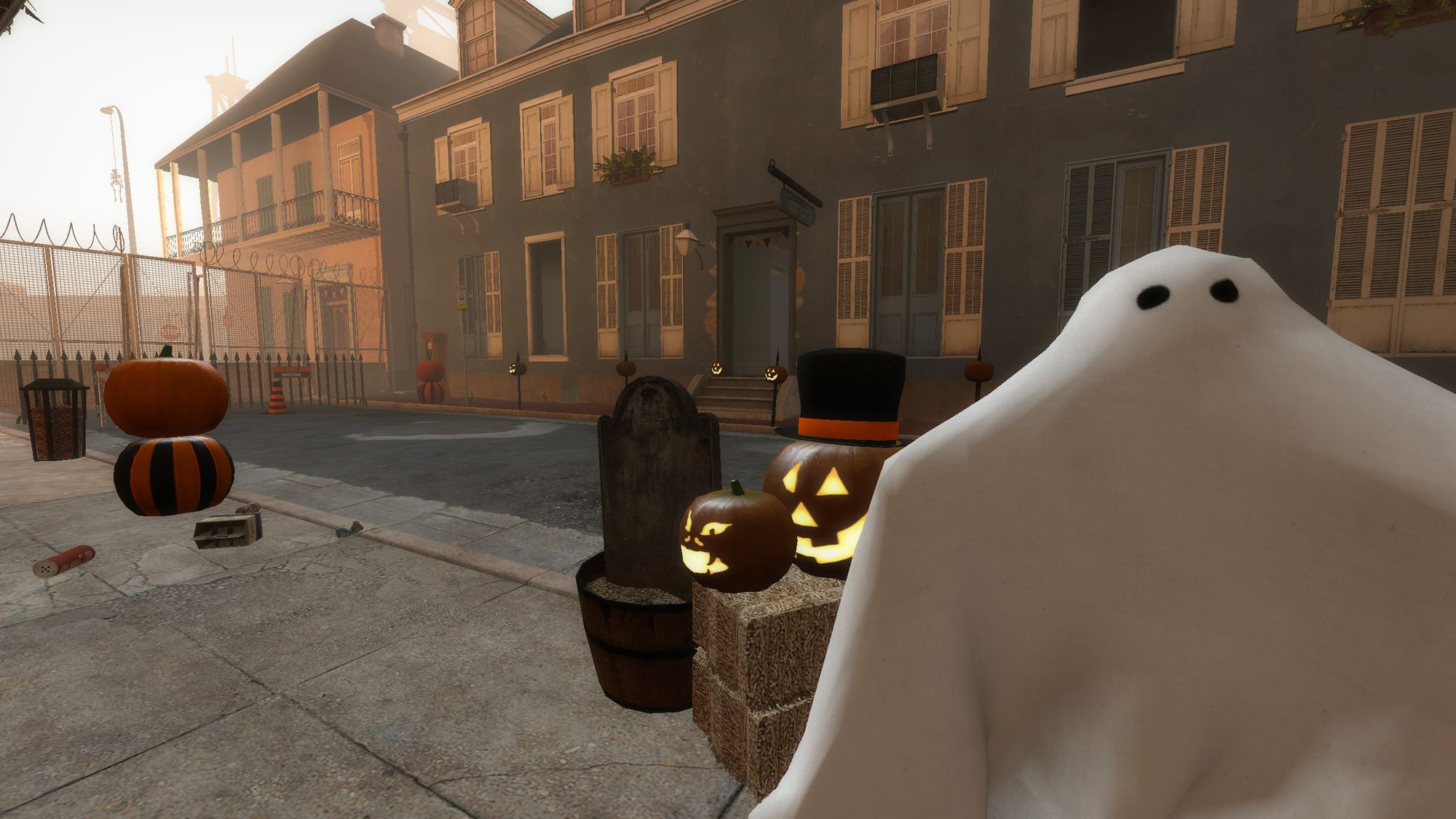 Don't shoot through zombie hordes in Project Zomboid
This game is a much more realistic zombie survival game where you do quite the opposite of Left 4 Dead. As we outline in our Project Zomboid Tips and Traits blog post, running and gunning in PZ is a quick way to attract the horde. Instead, your party will want to divvy-up skills and learn to live off the remnants of a deserted state while avoiding the zombie menace.
Work together to build the strongest zombie defense base on your Project Zomboid dedicated server and roleplay with your friends. Not as scary as many other games, but equally as heart pounding.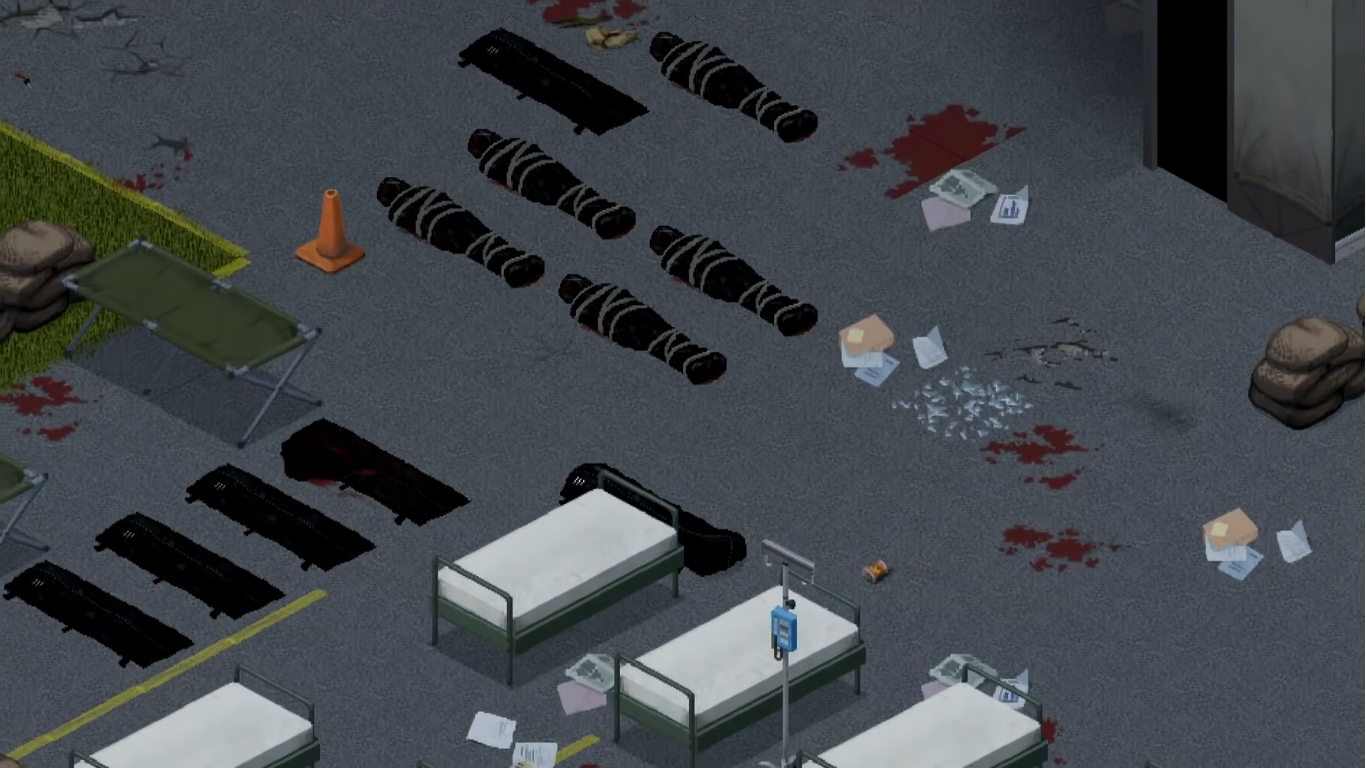 Stardew Valley Spirit's Eve
While Stardew Valley's internal calendar doesn't follow real life's, make your way far enough and you'll encounter Spirit's Eve! Get everyone together and host a (newly developed) Stardew Valley dedicated server with Shockbyte to start making your way to Halloween!
On the day of Spirit's Eve, head over to Pelican town and navigate the Haunted Maze! There is plenty of great loot to get your hands on at the festival, and even more charming is the character's unique dialogue of the day.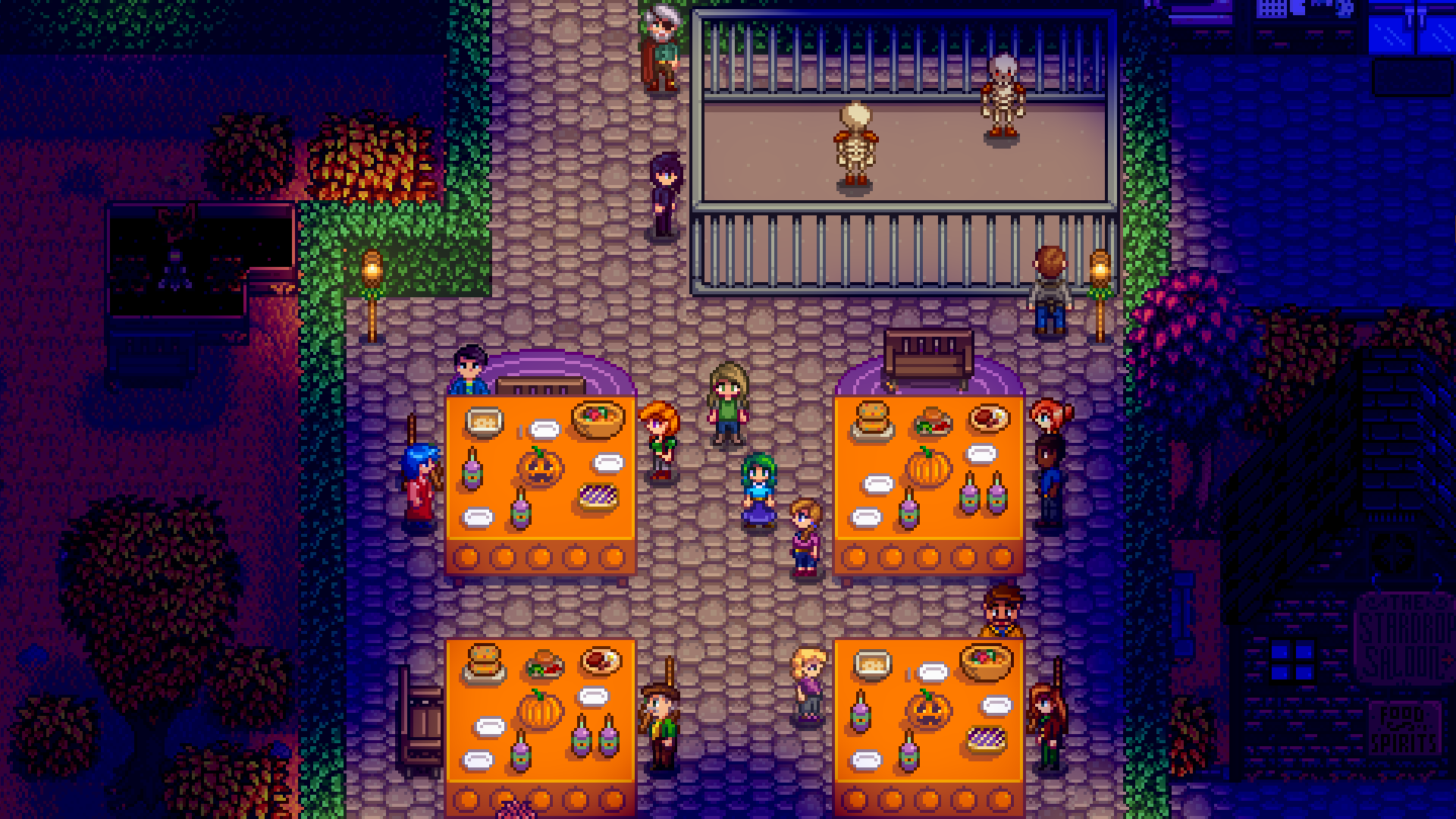 Don't Starve Together Hallowed Nights
The Halloween event in Don't Starve Together generally occurs around the 20th of October, so keep an eye out! This event is called the Hallowed Nights, which adds a plethora of Halloween-themed skins, candy, and most importantly the Mad Scientist Lab.
Candy can be stored in a Candy Bag, and heals anywhere from 0 to 2 Health, Sanity, and Hunger. The Mad Scientist Lab unlocks a massive amount of new content, brewing everything from sanity-healing potions to world-mutating "lunar experiments".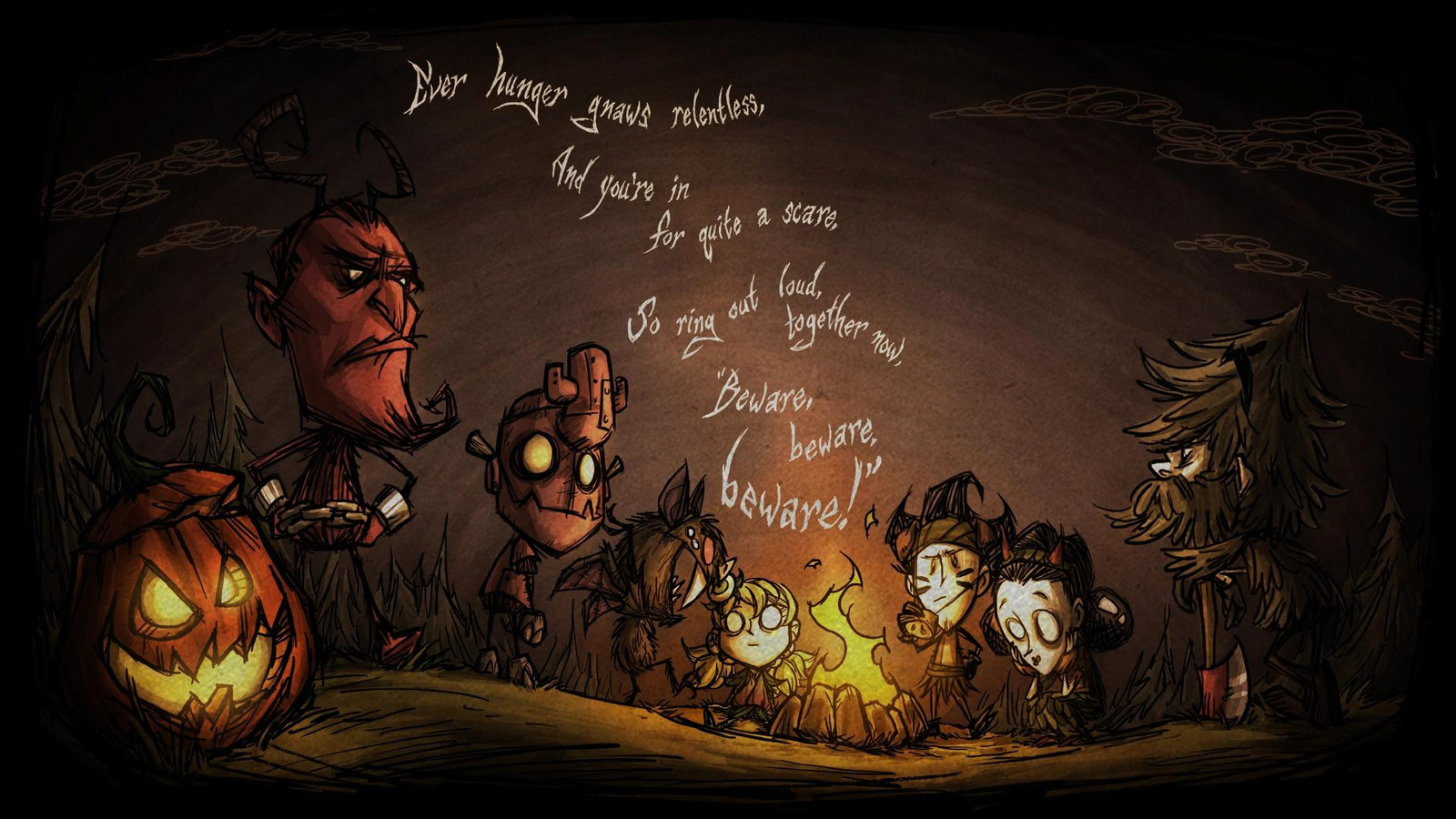 The Terraria Pumpkin Moon
This is one of Terraria's many holiday-themed events, and just like all the others: it absolutely never fails to impress. Adding a whopping 26 themed items to the game, an entirely new boss fight and a handful of new enemies to face...this is definitely a treat.
Now the trick is to get your hands on a Pumpkin Moon Medallion by starting your own dedicated Terraria server and collecting all the pumpkins you can find. It also requires you to be post-hardmode and to craft this exact recipe:
30 Pumpkins (found growing on surface grass, or grown by seeds)
5 Ectoplasm (dropped by ghosts in the dungeon)
10 Hallowed Bars (dropped by any of the mechanical bosses)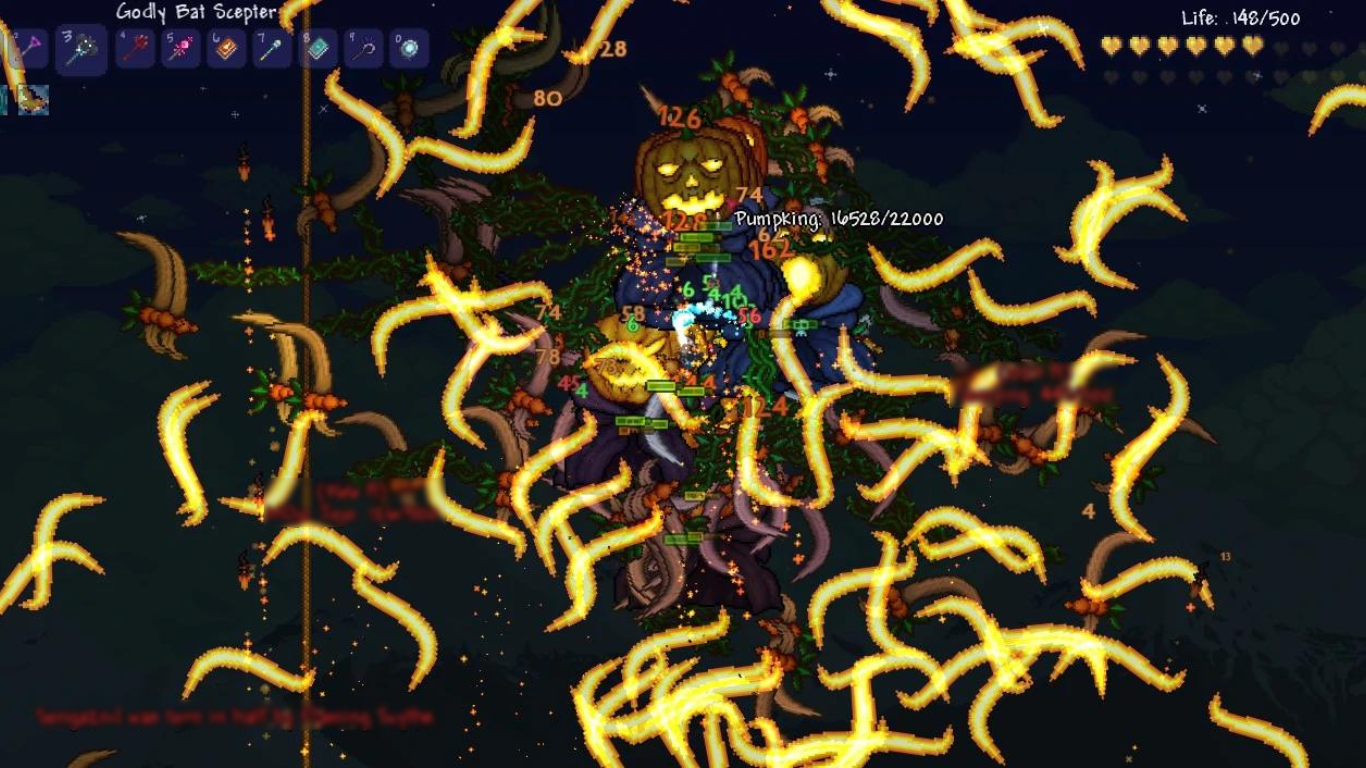 Minecraft Halloween Mods
There are more than a handful of incredible Minecraft Halloween mods, adding everything from delicious candy to entirely new bosses. These mods can be a blast to enjoy with friends during the month of October with many public servers adding Halloween content.
One of the greatest parts of Halloween is spending it with friends, making Minecraft multiplayer experiences absolutely invaluable around the Holidays. Check out our Best Multiplayer Minecraft Adventure Maps blog post to find hours of content to play with your entire friend group. Even for adults, simply spending time with friends on Halloween brings back that feeling of childhood.
Looking for more Halloween Gaming Ideas?
About Shockbyte
Shockbyte is a game server host for Gmod, Minecraft, CSGO, and more.
Do you want to start your own dedicated server for any of the games we talked about? Click here to view our server hosting plans.