Christmas is the time to try new things and share new experiences with friends and family. Why not try out a holiday-themed mod on your Minecraft server? There are hundreds of great mods out there, but there is something special about making your gaming experience holiday-themed too.
If you're playing with family and friends (as you should, it's the holidays!), you'll need to upload your preferred Minecraft mods onto your server. This can be a confusing task, but fortunately Shockbyte makes it easy! If you aren't sure how to add mods to your Minecraft server check out this link!
Here are the best Christmas Minecraft Mods:
Snowy Spirit | Decorative Winter | Christmas Festivity
Maiden's Merrymaking | Joshua's Xmas Mod | Noel
Christmas Spirit | Wintercraft | Jolly Boxes
Best Christmas Curseforge Minecraft Mods
Looking over the links one thing will immediately pop out. These are all on Curseforge! You are correct! Curseforge makes it incredibly easy to browse, add, and combine mods of your choosing especially on your Shockbyte Minecraft Dedicated Server! To get started checkout the link above; now onto the mods!
Snowy Spirit
With everything from new sled vehicles to small food additions, this mod brings absolutely everything you could imagine holiday-themed to Minecraft. In Snowy Spirit you can look forward to wolf-led sleds moving freely up hills of snow and ice, brand new Christmas decorations, entirely new villager AI interested in snowball fights and festive fun, and so much more! If that wasn't enough, sit back and relax by the fireplace with new festive song discs!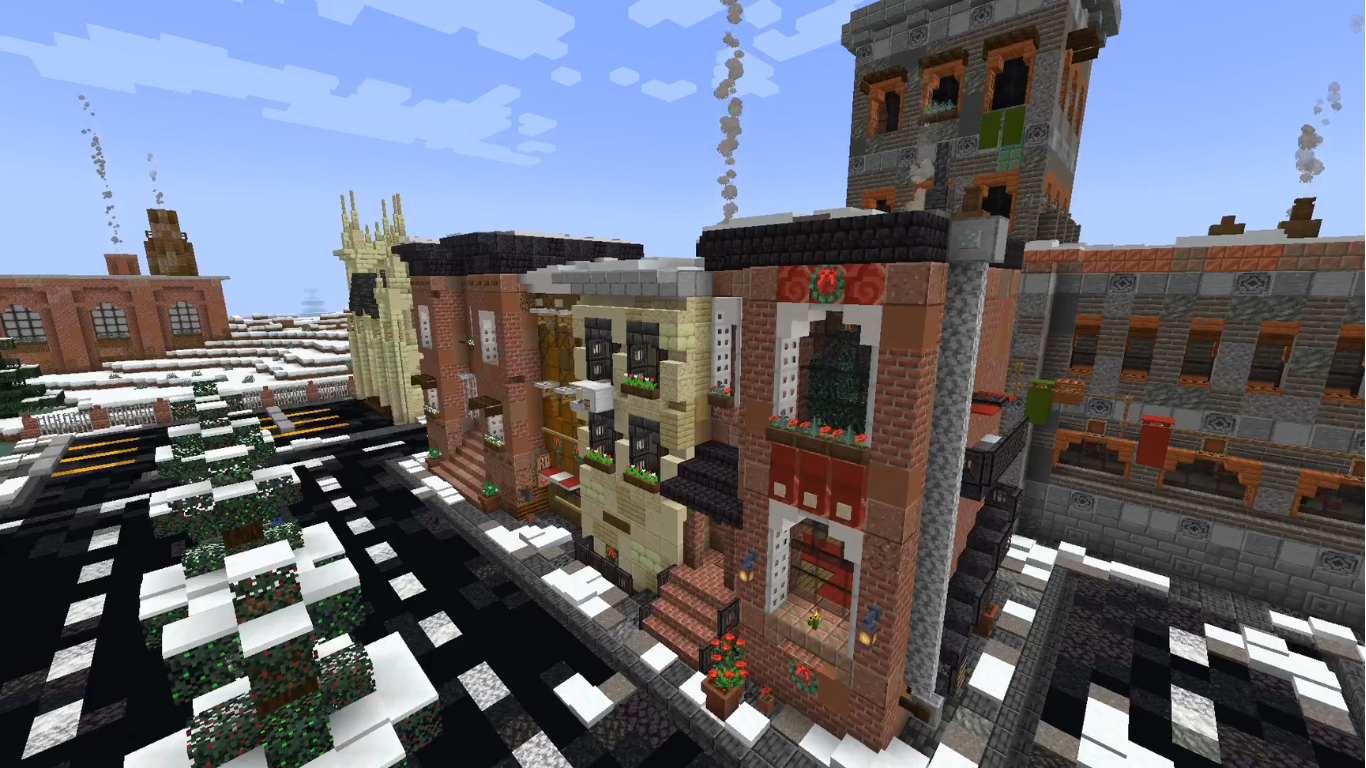 Decorative Winter
The biggest intention of this mod is to add specifically Christmas-themed blocks to the game! Decorate the exterior of your home with:
Festive Chain
Snowy Seats
A beautiful Wreath
7 Unique Snow-covered plants
and Fluid Snow!
While it doesn't sound like a lot on the surface, it's always the smallest changes that make a big impact.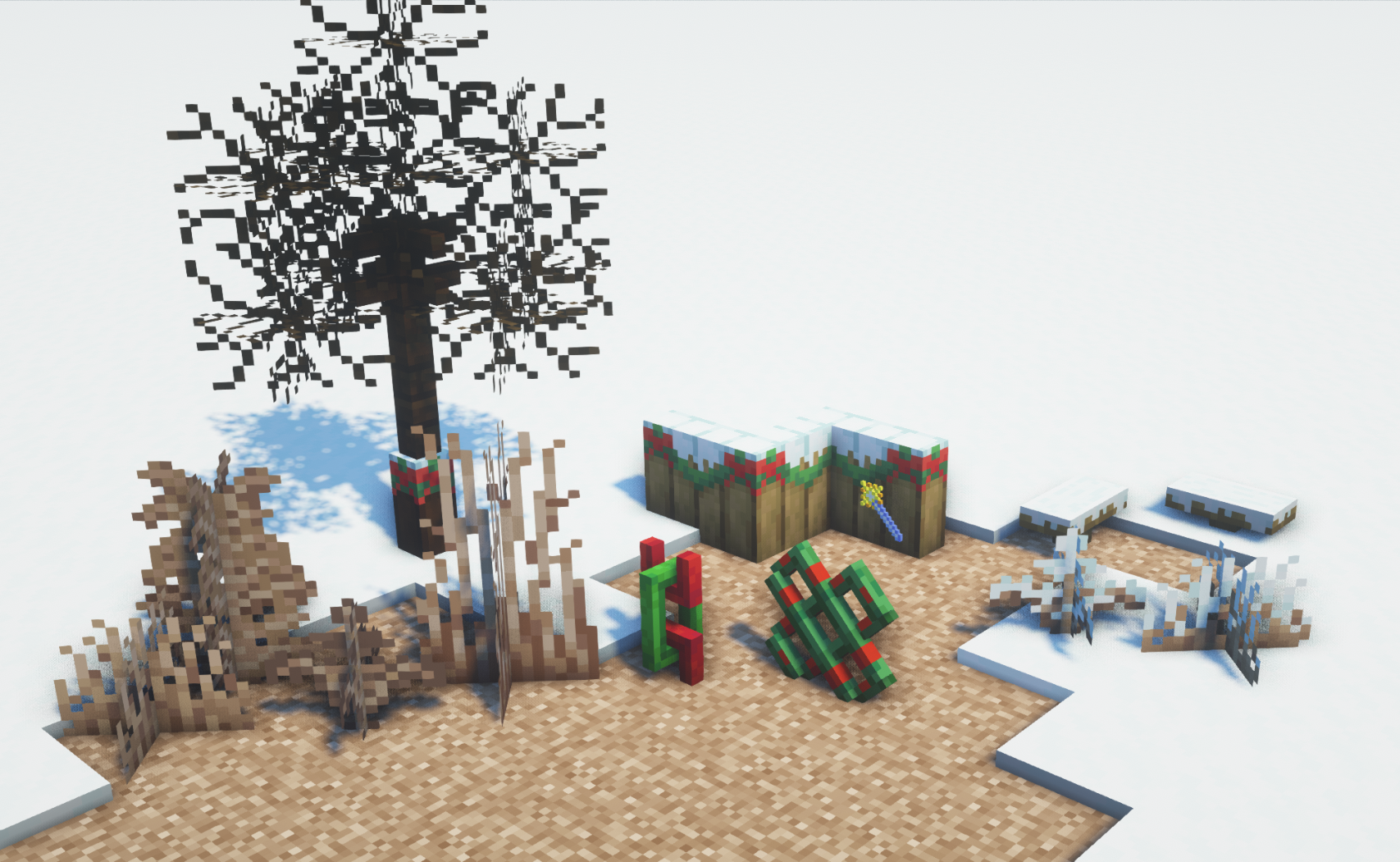 Christmas Festivity
One thing that many mods cease to add are new forms of lighting. The Christmas Festivity mod will bring not only beautiful new redstone lamps to your modded Minecraft server but holiday disc tracks too! Give your friends and family personalized Christmas gift chests too with a single slot of inventory for that one special something! Or maybe if it's not time for gift-giving, you can decorate the tree, build a snowman, or have a snowball fight!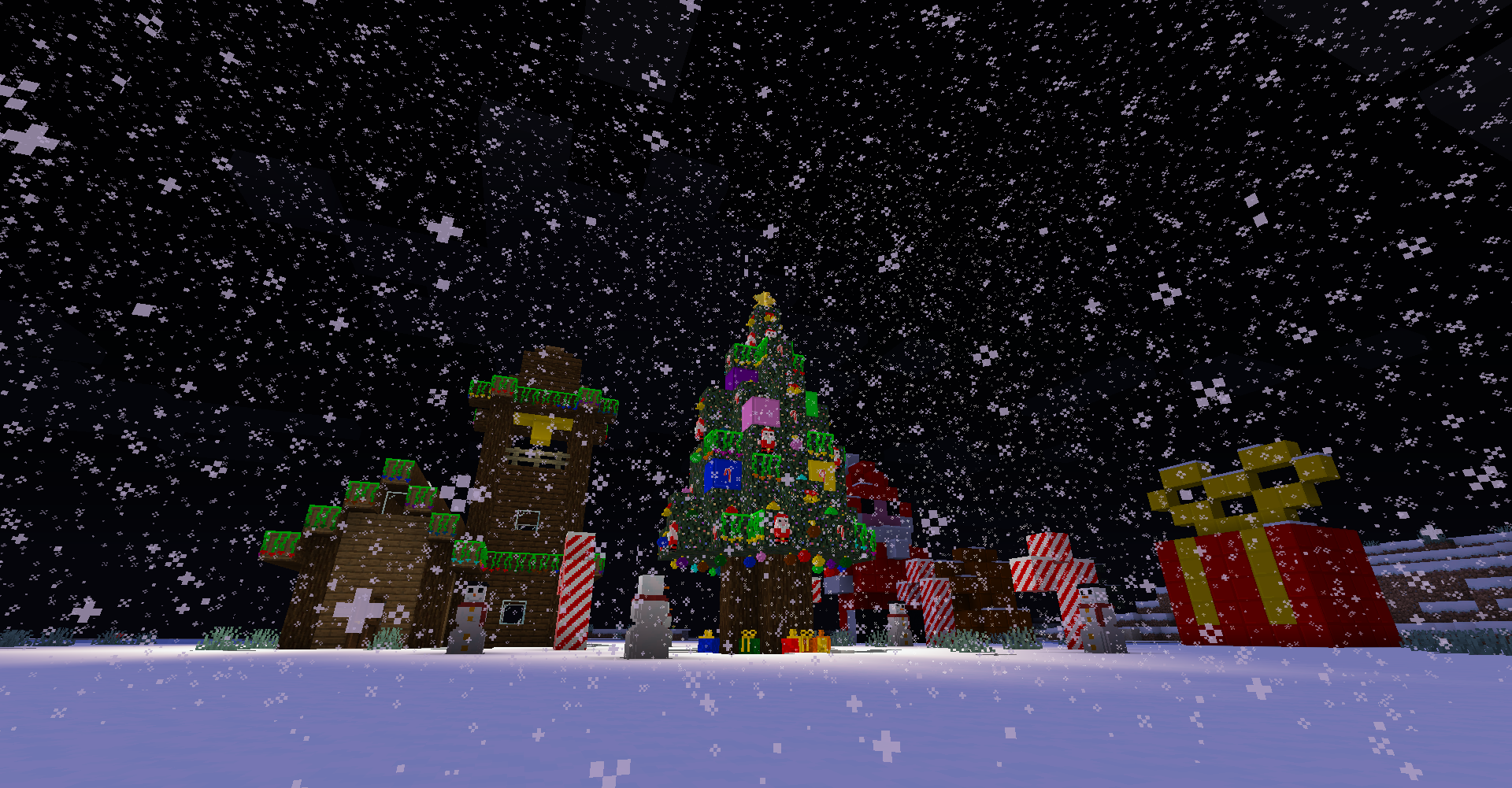 Maiden's Merrymaking
This mod adds the most stunningly beautiful fireplace Minecraft has EVER seen, which honestly makes it worth downloading on it's own. If a fireplace doesn't woo you, how about adding lights to all the plants in your Minecraft front yard? As all these mods should have, it also allows you to decorate your own unique Christmas tree for the mod. Stay warm and keep your eyes peeled, the skeleton who will torture you as you walk by might just be wearing a cozy sweater himself.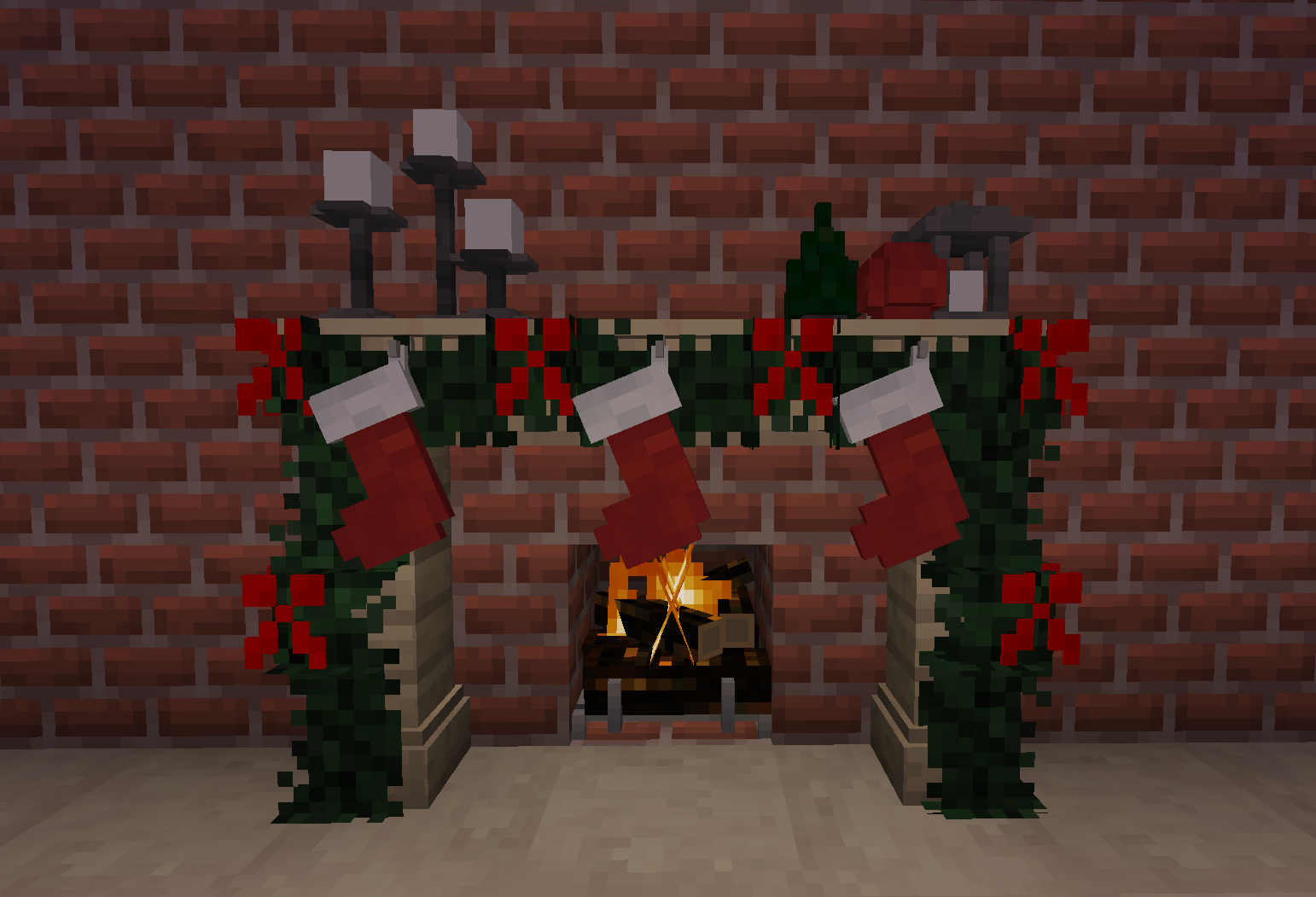 Joshua's Christmas Mod
Joshua really went all out and added absolutely everything nostalgic about the winter season all into one mod. If you're looking for a warm sweater for your Minecraft skin, check out our Best Christmas Minecraft Skins Blog post! You're gonna need one to go along with your sugar cookies, gingerbread, and steaming hot cocoa. The biggest reason to install this mod though is it's beautiful string lights.
Noel Christmas Mod
This mod adds something completely unique to Minecraft! An advent calendar! Open each of your advent calendar slots for a little surprise and a reminder of days 'til Christmas! Make sure to put on your morning Candycane armor as you do so, to really feel the holiday spirit. With many winter-themed additions that feel like they belong in vanilla Minecraft, the Noel Christmas mod is absolutely worth trying.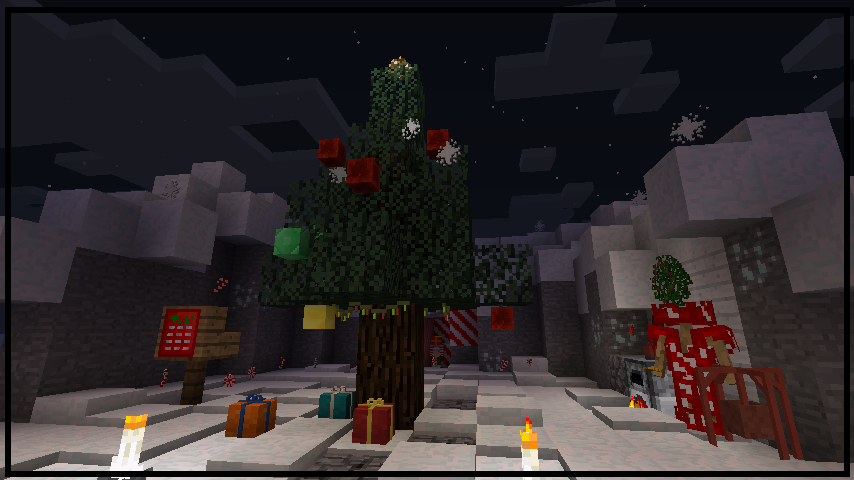 Christmas Spirit
The Christmas Spirit itself lives within this mod, freezing over every biome across the planet whenever you generate a new Minecraft world! This mod is also specifically made for online Minecraft servers, giving players a present from Santa himself whenever they log in. As each day passes, every player's stacking buff of "Holiday Spirit" will increase, making the loot inside Santa's presents better and better.
Wintercraft
Wintercraft adds what many others in this list don't focus on: mobs. When this mod originally released, polar bears and snowmen were yet to be added to Minecraft. How far we've come! Some mobs in this mod that we're still missing includes evil gingerbread man, penguins, elves and reindeer! Menacingly the mod states...."Are you able to run faster than the gingerbread man?"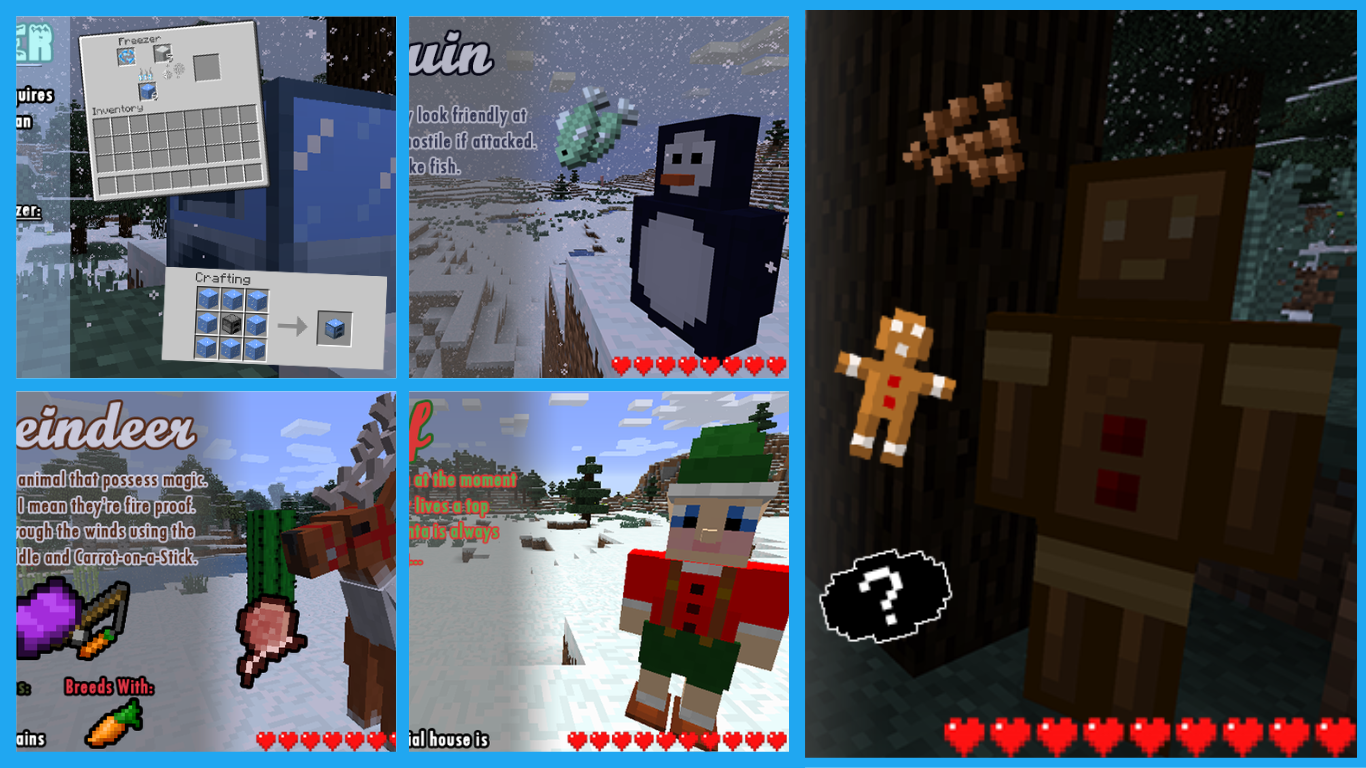 Jolly Boxes
This mod perfectly emulates the Rust Christmas Update if you're familiar with it. Every night you sleep in your bed, there is a chance that presents will spawn outside your door. Click them to pick them up, and combine as many presents as you can to further upgrade the loot inside! Once you're content with how many you've combined, place the present down and break it to open the loot! This mod is very configurable for your community or personal servers too.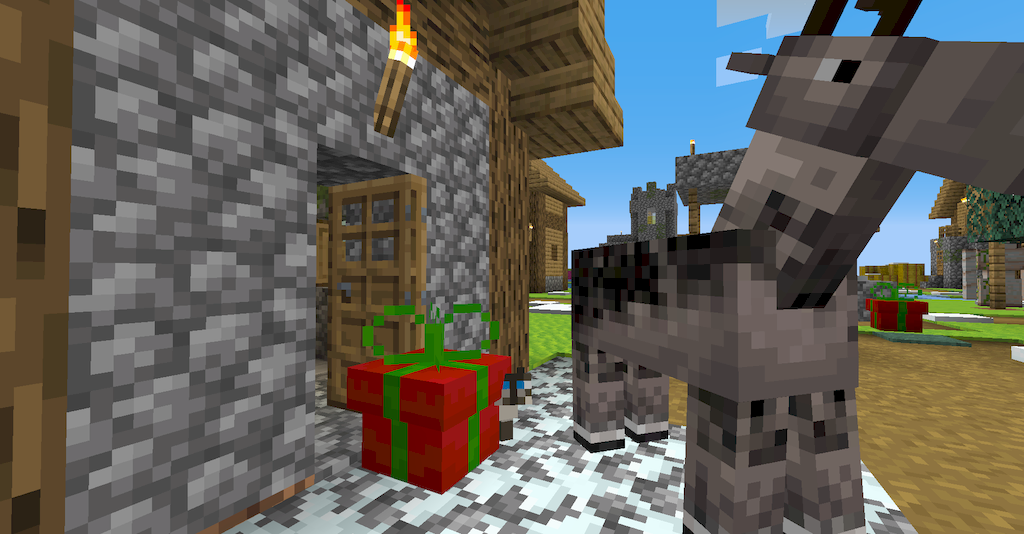 Shockbyte Christmas Server
Around the holidays everyone may be busy, finishing up work or preparing for Christmas. If you're looking for a dedicated Minecraft server full of winter plugins and minigames, checkout the Shockbyte build battle server! Compete in our build battle minigame for a chance to earn free servers, merch, and more! If build battle isn't your thing, we'd love to play Spleef and many other minigames with you too!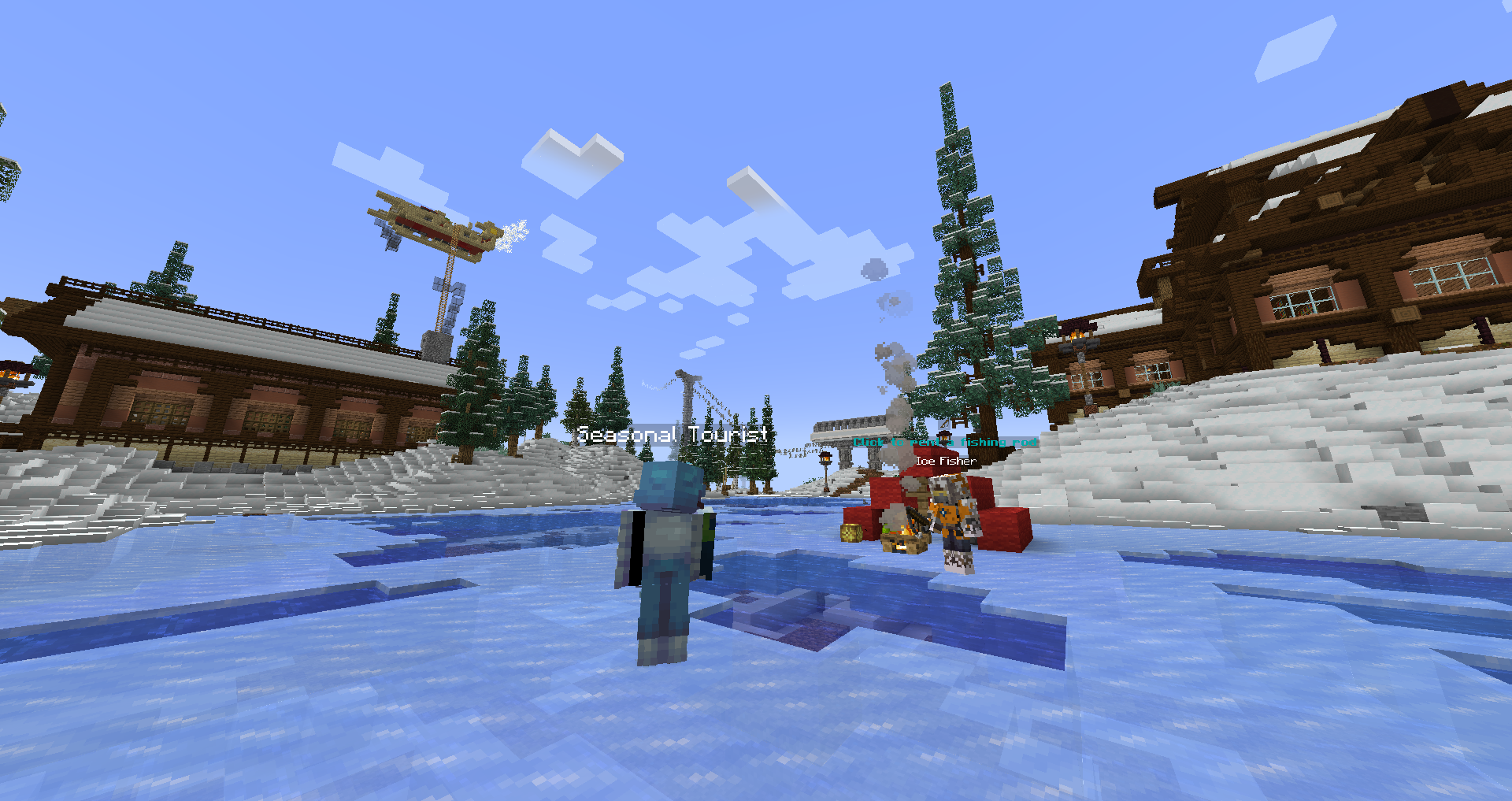 We know, that wasn't technically a Minecraft mod. Minecraft servers full of plugins can allow many unique holiday-themed events despite not directly using mods! We also couldn't leave the list at only the 9 best Minecraft Christmas mods could we?
Looking for more Minecraft Holiday Server Ideas?
About Shockbyte
Shockbyte is a game server host for Minecraft, ARK, Rust and more.

Do you want to start your own Minecraft server? Click here to view our Minecraft server hosting plans.