Minecraft...normally a gentle building game...but when it turns to night in the overworld, the undead come out to play. Buttttt, we're all used to that kind of thing by now. How could Minecraft even be scary at this point? Besides those ambient noises, they send chills down everyone's spine.
The Warden couldn't have come at a better time with it rolling around to October (and the fact he is genuinely scary) but besides Jack o' Lanterns, what does Minecraft have to offer for Halloween? Not too much sadly, but that's not something a little modding couldn't fix!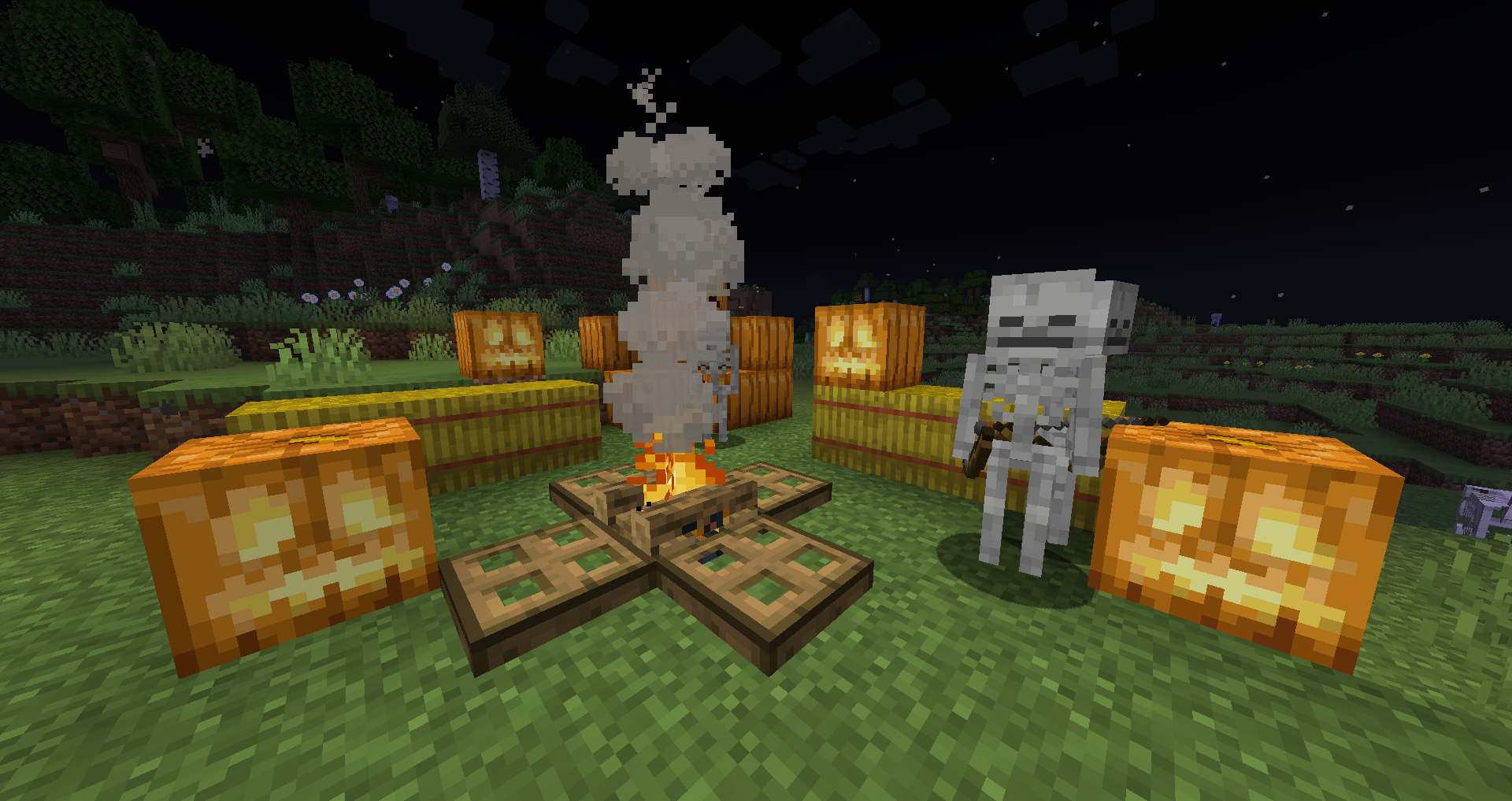 Best Halloween Minecraft Plugins:
Bukkit Halloween | Halloween Scares | Pumpkin Hunt
And the Best Halloween Minecraft Mods:
Trick or Treat | Halloween LuckyBlocks | Haunted Harvest
Spooky Biomes | Halloween Nightmare | Halloween Foods
Minecraft Curseforge Plugins and Mods
All of these mods and plugins are accessible directly through Curseforge making them easier than ever to install directly onto your Shockbyte Minecraft server. While many of these mods add a solid amount of content, none of them should be difficult to run on a server with us nor your own PC.
Bukkit Halloween
If mobs running around with pumpkin heads, lightning striking eerily close to players, and fake murder mysteries sounds like your idea of good Halloween hijinks, then this is absolutely the plugin for you! This adds a wide plethora of jump scares and spooky  events that can occur all at the admin's discretion. Show them Minecraft CAN be scary!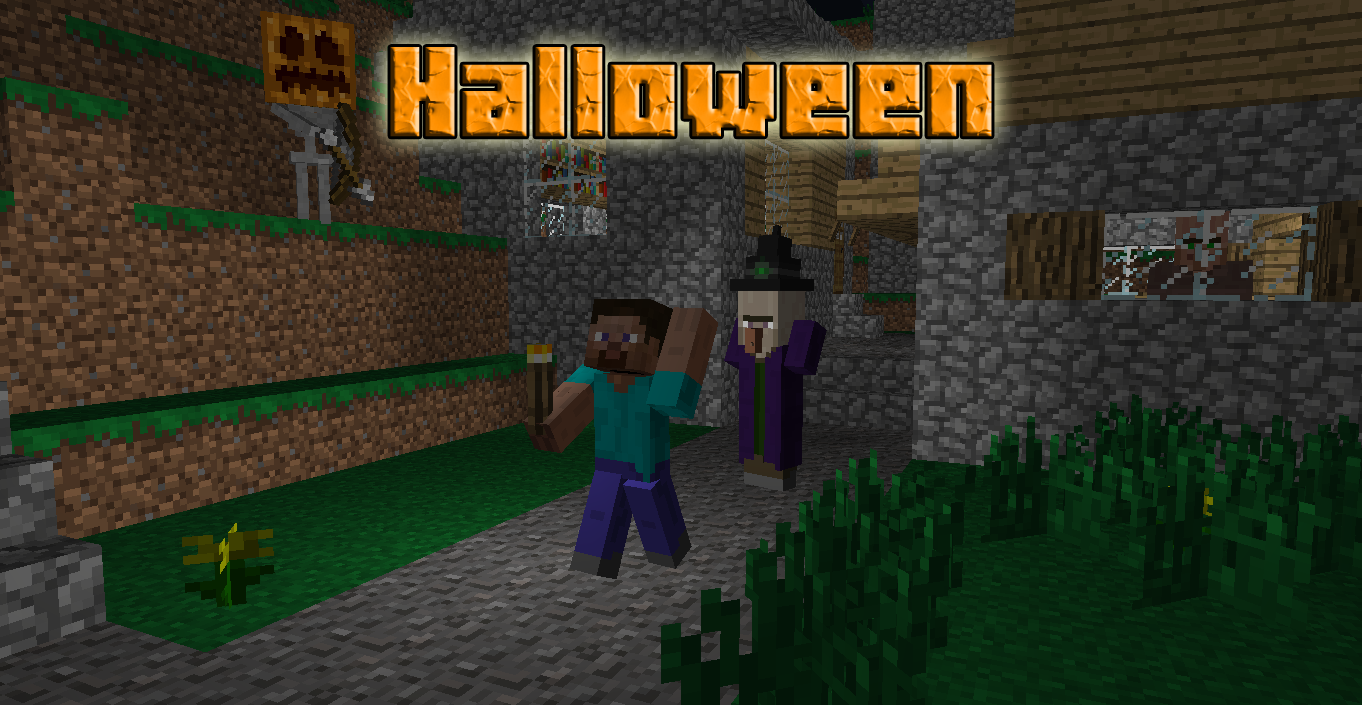 Halloween Scares
Jump scares are the name of the game for this plugin. Halloween Scares is centered around a lot of unexpected events occurring while you casually play Minecraft. Alongside a permanent night-time mode, Jack 'o Lanterns can explode when you drop them, and Scarecrows will appear around every corner. Not to mention zombies crawling out from the earth like some kind of horror film.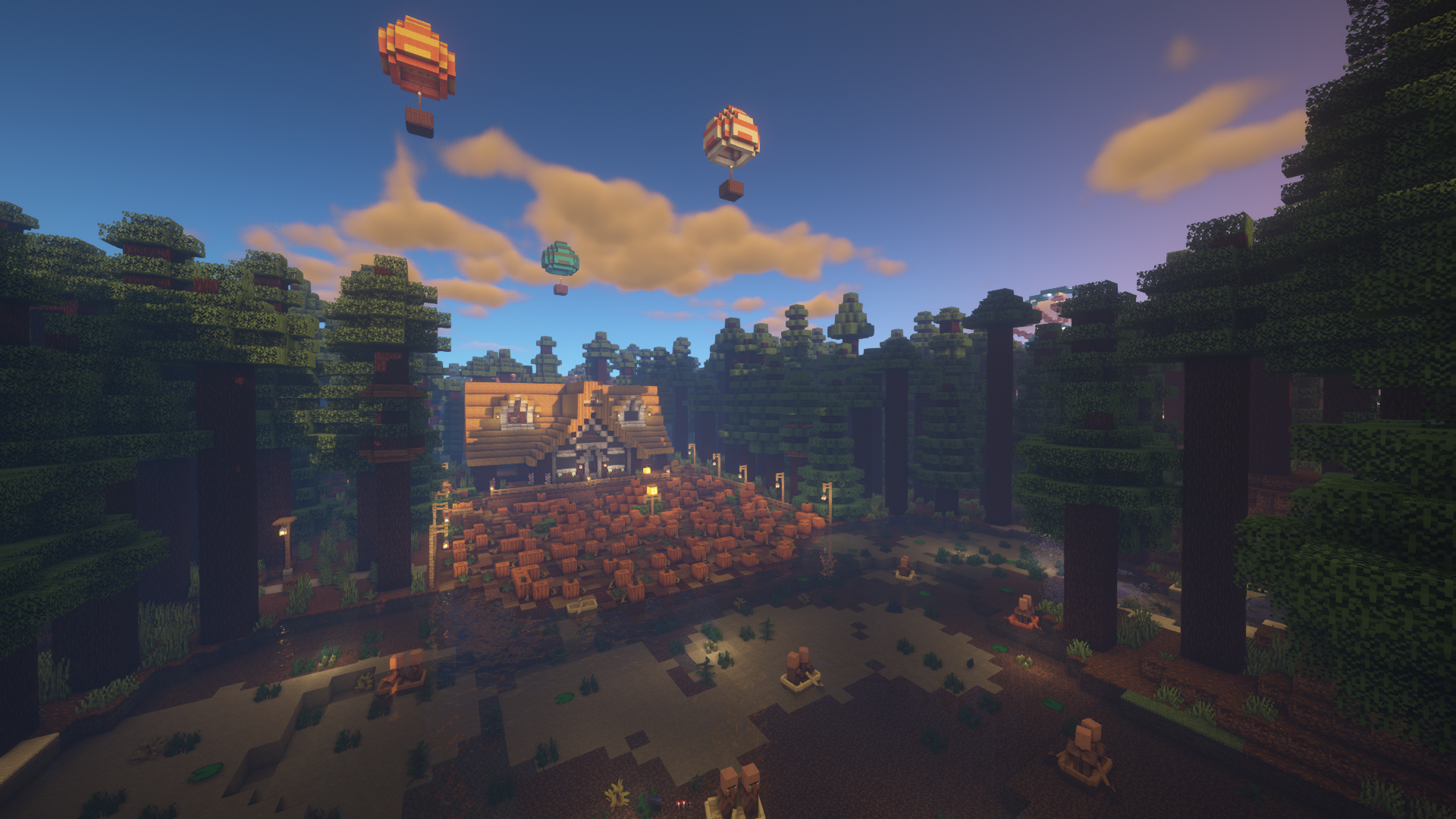 Pumpkin Hunt
This plugin is absolutely great for public survival servers, adding that Halloween theme directly into gameplay. Pumpkin Hunt brings three great additions to your usual dedicated servers with one of them being completely unexpected: a Pumpkin Hunt. It also adds a unique gravestone mechanic for player deaths and a Pumpkin King mode where players wearing a pumpkin will receive bonus damage reduction!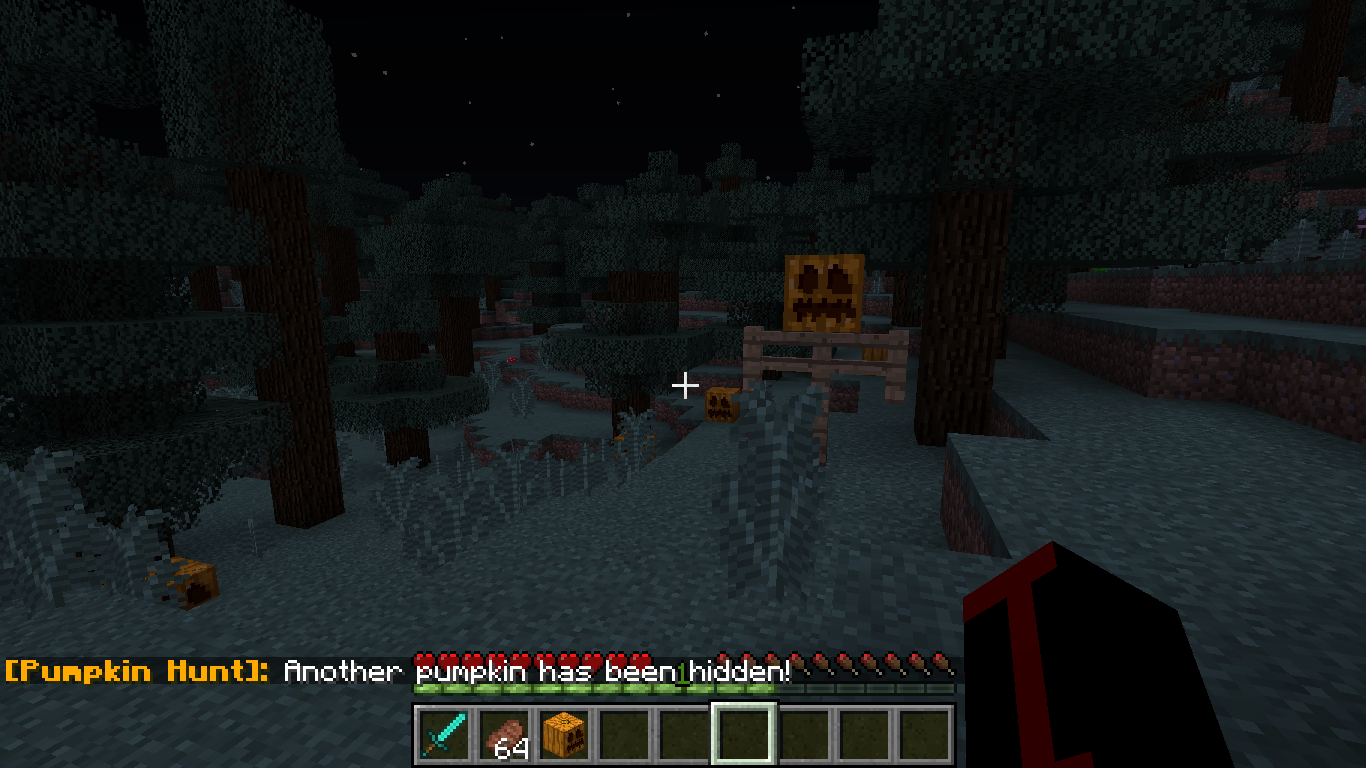 As we move onto Minecraft Mods, are you interested in:
Trick or Treat
Moving onto mods, we start with the absolutely best mod for Halloween: Trick or Treat. This multiplayer focused mod adds 11 unique candy to the game exclusively obtained from goodie bags of a unique mob. Killing mobs has a chance to drop their corresponding goodie bag with the candy inside performing a wide variety of absolutely abilities. You can pick and choose your favorite like real candy!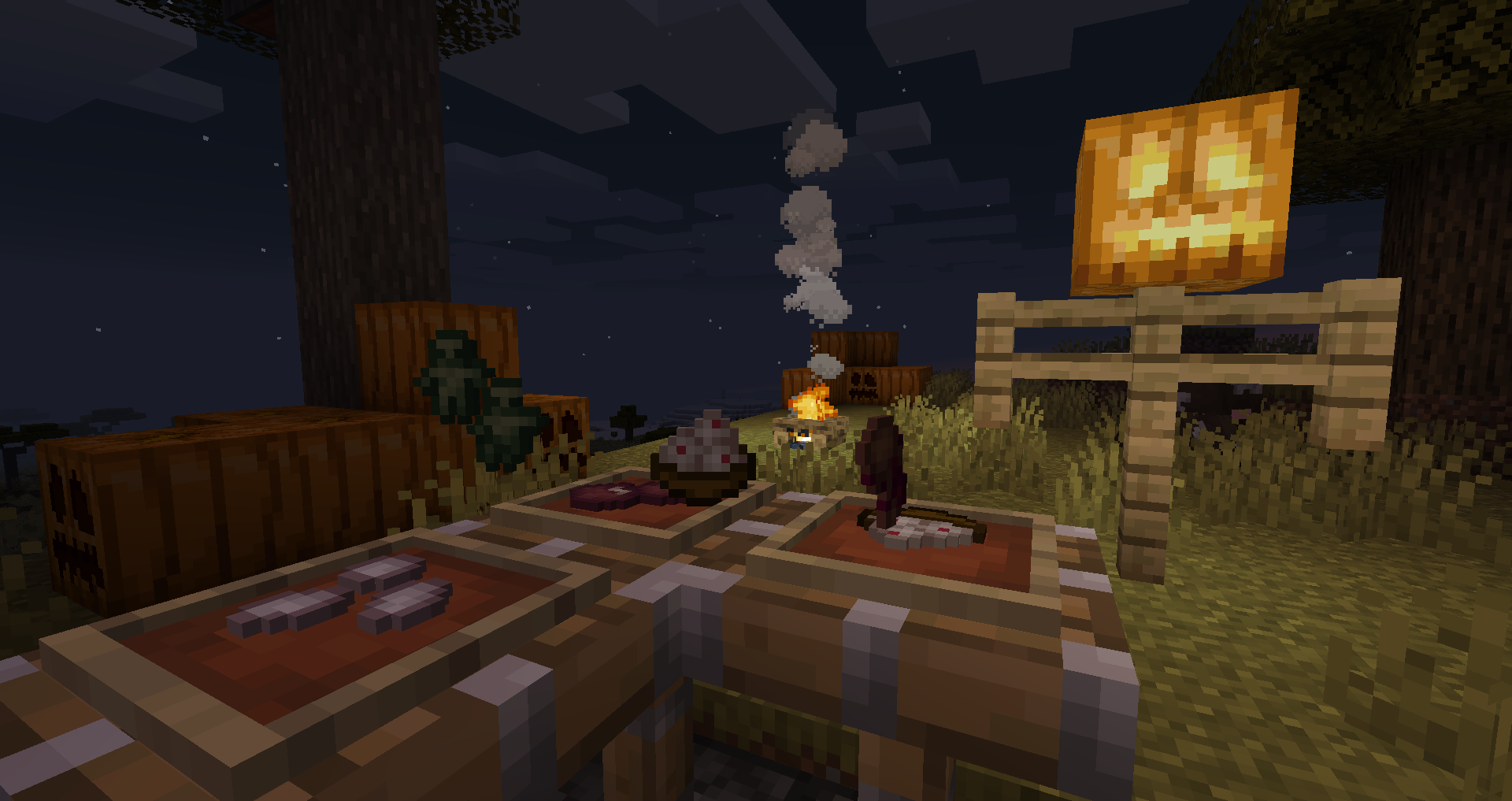 Halloween Luckyblocks
Adding more content than everything else on this list, is Halloween Luckyblocks! This incredible mod adds candy apples (upgraded versions of the gapple), pumpkin bombs, and witch broomsticks! With this plethora of new content you'll be flying on broomsticks as you fight back against ghosts and vampires. An absolutely perfect Halloween addition to any Minecraft server.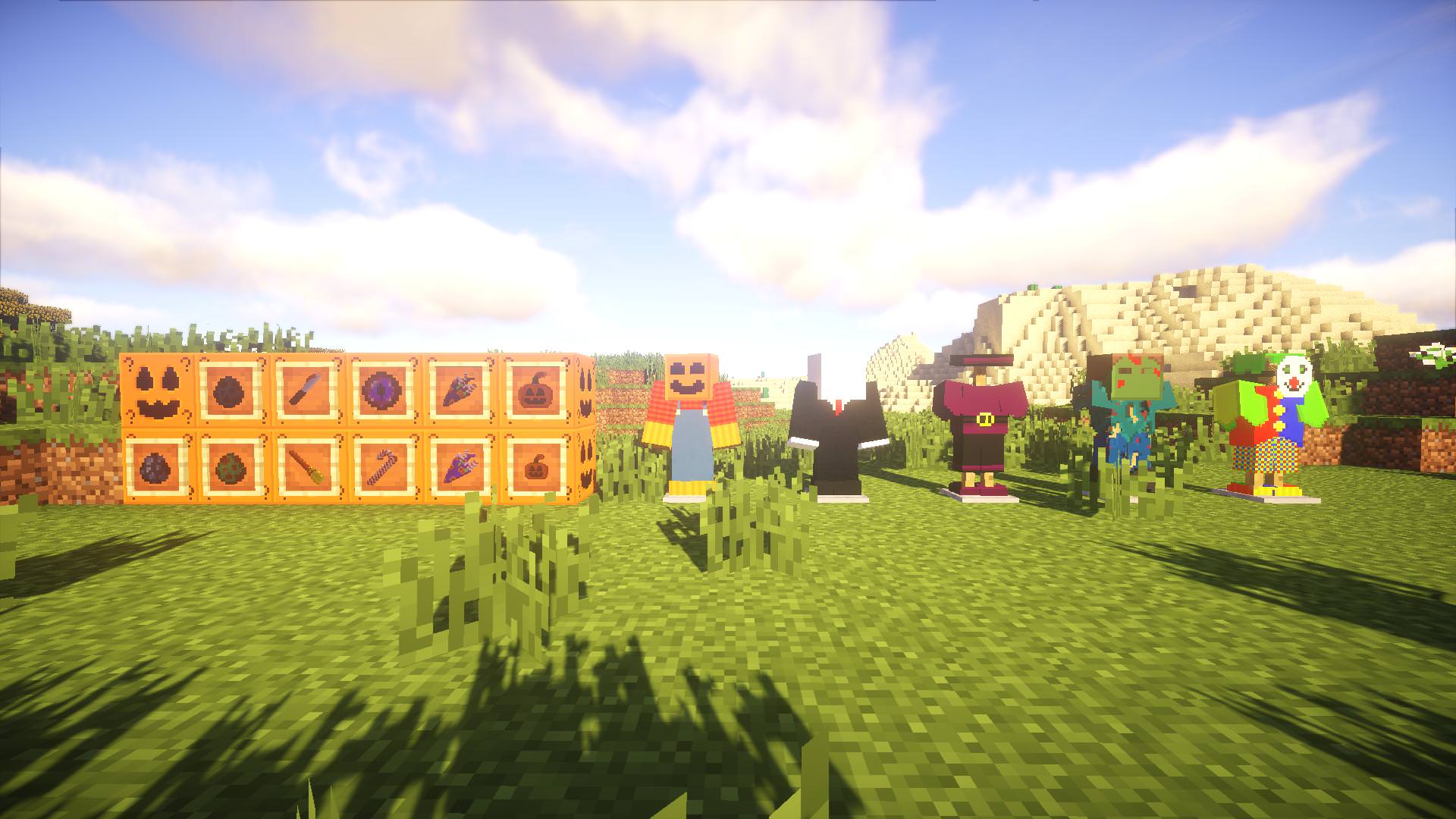 Haunted Harvest
Are you too excited for Halloween to wait for Trick or Treating? Well Haunted Harvest allows you and villages across the map to all have Halloween every night. We showed this one off on our Best Halloween Video Games to Play this October blog post, as baby villagers going Trick or Treating is absolutely adorable. The mod adds a handful of new items and tons of new villager interactions you'll love.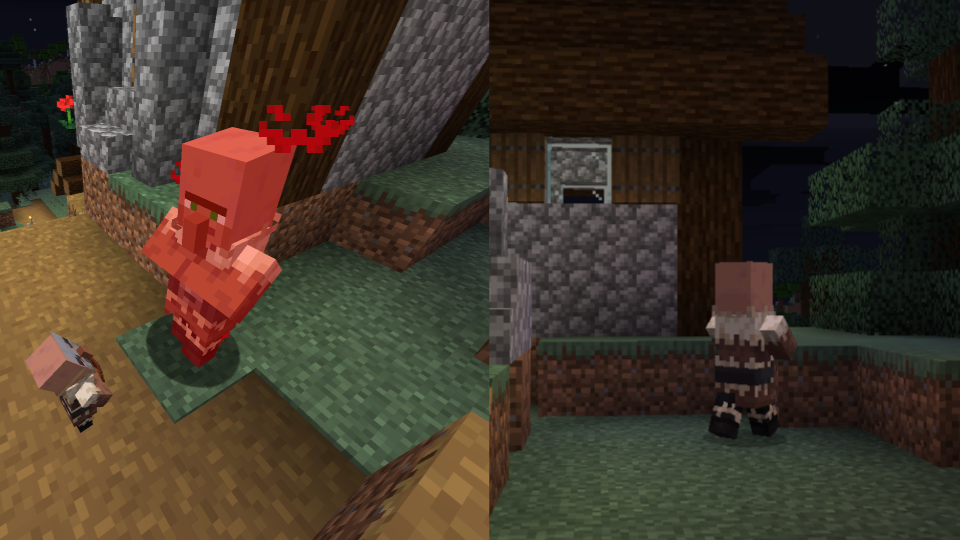 Spooky Biomes
Many of the other mods in this list all add new content to the game in the form of items and food, but this one is a little different. To get into the Halloween spirit, how about a stroll through the Bloodied Hills? Maybe a cup of tea in the Ghostly Forest? This incredible mod adds a handful of perfectly spooky biomes.
Halloween Nightmare
Most other Halloween mods add a few normal mobs and take advantage of vanilla Minecraft's zombies, witches, and skeletons. Halloween Nightmare creates exactly that, a Halloween Nightmare. This pumpkin-dawning soul sucker will rough up even the most prepared Minecraft player as he is an entirely new boss in the game!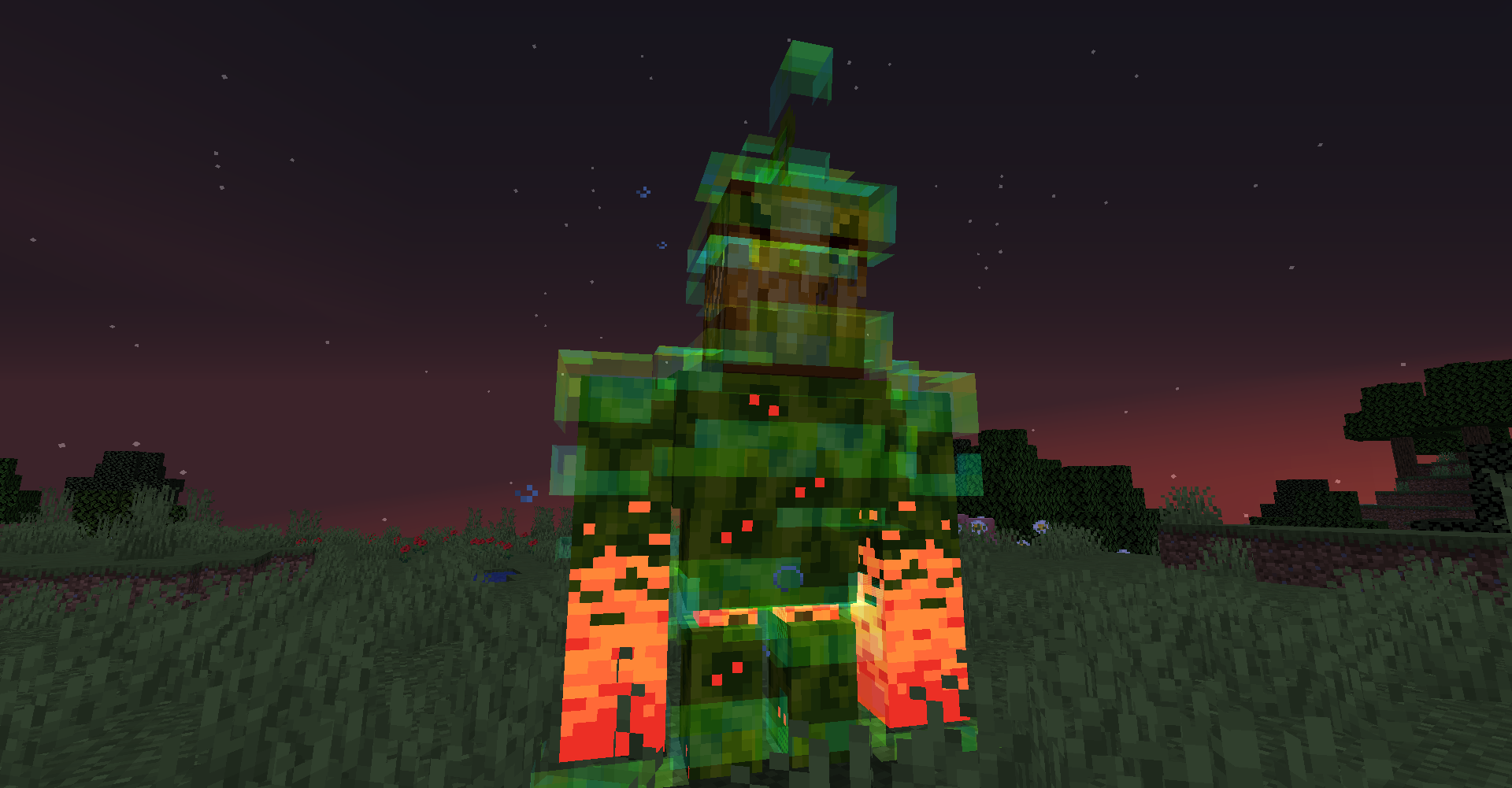 Halloween Expansion: Food
If you haven't gotten enough for your sweet tooth, here is another great mod! This one actually doesn't include candy though but does include one of Halloween most widely performed traditions. Pumpkin Carving! Carve pumpkins with a friend or loved one and dine on the delicious goodness inside! If you like any pumpkin made foods or just carving them out with friends, this is a must-get mod for October!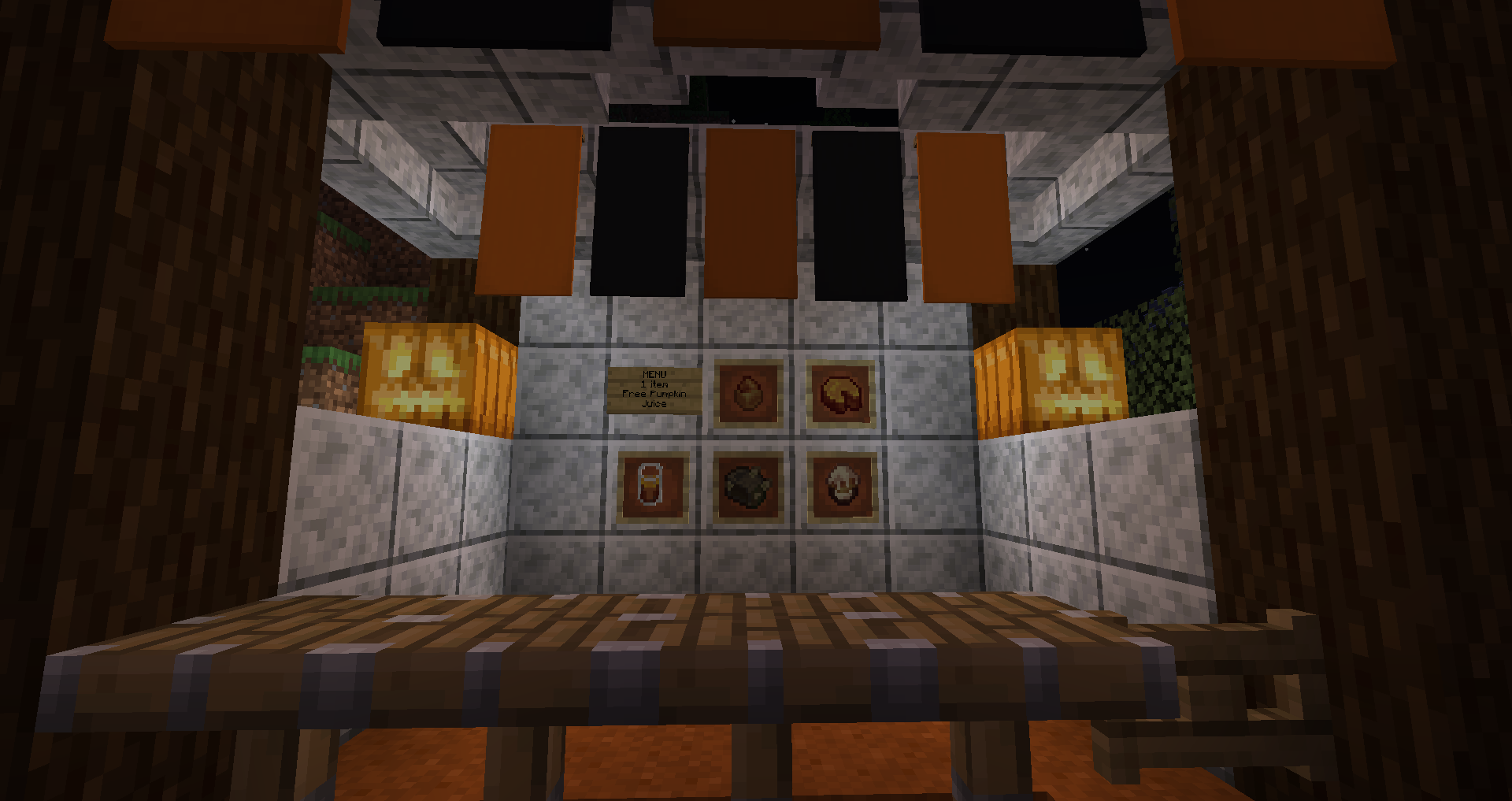 You've been Tricked!
Normally our best-of lists are top 10, or maybe even top 20. This list only comes out to 9 total items leaving you one short and completely ruining the satisfaction of a solid 10! Well it even makes us uncomfortable to stop there, so here is a treat for you.
The Deadly Halloween Survival Pack
A perfect modpack for your entire server to challenge together! Finishing our list with a grand total of 10 items, this Minecraft modpack will plunge your party into eternal darkness! Turning even your friendly animals into their skeletal counterparts, the darkness will send brand new enemies to your doorstep. Watch out, some enemies will be forcing their way in this Halloween.
Looking for more Halloween Gaming Ideas?
About Shockbyte
Shockbyte is a game server host for Minecraft, Terraria, Starbound, and more.
Do you want to start your own Minecraft dedicated server? Click here to view our Minecraft server hosting plans.