Looking for recommended plugins to install on your Minecraft server? Here you will find the top Minecraft plugins in 2023.
All plugins in this article are completely free, up-to-date for Minecraft 1.16 and have been hand-picked by the Shockbyte team based on 10+ years of Minecraft server experience.
You can add plugins to your server with our Minecraft plugin installation guide or our one-click plugin installer.
To install plugins, you will need to be running Spigot (or CraftBukkit) as your server type.
Must-have plugins for every Minecraft server
These are the most popular Minecraft plugins in 2023, and are used by almost all of our customers. We recommend these plugins for all Minecraft servers.
There's no #5, but we have more recommendations below!
1. EssentialsX
EssentialsX adds hundreds of useful commands to your server. This plugin was previously known as "Essentials" so it may also be referred to by this name.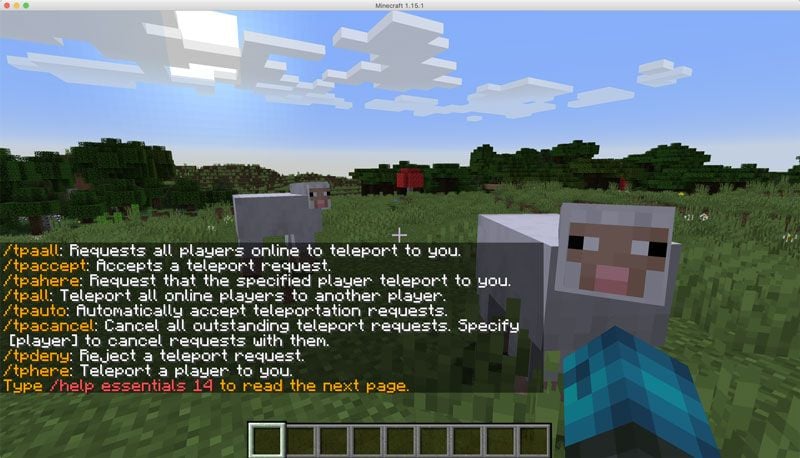 EssentialsX features:
Moderation tools - Kick, mute, jail, or temporarily ban players.
Warps - Allow players or admins to teleport to pre-defined locations.
Kits - Allow players to claim pre-defined equipment and inventory items. Kits are popular for PVP and Survival servers.
Economy - Currency, sign-shops, command costs, etc.
Player nicknames
Add-on plugins for EssentialsX
EssentialsX also has several add-on plugins available to add even more features such as chat colours & formatting, world protection and setting up spawn points. We recommend using the following add-on plugins:
EssentialsX Chat: Customise chat format for all players or per-group (users with ranks), such as adding colours and prefixes.
EssentialsX Spawn: Set the server spawn - the place where players appear when they join the server, and the place they respawn when they die.
EssentialsX Protect: Enforce rules to protect your world. For example: disable TNT or creeper explosions, prevent fire spread and control which mobs are allowed to spawn.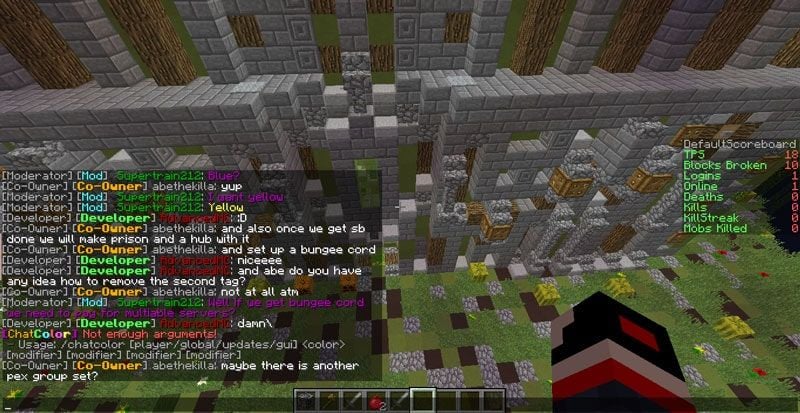 EssentialsX Commands
/gc - View memory usage and ticks per second for your Minecraft server.
/tpa <player> - Request to be teleported to the other player.
/warp <name> - Teleport to a warp location set with /setwarp <name>
/msg <player> - Send a private message to another player.
/socialspy - See private messages of other players.
/invsee - See the inventory of another player.
/broadcast <message> - Send a message to all players on the server.
/createkit <kitname> - Create a kit with the contents of your inventory.
/togglejail <player> - Send or release a player from jail.
Access to all of these commands can be configured per-player or rank with a permissions plugin.
Click here to view all EssentialsX commands.
Download EssentialsX: https://github.com/EssentialsX/Essentials/wiki/Downloading-EssentialsX
2. Multiverse-Core
Add unlimited worlds to your server with Multiverse-Core. To create a new world, simply run the command /mv create <world_name>
If you want to add additional worlds to your server, you must use a multi-world plugin. Multiverse-Core is the most advanced multi-world plugin and is easy to use.
Each world you add will use up server resources, including your RAM. Keep this in mind when adding new worlds. You can remove worlds you no longer need by running the command /mv remove <world_name>
If you're running low on server memory but want to add more worlds, you can add more RAM to your Minecraft server.
Download Multiverse-Core: https://dev.bukkit.org/projects/multiverse-core
3. LuckPerms
Add ranks to your server and restrict/allow access to commands.

Permissions plugins allow you to create ranks and grant different access to players and groups on your Minecraft server. For example, giving moderation abilities to mods or admins and giving exclusive perks to donators.
A permissions plugin also allows you to add a chat prefix to certain ranks or users using EssentialsX Chat (or similar chat formatting plugin).
We recommend LuckPerms because it has an easy to use web interface and is actively maintained by the developers.
A popular alternative to LuckPerms that we also recommend is PermissionsEx. PermissionsEx is a great choice because it is well documented and there are many tutorials for it. If you experience any difficulty with LuckPerms, we recommend trying PermissionsEx.
If you already have a permissions plugin such as PermissionsEx, you can automatically migrate all of your data to LuckPerms.
Download LuckPerms: https://www.spigotmc.org/resources/luckperms-an-advanced-permissions-plugin.28140/
We at Shockbyte think you might also be interested in:
4. ViaVersion
ViaVersion allows players to join your server from any Minecraft client version.
ViaVersion requires no configuration, and works straight out of the box.
Upon installation, your server will be compatible with versions newer than itself. This makes the plugin popular for server that choose to run old versions.
This diagram shows which client versions and server versions are compatible together with ViaVersion installed on the server.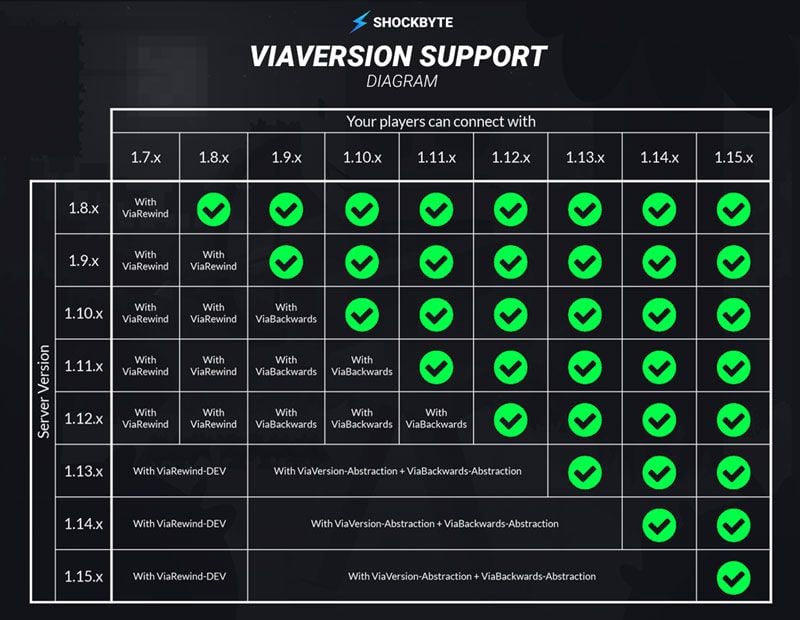 Reasons to use an old server version
Better performance
Access to removed features, such as the old combat system in 1.8.8
Older game versions can connect
Don't let these reasons change which server version you choose to run. The newest version is always recommended and is required if you want the newest Minecraft features.
Add-on plugins for ViaVersion
ViaBackwards and ViaRewind allow reverse-compatibility. This means older game versions can join newer servers. But, we do not recommend using these. Both contain bugs and are known to cause issues on servers.
Only attempt using these plugins if you're an advanced user and know how to solve the issues in these plugins.
Download ViaVersion: https://www.spigotmc.org/resources/viaversion.19254/
---
Server Protection Plugins
Protection plugins defend your server against hackers, griefers, spammers and trolls. You can use these plugins to prevent damage to your server and in some cases, roll-back any damage.
These plugins are recommended, but are not an alternative to creating a backup.
CoreProtect
CoreProtect is a block logging plugin which allows you to rollback damage to your world and see which player broke each block.
CoreProtect stores every player action in a database. Every time a player breaks a block, places a block
Over time, a CoreProtect database can become very large. You can clear this with the command /co purge t:30d. This will delete all CoreProtect data older than 30 days. We recommend running this command at least once a month.
Download CoreProtect: https://www.spigotmc.org/resources/coreprotect.8631/
WorldGuard
WorldGuard allows you to set server-wide or region-locked rules to protect or alter gameplay in these areas.
You can create rules such as:
Deny certain players/ranks from building in a certain area
Disable player damage, hunger, health regeneration
Disable PVP in entire worlds or specific regions (such as at the spawn point)
Disable TNT or Creeper explosions
Blacklist certain items and blocks so they can't be used
Click here to view all WorldGuard rules you can create.
WorldGuard allows you to enable only the features you want. Everything is off by default. This also means it's safe to install the plugin now, and configure it later.
If you're running a modded server, there's even a version for Forge. But if you're using Spigot (recommended) you can download it from the Bukkit website.
Download WorldGuard: https://dev.bukkit.org/projects/worldguard
Matrix AntiCheat
Anti-Cheat plugins detect common cheats and automatically ban hackers.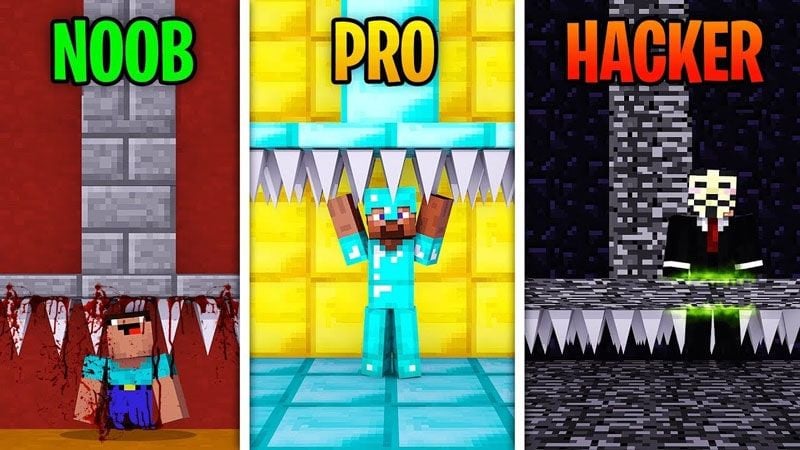 Anti-Hacking plugins block hacks such as:
KillAura (Automatically attacks players)
Extended Reach
Auto-clicking
Fly Hacking
Speed Hacking
Download Matrix AntiCheat: https://www.spigotmc.org/resources/matrix-anticheat-advanced-cheat-detection-1-8-1-12-1-13-1-14-1-15.64635/
Building & World Management Plugins
Why build everything by hand when you can use tools to do it for you? These plugins speed up and help improve your building.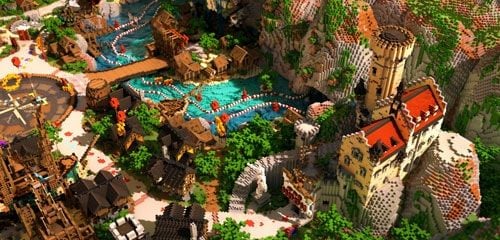 WorldEdit
WorldEdit allows you to select an area of blocks and set all of these to a new block of your choice.
There are also advanced features that take this even further, such as setting the area to a variety of blocks, creating different shapes or placing large amounts of blocks from a distance.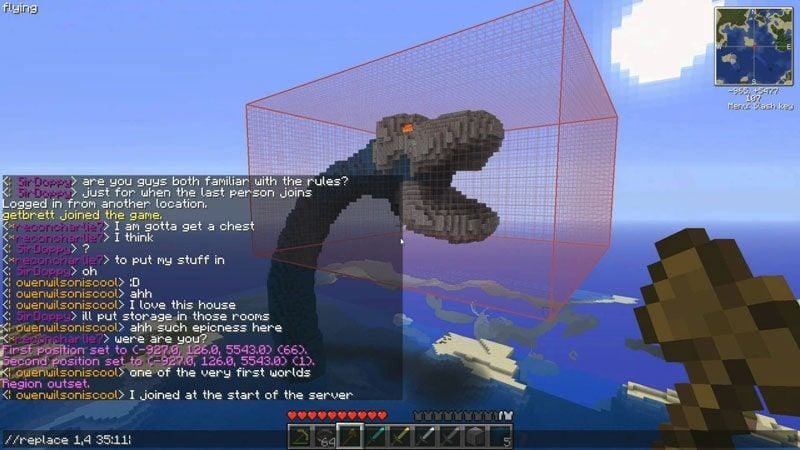 Download WorldEdit: https://dev.bukkit.org/projects/worldedit
Terra World Generation
Terra is an incredibly unique world generation plugin in how it creates each world completely independently of Minecraft, allowing Terra's generation to be ported cross-platform as well.
Terra is popular among server owners due to it's complete customization with a powerful API, allowing everything from standard Minecraft world generation to cinematic beach locations and mountainous regions.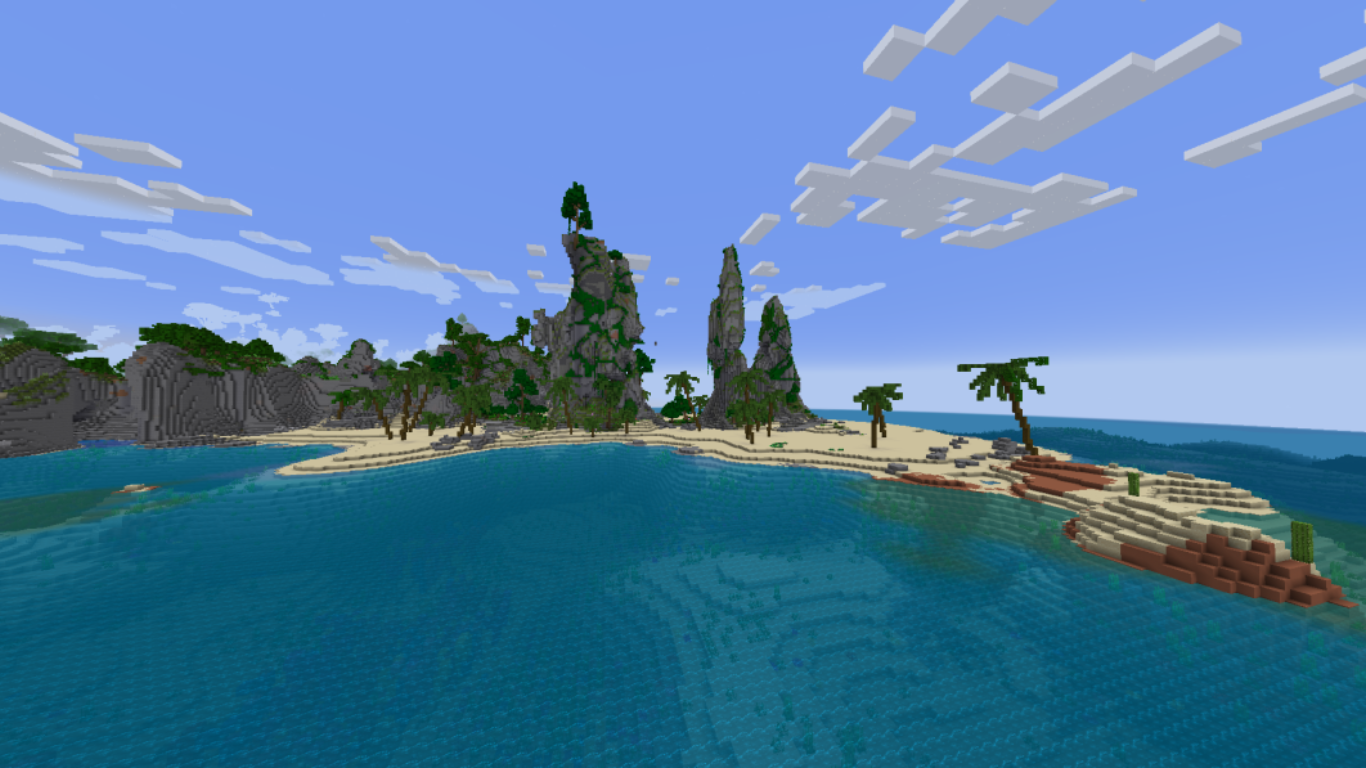 Download Terra: https://modrinth.com/plugin/terra
Minigame Plugins
Minecraft minigames are gamemodes created inside of Minecraft and are the main attraction of large networks such as Hypixel, The Hive, and Mineplex.
SkyBlock
Players spawn on a floating island and must survive and and thrive with the limited amount of resources available.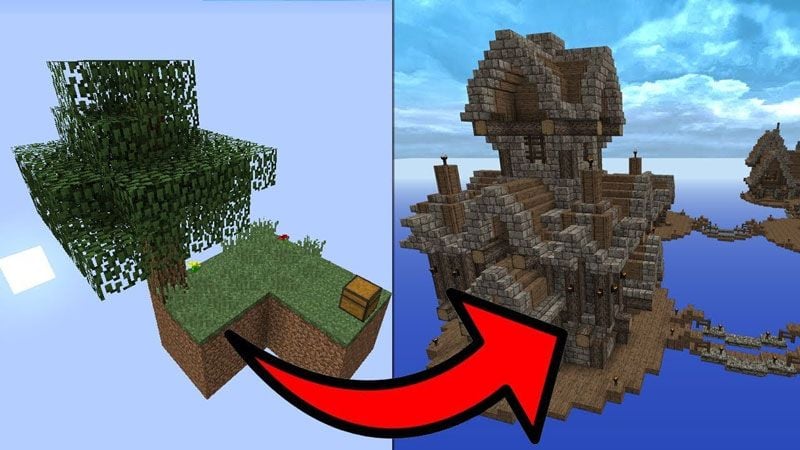 The best Minecraft server plugin for SkyBlock is BentoBox. However, SkyBlock must be installed as a BentoBox addon (BSkyBlock).
Once you have installed BentoBox, you will then need to install one or more gamemode addons:
BSkyBlock - This is SkyBlock - the most popular option.
AcidIsland - You are marooned in a sea of acid!
CaveBlock- Try to live underground!
SkyGrid- Survive in world made up of scattered blocks - what an adventure!
Download BentoBox & BentoBox Addons: https://github.com/BentoBoxWorld/BentoBox/releases
KitPvP
Kit PvP is a PvP (Player vs Player) mode where players choose from a pre-defined inventory sets (kits). They use these kits to fight against each other, often earning points and reputation.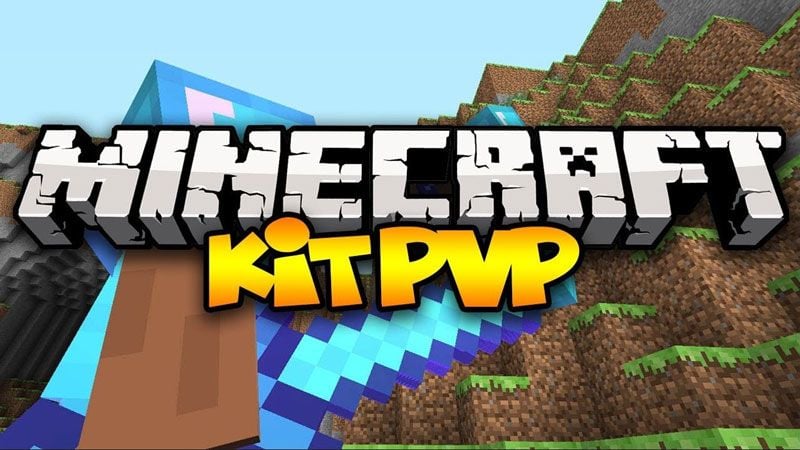 You can create your own kits, but some popular ones are:
Assassin - High damage, but weak armour.
Tank - Heavy armour, but weak damage.
Warrior - Balanced armour and damage.
Ranger - Bow & arrows.
Mage - Fights with potions.
Arsonist - Fights with fire & explosives.
Download KitPvP: https://www.spigotmc.org/resources/kitpvp-1-8-1-15-custom-kits-scoreboard-gui-levels-kill-streaks-abilities-more.27107/
Fun Minecraft Plugins
These plugins are designed to make your server more fun and immersive. They don't necessarily make big changes, but they contain very cool features!
Dynmap
Dynmap creates an interactive real-time map of your Minecraft world that can be viewed via a website URL.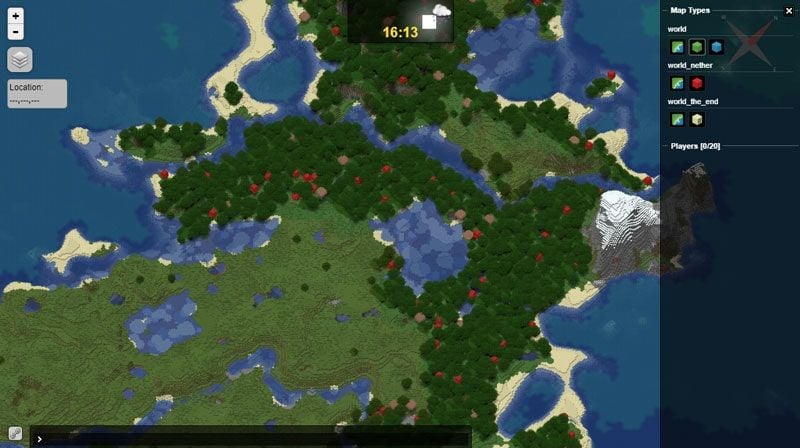 The map will display an overhead view for each of your worlds and will even show the location of players on the map.
The chat feature can be used so players viewing the map on the website can talk to players that are in-game.
Setting up Dynmap is very easy, and we have a tutorial in our Knowledgebase: https://shockbyte.com/billing/knowledgebase/92/How-to-Set-Up-Dynmap.html
Download Dynmap: https://www.spigotmc.org/resources/dynmap.274/
Citizens (Create NPCs)
Citizens lets you create NPCs (Non-player Characters) on your Minecraft server. These are physical characters that look like players and can have a custom name tag.
There are many uses for NPCs - you could create quest characters that give the player a task or tell a story. Another popular use of NPCs is showcasing the staff of your server.
Download Citizens: https://www.spigotmc.org/resources/citizens.13811/
Holographic Displays (Create Holograms)
Holographic Displays creates floating text on your server. This can be used to display information or a label to the player.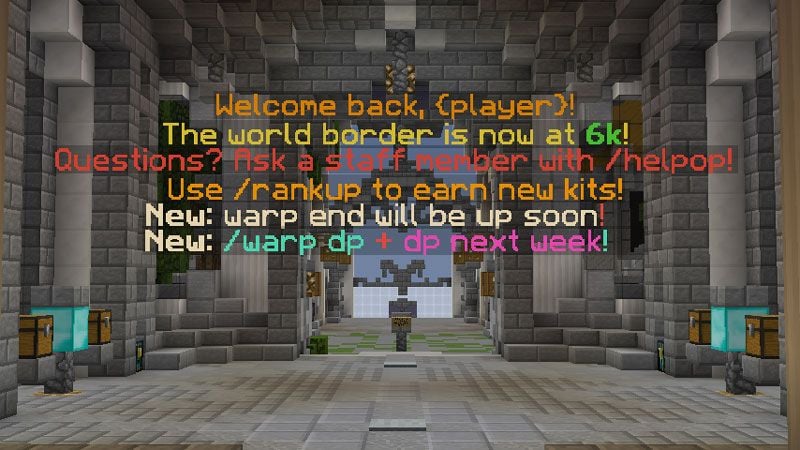 You could use holograms to label portals to other worlds/servers, displaying statistics to a player or anything you can imagine!
Download Holographic Displays: https://dev.bukkit.org/projects/holographic-displays
ChestShop
Create a physical store on your server where players can buy and sell items through signs and chests.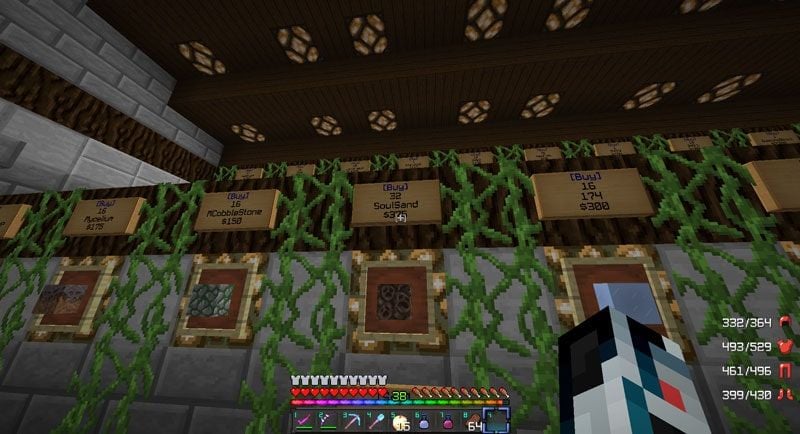 Before installing ChestShop, make sure you also have Vault installed, and an economy plugin supported by Vault such as EssentialsX.
Download ChestShop: https://dev.bukkit.org/projects/chestshop
More Minecraft Server Plugins
You can find more of the best plugins for Minecraft below. This is a much larger list that contains popular plugins from all categories.
You can find more plugins for Minecraft at:
Spigot plugins, Bukkit plugins and CraftBukkit plugins all work on the Spigot server type - just drop them in your Minecraft plugins folder.
Are you a plugin developer and want your plugin added to this page? Click here to submit your plugin.
What is your favourite plugin? Let us know in the comments below!