There are tons of amazing Minecraft adventure maps. That's why we have some great Minecraft custom maps to share with you today!

With most friend groups all owning Minecraft, it's no wonder players are always searching for the best multiplayer Minecraft maps. Fortunately, some of the best maps to play with friends come in the form of survival, adventure, minigames, and parkour, leaving a lot of options for interested players. Here is a list of our favourite maps to play on a Shockbyte Minecraft server!
Installing Minecraft maps may sometimes be confusing. Fortunately, all of these maps are easy to install, and even easier with Shockbyte! Check out how easy it's to install them on a Shockbyte server!

Here are the best Multiplayer Minecraft adventure maps:
Super Hostile | World in a Jar | Open World Zombie Apocalypse
Sword of Light | Death Run | Parkour Spiral 3 | Pirate Battle Royale
The Sunken Island | Cake Defense 2 | Witchcraft and Wizardry
Security Breach | Survival Island | Zombie Siege | The Tourist
Dimension Jumper 2 | Missile Wars | Herobrine's Return
Dustbowl | Bomberman | Zombie Apocalypse Combat Map
Escape the Island | Falling Falling | Elytra Fall | Tower Defense | Honey Jump
Good Minecraft Adventure Maps

Whether you're looking for a singleplayer adventure, or a fun multiplayer experience, these maps should give you something to go play right now. Playing games with friends will always make these maps all the more interesting though!
Super Hostile Maps
Super Hostile Maps range from races, to exploration maps combined with a mod pack to create a magic-filled (literally) experience! There are more than a handful of options to choose from, with each one of them providing hours of unique gameplay for your party!
World in a Jar
What starts like a somewhat usual Skyblock world, quickly turns into an incredibly unique experience! Do what you can within your own little jar-world, before heading over to opposing biomes in their own little flasks! Everything from the jungle to the nether, is just a cork away.
Open World Zombie Apocalypse
The biggest, most detailed Minecraft zombie apocalypse map ever created. This map has unique loot, scripted events, bosses, and stories to uncover. Players looking for a multiplayer Minecraft adventure map experience, should absolutely start a server with this map. Its massive scale will give you hours upon hours of playtime.
The Sword of Light
A nostalgic adventure game shrunk into 5 whole hours of Minecraft content for your party to play out. Made for single or multiplayer, this adventure has places to explore and bosses to topple. Surprisingly zero mods required too! The massive strength of command blocks can cause things to get laggy though, so don't forget you can count on a Shockbyte server! Grab your friends and break a pot!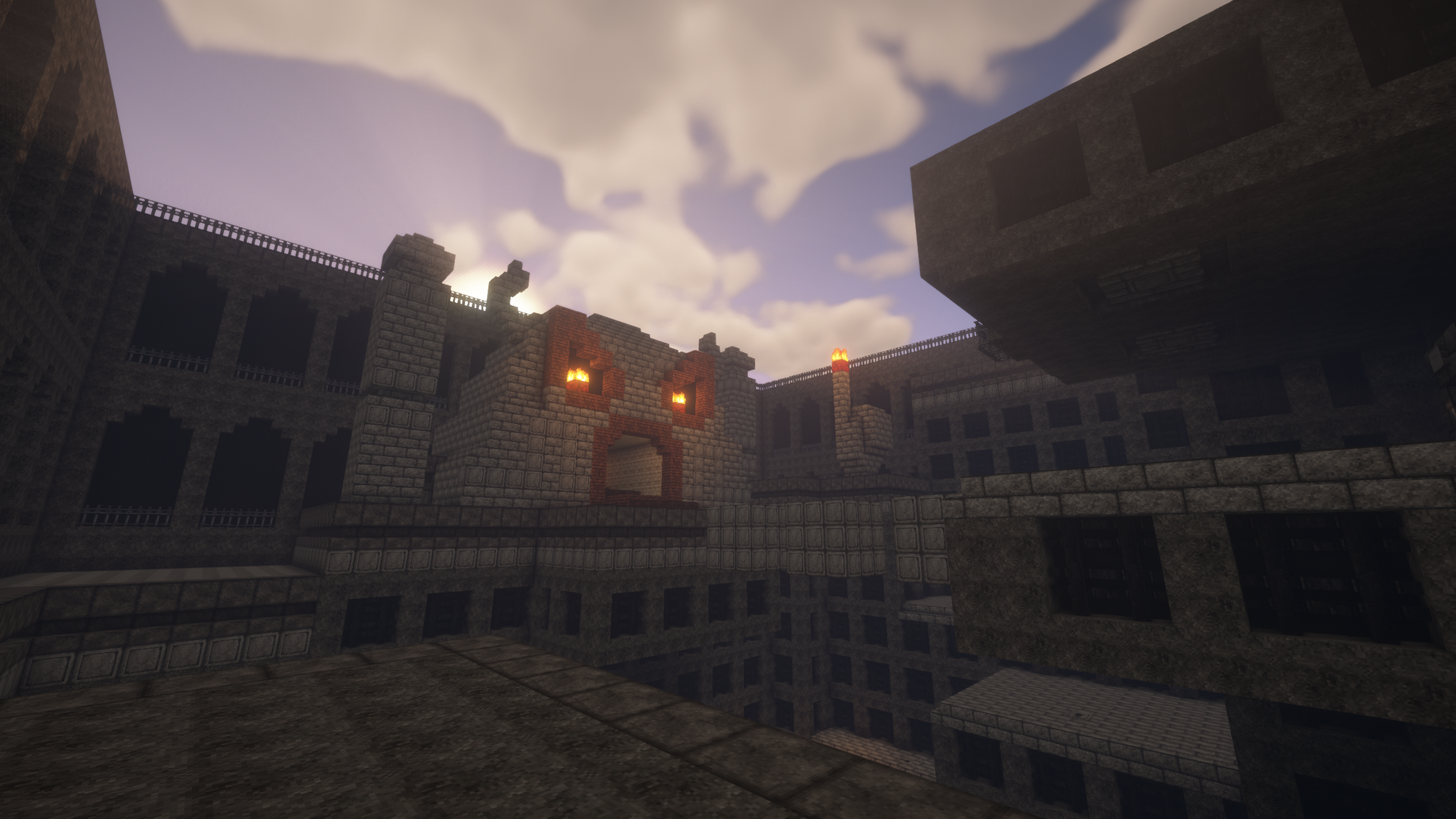 Death Run Minigame
A classic for GMOD players, Deathrun! Compete against your friends in a race to the end, or be the mastermind behind it all, sending your enemies into lava! The most notable part of this map is that it's also one of the best Minecraft Bedrock maps! With a download for both Minecraft Java edition, and Minecraft Bedrock, you can play this incredible multiplayer map on any device, and it's completely cross-compatible!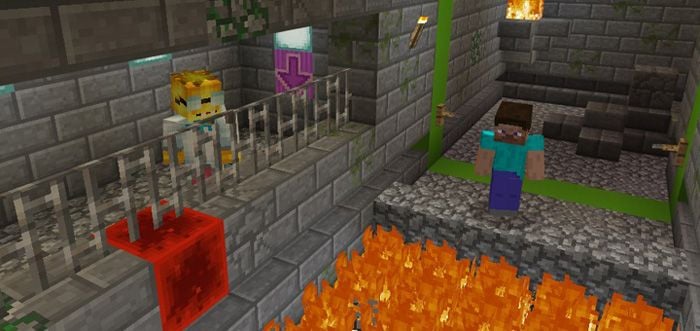 Parkour Spiral 3
In our last Minecraft map blog post we went over Parkour Spiral 2, but as Minecraft updated, Parkour Spiral has also seen its fair share of changes! Welcome to Parkour Spiral 3, perfect for hilariously failing with friends. Oh, and don't fall off, because it's a VERY long drop. The third installment in the series also saw the spiral getting much much higher!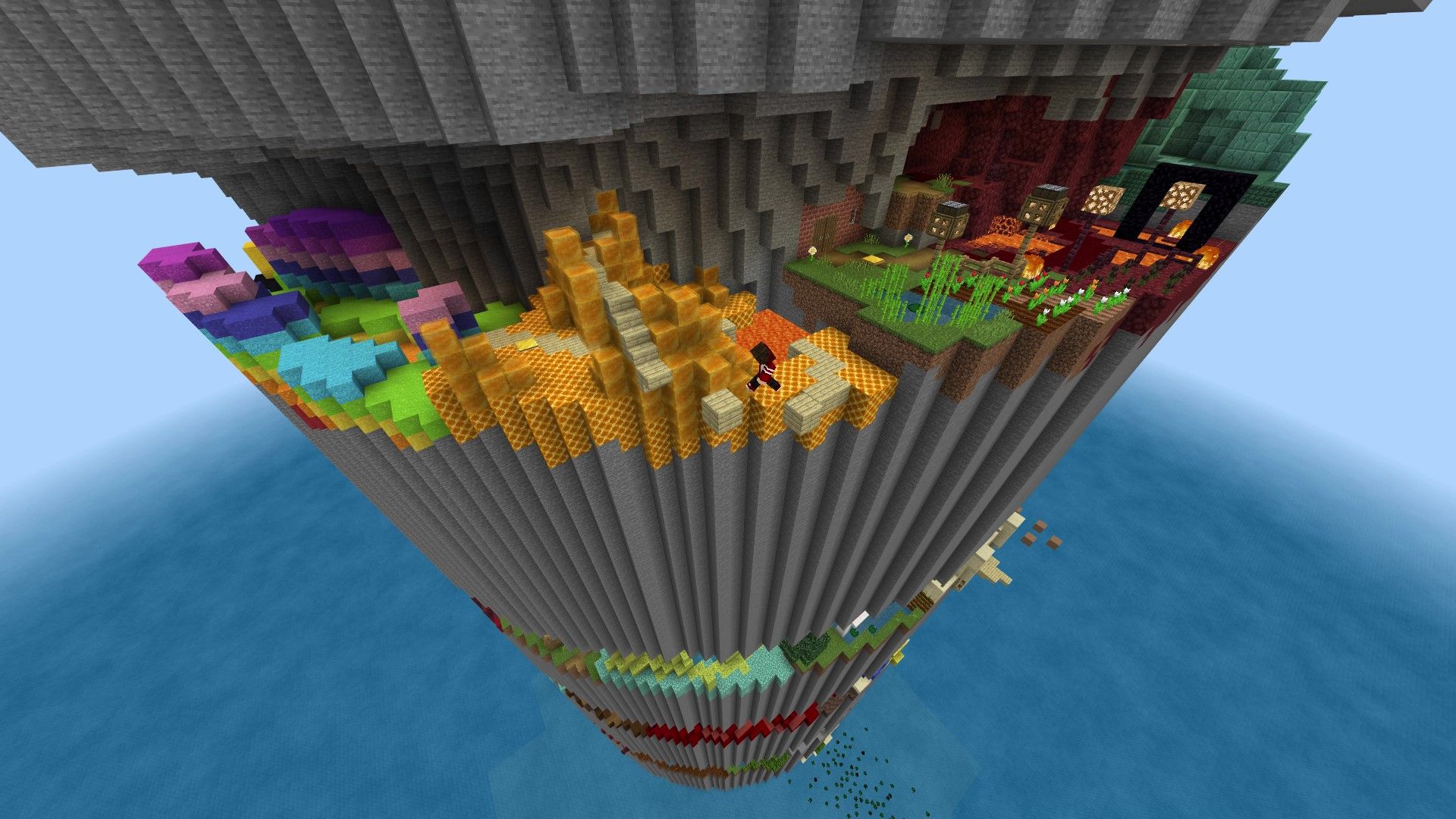 Super Pirate Battle Royale
The classic pirate ship versus pirate ship battle, with all the chaos that ensues! Made for 2 to 8 players, this map is absolutely incredible on servers of all sizes as a Minecraft PVP minigame map. Be sure to load a bunch of TNT into the propellant before adding the it in the front of each cannon! It can take some getting used to, but you'll be swashbuckling before you know it!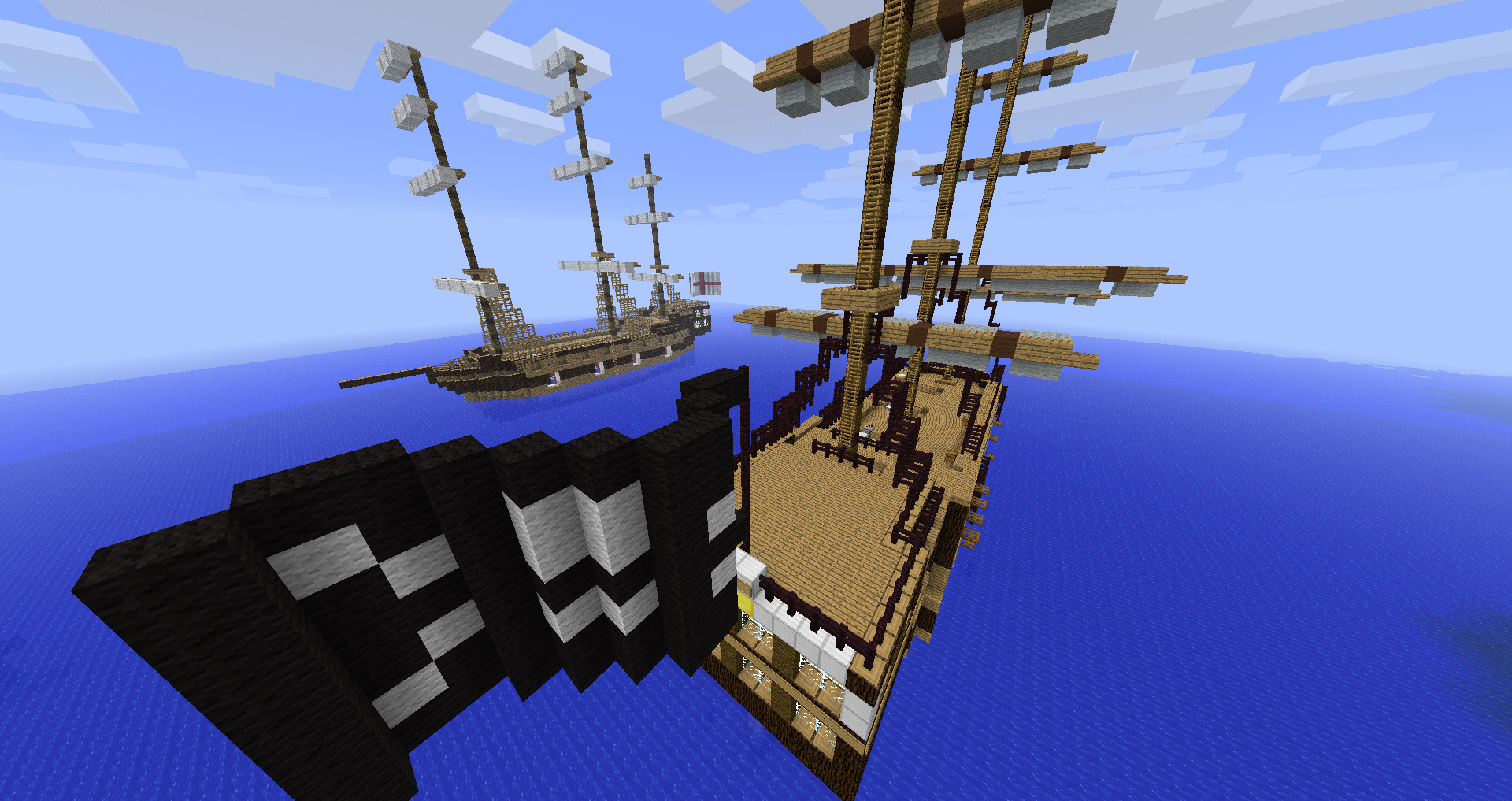 The Sunken Island
What first started as a simple Minecraft custom map has turned into a fully-fledged Minecraft adventure map using adventure mode, unique objectives, and a compelling story. Perfect for a brand new kind of adventure map to explore with friends and uncover its secrets. On top of digging deeper into the mystery of the island, make sure you remember you need to find living arrangements on this weird landscape.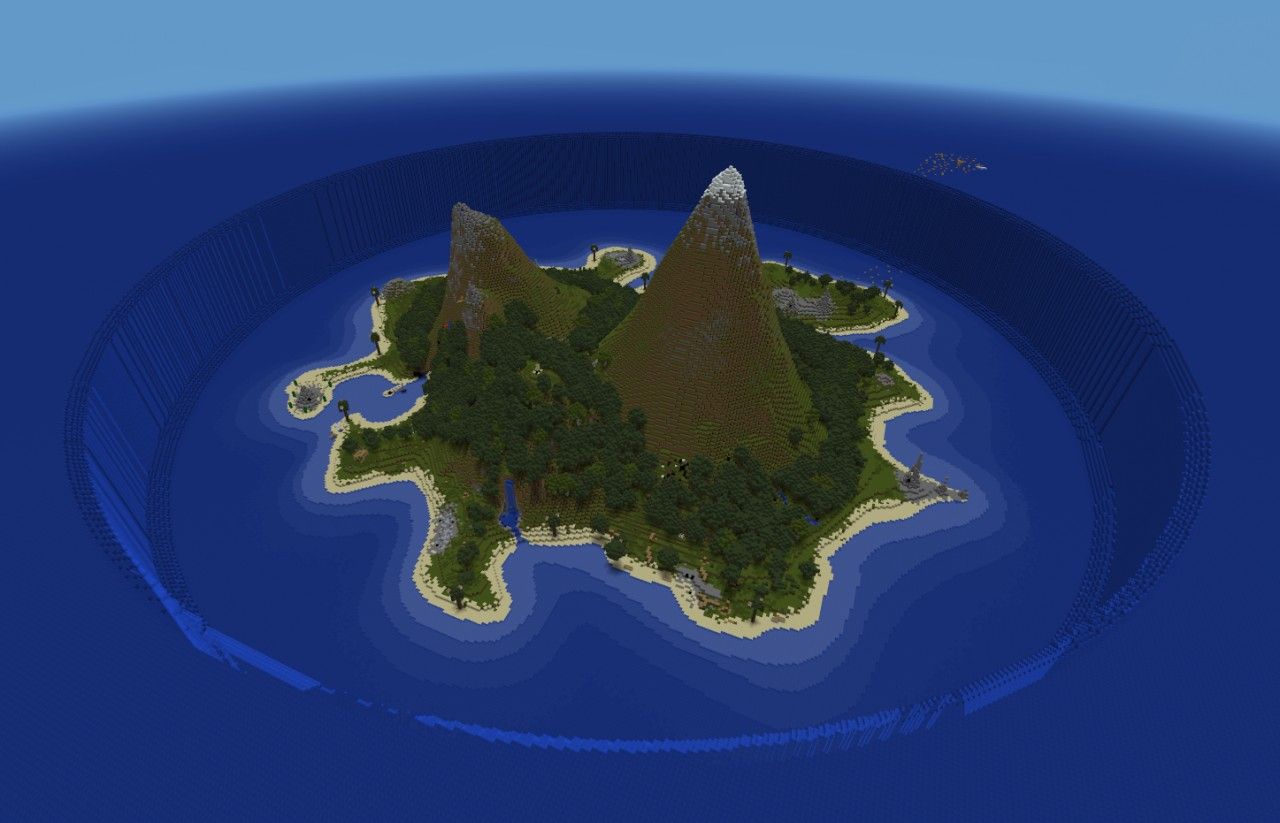 Cake Defense 2
One of the most impressive Minecraft custom maps of its time, Cake Defense! The original map has gone on to become one of the best Minecraft maps of all time, and this map is absolutely no different. Grab your friends, because you're going to need them to fight hordes of enemies and defend the cake! With up to 8 teammates able to play at once, invite as many friends as you can!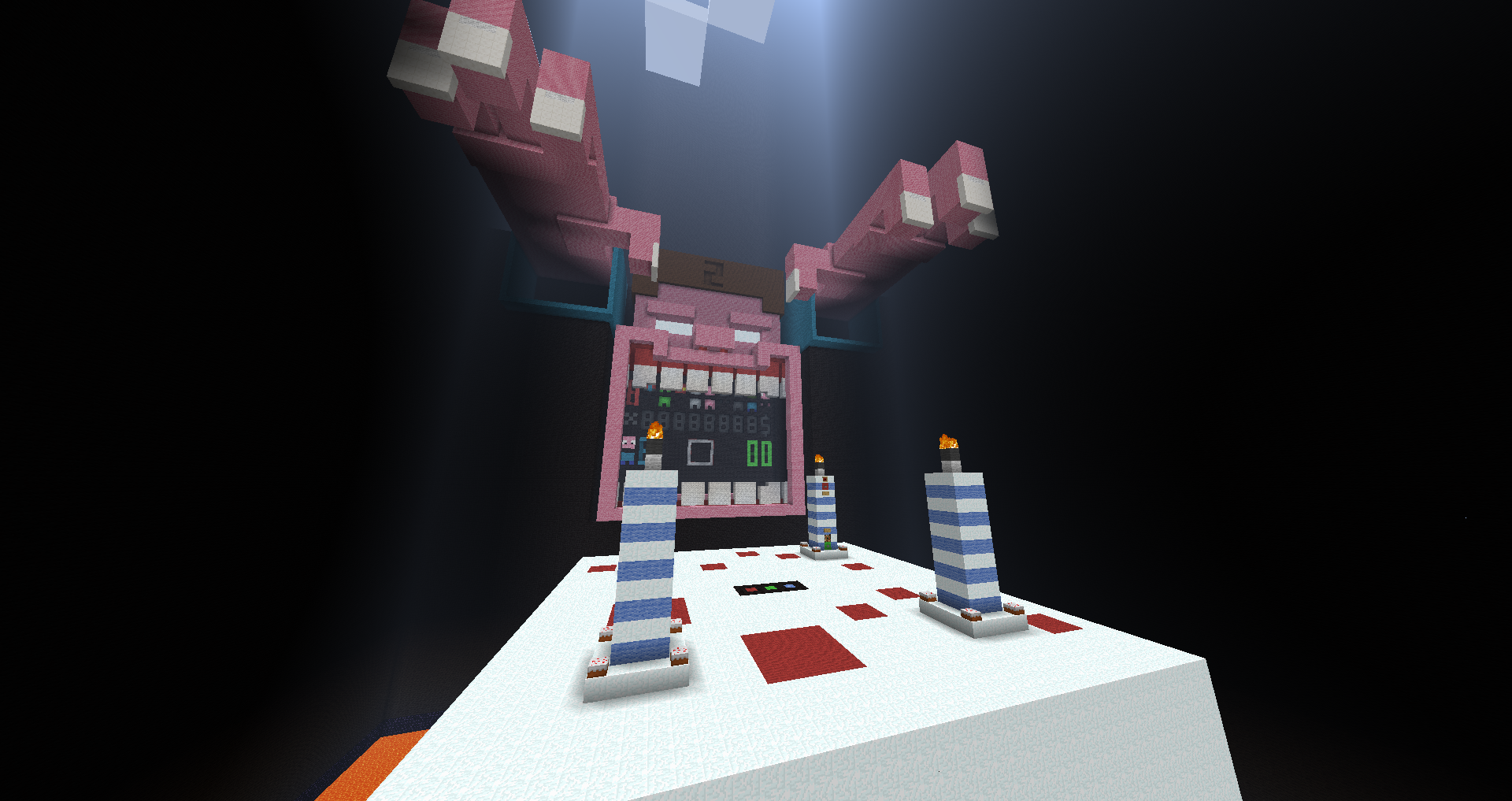 Witchcraft and Wizardry
Attend magic classes with your friends and learn spells to shape the future of your world! With iconic places to explore, this map can't be counted out amongst good Minecraft adventure maps! An absolute must-play if you're looking for multiplayer Minecraft adventure maps! The craziest part is that this map requires zero mods, and works on vanilla Minecraft 1.6.4.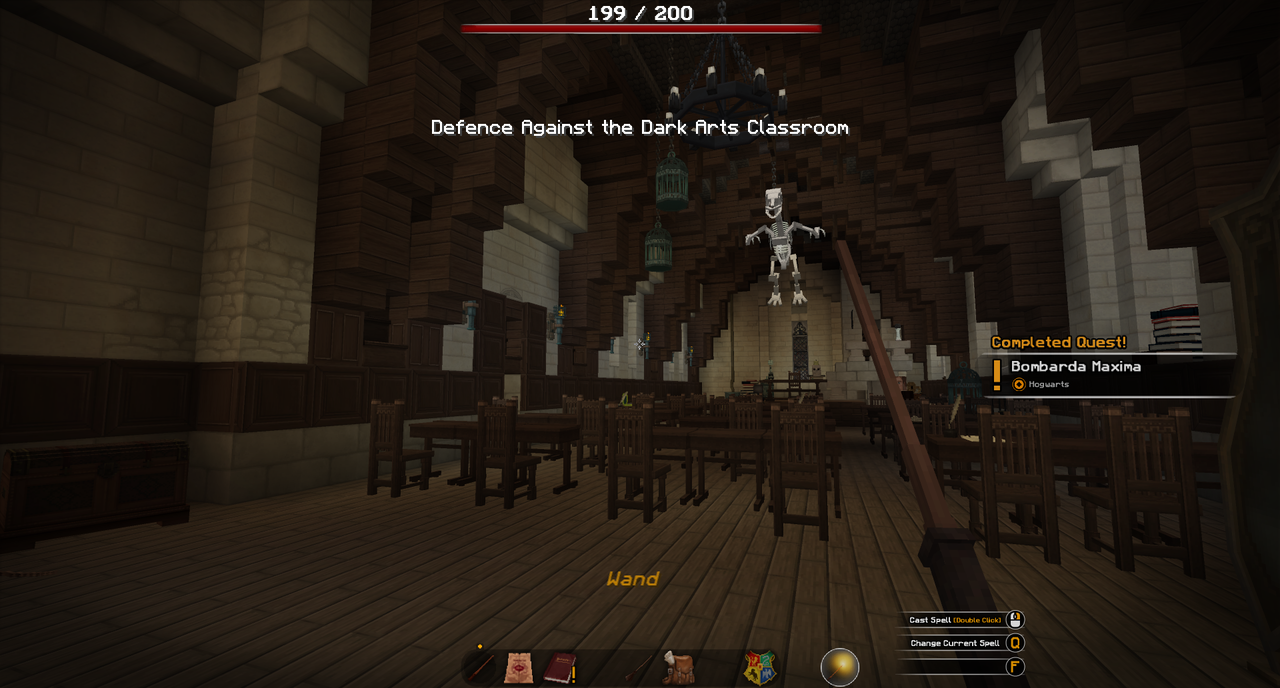 Security Breach
Inspired by the popular horror game, your group can explore the attractions, play minigames, and run from whatever is following you...? A great mixture of minigames and a Minecraft adventure map! This great map was even ported into the great selection of Minecraft Bedrock maps!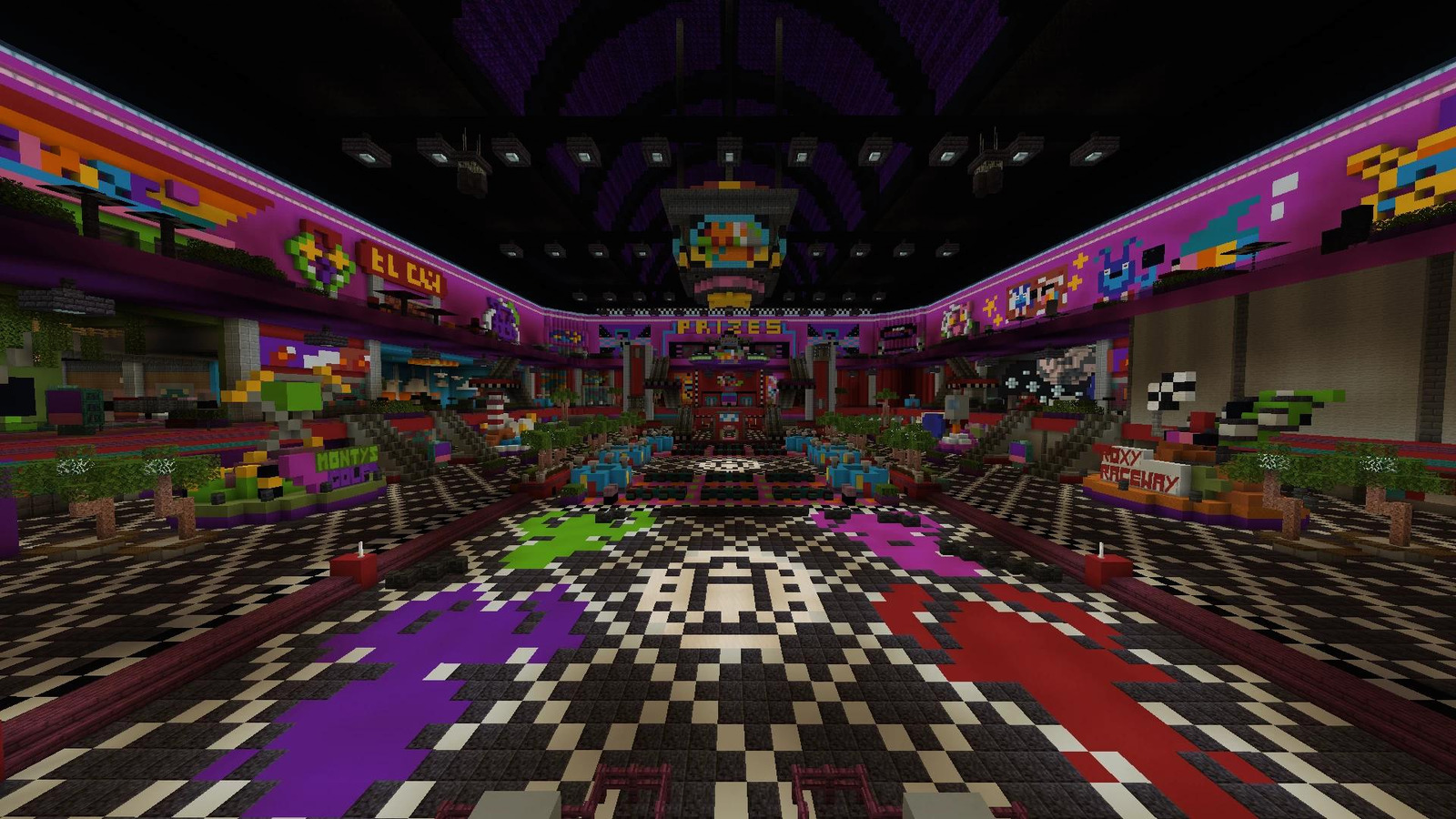 Survival Island
A well known classic in the history of Minecraft survival maps. Survival Island will take some creativity and a bit of exploration to turn your small island into a flourishing city. One of the most simple Minecraft custom maps, but an absolute blast to play and build from with friends. This one hides some hidden loot and secrets below the surface of the waves too!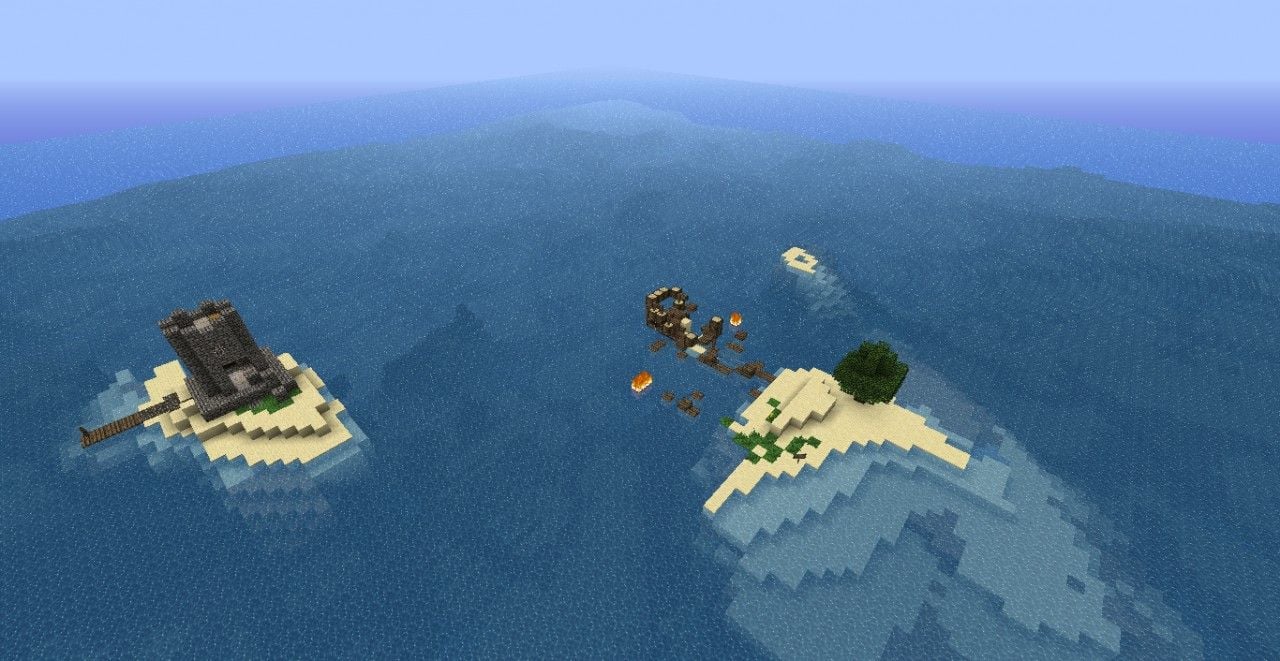 Zombie Siege
Similar to Cake Defense, Zombie Siege has you fighting back against hordes of the undead, in a mix of a Minecraft zombie apocalypse map and a minigame! Best played with friends, as you can always use a hand taking down the endless zombie swarm. Each wave increases in difficulty, making your auto-reloading TNT cannons very helpful!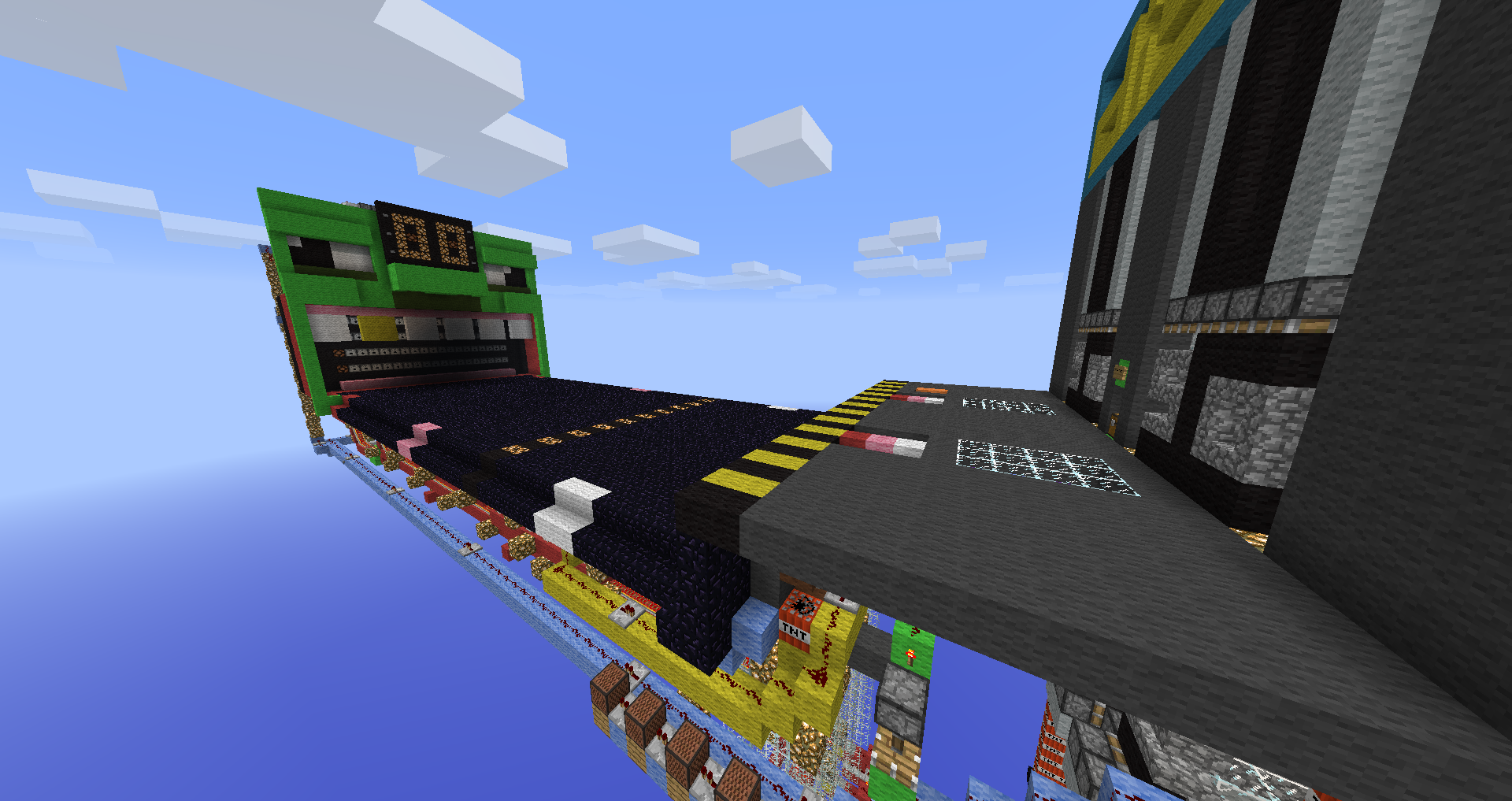 The Tourist
A trip around Paris and an adventure to enjoy with friends! With minigames sprawled around, and many secret areas to explore, you're going to need a strong server to run this map well! Fortunately, Shockbyte has got you covered! With an enticing story and such exciting sights to explore, this will be a full four hours of amazing gameplay in Paris!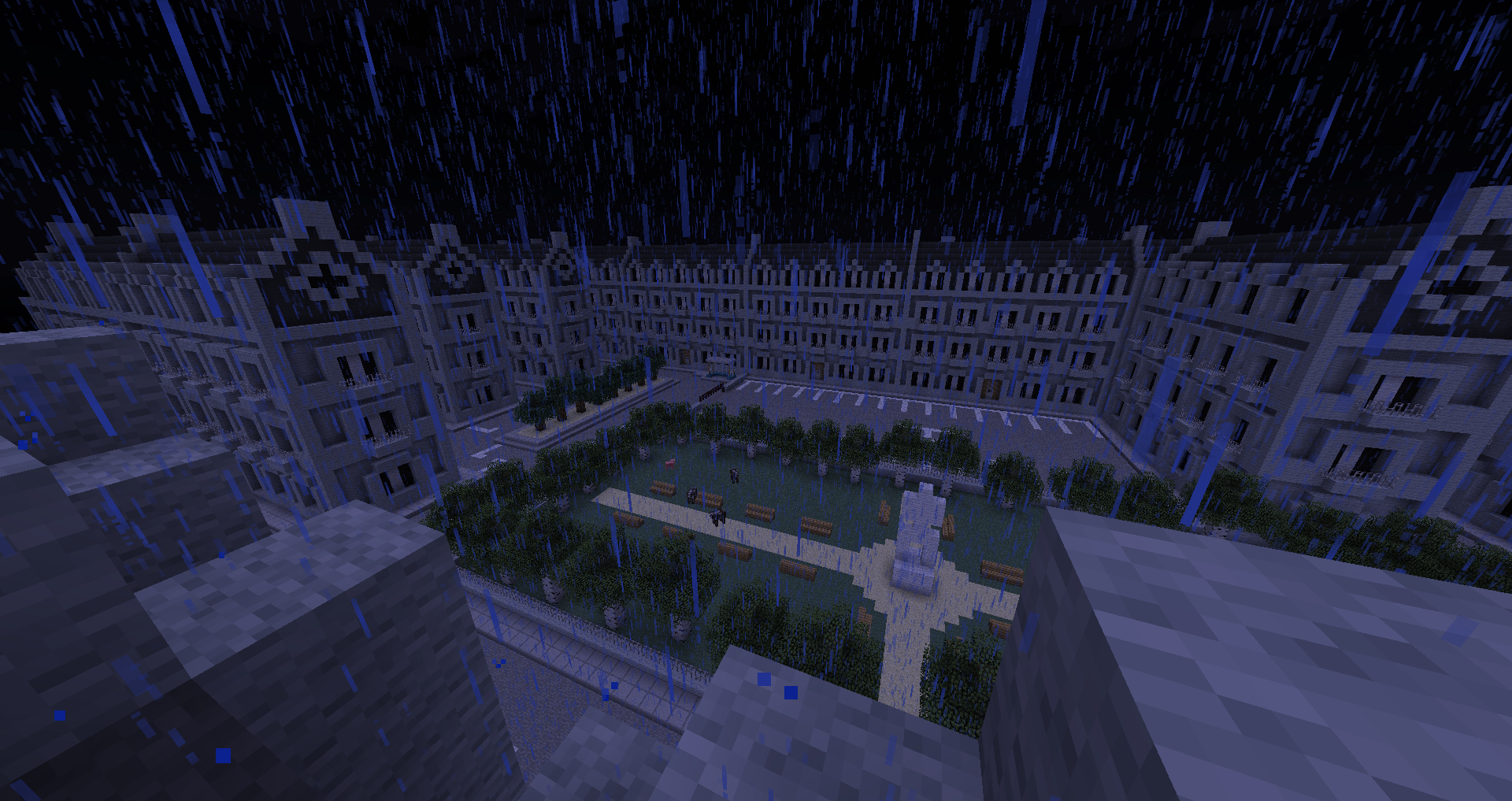 Dimension Jumper 2
A puzzle and parkour map, made to be played as a co-op experience! Grab your party, and explore each individual level, looking for clues and ways to progress! One of the best Minecraft puzzle maps to play with other people. Can you take advantage of your dimension jumping abilities to prevail over this map's challenges?
Missile Wars
You and your friends have to desperately try not to get blown up in one of the most chaotic Minecraft minigame maps! Send actual moving TNT missiles at the opposing team in an effort to defeat their players, or leave them with nowhere to stand! Completely ready in vanilla Minecraft, it gives a new meaning to Minecraft rpg maps! Don't forget you can ride the flying missiles yourself to disable them before they hit their target.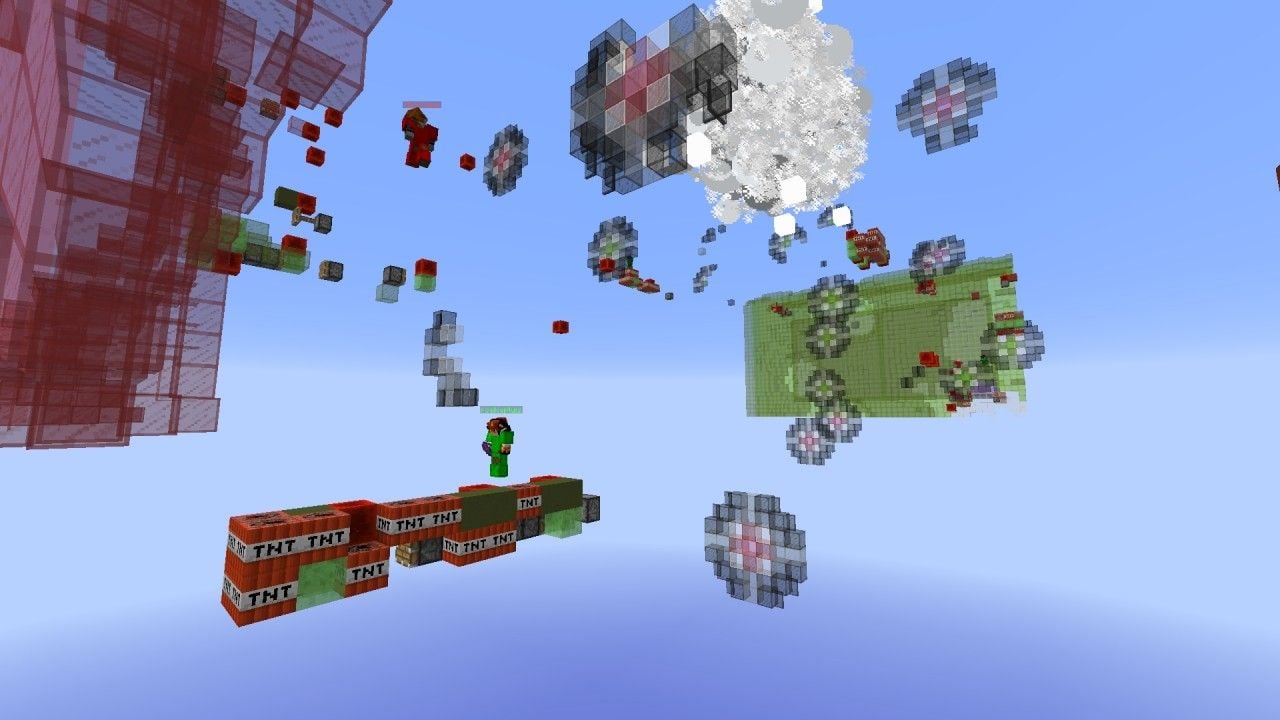 Herobrine's Return
A sequel to Herobrine's Mansion which we mentioned in our past blog post about the best Minecraft maps. Just like the original, this is a completely unparalleled Minecraft adventure map with scripted events, multiplayer support, boss fights, and requires absolutely no mods. The Hypixel creators have absolutely gone all out, again.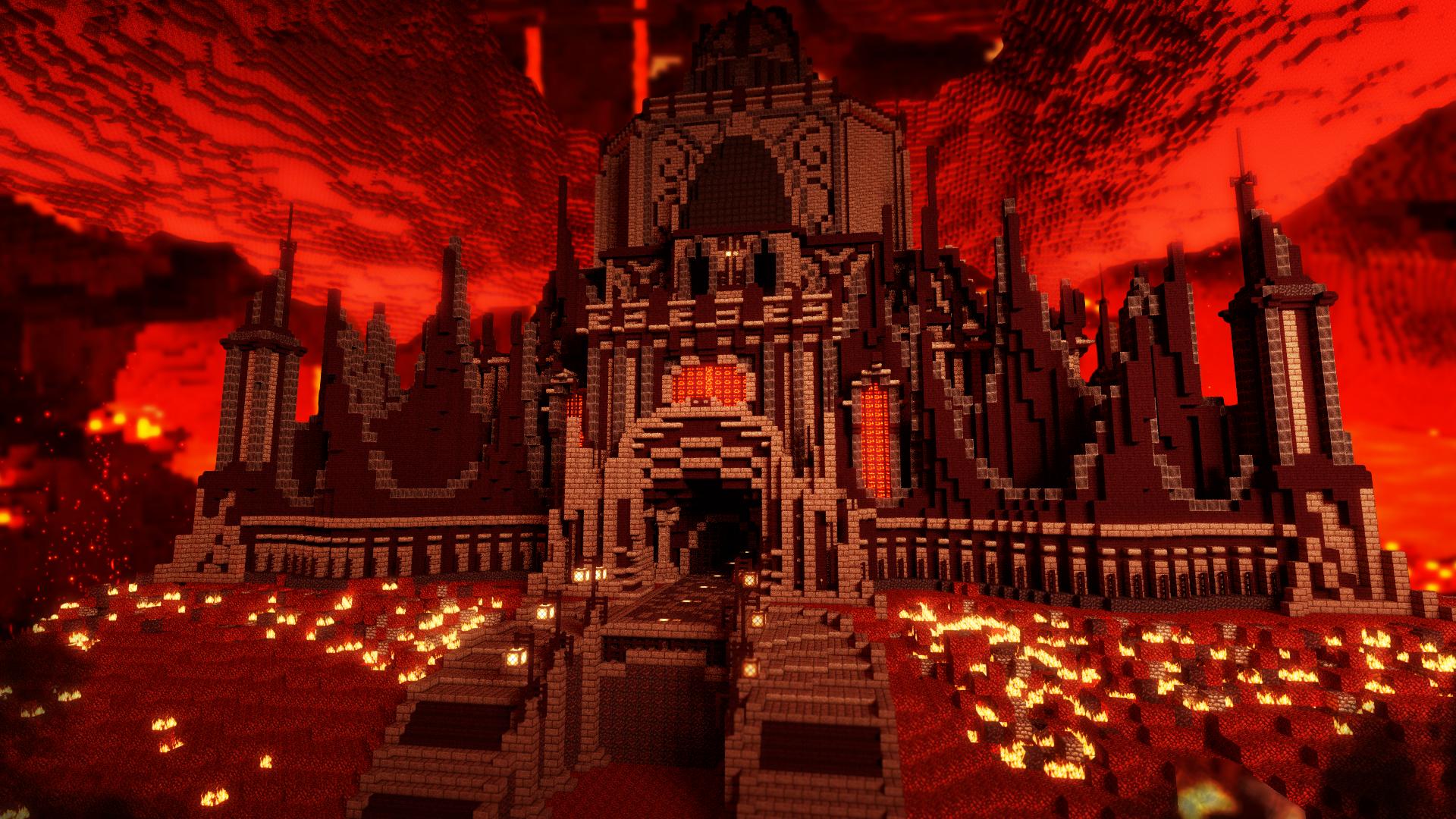 Dustbowl
If your Minecraft server has enough players or you can wrangle together enough friends, this map is an absolute blast. With all the chaos of Team Fortress brought into a Minecraft custom map, it will feel like playing TF2 for the first time again. A staple of Minecraft multiplayer maps. Don't forget you can count on Shockbyte for both a private Minecraft server, or a dedicated TF2 server.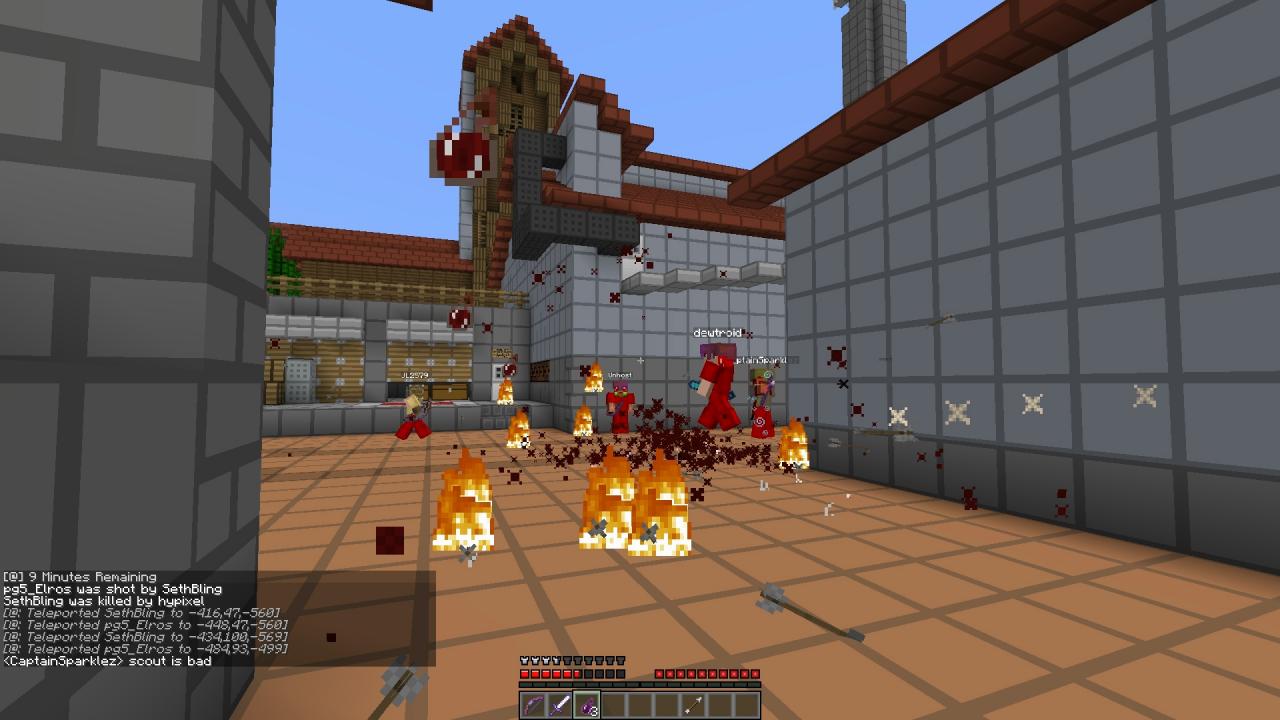 Bomberman
A spin on the nostalgic original PVP game, this Minecraft minigame map is suitable for servers of all sizes! The map brings the same chaos and fun of griefing each other with TNT to a whole new strategic level. With zombies as enemies, several levels, and a PVP mode, there are tons of options for your private Minecraft server on how to play this map!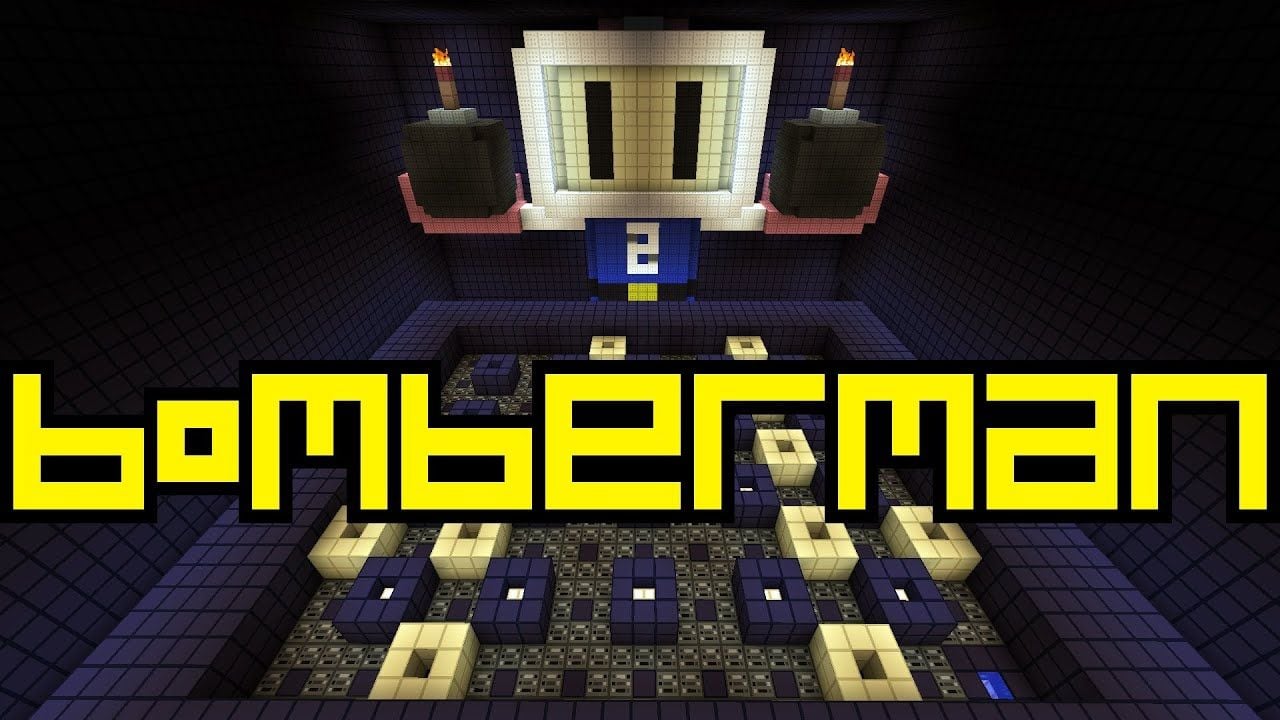 Zombie Apocalypse Combat Map
A Minecraft zombie apocalypse map focused on combat! Stay close to friends so you're not overwhelmed, and continue to push through the onslaught of zombies to get better gear, and progress the map. A very creative Minecraft custom map, made even better with its resource pack. Watch as the world crumbles around your party, and get all the upgrades you can!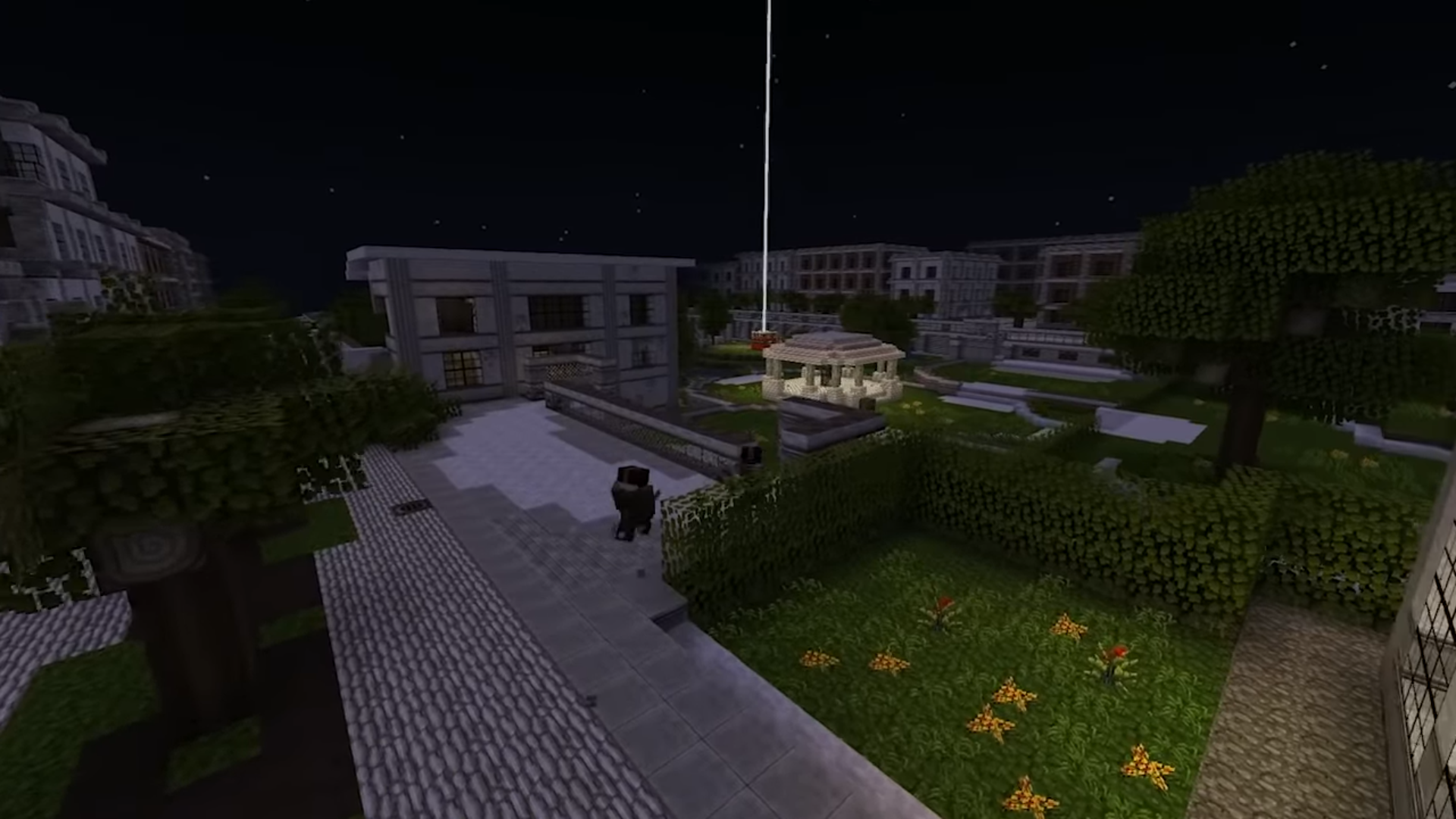 Escape the Island
Mixing puzzles and parkour, this custom map tries to continually surprise the players! Jumping from cacti into endless pits, looking for a way out of the glass dome, you can tackle these challenges on your own or with some smart friends! Be sure to follow the rules! Glass is quite fragile otherwise.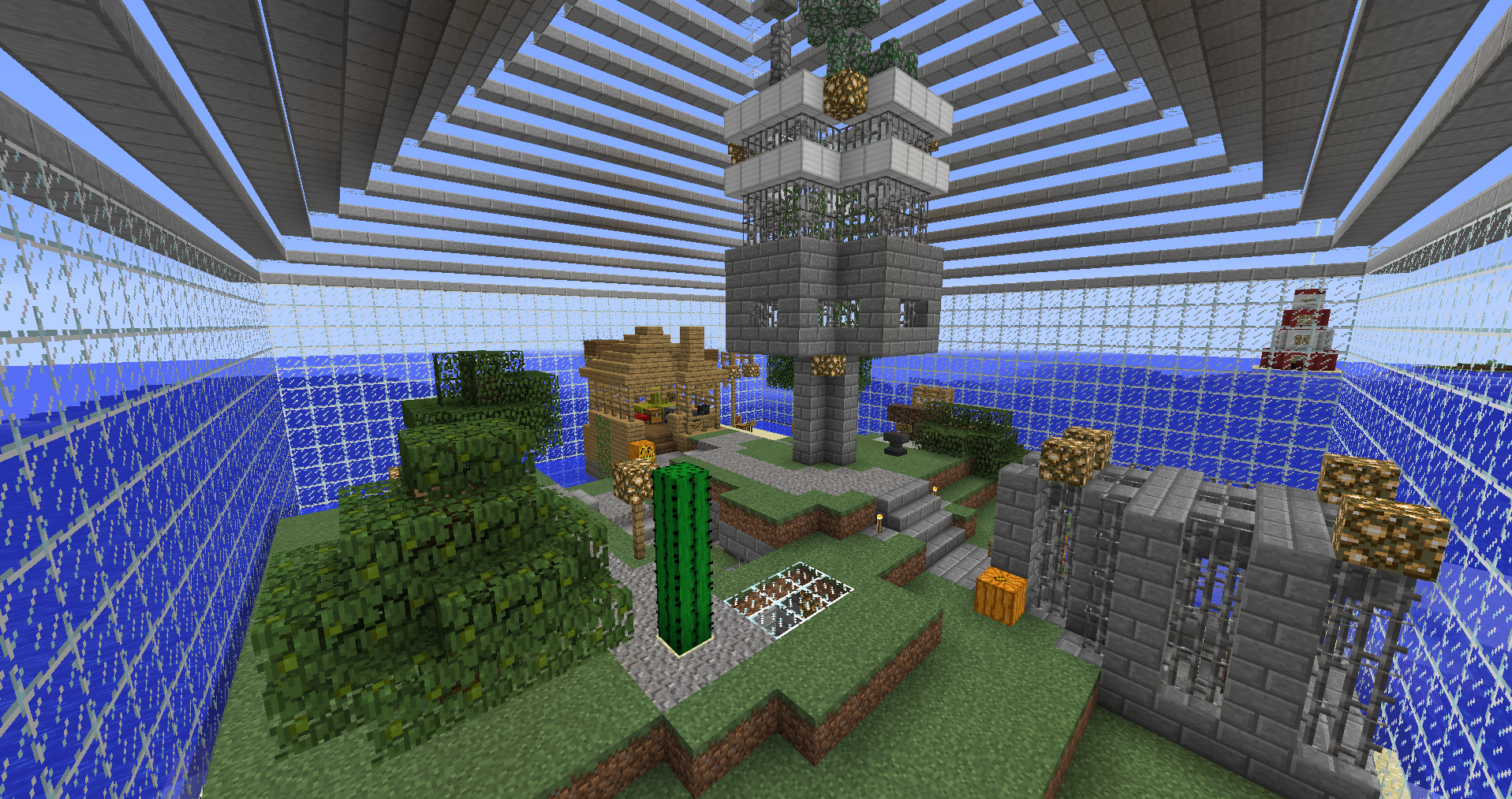 Falling Falling
One of the most creative Minecraft survival maps to date taking a completely unique spin on the Skyblock idea. This time, blocks continually fall from the sky, providing you with both resources and panic in your attempt to not get crushed. Remember, mobs can still spawn in most areas, making even the surface a dangerous place at night. An irreplaceable Minecraft multiplayer survival map.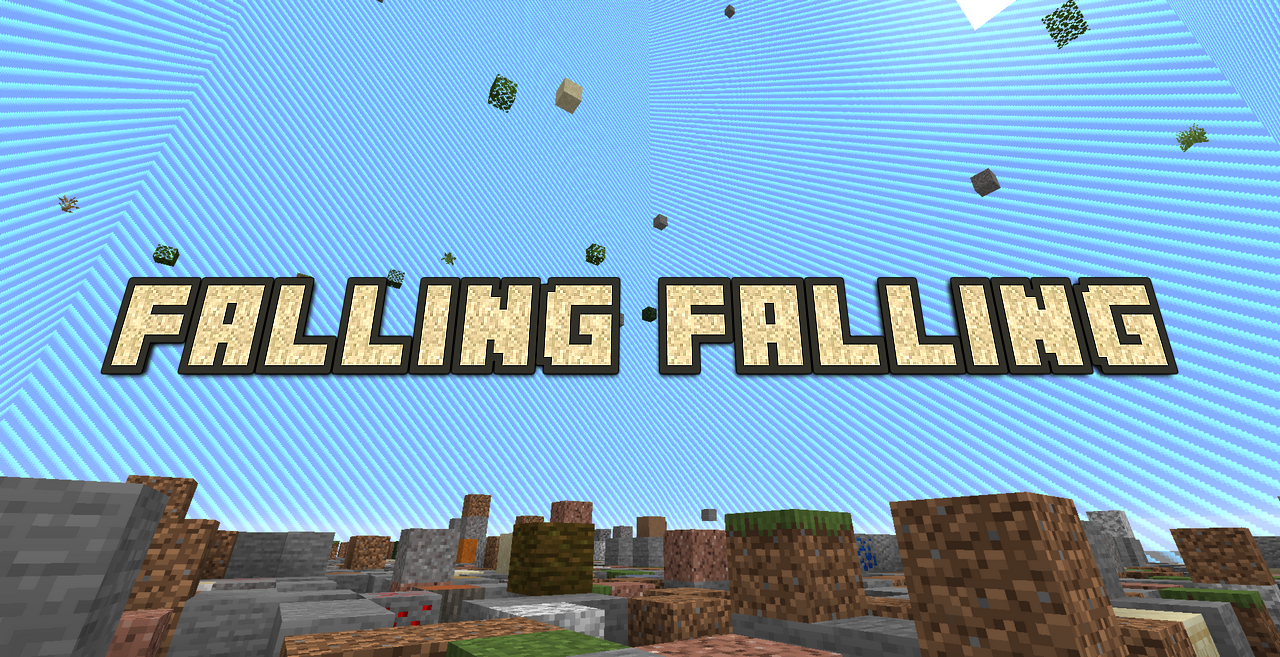 Elytra Fall
If fighting and exploring has got you exhausted, how about a nice flying map? Compete with your friends if you're still feeling competitive, and grab the wool at the end of each flying area to complete the map! Instead of falling straight down like in The Dropper, the addition of Elytras to Minecraft lets you fly instead!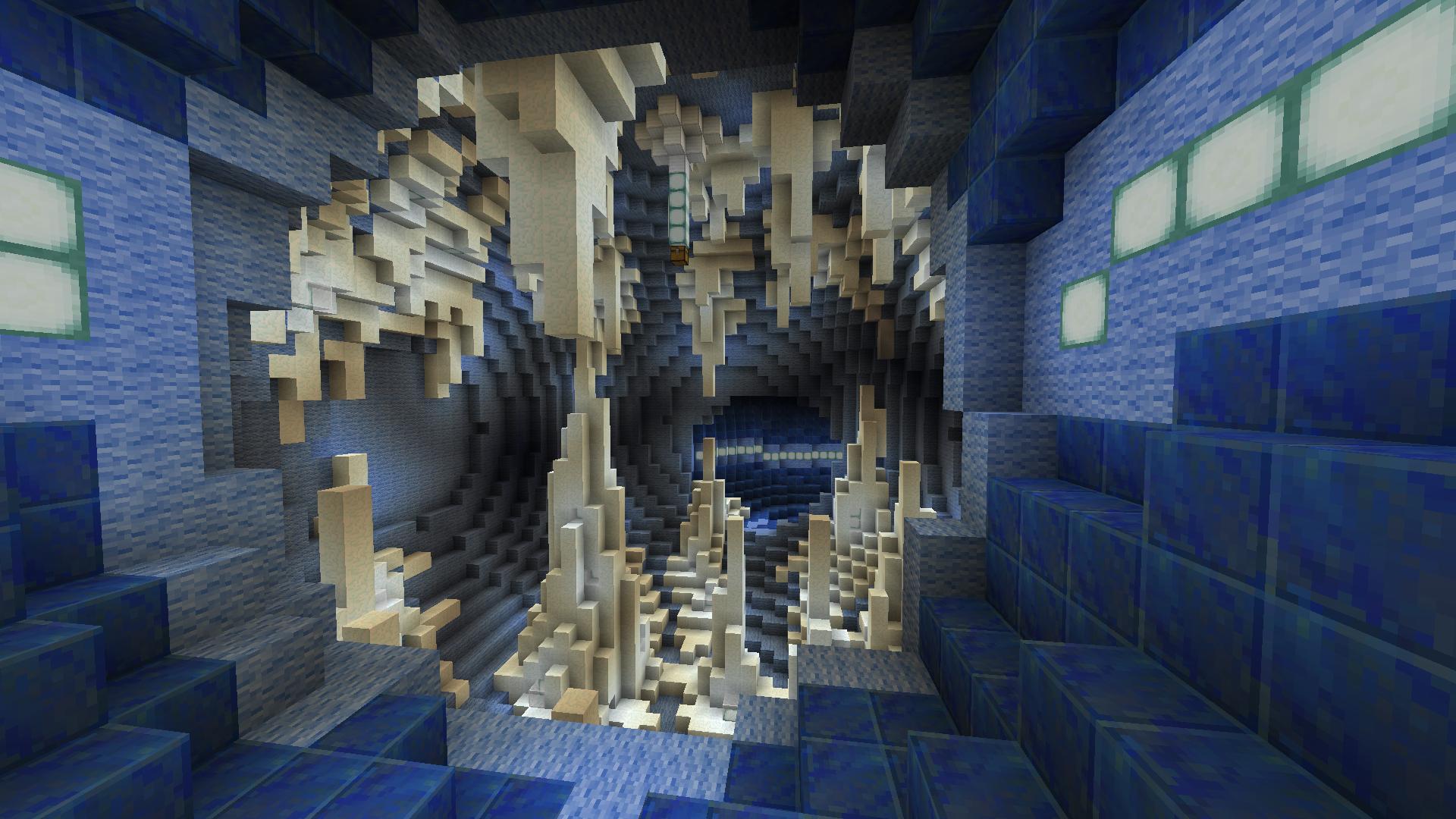 Minecraft Tower Defense
If you like tower defense games, this map will be right up your alley. Playing with friends turns this into a great co-op experience. With several levels to progress, it's plenty of fun as a strategic Minecraft puzzle map. There are several types of towers, and infinite possibilities of how to play. Try out every strategy!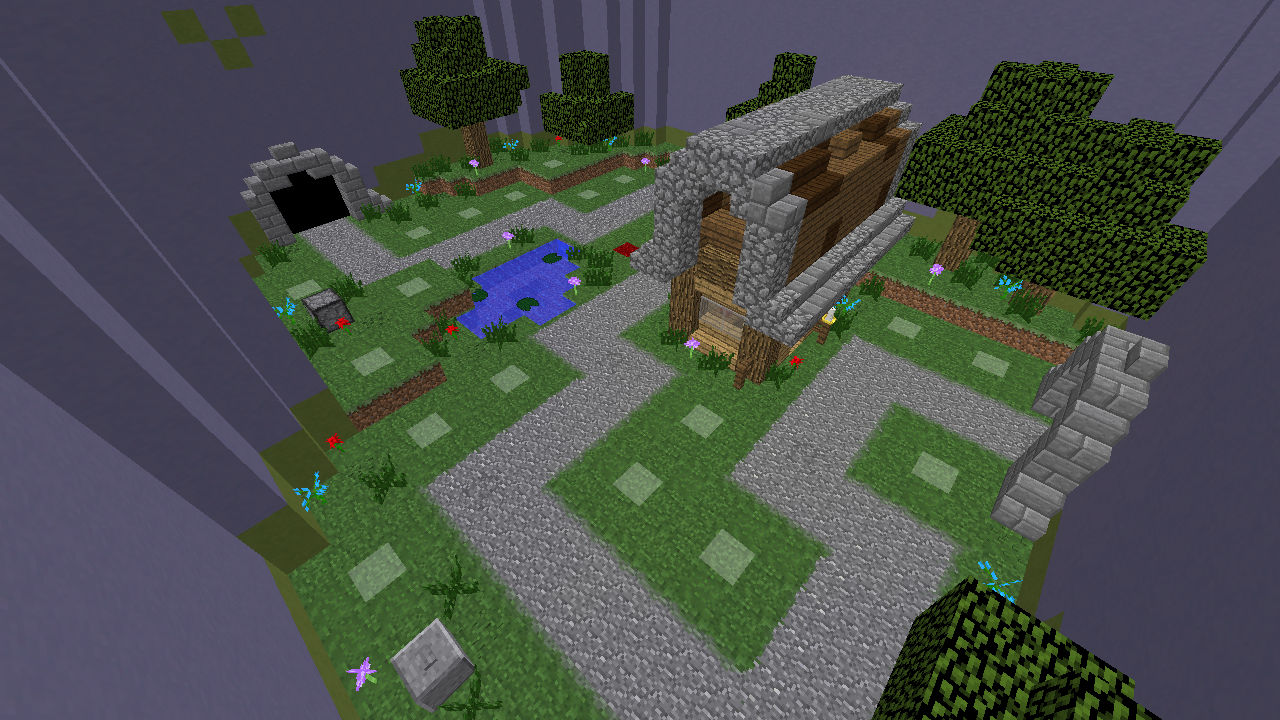 Honey Jump
Parkour has always had its special tricks with ladders and slabs, but what about honey blocks? With the addition of honey blocks (and now slush blocks) parkour has many more tricks up its sleeve. Tackle this wonderfully Halloween themed map, any time of the year! Supports any number of players, with a script checkpoint system, and 15 different stages.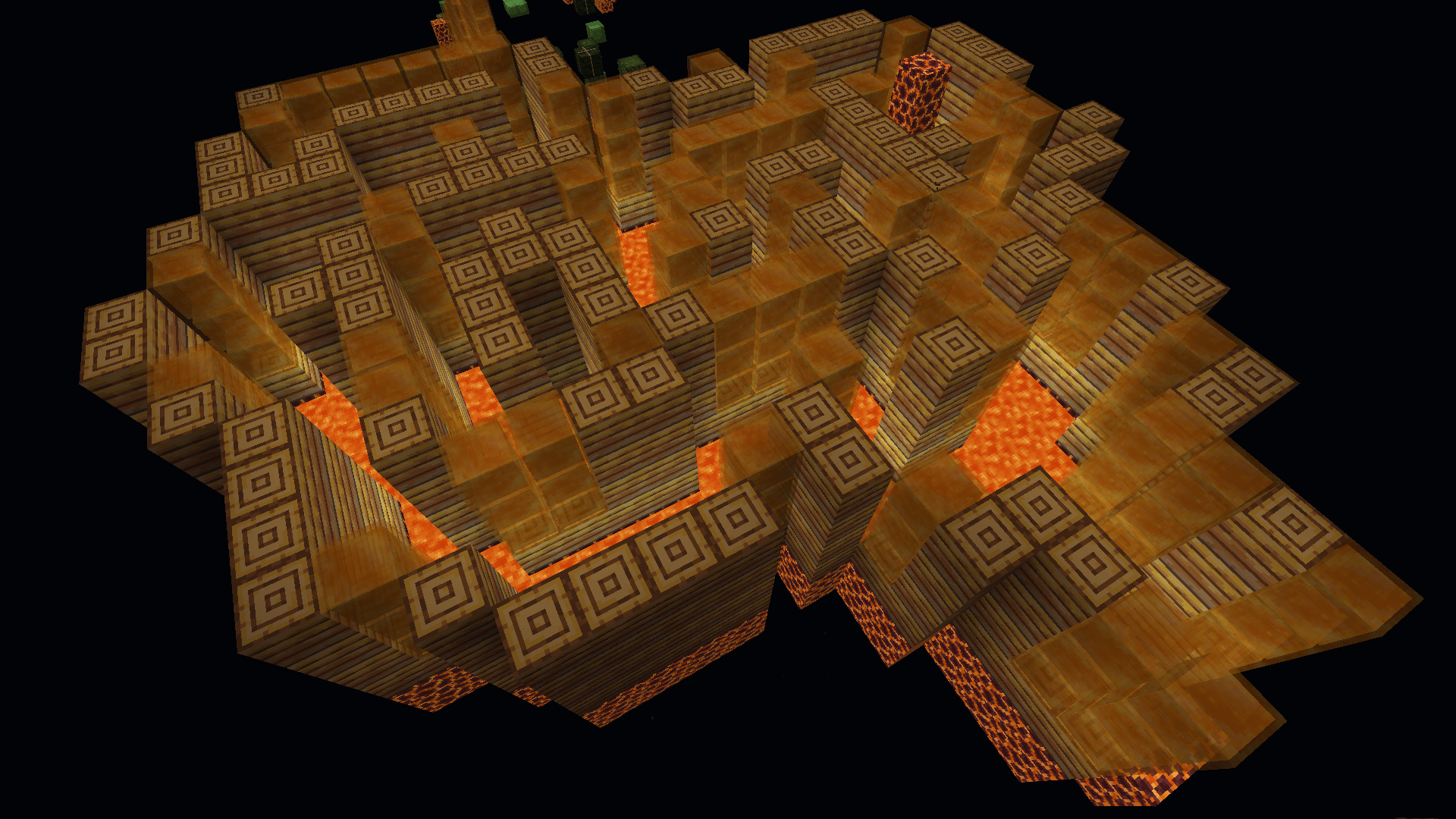 Looking for more Multiplayer Minecraft Ideas?
About Shockbyte
Shockbyte is a game server host for Minecraft, TF2, Gmod, and more.
Do you want to start your own Minecraft server? Click here to view our Minecraft server hosting plans.