A lot of fans of vanilla Minecraft may not want to play modded Minecraft but want something festive on their server for the season. Choosing a good seed for your multiplayer Minecraft server is way more important than most people would even think as well. An interesting seed can change a regular Minecraft playthrough into a completely brand new experience.
Whether you are looking for a unique SMP seed or a premade map, Shockbyte has you covered! There are plenty of incredible seeds ready for every kind of playthrough such as survival islands, in vanilla Minecraft! If you want a man-made map full of exploration and quests, checkout our Best Multiplayer Minecraft Adventure Maps blog post!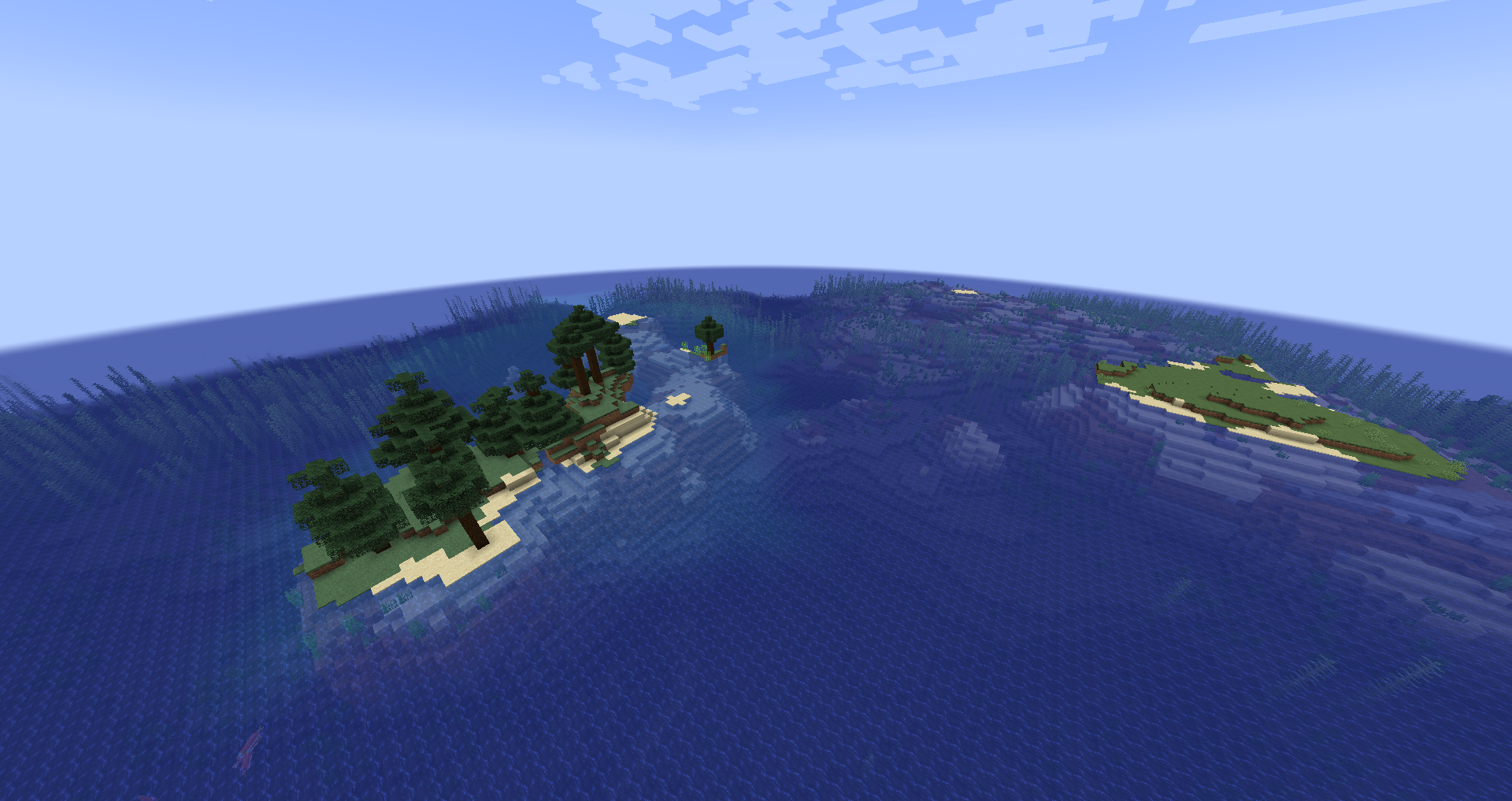 Minecraft Survival Island
The first thought that comes to mind, is what is so winter about a survival island? Nothing yet, but with all the trees available it is quite easy to craft a boat and set off to sea. Travel North-East for about two minutes to find a stone-shores and beach. Travel up the slope and you'll find yourself smack dab in a winter wonderland village!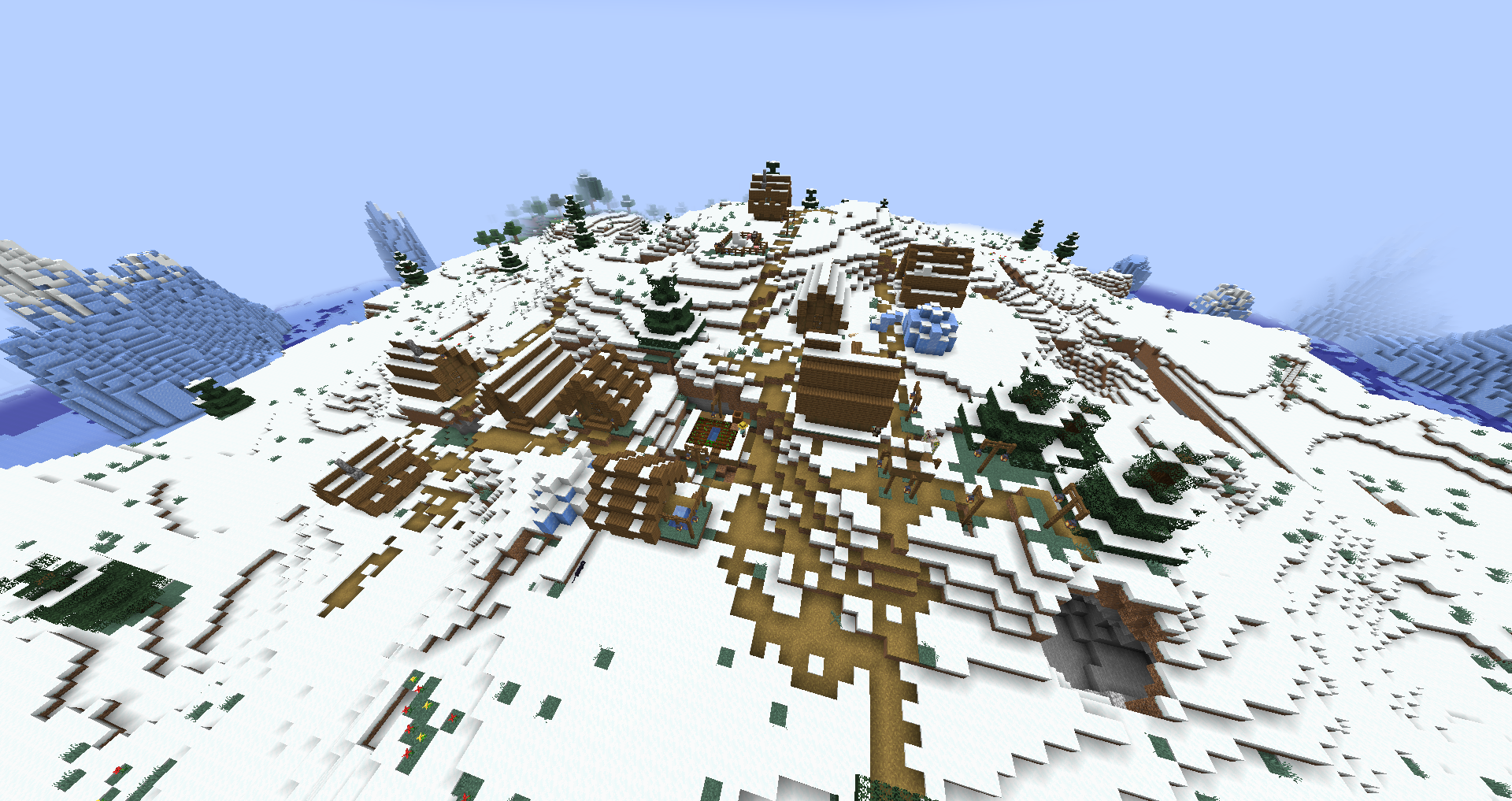 Originally this seed does not have any miraculous creations directly as spawn, but after a short hop skip and a jump, you'll find one of the most stunning, naturally generated areas in Minecraft. Head to the coordinates (167, 102, 781), scale the mountainside, and look upon the site of your brand new secluded home. The sun shines beautifully into this unique crevice of the mountain.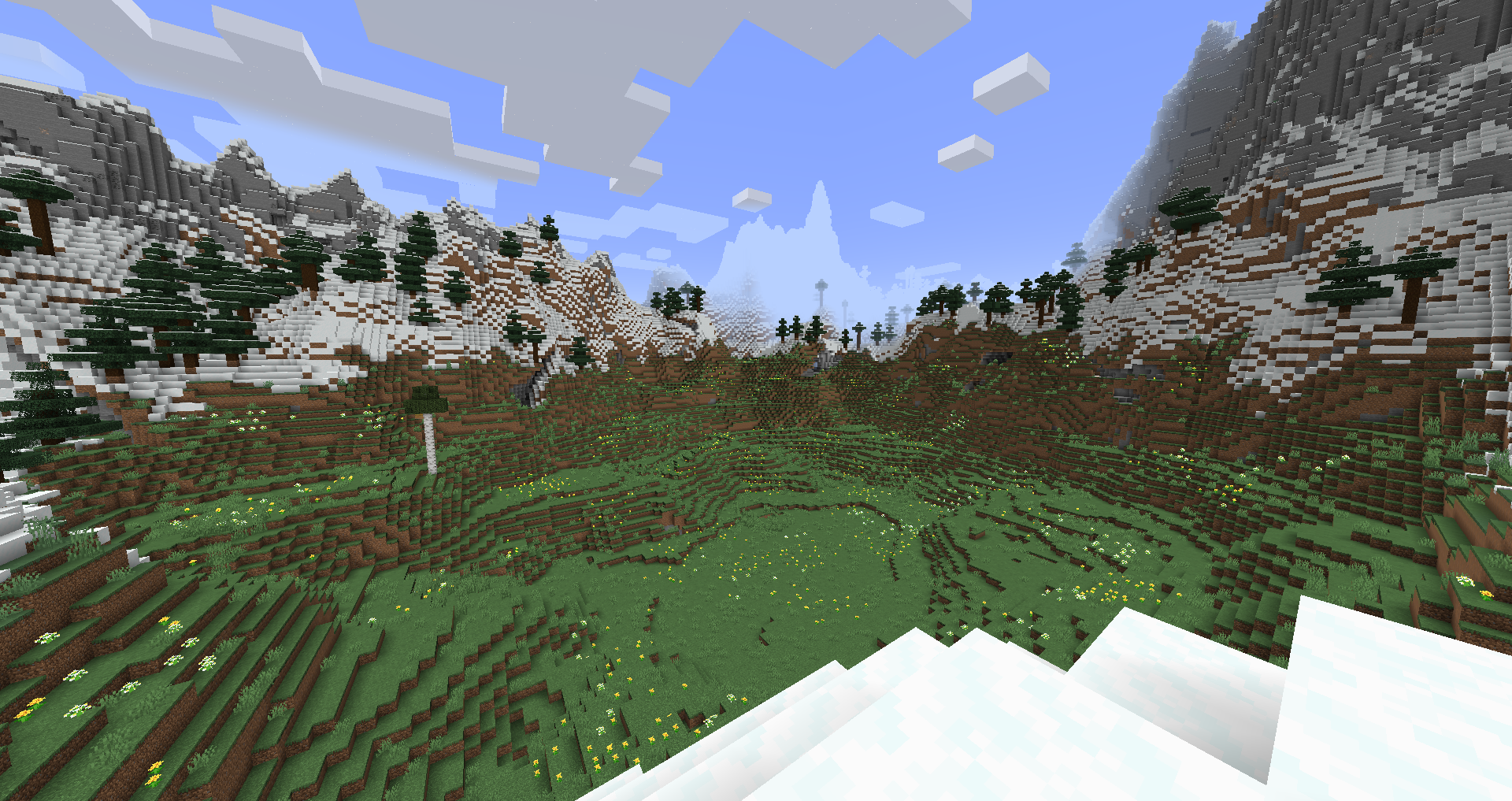 Winter Wonderland Getaway
If the last seed was too far a travel, we've got one better! This seed spawns you almost directly next to the snowy mountains creating a perfectly secluded forest biome in the center. This biome features a ravine, naturally flowing water, and animals, ready to move in with you! Head directly down to find a skeleton dungeon and a stronghold waiting for your convenience. Travel over to the coordinates (255, -5, 683) for all the building space for any festive fracas.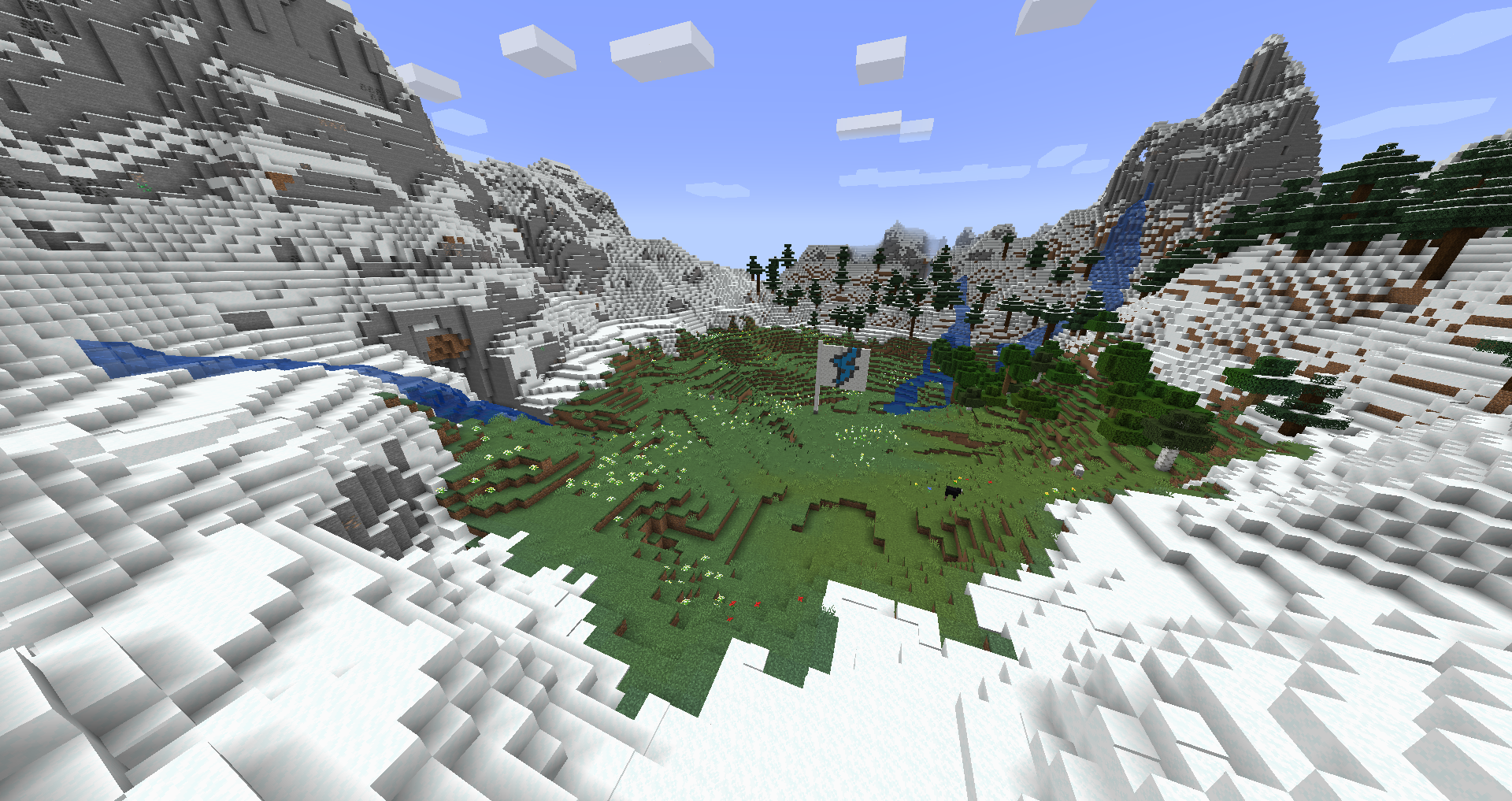 The Christmas Caverns
The Christmas Caverns start with a spawn in the forest beside a snowy mountain biome. As you approach you will see some of the largest snowy peaks in Minecraft, with goats absolutely loving it. Looking down is the most spectacular cave system; an absolutely stunning display of Minecraft's Cave and Cliffs update. The further you descend into the cave you will find one of the largest Ancient Cities possible. Make sure to watch your step!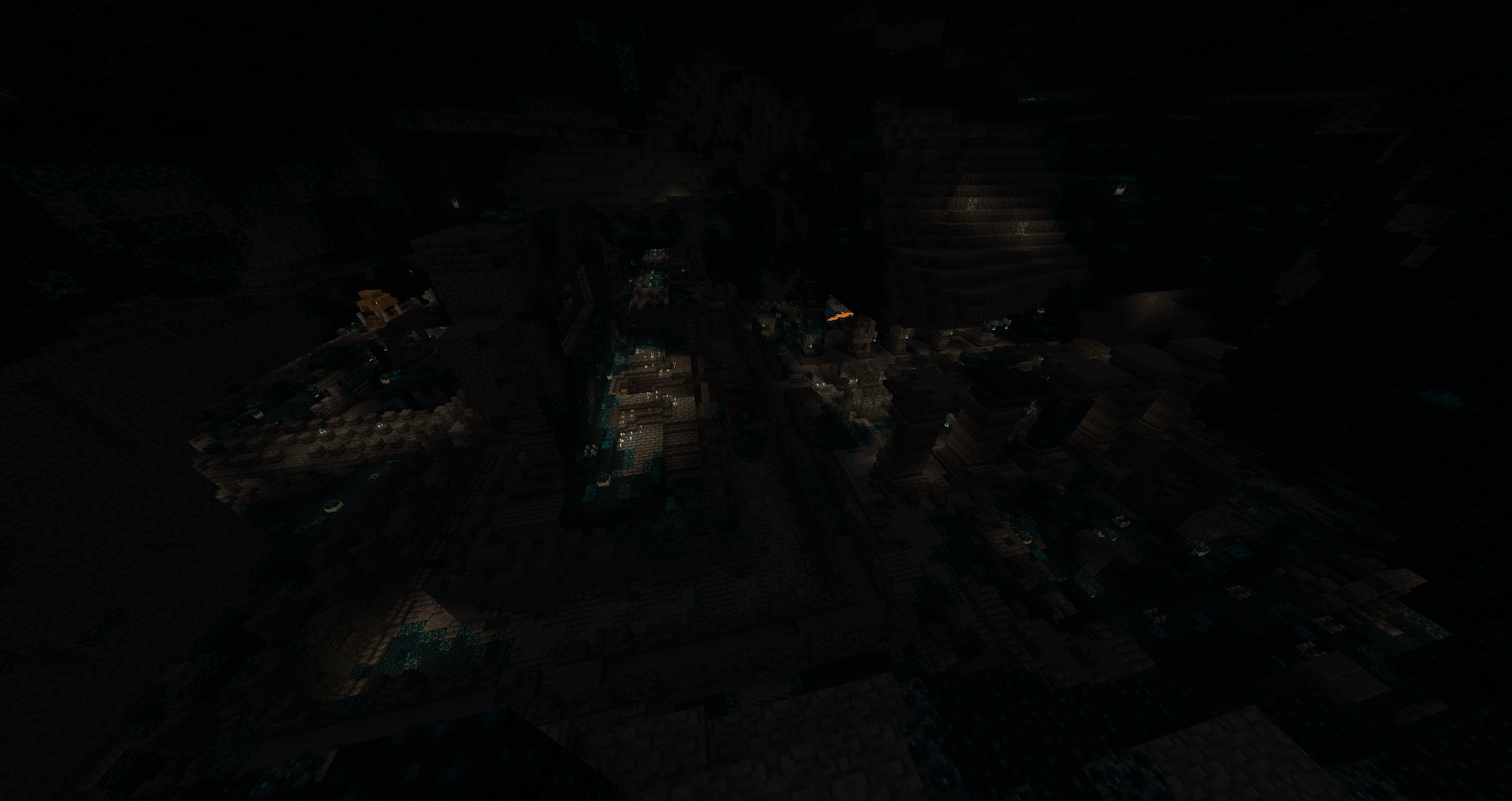 Snowed-over Secret House
Directly next to spawn is a snowy mountaintop perched just over a forest biome giving the perfect combination of wood options and aesthetics. With a nearby surface lava pool, natural water sources, and ravine on the other side of the mountain, you could easily live your entire Minecraft playthrough in these two biomes. The hole in the center is perfect for an underground bunker!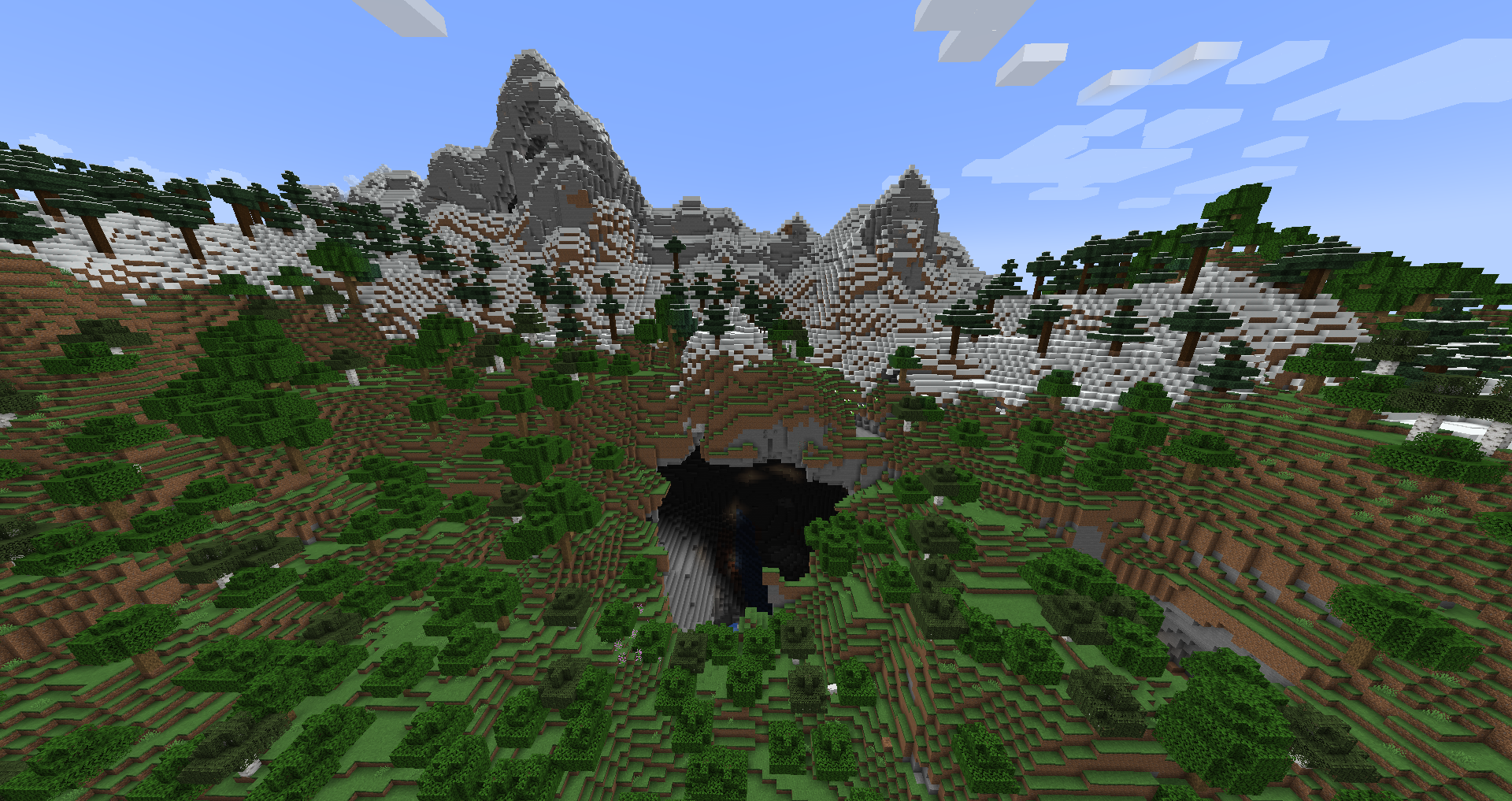 Snowy Spires
This seed is a simple one, spawning you on the border between a taiga biome and ice spikes. Toggle the rain on the server for a beautiful snowy scene and really get into the holiday mood! There aren't any structures directly nearby, but you'll definitely stumble into several igloos around the spawn!
Snowy Hilltop Quick Start
This unique seed spawns you directly next to a small winter biome on the border of a vast plains and forest. Perfectly capturing your winter vibes while you still have access to all the materials of the forest, this spot is the ideal place to be when it's raining. Take a trip into the nearby massive crater to find a small Deep Dark Biome, chock full of diamonds. If you can't find them, checkout the X-ray ultimate resource pack in our Best Minecraft Texture Packs blog post.
Minecraft Mount Everest Seed
It looks like a small climb is in order before you can begin base building! Make sure to stock up on wood so you won't have to make the long trek down anytime soon too. This seed places you at the very base of one of the biggest mountains Minecraft has ever seen, soaring higher than the clouds. Above the clouds you can look down onto the world around you, and into the nearby cave full of emeralds.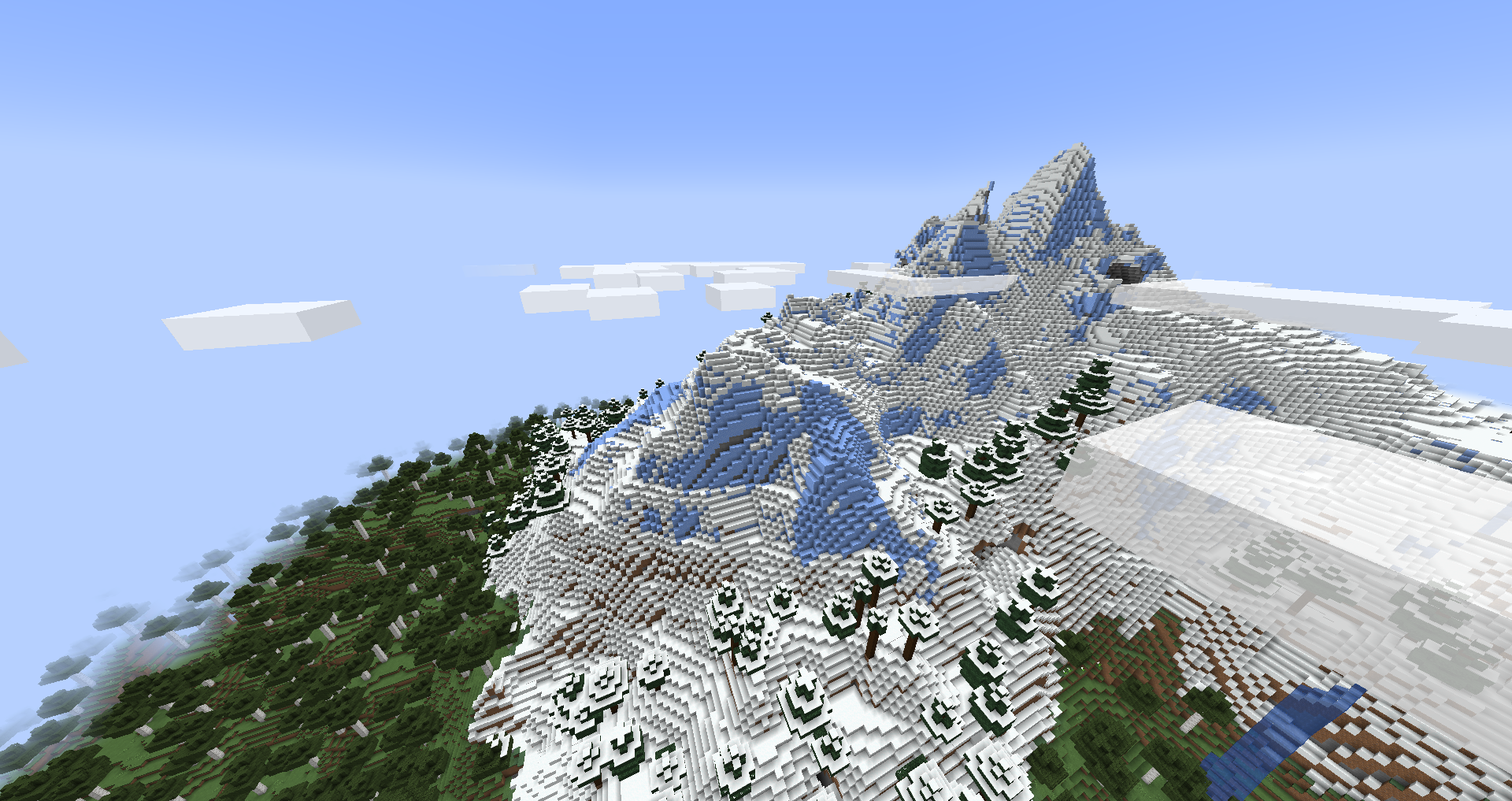 Snow Cave Spawn Challenge
Picture this: you spawn beside already exposed Iron and Redstone ore. A small walk reveals diamonds and very few mobs in the area. Sounds good right? Here's the catch; you need wood to create tools and you're about 100 blocks deep into a snow biome cavern. Time to either start climbing, or thinking creatively!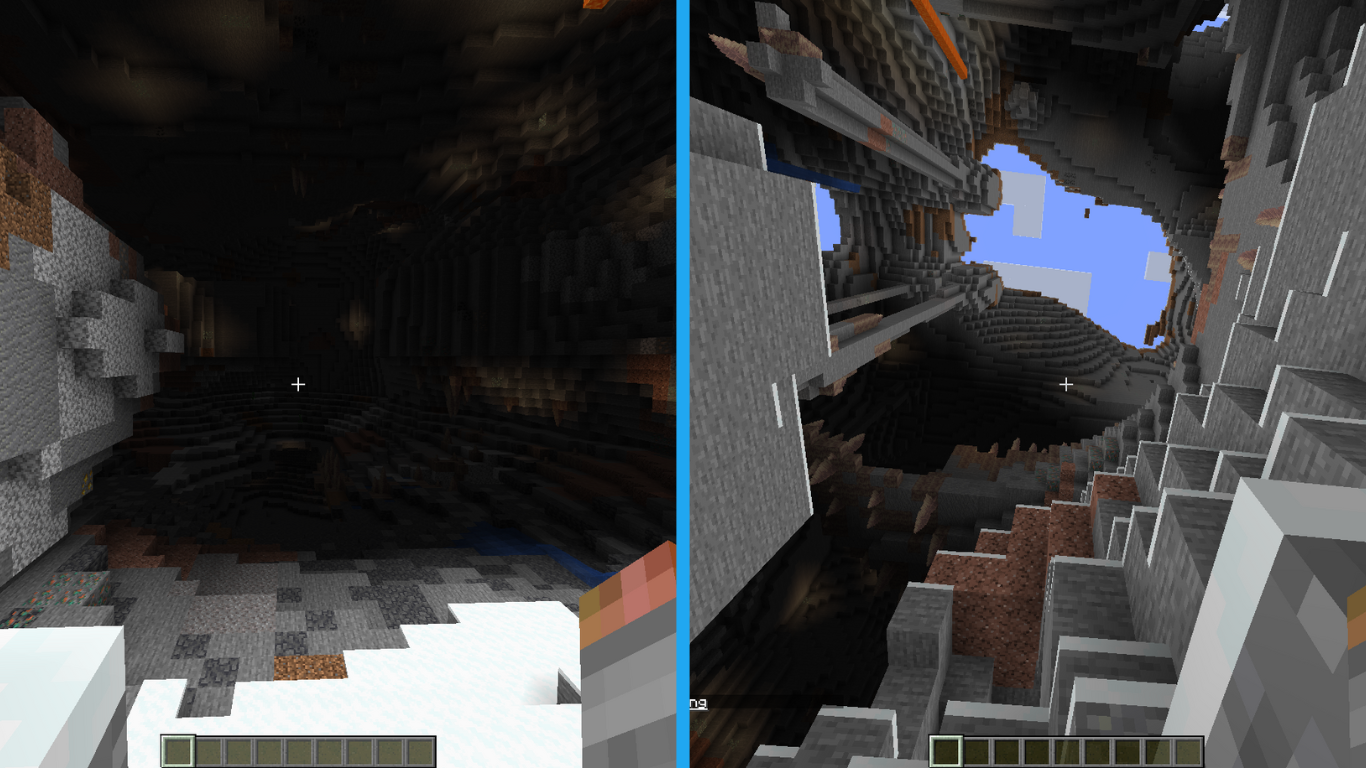 Ice Ocean Challenge
Speaking of challenges, here is another unique seed providing a little winter whimsey to your everyday Minecraft server. Spawning next to a small snowy island in the dead center of a massive ice spikes ocean, you'll find only 3 measly trees at your disposal. Be very careful what you spend your wood on and maybe build yourself an igloo? Your options of building materials will be limited, but Shockbyte believes in you!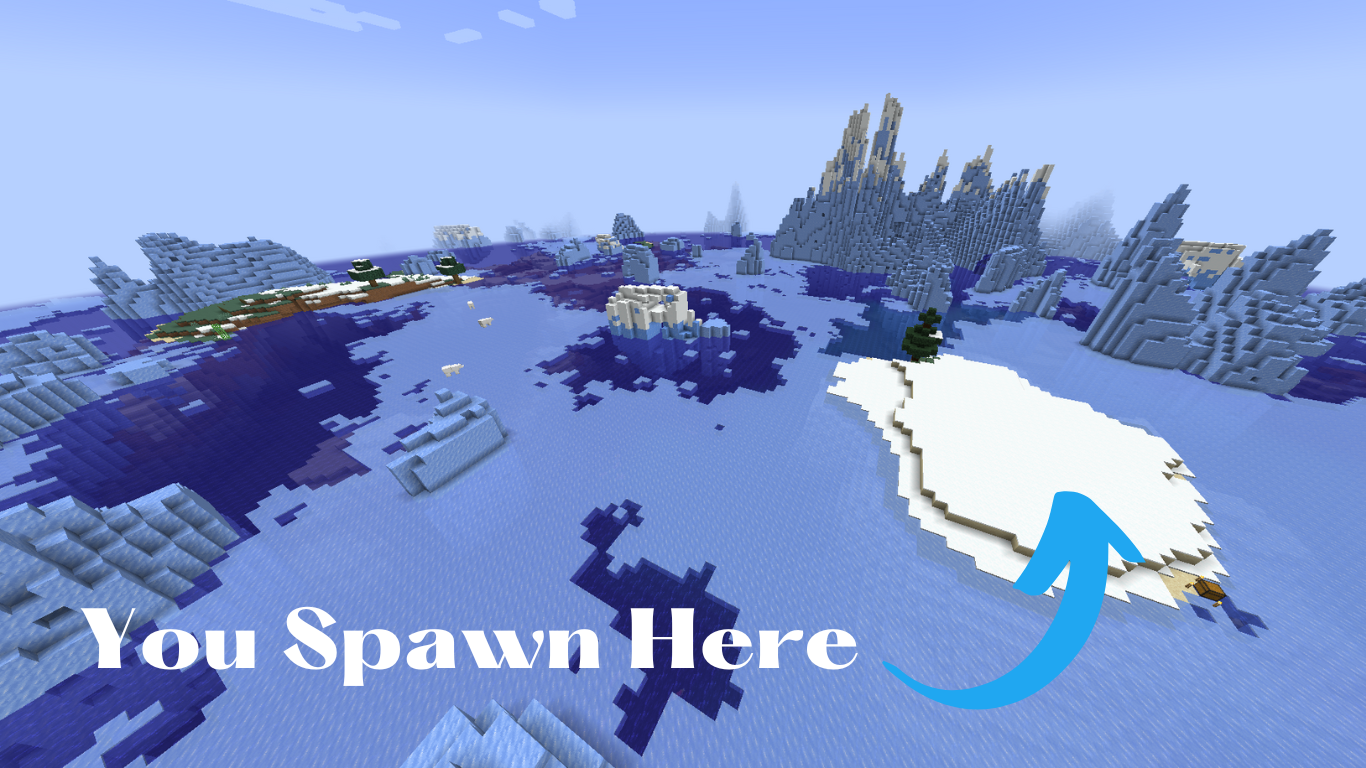 Looking for more Holiday Server Ideas?
About Shockbyte
Shockbyte is a game server host for Minecraft, ARK, Rust and more.

Do you want to start your own Minecraft server? Click here to view our Minecraft server hosting plans.