Since Shockbyte's humble beginnings with Mitch Smith founding the company in 2013, starting with only $20 in his high school years; Shockbyte began by only hosting Minecraft servers. Over the course of 10 years: a decade of holidays, Ark Survival Evolved servers, and so many more titles being added to Shockbyte's server hosting options...Shockbyte is proud to provide servers for over five hundred thousand customers, and twenty-five million individual gamers globally.
Gaming has significantly changed over the course of these ten years, and so have gamers. So have we. Shockbyte has followed with the trends, falling in love with incredible indie titles such as Valheim, eager to host servers for thousands of multiplayer sessions. We've grown alongside content creators, eager to support their communities who support us most as well: you, the gamers.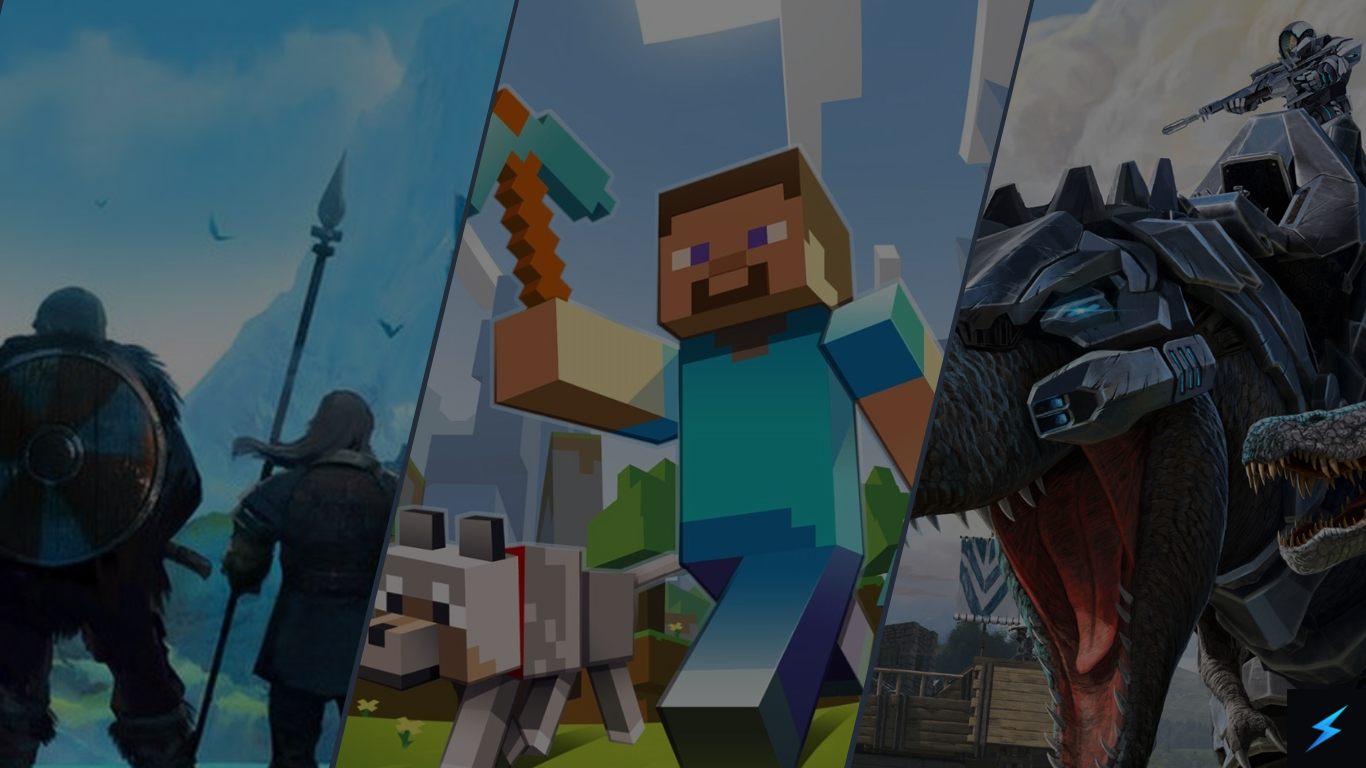 Shockbyte Minecraft Server Hosting Celebration
To celebrate our massive birthday achievement, we're running again what we usually run during holidays: our absolute best deal possible. Our lifetime discount Minecraft servers give gamers and content creators the absolute best possible deal on starting a Minecraft community online, or even just with their family and friends. These ten years have given us plenty of time to expand our library too, allowing us to give TONS of other cheap game server hosting deals as well, so keep an eye on our socials to celebrate the occasion with us.
Getting a lifetime discount on server hosting is almost completely unheard of, and with the quality of backend server support you'll get, it'll feel even better than free Minecraft server hosting. Free hosting always has problems handling even vanilla versions of most games nowadays, so be sure to take advantage of Shockbyte's special event to grab these once-a-decade deals.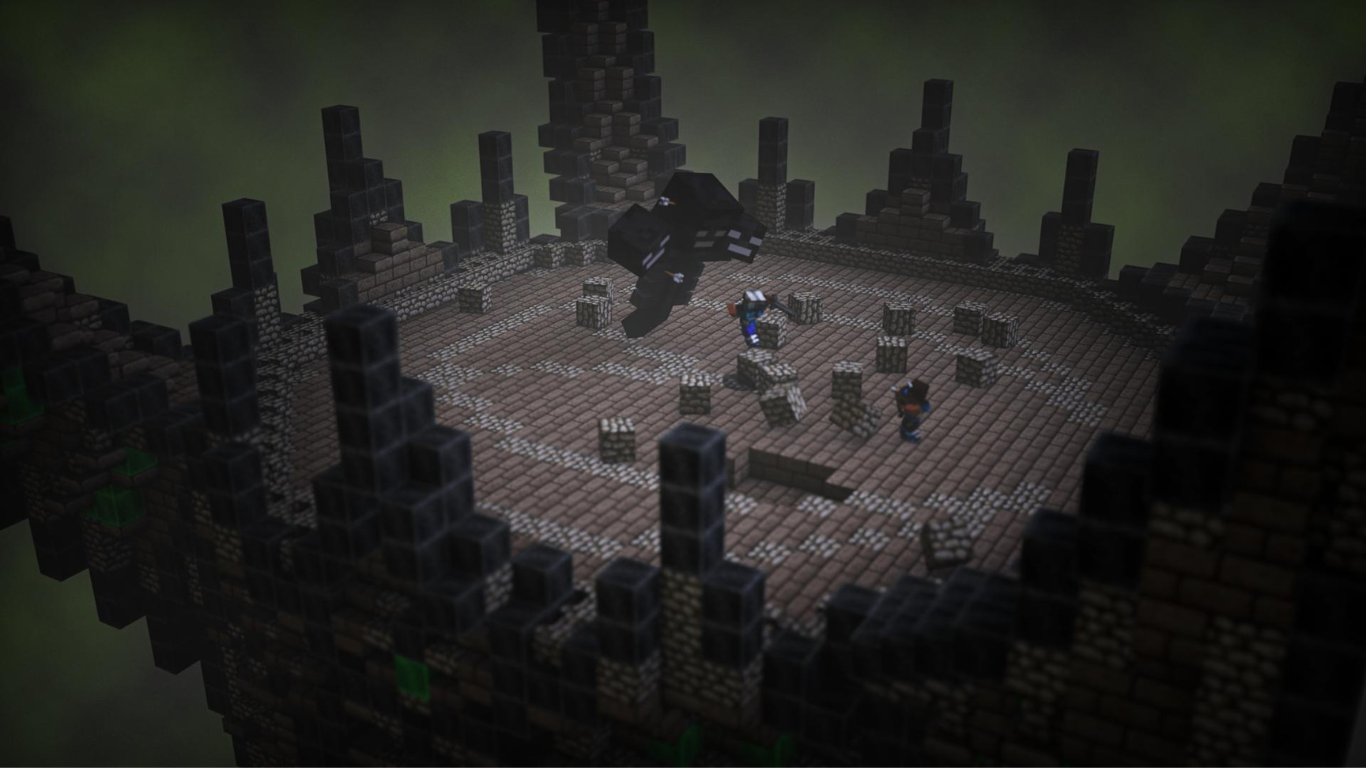 Shockbyte's Library Explosion
Since Shockbyte began hosting Ark Servers in September of 2019, we have continued to evolve, branching out even further into a wide genre of multiplayer gaming, encompassing everything from horror survival to RPG simulations. With the more recent release of Mordhau server hosting to our grand library of games, Shockbyte is extraordinarily proud to offer a whopping 32 unique titles (including the eventual Hytale release) to our family of gamers, and gamer families.
This number completely excludes all of the modding capabilities these games offer as well on Shockbyte servers, entirely changing the way the games can be played. Mods such as Star Wars Opposition for Arma 3 can entirely change Arma 3 from a military simulation into a fantasy Star Wars Roleplaying game. Other Mods such as Frackin' Universe can add an entire additional game's worth of content to Starbound. Shockbyte is eager to be able to provide that additional capability on top of your strong vanilla server hosting.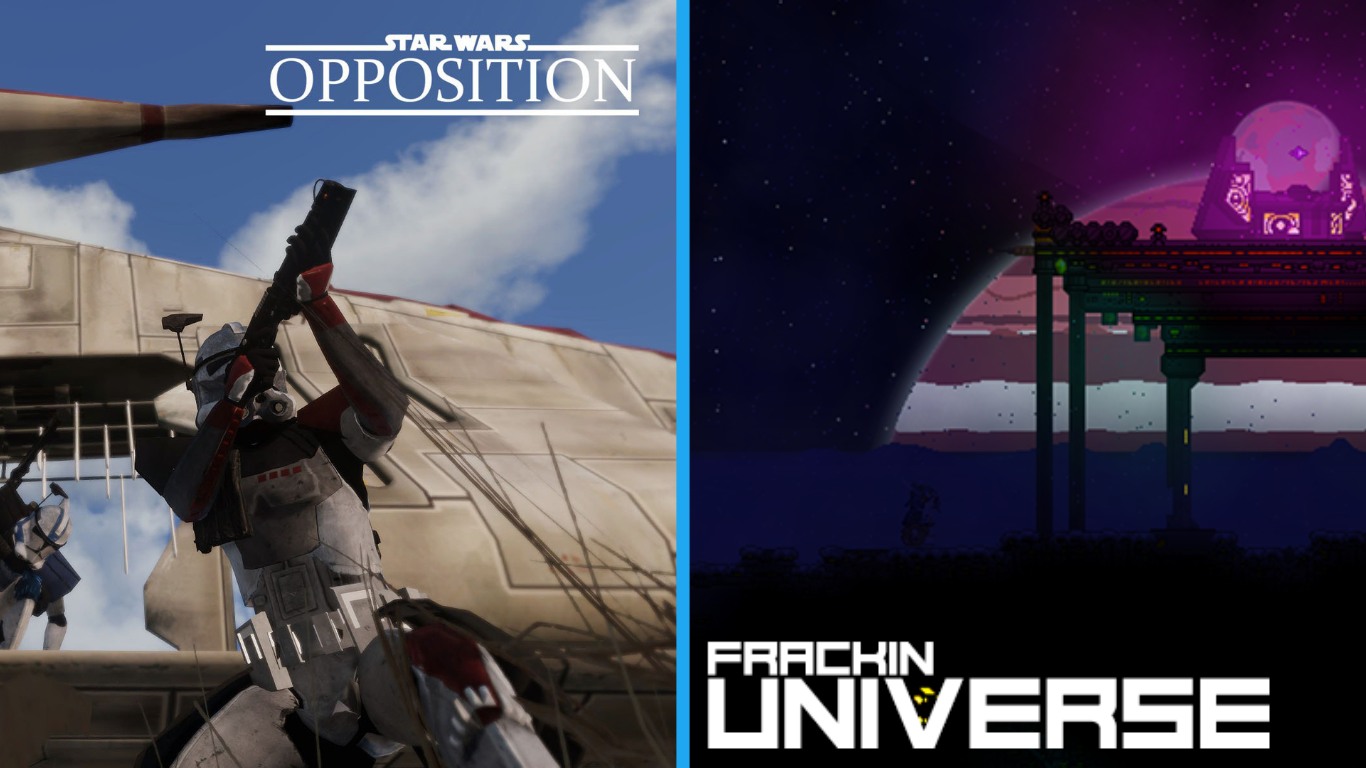 Shockbyte's Minecraft for Educators Program
In March of 2020 Shockbyte released the Minecraft for Educators Program. Since it's original release, Shockbyte has been proud to host servers for hundreds of days on average for educators. Shockbyte continually provides these educators free Minecraft servers for Bedrock and has proudly for months, always looking for further ways to give back to the community. Whether that be Minecraft creators, educators, or developers.
Using Shockbyte's Partnership program, Shockbyte has been proud to support over 38 unique partners on our main site, and many more across all a wide variety of gaming platforms. We provide modders a place to support their community's growth, further development of their mods on servers of their own, and personally tailored plans for every individual case. We support gamers, communities, and people above all else.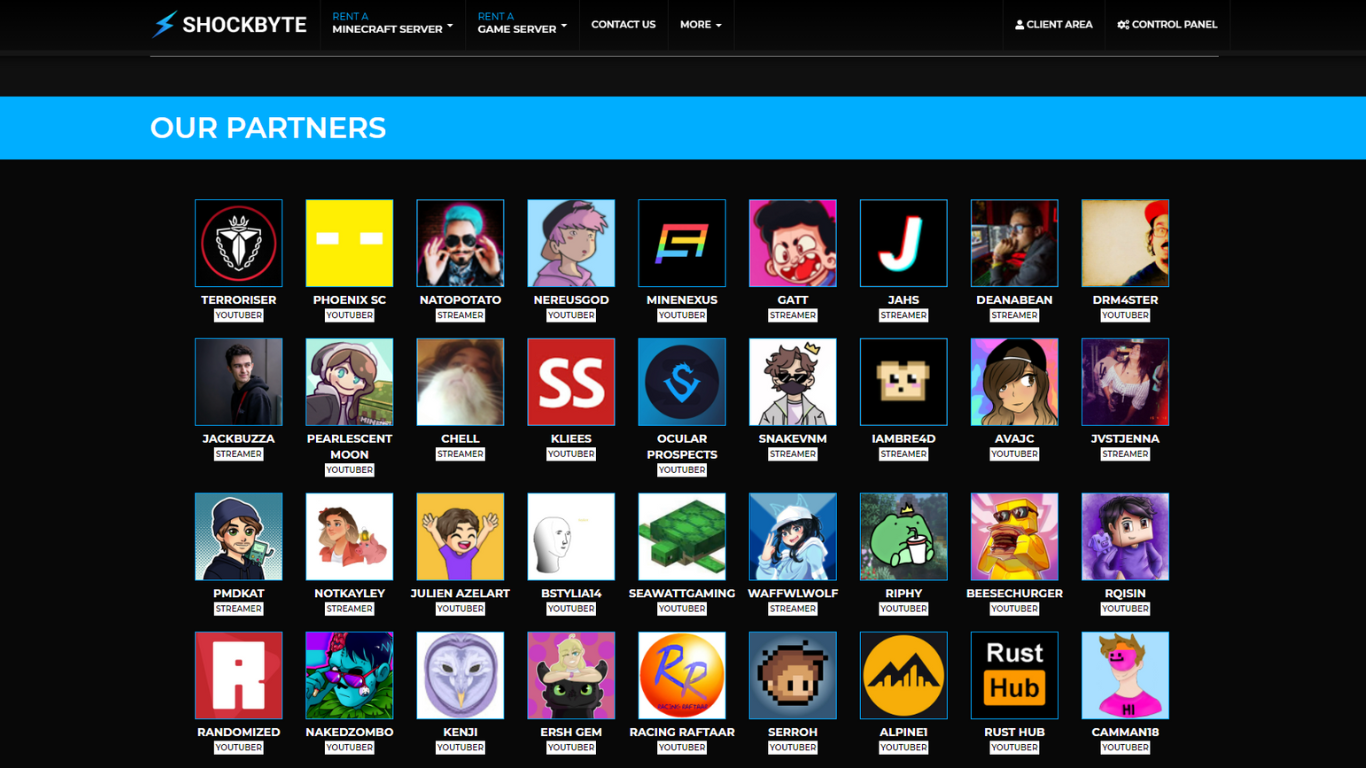 Shockbyte's Family Growth
In 2021 Shockbyte proudly celebrated 50 active staff as members of the Shockbyte family in a year filled to the brim with success: launching server hosting for iconic titles such as Valheim, CS:GO, Garry's Mod, Team Fortress 2, and Terraria. This hasn't been nearly the end of Shockbyte's worldwide takeover though, with every department continually growing over the course of each year, reaching more than 85 active members of the Shockbyte team by 2023.
Alongside this continually growing family of dedicated gamers, Shockbyte proudly provides 24/7 customer support due to our worldwide presence. We are eager to assist in the creation of your own communities and servers no matter what time it may be or location you may be hosting from.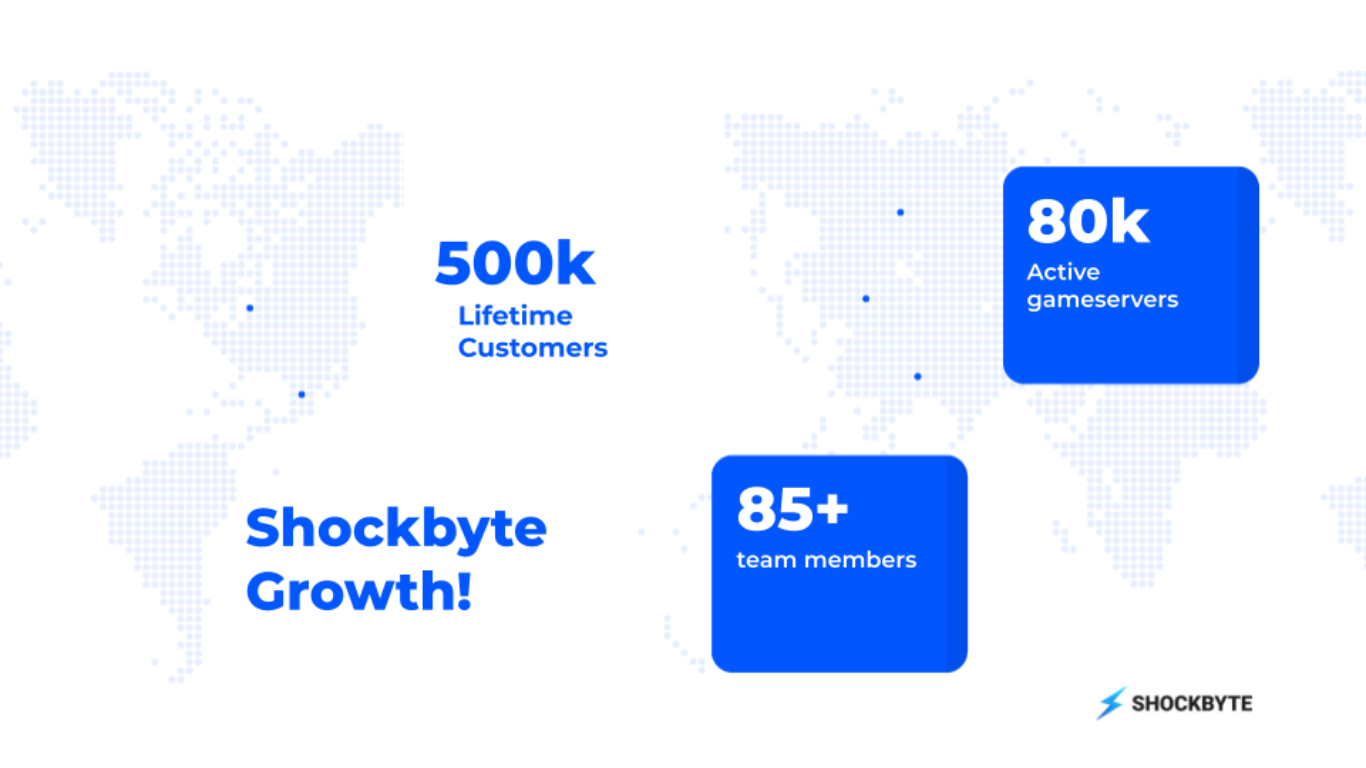 Shockbyte Event Appearances
In October of 2022 Shockbyte attended Gamescom Asia in collaboration with OVH Cloud marking one of the first public events attended by Shockbyte! Following this event up with GDC in March of 2023, Shockbyte is eager to continue public appearances in the gaming sphere. Directly following GDC, Shockbyte will be meeting with gamers on the Insomnia convention floor.
With many more future events in the works, Shockbyte is excited to meet indie developers of all sizes, content creators looking to grow their communities, and gamers of all genres, far and wide! With a global presence in the gaming sector there are opportunities worldwide for the Shockbyte team to participate in!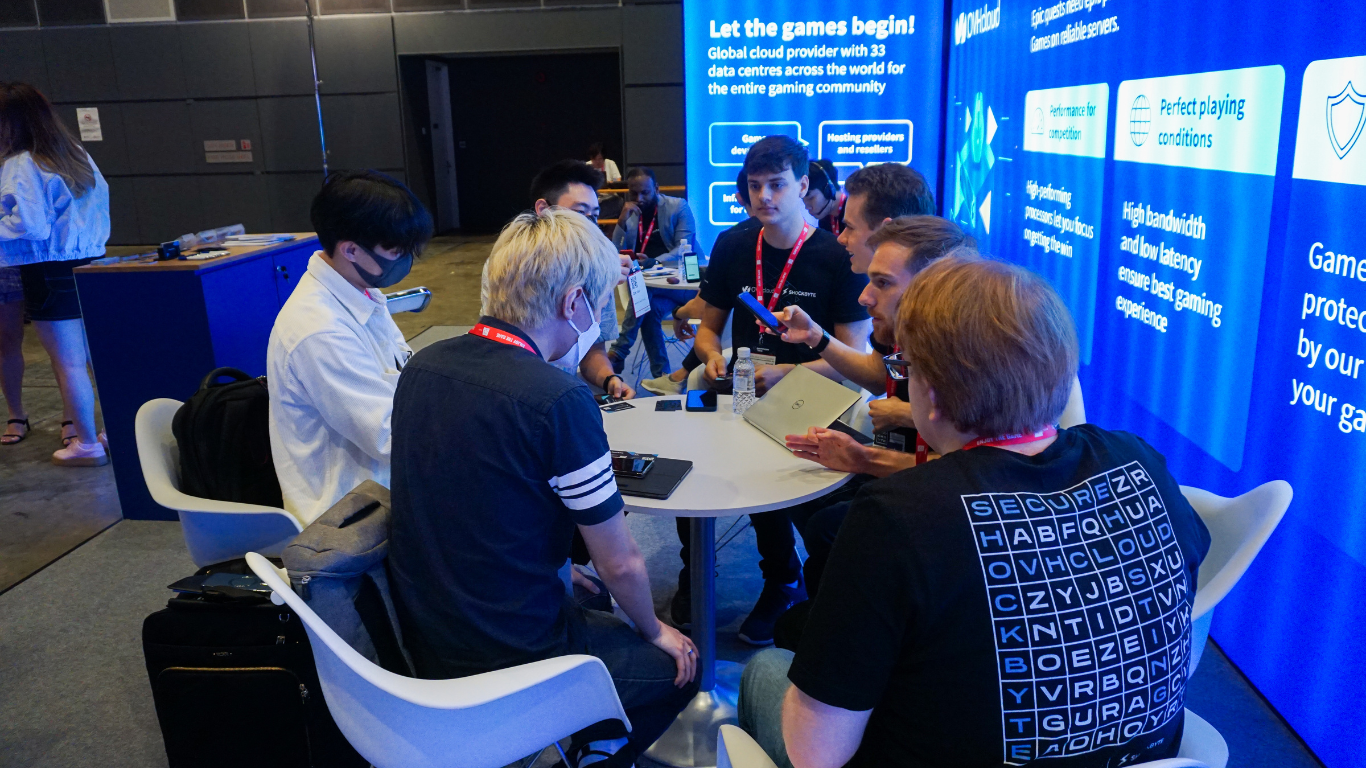 To Many More Years of Shockbyte!
With more and more titles continually entering Shockbyte's library, and Shockbyte's continued support of a wide variety of partners, we aren't going away anytime soon. In fact, we've got huge plans for 2023, and are looking to release massive updates for all our incredible customers; 500k and counting! If you want to join our incredible community, be sure to join our decade birthday celebration for the rest of the month across our socials and site!
About Shockbyte
Shockbyte is a game server host for Minecraft, ARK, Rust and more.
Do you want to start your own Minecraft server? Click here to view our Minecraft server hosting plans.