Rust is usually a brutal shoot and loot game, putting real players up against each other to compete for resources around the map. While players obtain items around the map to make themselves stronger, they could turn their hungry sights towards other players too...but during the Holiday season everyone gets free gifts so we're sure that won't everrrrr happen!
Rust is a popular game that regularly receives holiday updates such as the Rust Halloween event only two months ago. Christmas is a fan favorite, with Santa flying overhead, advent calendars, and presents to collect around the map! Even players starting from the very bottom could see themselves getting powerful weapons fast due to all the holiday opportunities.
What is returning this Rust Christmas Update?
Santa. Santa is a huge part of many Rust Christmases, so many players assume his return is almost guaranteed. Every few nights (changeable in your Multicraft server manager) Santa will fly overhead and drop presents to the players below. These presents come in varying sizes and can be combined for greater loot inside.
We saw many problems with NPCs during the Halloween event, so Santa reappearing is not necessarily guaranteed yet.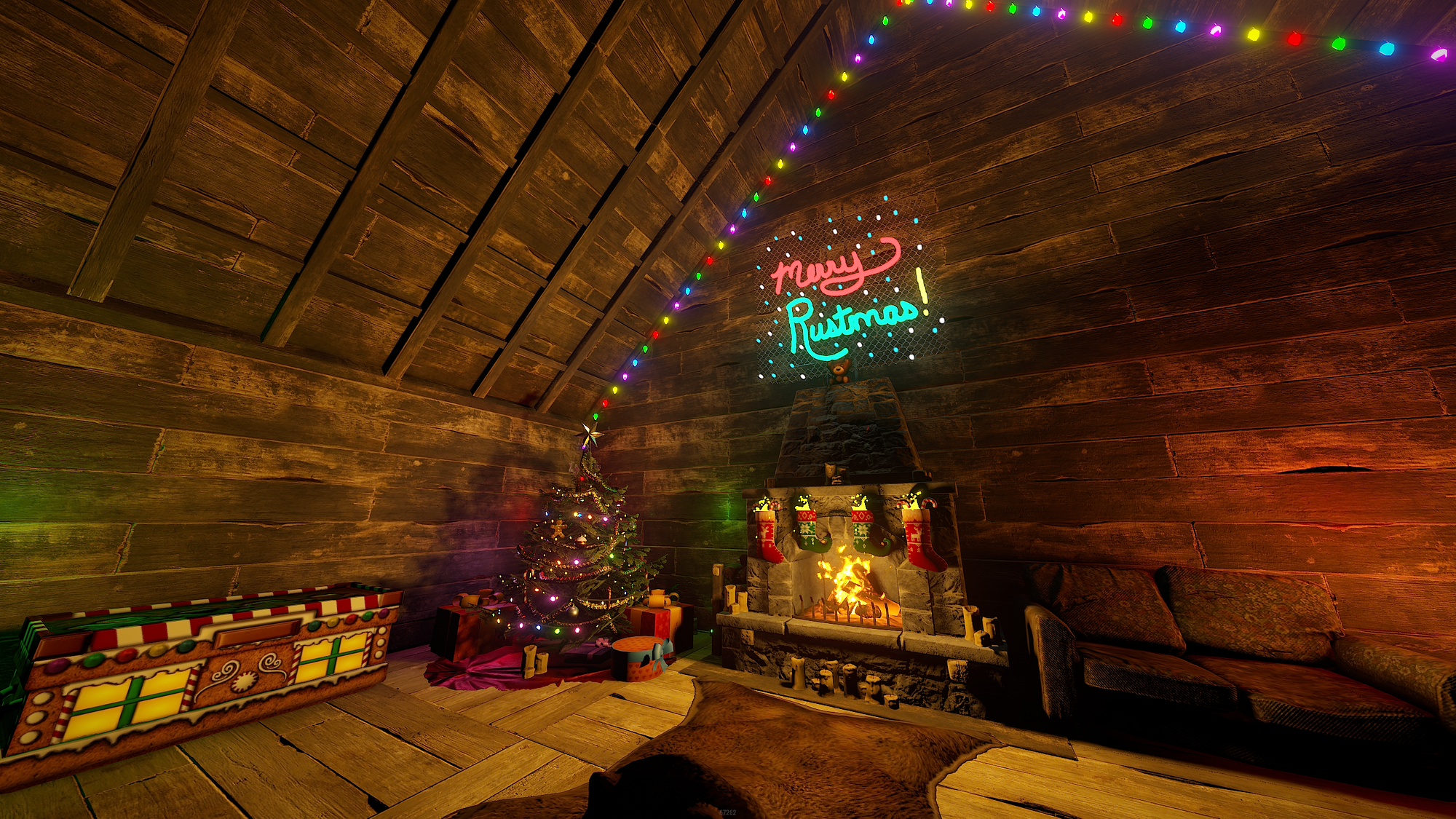 What is the Rust Christmas Update?
The Rust Christmas update is an opportunity for many players to participate in Rust at a much more relaxed speed than usual. Additionally, Rust takes on a much friendly atmosphere than usual, allowing role-players to spend more of their time having fun and less of it defending their life. Christmas lights and chimneys invite players into comforting structures where violence isn't required to give each other gifts.
What is new in the Rust Christmas Event?
Recently the Rust team have been making huge changes to the game in terms of new toys to play with, as well as QoL changes. Most Holiday events for Rust include a batch of holiday-themed skins, and the usual Santa and presents event. We haven't heard anything about the new skins yet, but this might be the best Christmas event to date with how well the development team has been working on the game recently.
Rust's 9th Birthday
On December 11th, Rust will be celebrating it's birthday of 9 years. According to Rust directly, this event will last only a single day including birthday cakes and hats. Due to this event, we may see the Rust Christmas Update wait to go live until after Rust's birthday ends. That means we could expect to see the Rust Holiday Event go live around the 15th of December and we'll most likely hear more about it soon as well.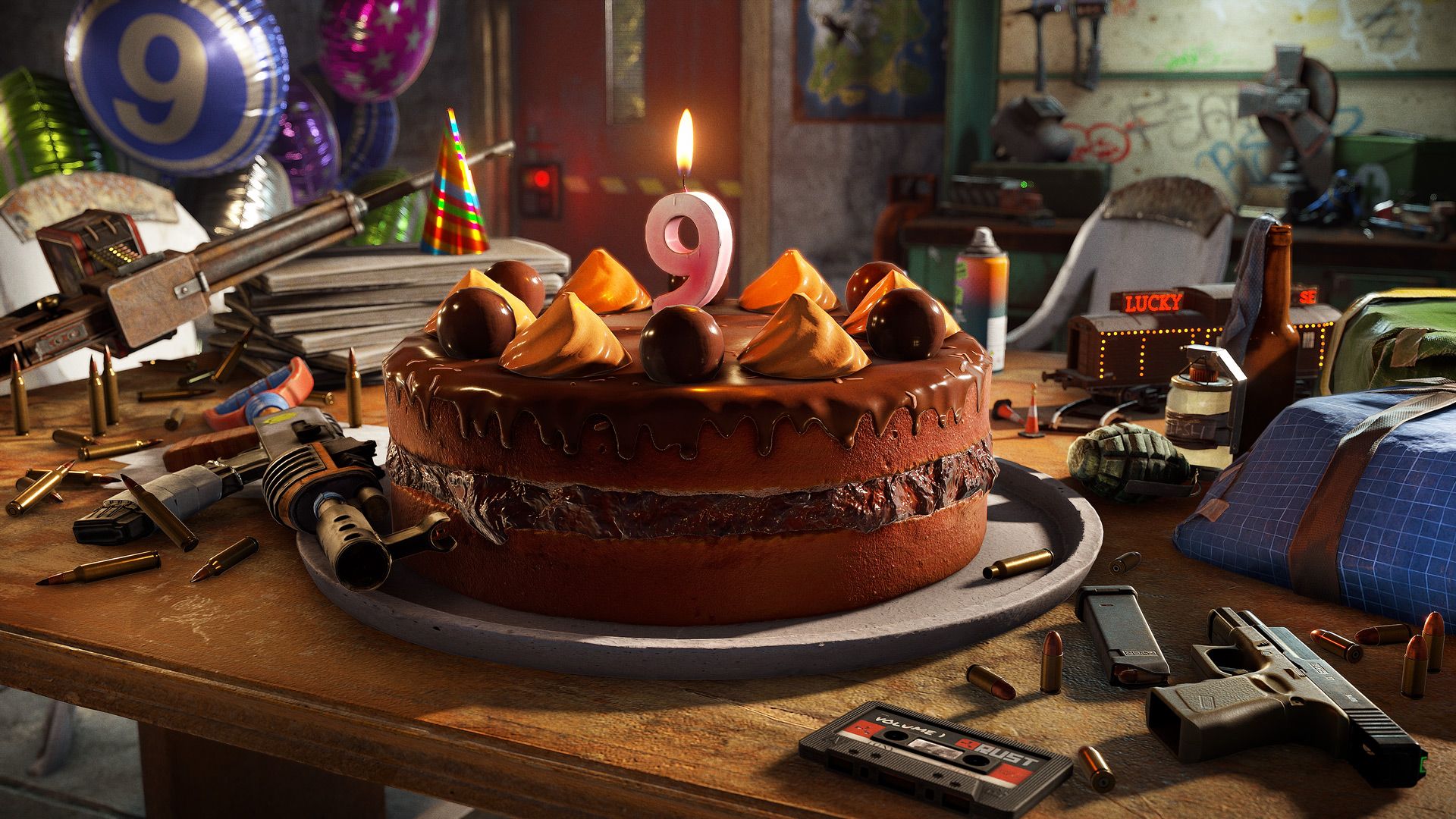 So what do I need to know?
If there has ever been a time to start a Rust server with friends, it's now. Whether it's just for your group or a larger community, Rust gets some of it's highest player counts during the holiday season. For seasoned Rust veterans, expect a lot more armed naked running around the map. The advent calendar has given everything from a handgun to ARs in the past, so beware of other players being much more dangerous than usual.
Looking for more Christmas or Rust Gaming Ideas?
About Shockbyte
Shockbyte is a game server host for Rust, Ark, Minecraft, and more.
Do you want to start your own Rust dedicated server? Click here to view our Rust server hosting plans.