Rust is an incredibly popular multiplayer survival game set on an island only connected to modern society through abandoned experimental monuments. In short, you start the game naked and can explore, loot and kill your way to owning guns and cars.
Similar to the Rust Halloween event in 2021, we saw the return of a lot of Halloween themed ways to obtain tier 3 loot without the need of crafting or fighting for it! Regular revival of skins and cosmetics will also reappear again, giving casual Rust players something new to see in their day to day.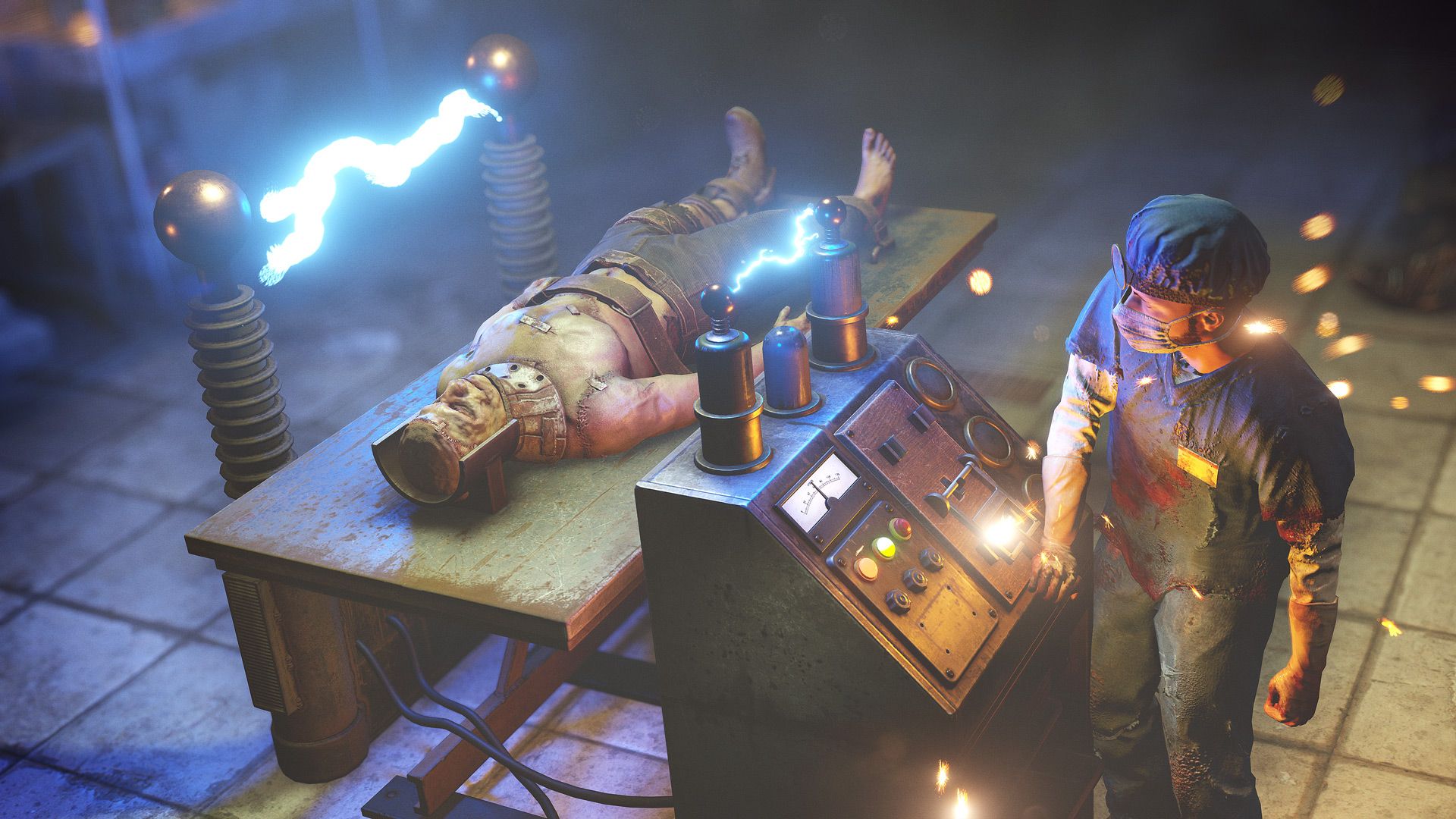 What is returning in this Rust Halloween Update?
The highlight of Halloween, candy collecting! Last Rust Halloween Update saw the addition of candy-collection sessions where candy would spawn all around the map and take a few seconds to pickup. You originally could pickup candy instantly by securing a pumpkin bucket, but we are yet to see anything like that this year.
We haven't seen the addition of anything remotely similar to the Frankenstein of last year either. For those unaware, you were able to revive your own pet Frankenstein who would follow commands and assist you in battle. Welp, sadly it appears he's sleeping-in this year.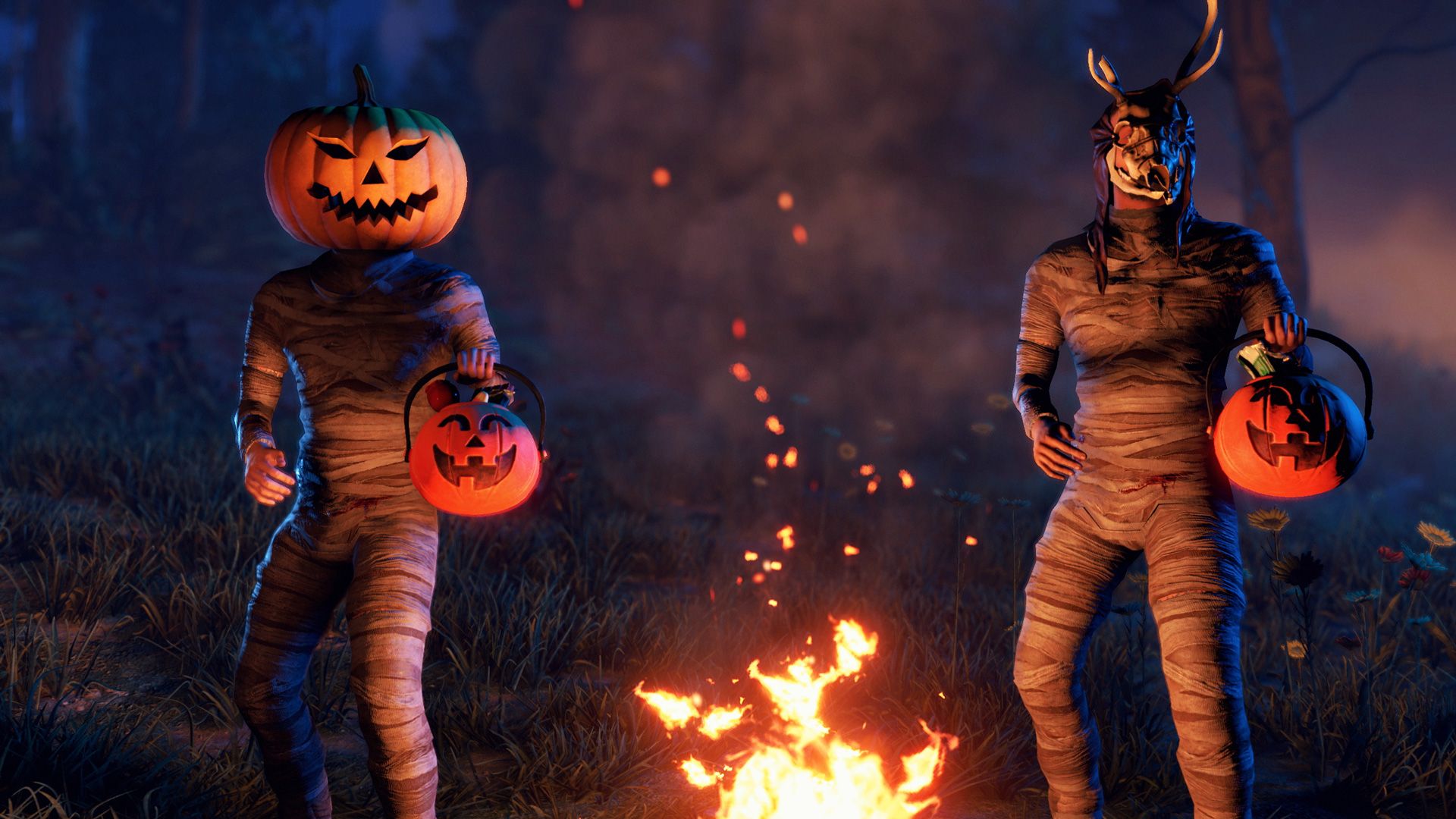 What's new to the Rust game?
Apart from bringing back candy collection and the mummy outfit this year, there has been a handful of new items to spice up the spooky season. Get your hands on some brand new starting weapons such as:
Sickle (also has high wood gathering rates),
The Pitchfork (a further metal upgrade to the spear),
Butcher's Knife (a new metal equivalent to the bone knife with high flesh gather),
and a Coffin, (with 42 inventory slots to store all the loot from killing your enemies)
Another new horrifying feature has been the addition of "Murderers". These are NPCs dressed in the Scarecrow and Mummy outfits that randomly spawn near players, and chase them with a Butcher Knife, intent on killing them, at any point during the night. Genuinely scary experiences will ensure.
Is that it?
Yup! That's about it for the Rust Halloween Update of 2022. Currently, we are set to see this update hit the live servers at around the 20th of October in a required update.
You can read their official announcement about it and the Lumberjack skin set here: Rust Console Halloween Skins
Oh! While these aren't new skins or weapons, there is a handful of spooky furniture alongside the Coffin that will appear in this update. What we currently know about is the addition of Stone and Wooden tombstones, and a Gothic gate.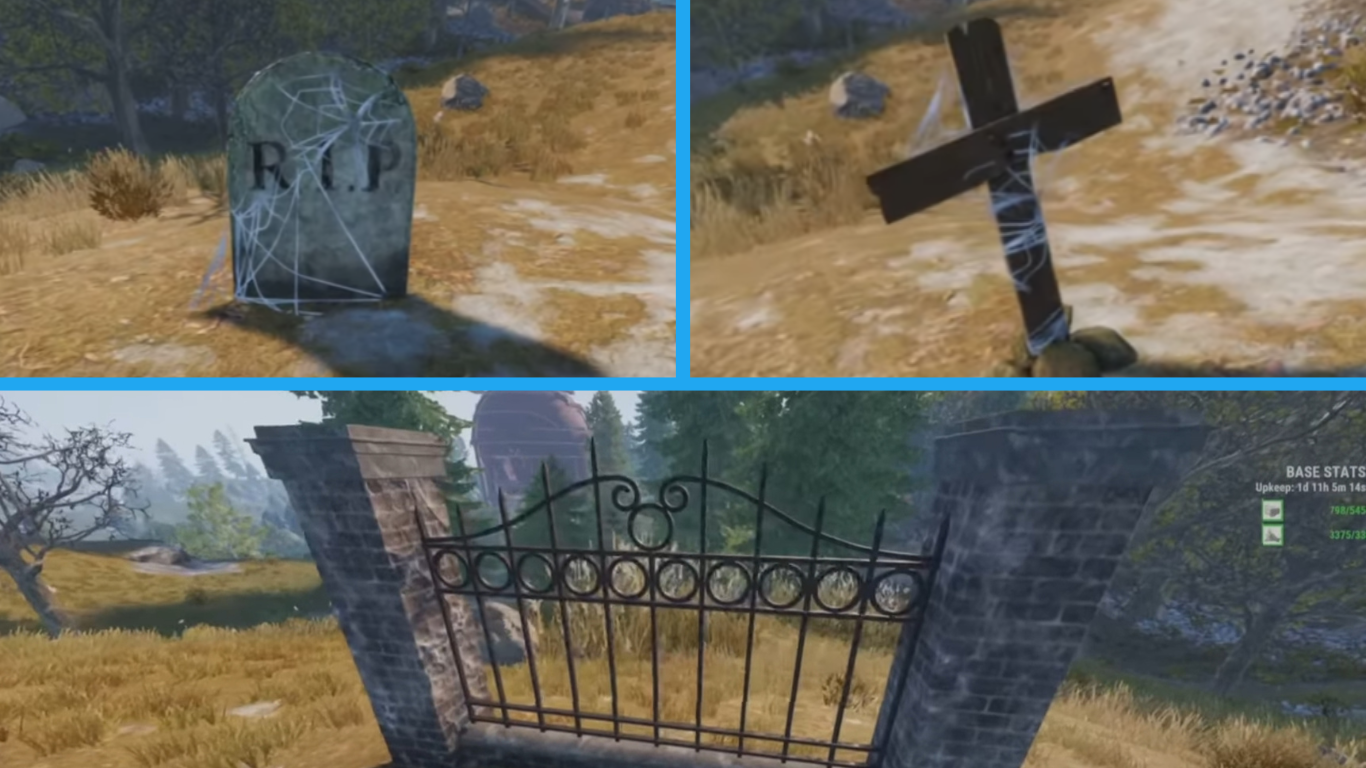 About Shockbyte
Shockbyte is a game server host for Rust, Ark, Terraria, and more.
Do you want to start your own Rust server? Click here to view our Rust server hosting plans.