Gamescom Asia was one of the first steps in Shockbyte making convention appearances. We shook dozens of hands, started incredible conversations with potential partners, and even played some games too! As this was our first live event, we didn't set any goals so that we could experience and learn for future conventions, and we couldn't be happier with the result. We met hundreds of amazing people from all walks of life, including streamers, business owners and game developers.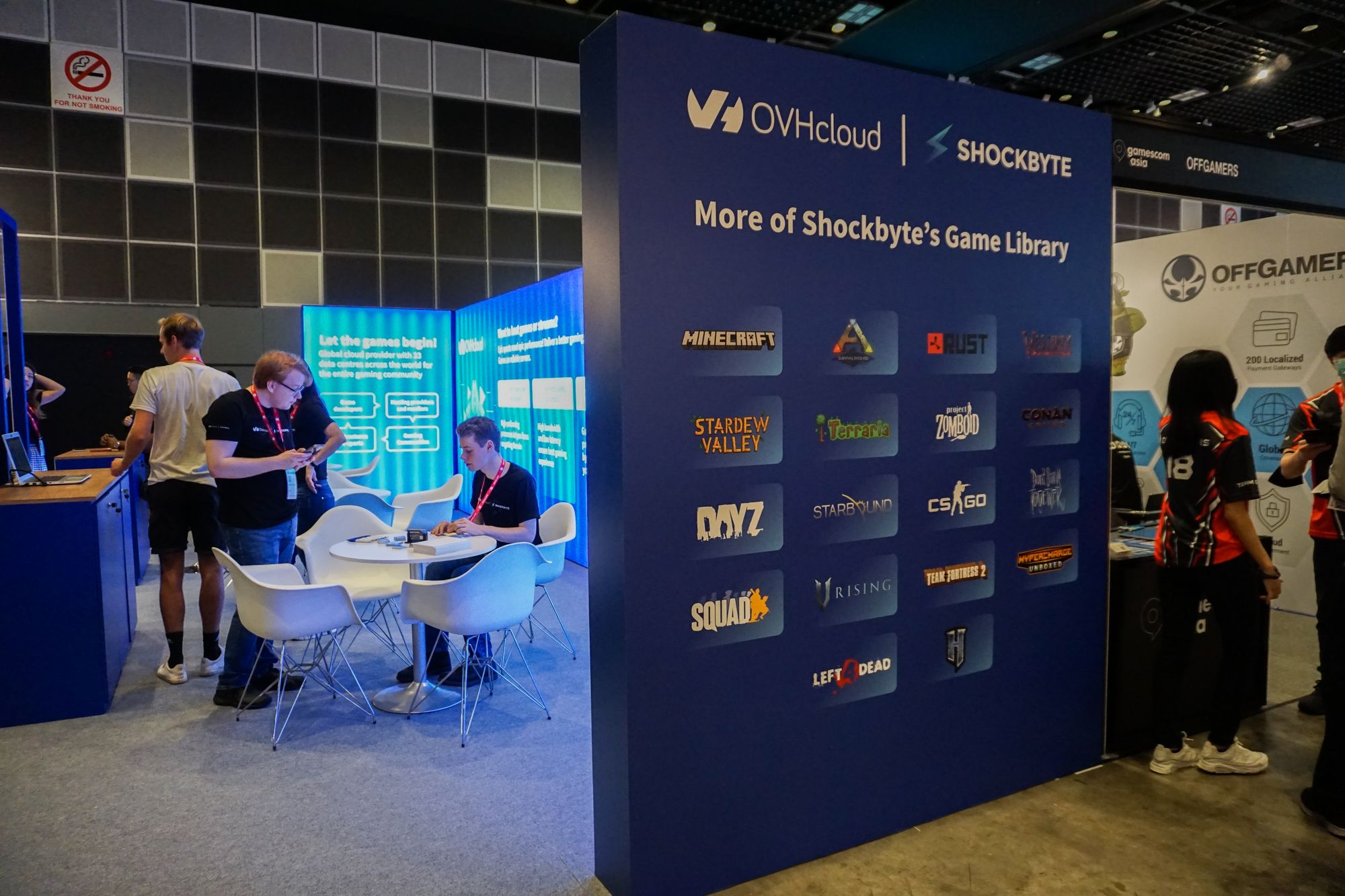 Shockbyte's Goal at Gamescom Asia
With Shockbyte functioning entirely remotely, this was among the first times team members have been able to meet colleagues in person. In addition, being the first event of its nature that Shockbyte was attending to, Gamescom was very much a learning experience for everyone involved.
Despite not having defined benchmarks, improving relations with likeminded creators and businesses was one of our main intentions. This event was an incredible opportunity to build relationships with new potential parters, as well as to strengthen our existing one with OVH. In terms of outcomes, Gamescom was a massive success, creating incredible opportunities for the near future of Shockbyte.
What is Shockbyte?
Player-owned game servers were an unfamiliar concept at Gamescom Asia, giving us plenty of opportunities to describe what Shockbyte provides to attendees. Elaborating on game servers being player-owned rather than developer-hosted, we typically used a Minecraft example. Players can play single-player, but if they load up the same world onto a Shockbyte server, they can play it with friends.
We quickly learned it was a foreign idea to not host the game server themselves as the developers. Instead, this burden can be left to the end-users or players. That's where we come in. Shockbyte has the software and hardware required to host servers for online multiplayer games, giving gamers the ability to host their very own dedicated server through our product. We empower players and relieve developers from ever having to deal with server hosting themselves.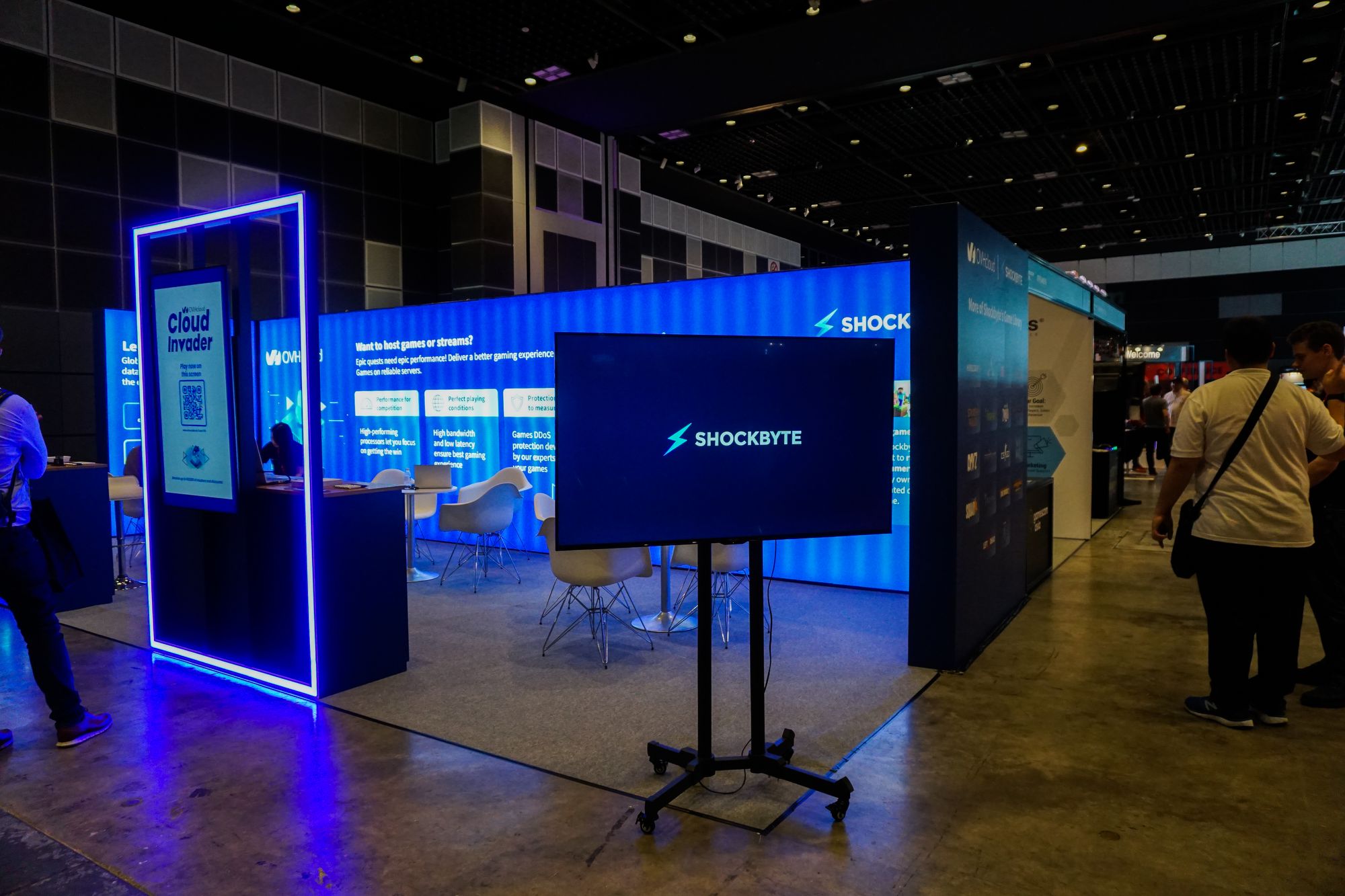 Needs of the People
The biggest requirement that developers spoke about was latency. Many gamers understand the effect high latency has on the player experience, leading to frustrating and laggy gameplay. After we discovered much of Gamescom Asia's focus on the mobile platform, it was apparent that these matchmade online experiences can suffer even greater than usual console multiplayer servers.
After starting conversations with over one hundred unique participating companies, Shockbyte was able to further narrow in on the needs of APAC developers.
Fortunately, thanks to OVHcloud and their strong global infrastructure, Shockbyte is able to provide low latency gaming servers to our customers.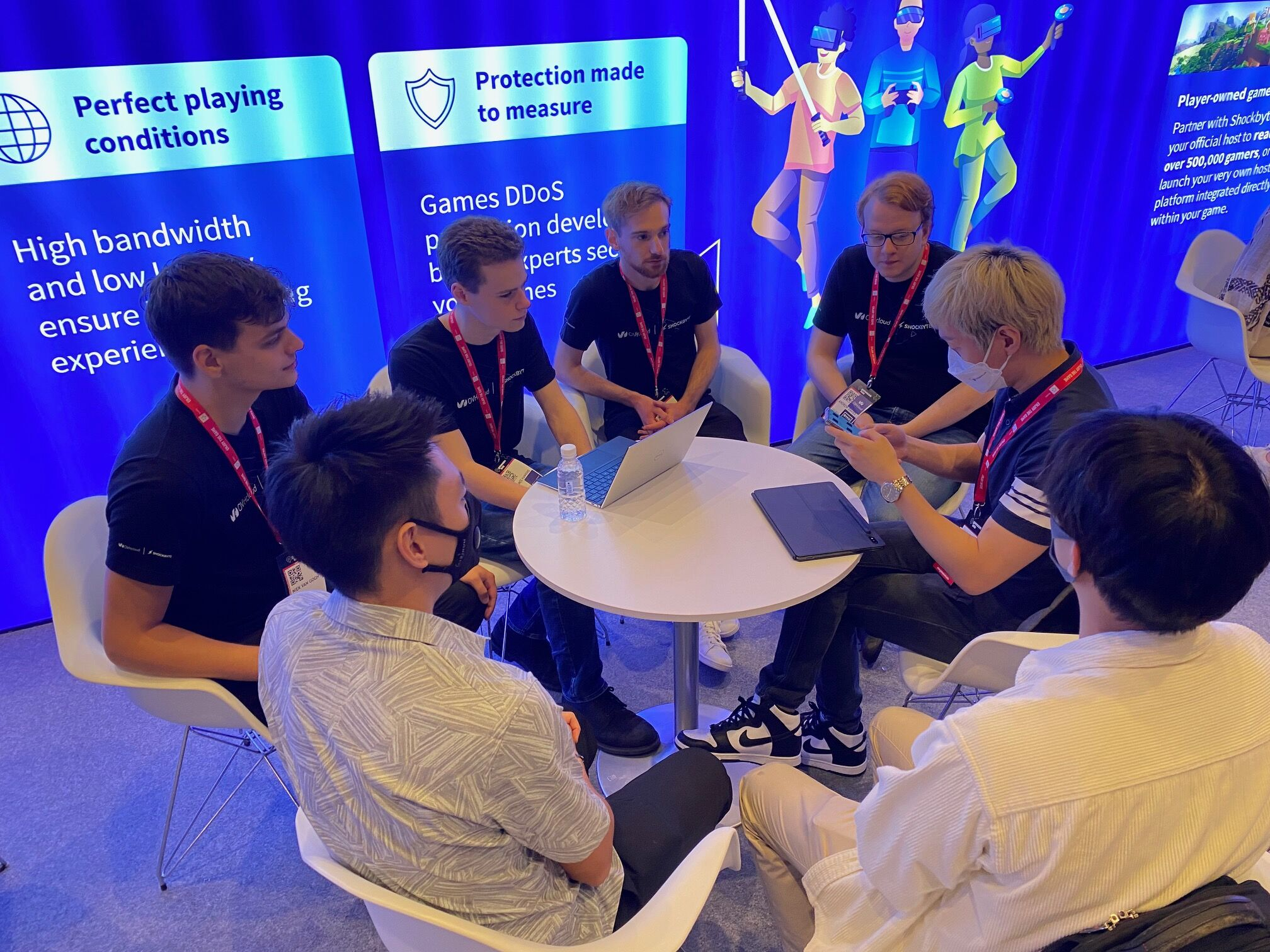 Opening Up Partnerships
Building Shockbyte's networking at Gamescom Asia has opened a wide variety of possibilities in the coming future. All attendees were networking, looking for a variety of products to suit their own needs and niches. Some were interested in network infrastructure, others didn't know that player-owned servers were exactly what they needed, and some were interested in entirely different opportunities.
With Shockbyte further investigating the needs of these developers and the style of games that are most popular in the region, we can pitch player-owned servers to APAC developers in a much more relatable way, and finally work together to bring their players a quality experience.
Next Conventions
Shockbyte's incredible success at Gamescom Asia has definitely laid the foundation for future convention participation. We hope to establish just as many fruitful partnerships at any future event we attend and are always looking for further opportunities to network!
If you're a developer, industry-related company, or you met someone from our team on the convention floor, feel free to reach out through our Contact Page!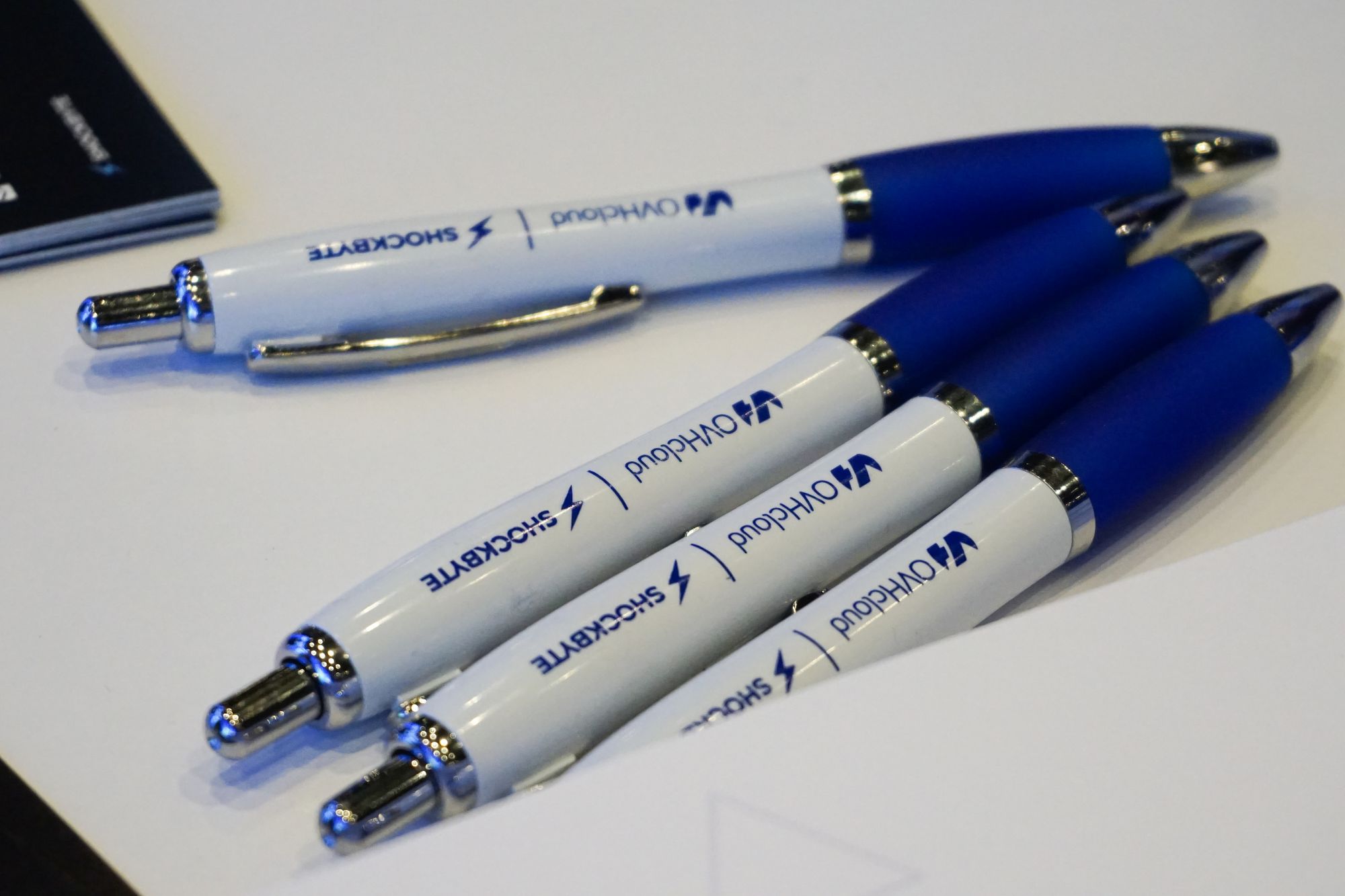 About Shockbyte
Shockbyte is a game server host for Terraria, Minecraft, CSGO, and more.
Do you want to start your own player-hosted multiplayer server? Click here to view our server hosting plans.