Between Euro Truck Simulator 2 and American Truck Simulator, there are hundreds of incredible mods that change the game as you know it. After making hundreds of trips on their own and moving on to convoy driving with friends, players may want a change of pace. There's no better change of pace than modding your own Truck Simulator dedicated server! Modding of all kinds is also supported by Shockbyte servers!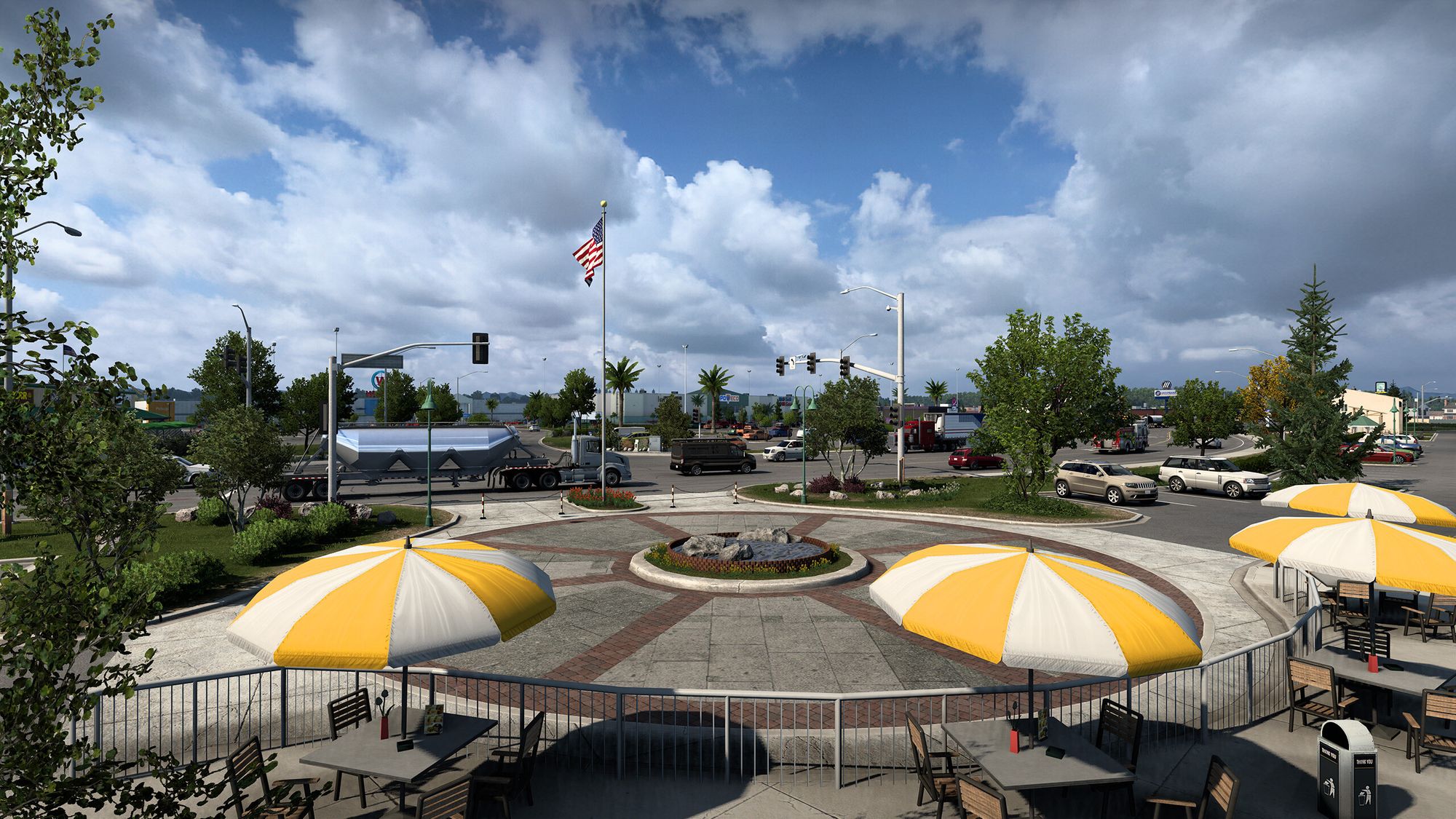 American Truck Simulator and Euro Truck Simulator 2 feature several forms of modding, ranging from entire maps to small decorations inside the vehicles. This allows for enormous customization of gameplay both in single-player mode and online, where convoys of friends can explore completely new worlds.
In the list below we'll be going over 10 total incredible mods for these two Truck Simulators: 5 for American Truck Simulator, and 5 for Euro Truck Simulator 2. If you aren't sure how to install these mods onto your dedicated server, checkout our knowledgebase link below: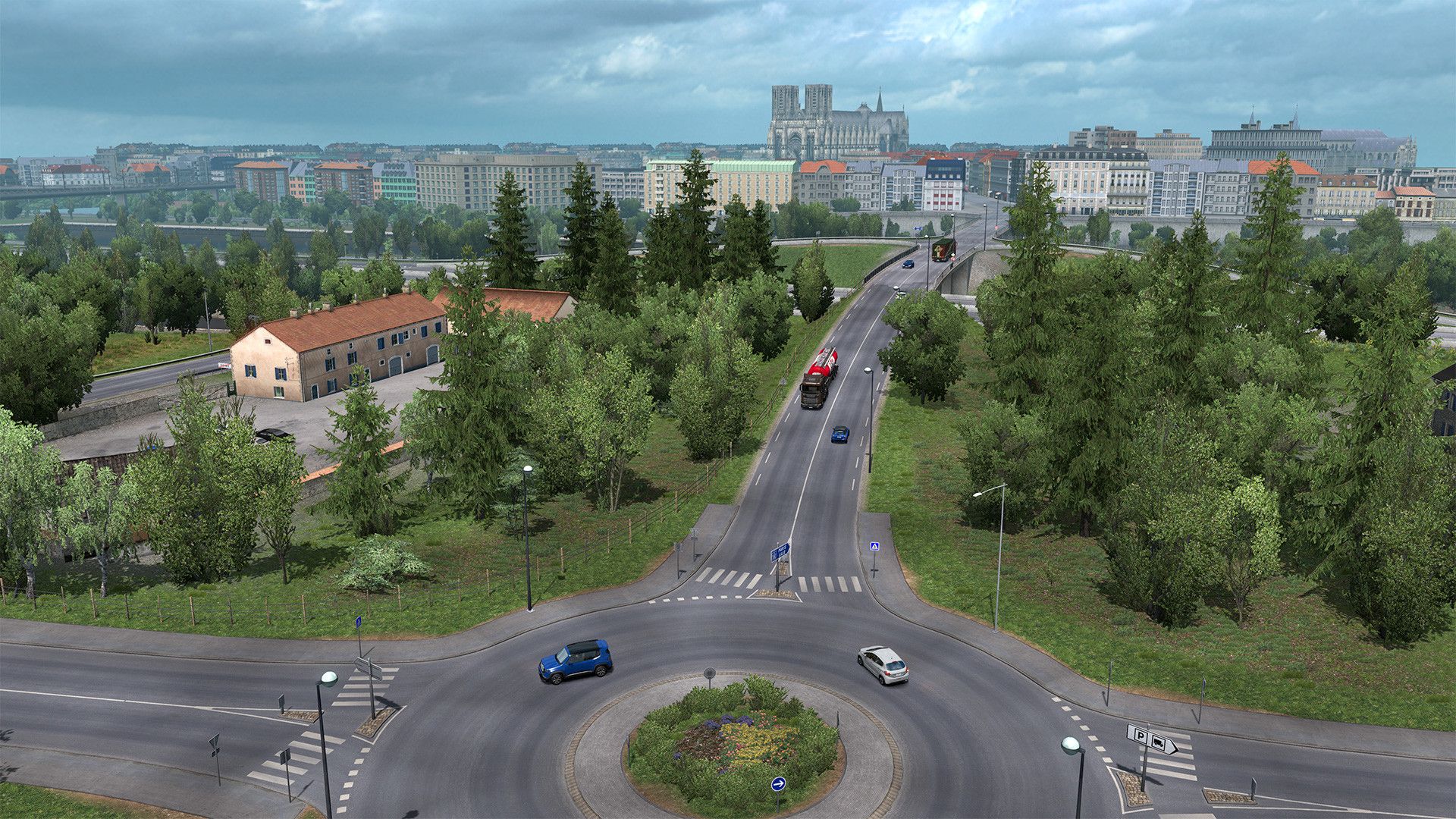 Here are the best American Truck Simulator Mods:
Real Company Trailers | Heavy Cargo Pack | Real Companies
U-Haul, UPS, and FED - EX | International Transtar
---
Here are the best Euro Truck Simulator 2 Mods:
Military Cargo | Passenger Transportation | Real Company Trailers
Mario Map v1.46 | Daniels Random Events
Real Company Trailers
Starting with our best American Truck Simulator Mods, we begin our top 10 list with the mod actually entitled: "Real Companies & Trailers." This mod is ideal for American players who would like to see more companies that they see in their daily lives. This mod also adds a whole bunch of local and nationally known companies that will add a new flavor to your convoys for quite a while. Be sure to add it to your American multiplayer server as your friends rejoice in nostalgia!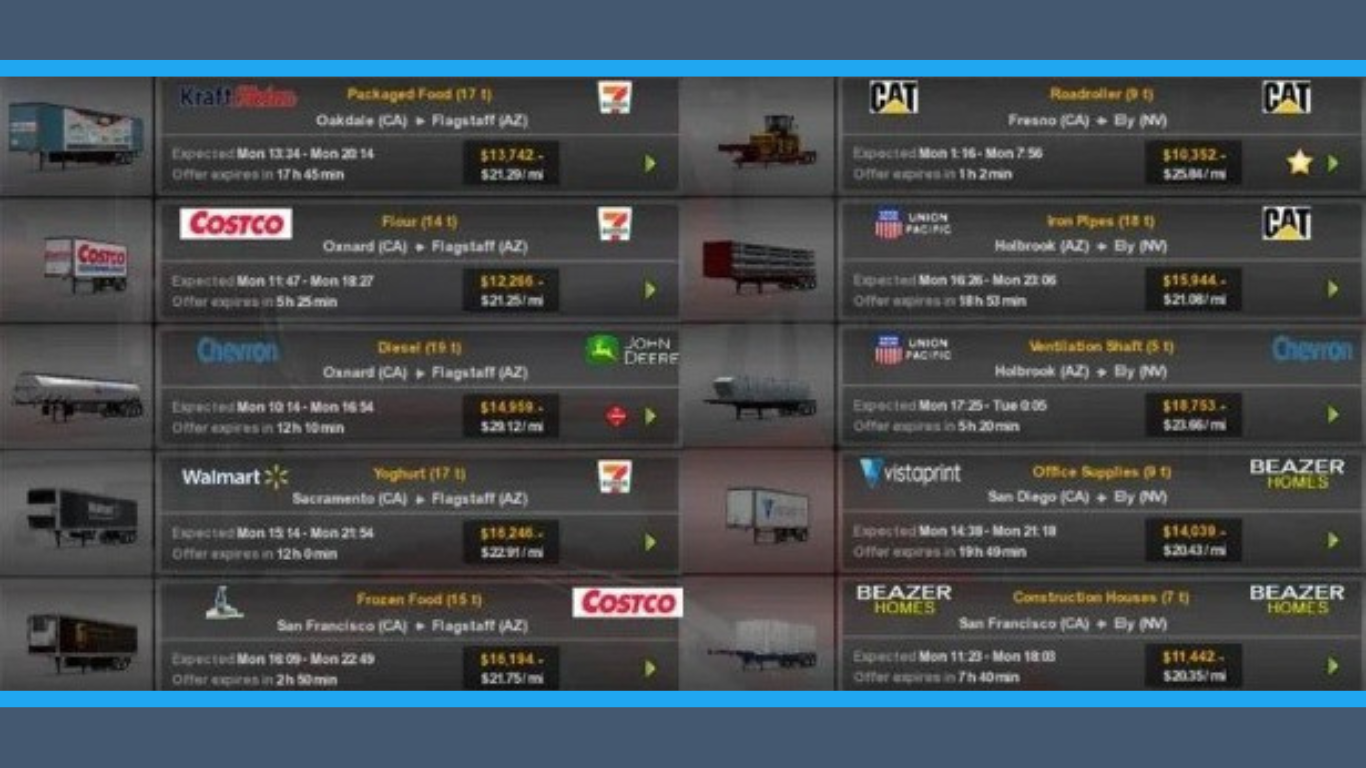 Heavy Cargo Pack
In the base game of American Truck Simulator there are many cargo options, but not many of them are extremely heavy, so players might be interested in transporting them. The Heavy Cargo Pack mod adds to the mix a nice selection of new metal machines, usually for construction, that can be added to the usual cargo hauling tasks. These provide a completely different driving dynamic and let you show off your trucking skills in a whole new light. If you want to take your multiplayer truck convoy to the next level, add the Heavy Cargo Pack mod to your server.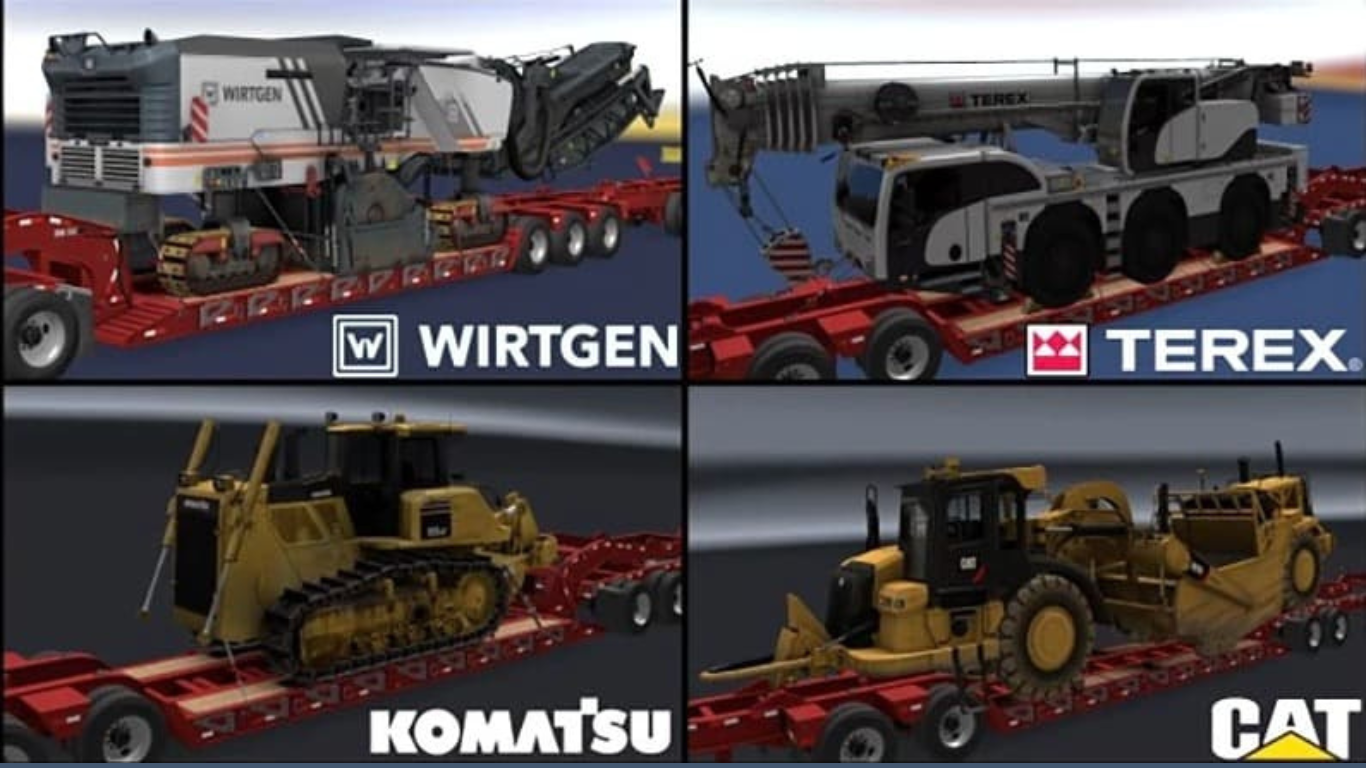 Real Companies
The full name of this mod is Real Companies, Gas Stations, and Billboards; which will further add even more immersion to your gameplay experience. Many players may experience disconnect with American Truck Simulator after playing singleplayer for so long due to seeing the same things over and over. Recognizing familiar brands from the United States for American players while playing with friends will be reminiscent of road-trips with the boys, making for one of the most unique gaming experiences. This is a must-have mod.
U-Haul, UPS, and FED-EX
We all eagerly await the arrival of our packages from the heavenly hands of the FED-EX drivers or UPS delivery men and women. While we cherish these unsung heroes, many Americans haven't ever actually been one, until now! Take up arm and stamp to become the people's person as either one of these fine government positions in this incredibly interesting mod! Many Americans have likely driven a U-Haul in their life before though, so feel free to compare to the one in this mod, or drive it here to prepare for anytime you may in the future!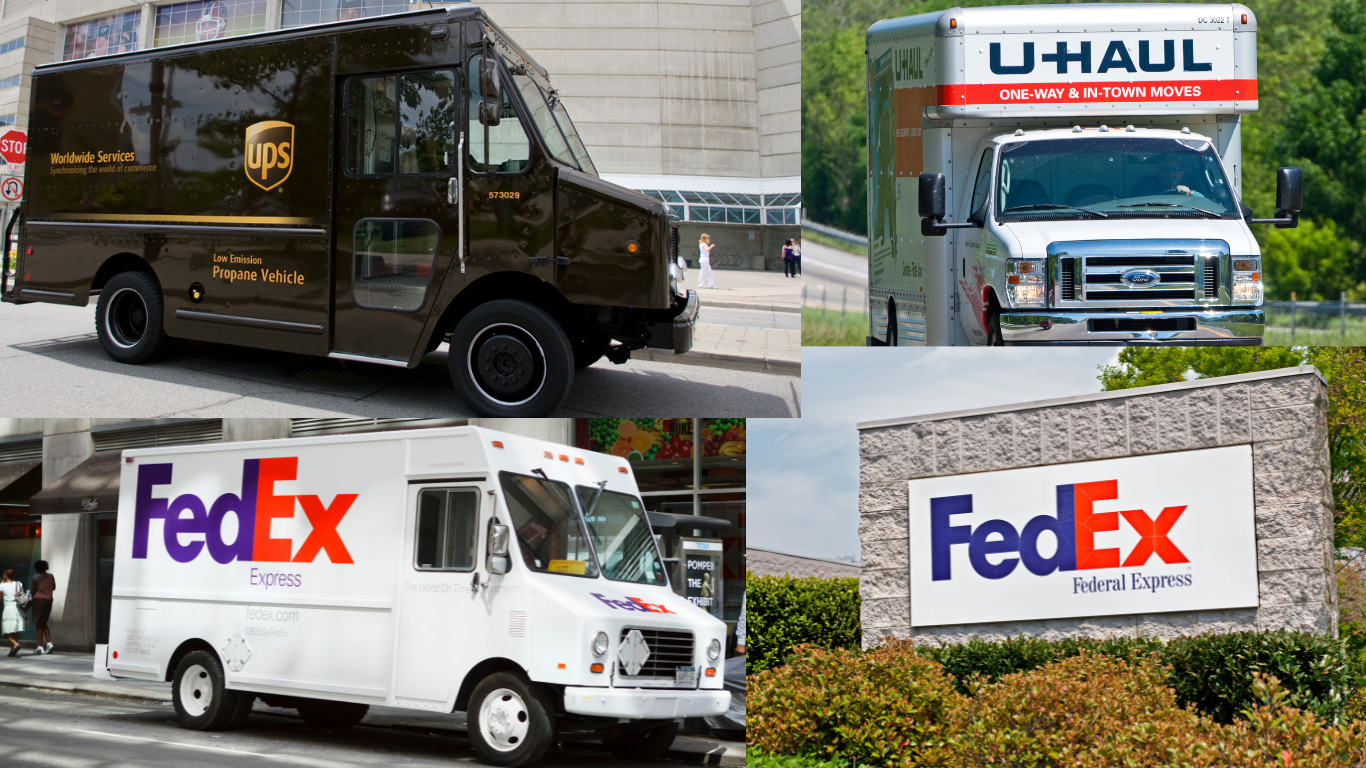 International Transtar
The International Transtar mod is the easiest mod out of the bunch, adding a single extra truck into the mix, providing veteran truckers and newbies alike with a reliable truck for them both. The International Transtar comes with some of the greatest specifications of a truck:
High quality Mirror Reflection
Unique Model Sounds
Unique Choices of Body Color, Paint, Metals, Wheels, and Rims
Cable Trailer Support
Windows Animation Support
F-Mod Sound Support
Working Headlights, Brake lights, Tail lights, turn signals, and reverse signals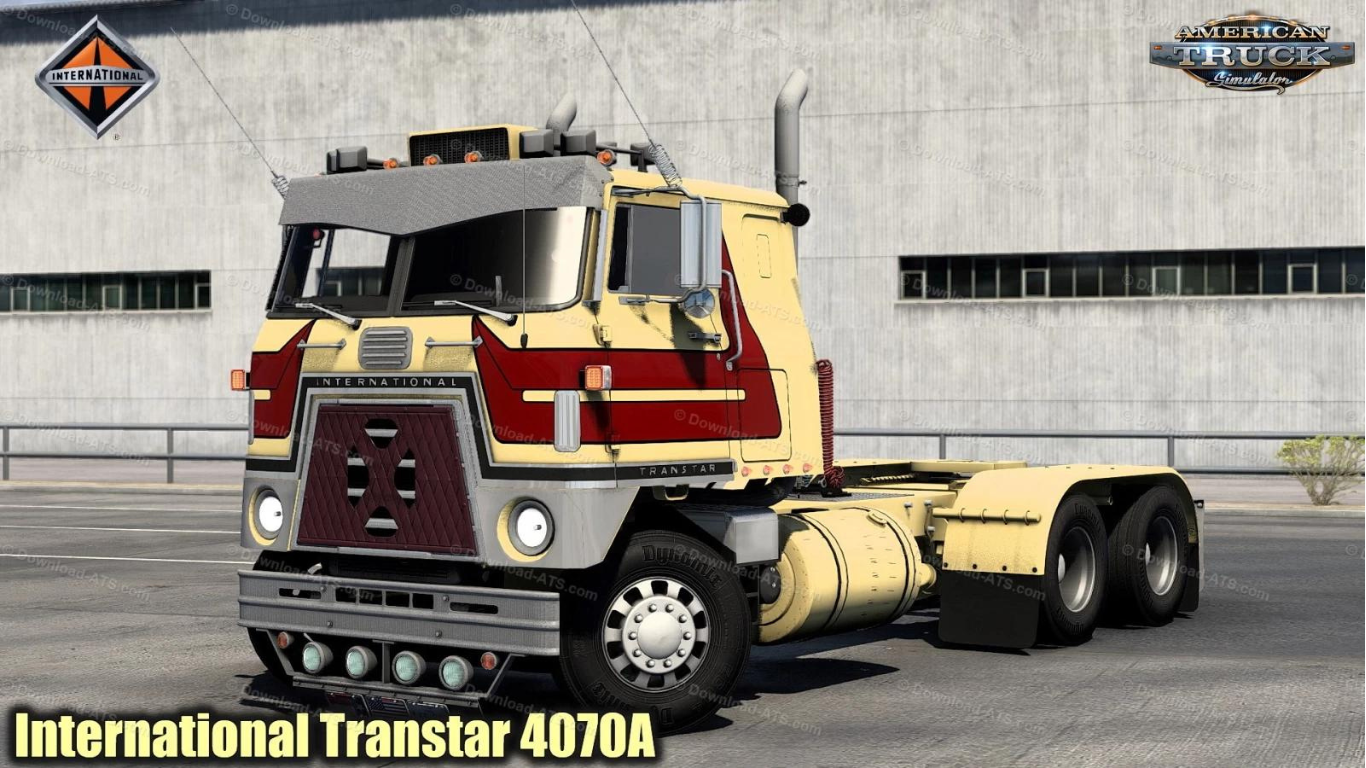 ---
Military Cargo
Moving on to Euro Truck Simulator 2; collect your men, grab the required weapons, and deliver military cargo from base to base across iconic European locations. Your load will look drastically different than ever carrying a 48 thousand kilo tank across country to the destination of your choice. Carry everything from tanks, helicopters, jets, jeeps, you name it. Almost every combat vehicle is accounted for and are incredibly cool to carry across continent. Load up soldier!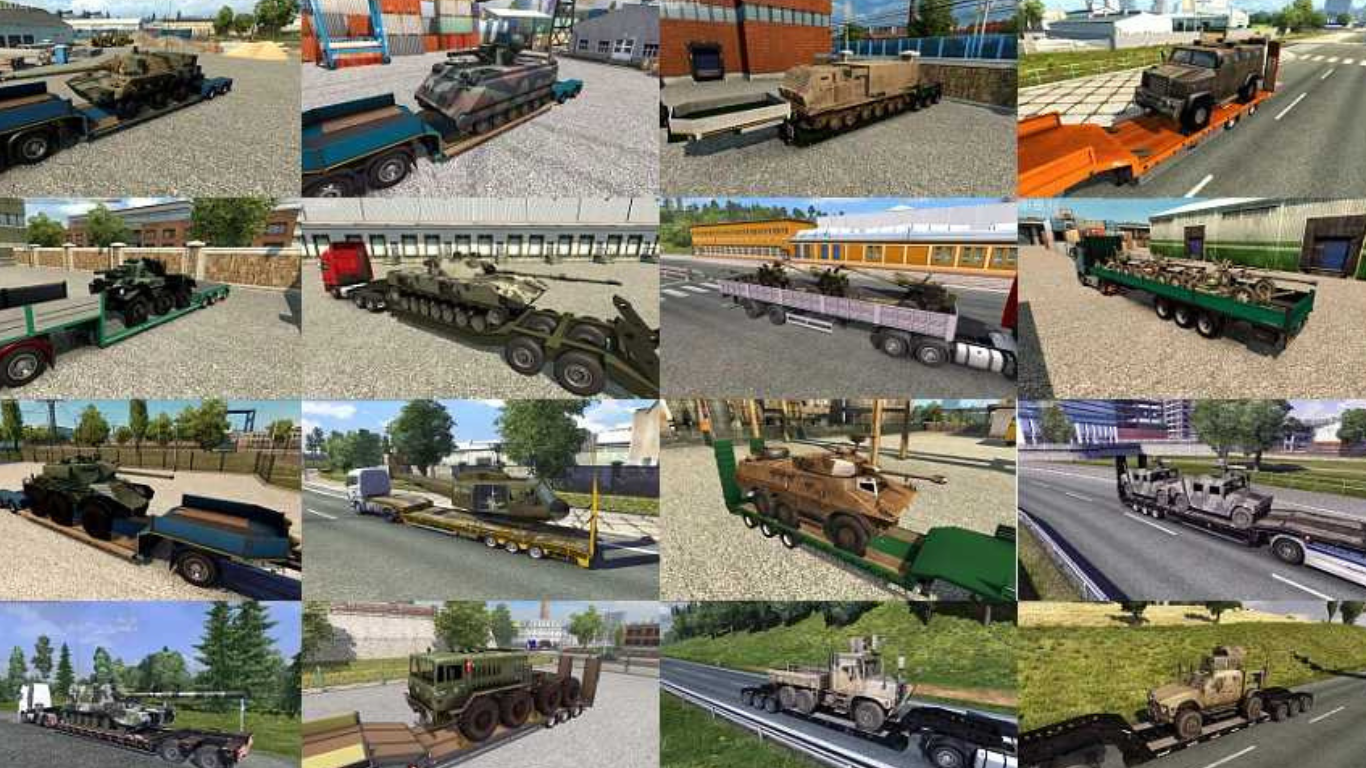 Passenger Transportation
This may be one of the coolest mods available for Truck Simulators as a whole. The Passenger Transportation mod adds an entirely new purpose to the game; exchanging physical loads to be delivered for human transportation jobs! These jobs are bus driving jobs spent driving people around town through regular bus routes, and stopping at procedurally generated intervals. There are tons of bus routes include longer rural ones, and shorter suburban ones, so your convoy has plenty of options.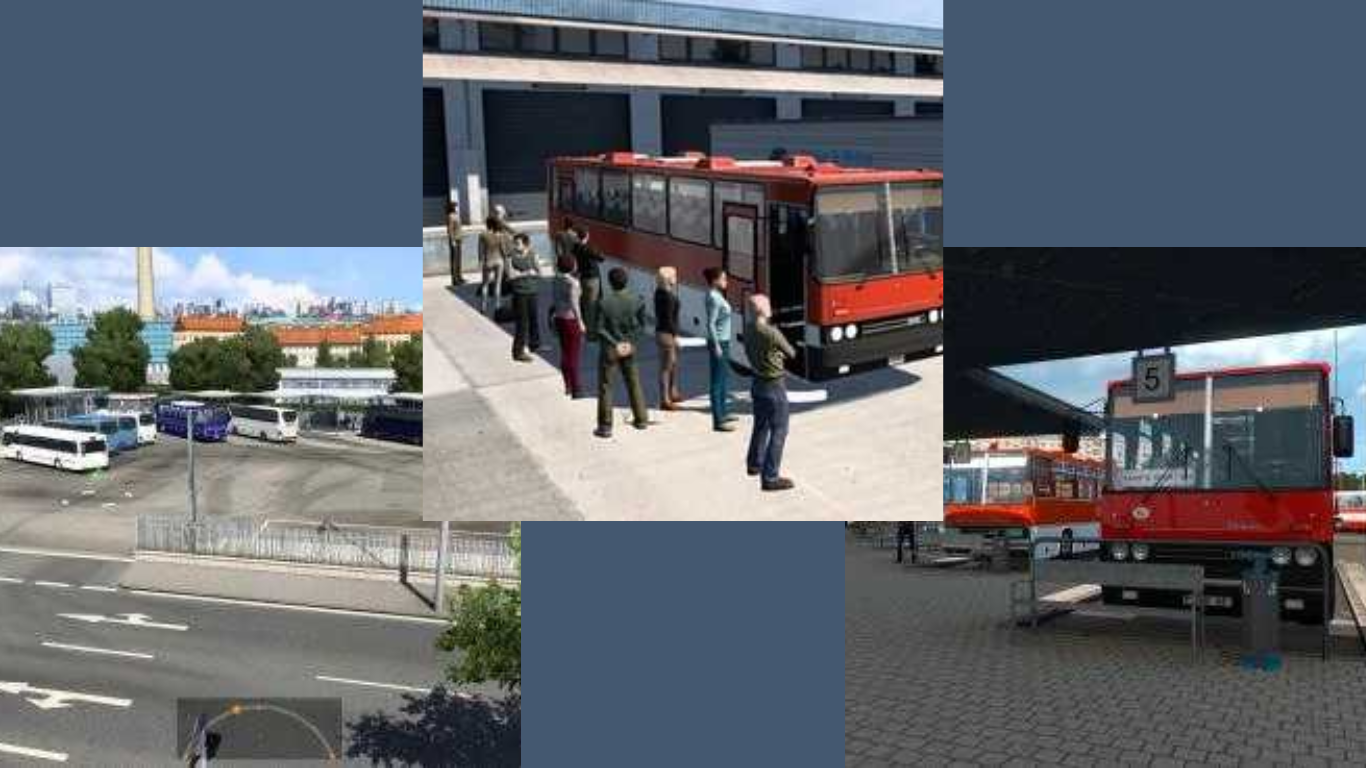 Real Company Trailers
Real Company Trailers is identical to the American Truck Simulator counterpart, bringing many recognizable European brand trailers into the Euro Truck Simulator options, allowing players the ability to take jobs themselves for recognizable brands or simply see them whilst on their travels. These are sure to cheer up many multiplayer Euro Truck Sim convoy playthroughs as your friend group spots a multitude of nostalgic brands across the landscape.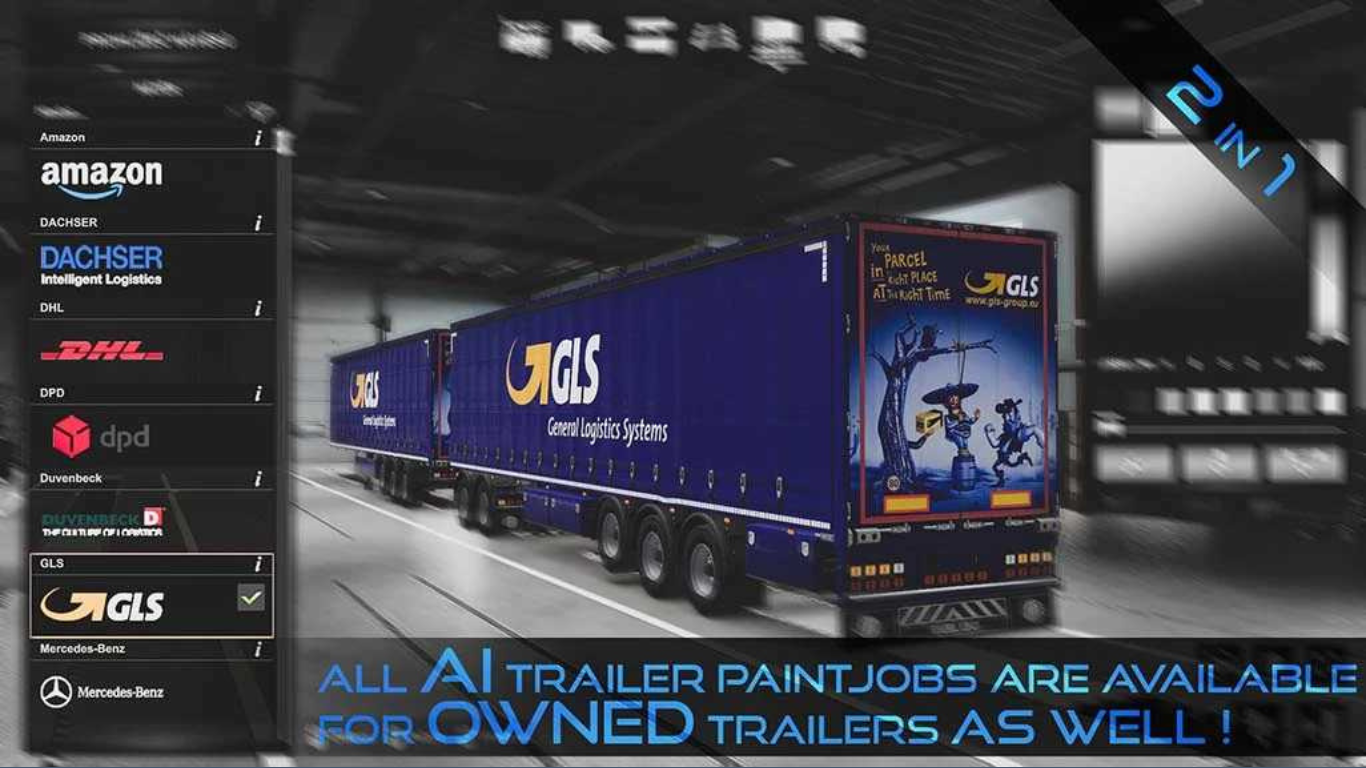 Mario Map v1.46
The Mario Map is included on this list sadly NOT because it's Mario. We regret to inform you that it unfortunately is just an extremely large map expansion to the original game, adding about 1,000+ cities and over 10,000+ km in roads, but everyone here was honestly much more interested to see Rainbow Road in Euro Truck Simulator 2.
While we are crushed, this mod brings a whopping amount of content for your convoy to enjoy in Euro Truck Simulator Multiplayer Servers, and easily secures itself a place on this list....even if the name (and picture) is a lie.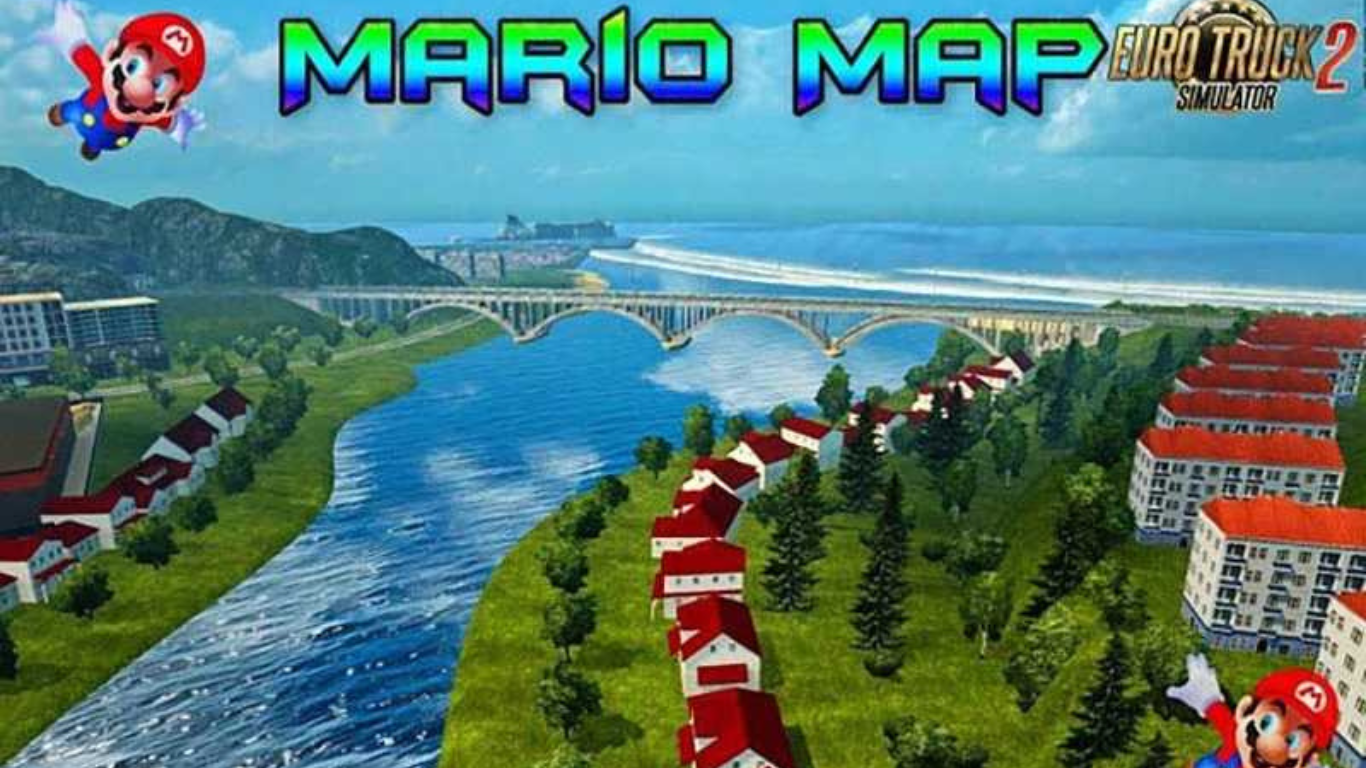 Daniel's Random Events
The reason it's so much fun to host a Euro Truck Simulator 2 server is that with multiple players involved, there's always a bit of randomness thrown into the mix, leading to great interactions. Multiplayer interactions never get old, and adding even more random events helps keep things fresh and exciting. Daniel's random events do just that, keeping your convoy on its toes as you navigate the European landscape with over 450 unique, unexpected events on the roads of ETS2.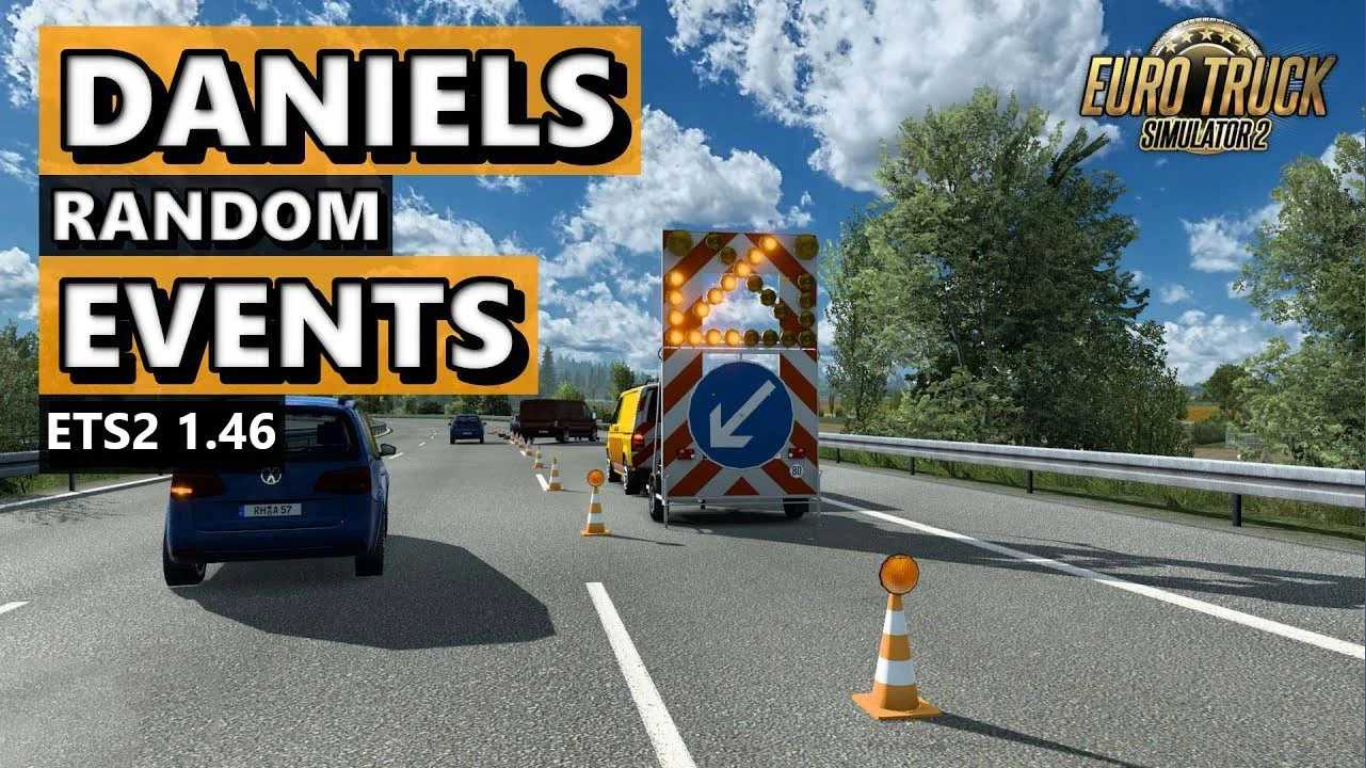 Looking for more Multiplayer Gaming Ideas?
About Shockbyte
Shockbyte is a game server host for Euro Truck Simulator 2, Minecraft, American Truck Simulator, and more.
Do you want to start your own Euro Truck Sim 2 or American Truck Sim dedicated server? Click here to view our game server hosting plans.