CS:GO players have been clawing at every opportunity to see Counter Strike's upcoming update, officially entitled Counter-Strike 2. This entirely brand new title has been critically acclaimed and is something that journalists and content creators have been looking forward to for years, with only select participants being able to participate in the game's Limited Test functionality. All of this hype has built up to CS2's recent ominous Twitter post on September 20th.

Counter-Strike 2 Release Date Teaser
That's not where the rabbit-hole ends though. As of today, September 22, CS2 retweeted a video posted by Team Liquid showing off some incredible highlights of CS:GO's lengthy career in the online gaming sphere. While this may not be a weird move normally, the video ends with an extremely emotional "Thank You CS:GO" signaling a send-off to the game as though it's entering a new generation. Does this mean that CS2 is around the corner and it's release will signify the eventual decline in popularity of CS:GO...? Maybe. But It's notable to say the least.
As though the community couldn't be suspicious enough of the first tweet sneakily signifying the release of Counter-Strike 2 to the public... The team's Twitter page DOUBLED DOWN and made the screenshot of their viral tweet their Twitter banner. If you go to their Twitter right now you'll see their direct understanding of this attention-grabbing tweet, plastered large across their profile.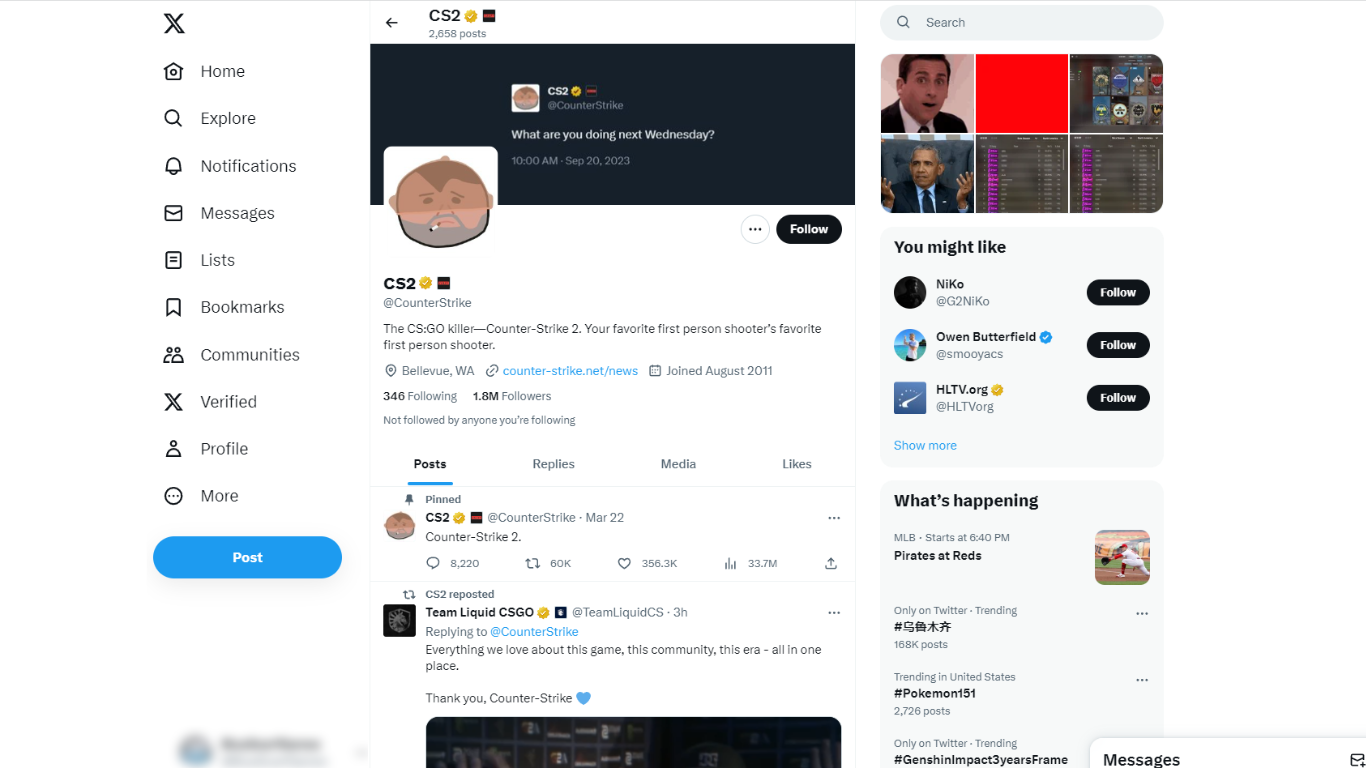 Counter-Strike 2 Datamine Proves MORE
Companies these days can't get away with releasing even a smidge of information without the community digging it's grimy hands into every socket of data involved. Fortunately for the Counter-Strike 2 community, this has proven useful as well as it has revealed some evidence that points towards similar release date claims as the Counter-Strike 2 Twitter's teaser date. To set the stage, if the CS2 tweet IS a teaser, it is referring to the release of the game on September 27th, 2023.
A data miner was able to find a new "premier mode" within the files of Counter-Strike 2 that most likely will function similarly to a ranked-system in CS:GO or Valorant. This Premier Mode is split into seasons, separated by dates, with the first season of CS2 starting on reportedly the 23rd of September. While this isn't exactly the 27th, it would give Limited Test players a short time to also debug the Premier Mode before the full game goes live on the 27th for all to enjoy.
Counter-Strike 2 Misconceptions
After having been given it's own unique title, it's own branding, an opt-in "Limited Test", and plenty of online coverage setting it apart from CS: Source and CS:GO, there's no wonder the community is misguided on Counter-Strike 2's impact on the future of CS:GO. Counter-Strike 2 is NOT going to be it's own standalone game, rather a single update to CS:GO that will play as though it's a brand new title in the Counter Strike series.
While the movement, skins, and weapons will carry over directly from player's accounts and gameplay of the iconic CS:GO (and it will simply be an internal update to CS:GO) players will queue INTO Counter-Strike 2 WITHIN the game of CS:GO in order to participate. Despite many changes to the gunplay, spray patterns, and smoke manipulation in Counter-Strike 2, many aspects of the game will remain the same and this is a misconceptions many players don't understand.
Counter-Strike 2 Join the Limited Test
The Counter-Strike 2 Limited Test team said they were opening up the formally "limited access" game to a far wider audience on August 31st on their blog. Players who are in good standing on Steam as well as are active players of CS:GO are able to apply and obtain downloadable access to CS:2's Limited Test simply by entering within the CS:GO game according to the Counter-Strike 2 Team. While the Limited Test has been open for a few months now and has most likely seen extensive internal testing, the community is eager to see if any bugs will persist into the live game.
If you're a veteran CS:GO or Counter-Strike: Source player and you're excited to get your hands on Counter-Strike 2, you won't have to wait much longer for it's eventual release to live servers. While none of the previous sources mentioned are confirmed, many signs point towards next week as a big event in Counter-Strike 2's history, even if not the official release of the game to the public community.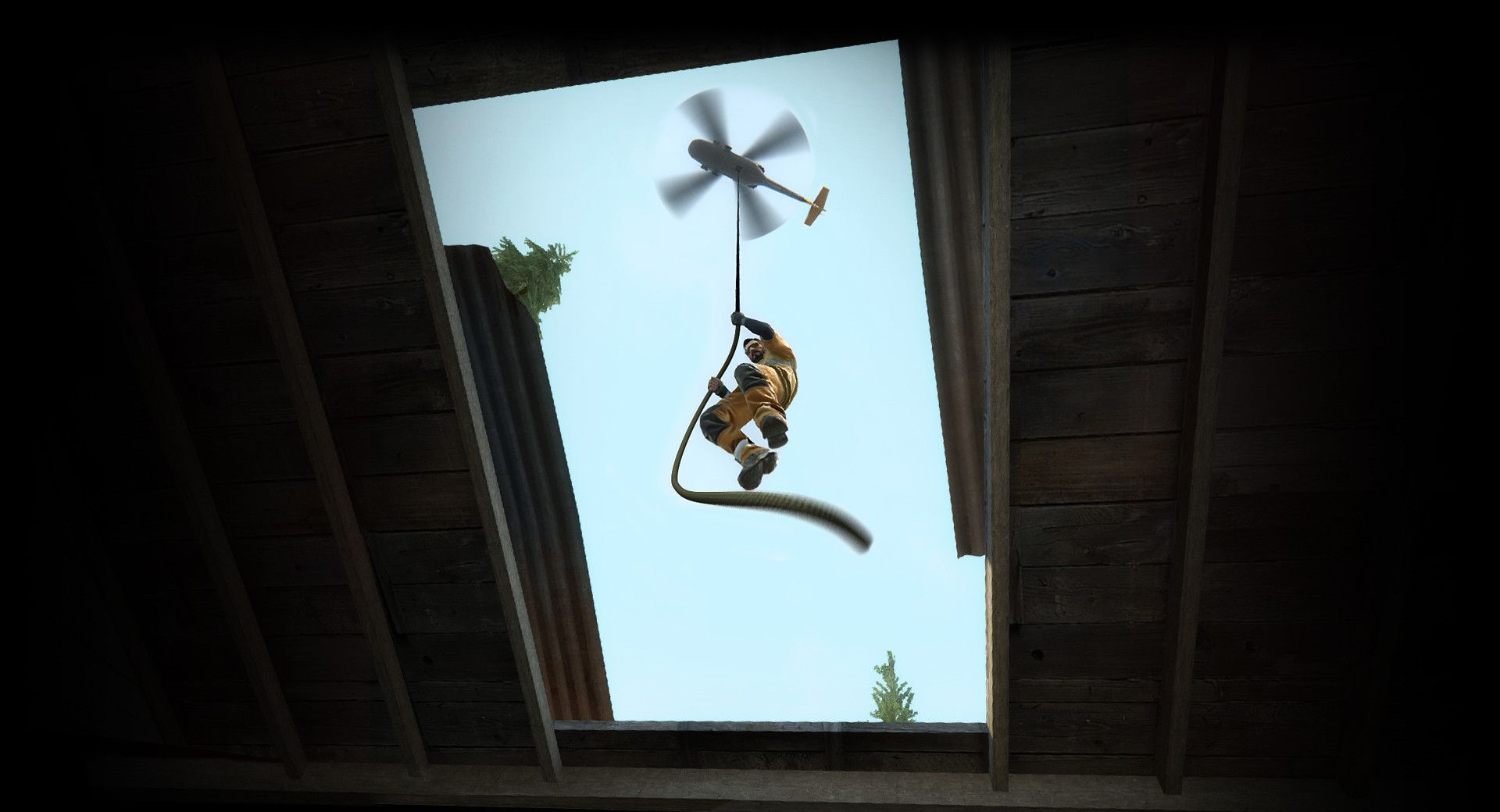 About Shockbyte
Shockbyte is a game server host for Counter-Strike: Source, CS:GO, Gmod, and more.
Do you want to start your own CS:S server? Click here to view our Counter-Strike Source server hosting plans.