After Shockbyte's first Insomnia attendance in April, the team has found it exceedingly important to put our feet on the ground and shake hands with the gamers who use our servers every single day. We've already met hundreds of players, nay- thousands who use our services out of the million players to have joined a Shockbyte-hosted server over the course of the last decade, and we're beyond eager to meet even more at each new convention.
In addition to meeting the team dedicated to your gaming experience, Shockbyte will be hosting exclusive competitions on the Insomnia floor for players to compete for a wide variety of prizes. If you're looking to get rewarded for your high level gaming skills by competing in some Minecraft minigames, Shockbyte challenges you to test your mettle at the Shockbyte booth in Hall 3A, booth number S4.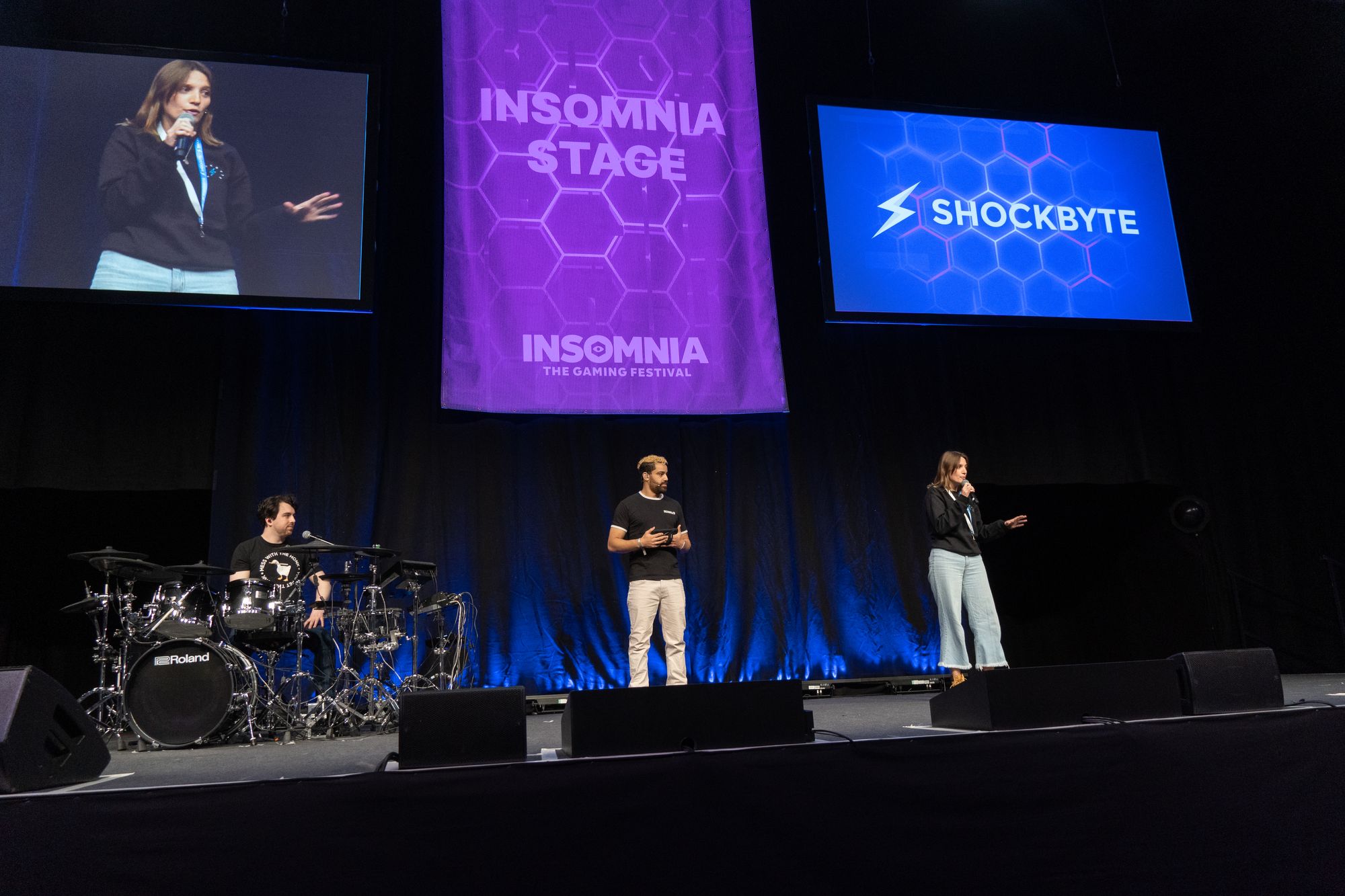 Insomnia Gaming Festival Convention
The Insomnia Gaming Festival Convention is known for its 40,000+ attendees, and its exclusive access to the largest UK gaming LAN parties in the region, with players gaming all hours of the day and night- leading directly into it's name: the Insomnia Gaming Festival. Whether you're into competitive gaming, multiplayer casual games, tabletop gaming, or some else altogether: Insomnia is one of the world's gaming landmarks and Shockbyte is beyond hyped to be there.
A handful of convention tips from pros: be sure to stay cleanly whenever possible, stay hydrated all hours of the day and night (especially you cosplayers!), don't forget to eat breakfast, and unless it's for a good cause: get some sleep. The only way to be on top of your game is for your body to be fueled up right, so you'll need to treat it right as well! Now that your gaming abilities are top notch, head over to the convention floor and take on one of the many competitions, like our booth!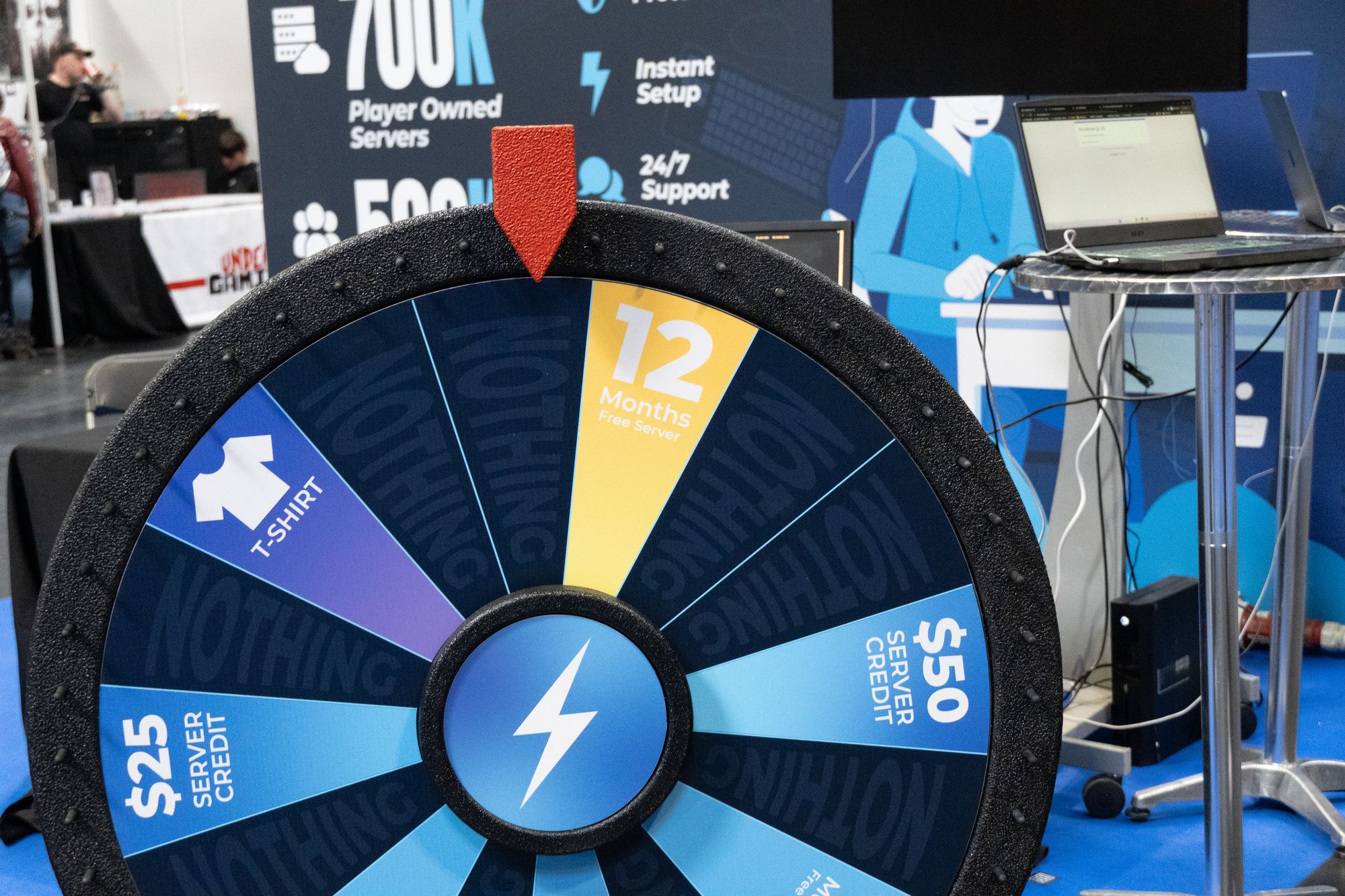 Competitive Gaming at Insomnia
The competition at Insomnia will be absolutely fierce, with competitions in Valorant, CSGO, and TF2 being featured on the main stage as part of the iSeries Open. Players looking to get their abilities in top shape may want a server of their own to practice scrims or competitive matches together on and Shockbyte is a long-term host who has been partnered with many Esports teams for exactly that. In addition we'll be having intense Minecraft duels of our own, so get ready!
The Minecraft tournaments you'll be facing off against in at the Shockbyte booth include Parkour, Bed Wars, Spleef, and 1v1 Deathmatches; All testing player's vast Minecraft knowledge and player capabilities. While not every player is exactly as skilled at Minecraft as one another, the wide participants of Insomnia will always give you the luck of the draw and you might just come out on top. Come shake hands with our team on the floor, and defeat your fellow gamers!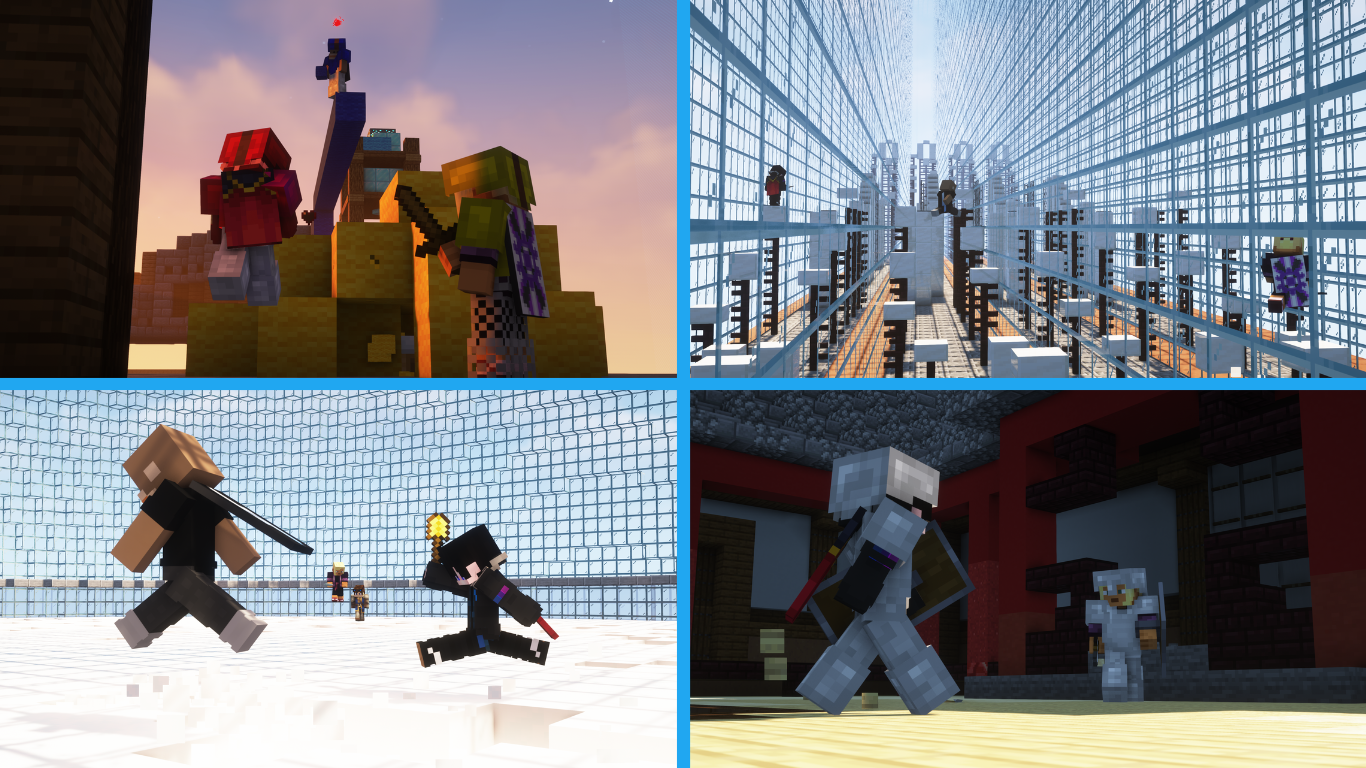 Staying Up to Date with Insomnia Gaming
With so much going on at Insomnia, gamers will have to have all their quest indicators on for this convention. The Insomnia Gaming Festival has made it super easy to know when all their major competitions are by following their Esports guide on the website here. Shockbyte's tournament lineup is soon to be released as well, and you won't want to miss a single one of these high-intensity Minecraft tournaments...so choose whichever Minecraft skill you're best at!
If you're not sure where to look to stay up to date on Shockbyte's current Insomnia movements and competitions, it's best to check the Shockbyte Twitter and Instagram. Choose the minigame you're most comfortable with and come dominate the competition for a chance at some of the coolest Shockbyte swag we've given to date. We're looking forward to seeing all of the most skilled Minecraft players dueling it out on the Insomnia floor!
About Shockbyte
Shockbyte is a multiplayer game server host for some of the biggest competitive titles out there, such as Minecraft, TF2, CSGO, and many more.
Do you want to start your own gaming server to prep for Insomnia? Click here to view our full list of server hosting plans.