In our very first article on this blog we told you about 7 types of Minecraft servers that you can create. When we wrote this, it was important to us that we gave special recognition to educators who use Minecraft to engage with students in a unique way.
Little did we know that just a few weeks later we would have an opportunity to support some of the most valuable people in society.
The COVID-19 pandemic has forced governments around the world to make strong rules and changes to slow down the spread of the virus. Many parents and teachers may be wondering what they can do to keep their children safe, occupied, and most importantly; learning.

We believe Minecraft can serve a unique purpose in this vastly different world of remote learning. So, we would like to offer our support by supplying teachers with free Minecraft servers.
Continue reading to learn more about how to use Minecraft for remote learning and how to apply for a free Minecraft server from Shockbyte.
Table of Contents
What is a Minecraft server?
Minecraft multiplayer servers allow players from anywhere in the world to join and interact in the same Minecraft world.
Servers can be private or public and allow anywhere from just a few, to hundreds of players to play at the same time. These servers are maintained by server hosts like us here at Shockbyte. This way you can focus on teaching, rather than internet connections or security.
Even while students are at home, Minecraft servers allow them to work together collaboratively and communicate in real-time.
This is especially important right now as many schools turn to remote learning due to ongoing lockdowns. Additionally, this helps keep students from feeling isolated by connecting them with their friends and peers.
Educational servers offer many ways to use the game for learning. Students can build projects together, read, write and share stories or look through display rooms as a group. You can also download pre-made worlds, which could be for lessons templates, or allowing students to visit historical (or fantasy) places in-game.
There are many different ways to set up a Minecraft server, but it all starts with the creation of a new world and inviting your players to join. Once accepted, educators in our program will have a Minecraft server instantly available for players to join.
From there we leave it entirely up to you on how you'll use this interactive medium to connect with your students! We have a whole series of tutorial videos on our YouTube channel about how to get started with your Minecraft server. There are also some resources linked at the end of this article to help with inspiration.

Why should you use a Minecraft server for education?
Minecraft is a great educational platform for all ages and can be used to teach any subject.
Millions of kids around the world are already familiar with Minecraft, and with how flexible the game is. Teachers and parents can use it to not only connect with their students remotely, but also use it as a supplementary educational tool.
In recent weeks we've seen everything from museums to conservation groups create Minecraft servers which players "visit" to get a virtual tour of in-game exhibits. Governments have launched servers where people can learn about their countries. Even non-profit organizations such as Journalists Without Borders have created servers like The Uncensored Library, which allows users to read news articles from around the world in different languages.
With just a bit of work, teachers have come up with unique ways to integrate their lesson plans into Minecraft. Using the tools available in the game, they can write lessons into books that students can read, ask students to think creatively with builds that reflect a book or story they've read, create massive monuments that demonstrate historic events, put notes on signs in front of visual displays, and even use redstone contraptions to teach math or basic programming skills.
Beyond the teaching capabilities of Minecraft, this game offers a way for students to connect with their friends from home. One of the most important aspects of school is children learning to socialize with each other, and Minecraft's multiplayer servers create a safe place where they can continue to do that.

Shockbyte for Education is a new program where we provide free server hosting for educators.
Eligible teachers, schools, universities, museums, libraries, and clubs are able to apply at the link below to receive three (3) months of free Minecraft server hosting.
As soon as you are accepted and a new slot available, you will receive an email with your server details and details on how to get started.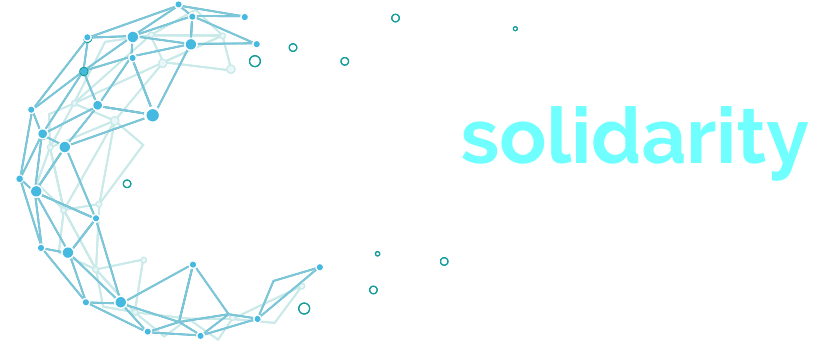 Eligible applicants will receive a server with the following specifications:
Support up to 50 Players - With expansions available if required.
Hosted in the region of your choosing - Choose from North America, Europe, Singapore or Australia.
Cross-platform accessibility - Join from Minecraft Bedrock Edition on Smartphones, Tablets & PCs.
Other editions available - Minecraft Java Edition servers for PC-only use are also available.
Extensions, larger servers or multiple servers can be requested if needed, but we make no guarantees if we can accommodate this.
This does not include the separate Minecraft Education Edition features, as that is a separate service built for the classroom and is only available via application through Mojang. You can learn more about Minecraft Education Edition on their official website.
We recommend using Minecraft Bedrock Edition, as this is the version that most of your students will already have and supports almost every device - Android and iOS phones/tablets and computers. Plus, Bedrock Edition on Android and iOS is cheaper for each individual user, which makes it more likely that your students will be able to join.
Java Edition is available to you as well if your players all have PCs with Minecraft Java Edition installed. Just make sure that whatever version you set up that your players have the appropriate version installed so that they can connect. Bedrock and Java Editions are not compatible with each other.

We are opening up this program to all varieties of educators and schools around the world. Teachers, schools, universities, club organizers, libraries, and local communities are all welcome to apply at the link below.
Click here to submit your Shockbyte for Education application.
Shockbyte for Education does have limited availability. This means we cannot guarantee that everyone who signs up will be provided a server.
All valid submissions will be added to a wait list, and we hope to activate them quickly so that you can interact with your students in-game as soon as possible.
Thank you, teachers, parents, and organizers for the hard work you're putting into continuing to educate our students around the world. We look forward to being able to serve you in this small way, and to receiving your application soon!

Minecraft has been around for more than 10 years, and we here at Shockbyte have been operating for most of that time span. In that time we have found many, many resources online that will help you get started creating lesson plans in the game.
In the coming days we will publish another article with a more complete list of resources to help you get started, but here are a few ideas to check out:
Also, you may want to check out this guide on the official Minecraft blog about how to stay safe online, and send this to your students and their parents.
Keep an eye out on our blog for more detailed examples, and guidelines for how to use them, coming in the near future.