Shockbyte is proud to have shaken more hands at Gamescom Germany than ever before and made connections across the gaming industry that are going to shape the landscape of the future to come. After hours of flights between our team, flying in from either Australia, the UK, and the US, the Shockbyte squad was proud to have met up with an incredible partner of ours Servers.com to deliver an amazing booth and indescribable event.
If you were ever able to grab a coffee at the Servers.com booth alongside a member of our team or theirs, we're absolutely glad you did, as it was almost required for everyone attending (especially by the third day)! The convention was a massive success both in meeting rooms and on the convention floor, whether we closened a relationship over a meeting table or struck up a chat while waiting in line for drinks. From every member of the Shockbyte team, Thank You.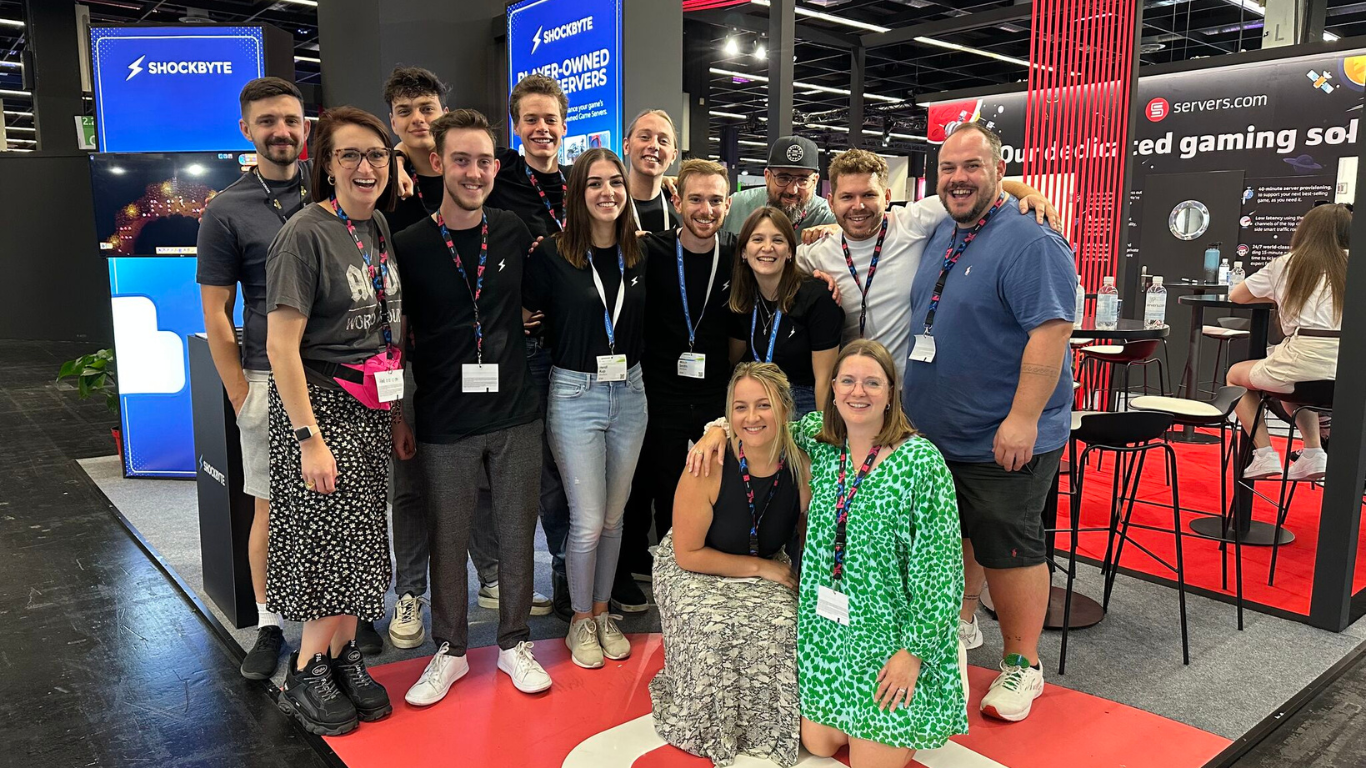 First Timers and Sore Feet
Across the Shockbyte team, there was a handful of first-time Gamescom attendees that were overwhelmed by the pure scale of the event, let alone the walking distances between areas. The B2B area was absolutely huge, separated into three distinct districts, with each area also featuring two levels of their own. This doesn't even remotely compare to the B2C area of the convention, so for the few who were already getting lost at the B2B...forget about finding your way in the B2C.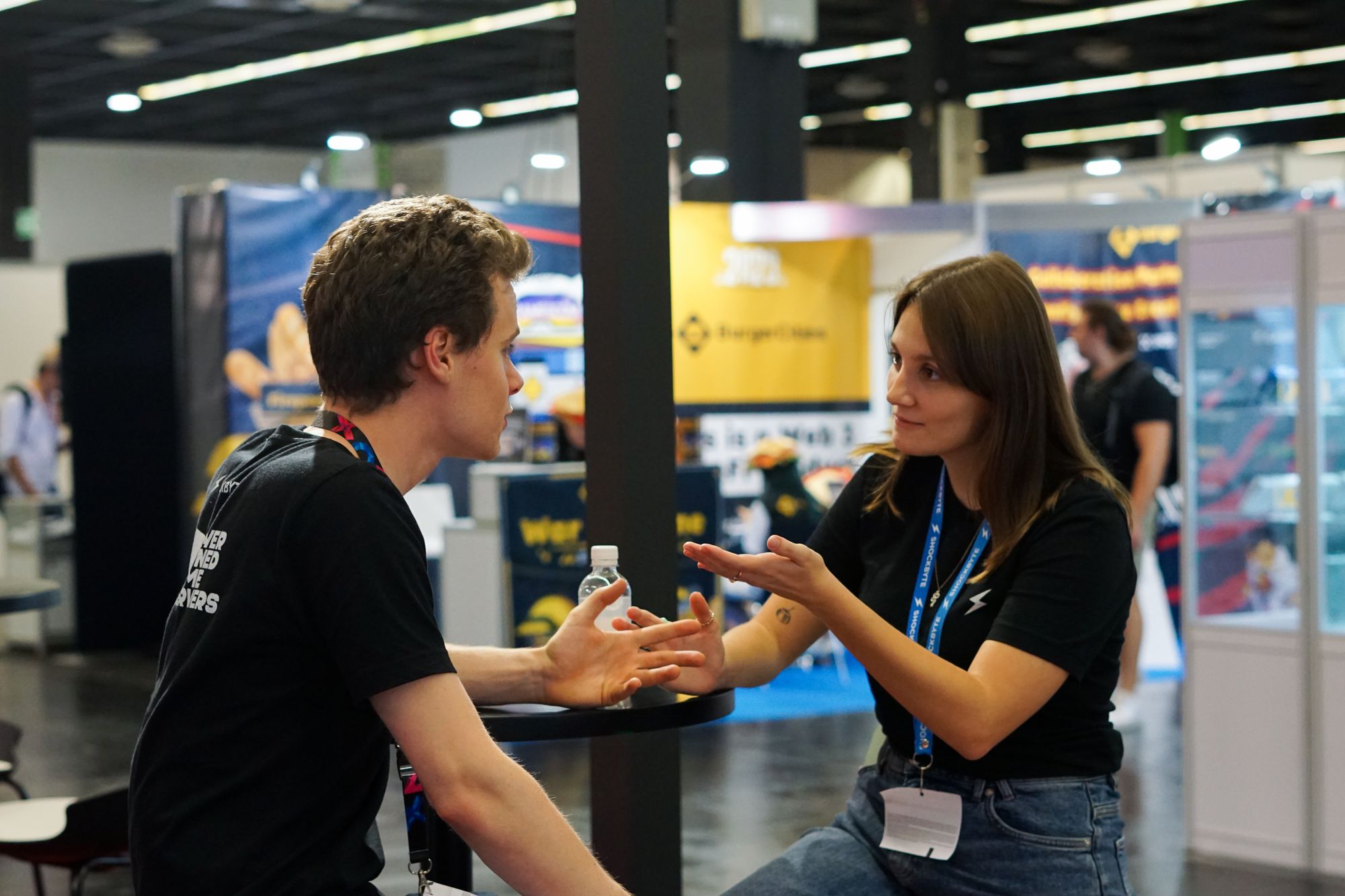 Gamescom Cologne Connecting
A major lesson learned throughout Gamescom is the importance of making a meaningful connection everyone can follow-up on and remember, all in the moment. Business cards are absolutely great for this, as you hand these out and write notes on them at the same time. LinkedIn works wonders too, expanding your LinkedIn connections and making your follow-up message stand out after the convention.
Following up after a great conversation should happen at maximum the week after the convention, but nearly as soon as you're back to work after travel. Some people at Gamescom Cologne were even sending follow-up emails from the convention floor! Making in-person connections is the greatest way to establish a relationship that can continue online and foster into something mutually beneficial with a face and true human behind it.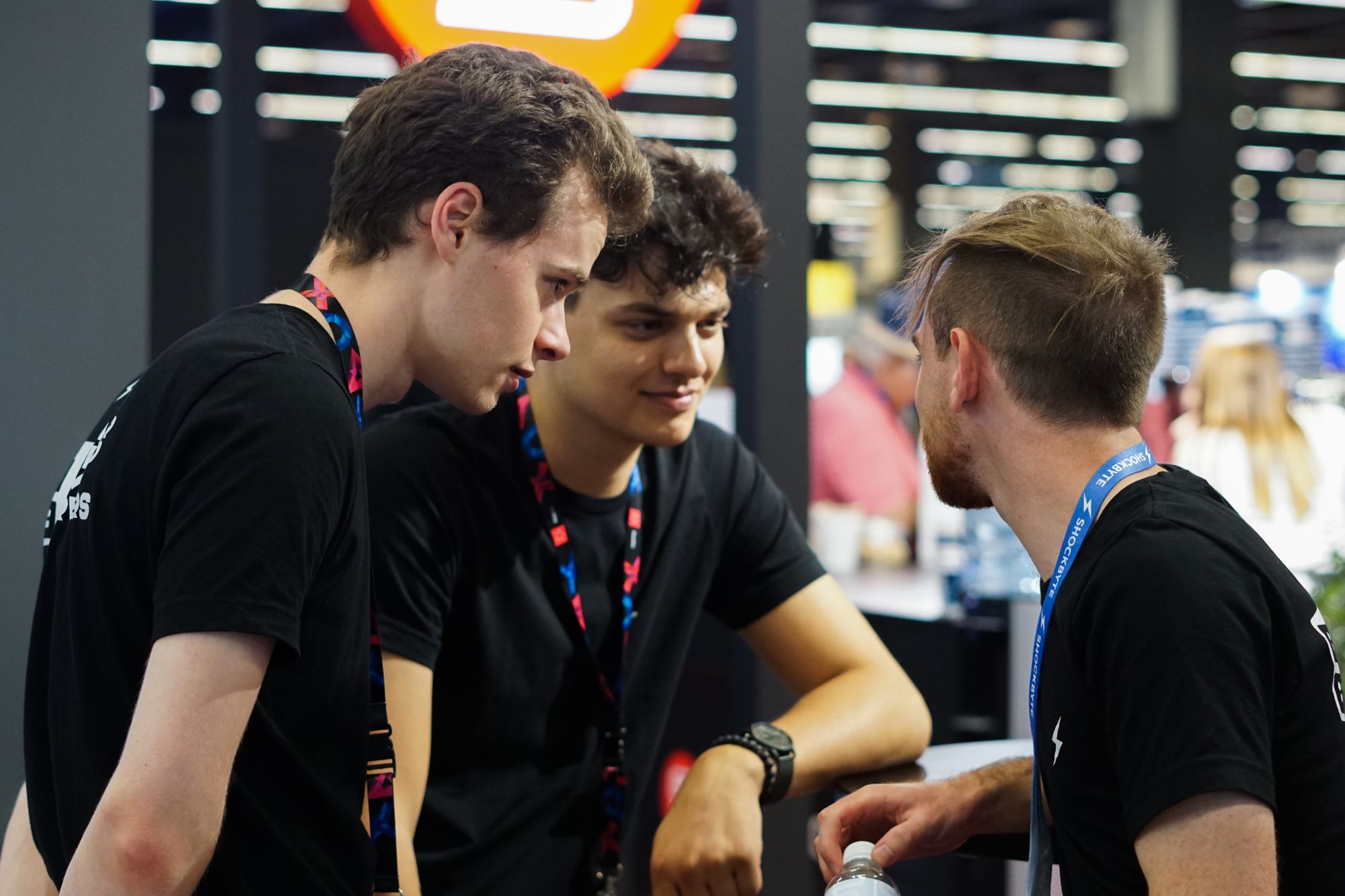 Game Developers and Server Hosting
A huge misunderstanding game developers have regarding multiplayer and servers is expensive costs and limited global coverage. Shockbyte has been attending events such as Gamescom to push our message out to aspiring game developers: Multiplayer doesn't have to break the bank. For developers looking to pay for dedicated servers of their own, it can be a costly overhead for a small studio, and peer-to-peer connections are dreaming far too small. POGS is the way to go.
Player-Owned-Game-Servers or POGS for short, allows multiplayer game developers both indie and AAA to keep the overhead of server hosting off the studio, allow them to work with companies like us here at Shockbyte for sweet revenue sharing options, and for the near-global coverage that Servers.com bare metal servers provide. It also adds longevity to any title choosing to go that route, adding even further profits but also brand recognition for the studio involved.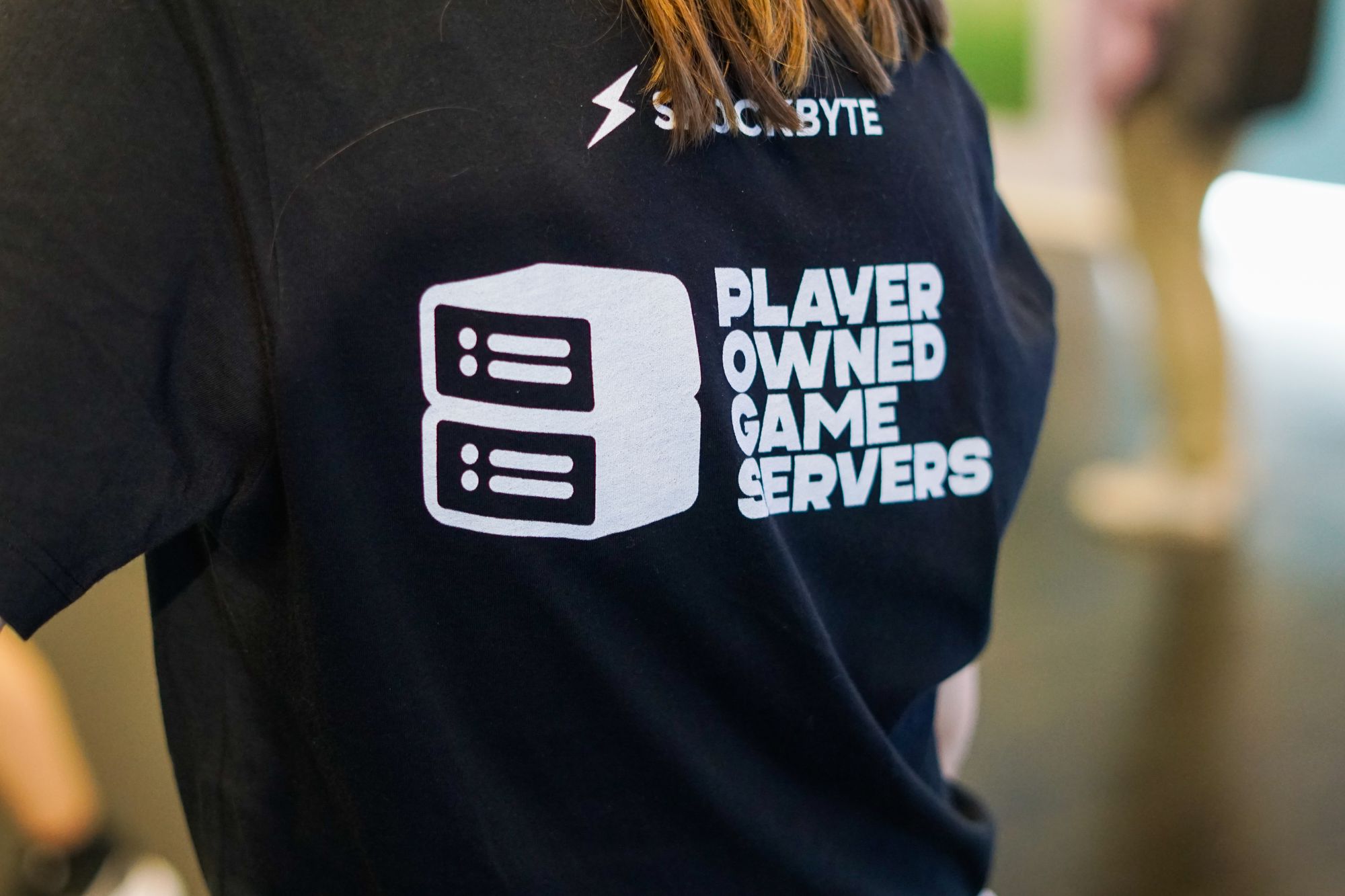 Forming Business Relationships Long-term
Huge partners that Shockbyte was able to meet at our very first Gamescom Asia, both developers and service owners have been strong partners ever since and the relationships you form at every event can lead to endlessly fruitful financial developments collaboratively down the line. We're even working with game developers now who have been developing their titles for years, finally eager to publish them after years of polish.
We're incredibly grateful to partners such as Servers.com that make events like these exponentially as successful, providing Shockbyte with not only the opportunity to shake hands with game developers, but provide them with unmatched bare metal servers and consistently high quality connections that our players have grown accustom to. Even add-ons like DDOS protection were huge at the event for our Esports communities, and are components we are proud to support due to partners like Servers.com.
After the convention the Servers.com team had this to say about their experience throughout the event alongside our team:
We were really excited to have Shockbyte join us as our booth partners at Gamescom this year. They are a great business with a great product and we are very aligned in our approach to customer care and ensuring gamers have the best possible experience. It also helps that they are a lovely bunch of people to work and spend time with.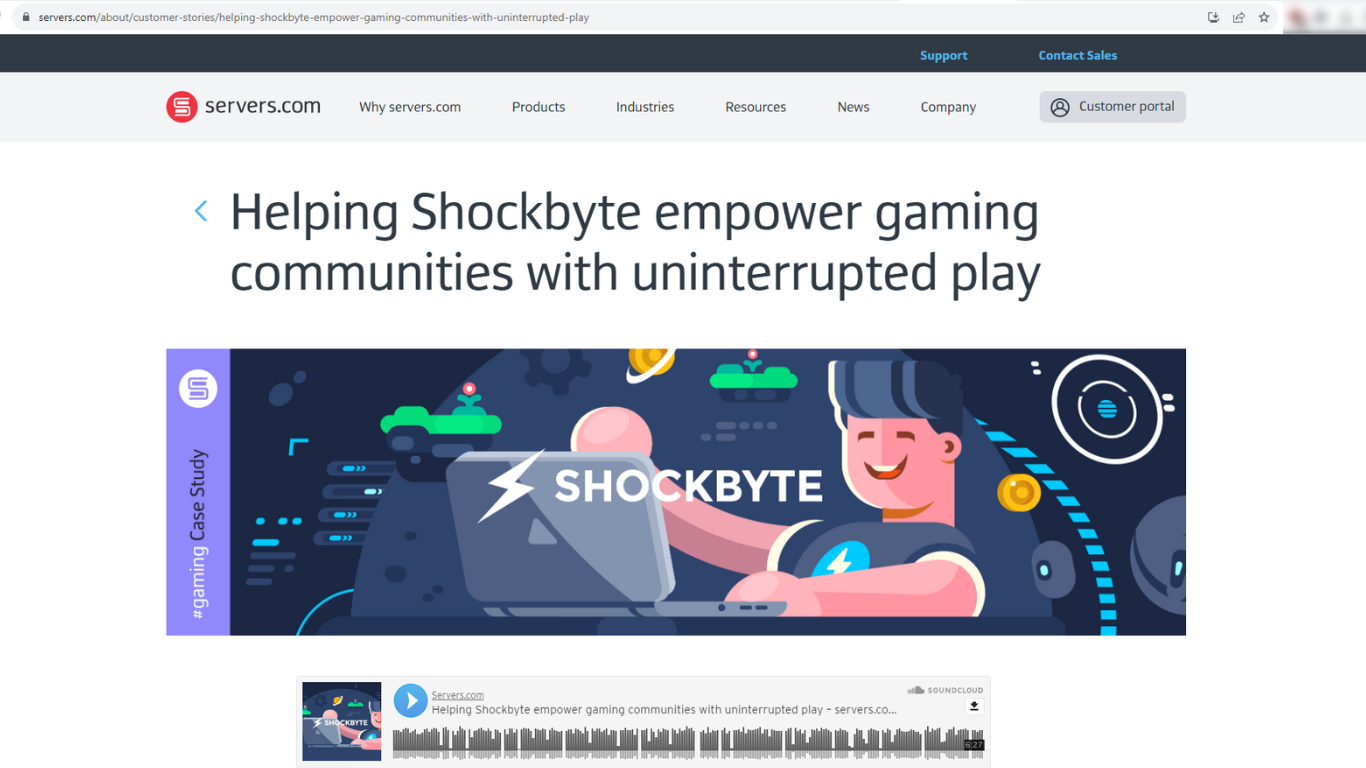 About Shockbyte
Shockbyte is a multiplayer game server host for a wide variety of gaming titles out there, such as Minecraft, TF2, CSGO, and many more.
Do you want to start your very own gaming server with Shockbyte? Click here to view our full list of server hosting plans.