Unlike many other veteran modding communities, much of the Sons of the Forest modding still lies in early stages (just as the game does) lending itself to game-saves, unique ways for players to interact with the console, and helpful mods to fully unlock everything the current release has to offer. In the same vein, Shockbyte servers do not offer modding capabilities at the time of publishing, as modded multiplayer is still in equivalently early phases.
Fortunately, the vanilla game has a lot to explore with its fully fleshed yet confusing story and its expansive building system. Many content creators and multiplayer sessions online have already taken to mass deforestation of the island as they create largescale cottages and mansions. We highly recommend booting up a multiplayer SoTF server yourself and checking out what all the hoopla is about!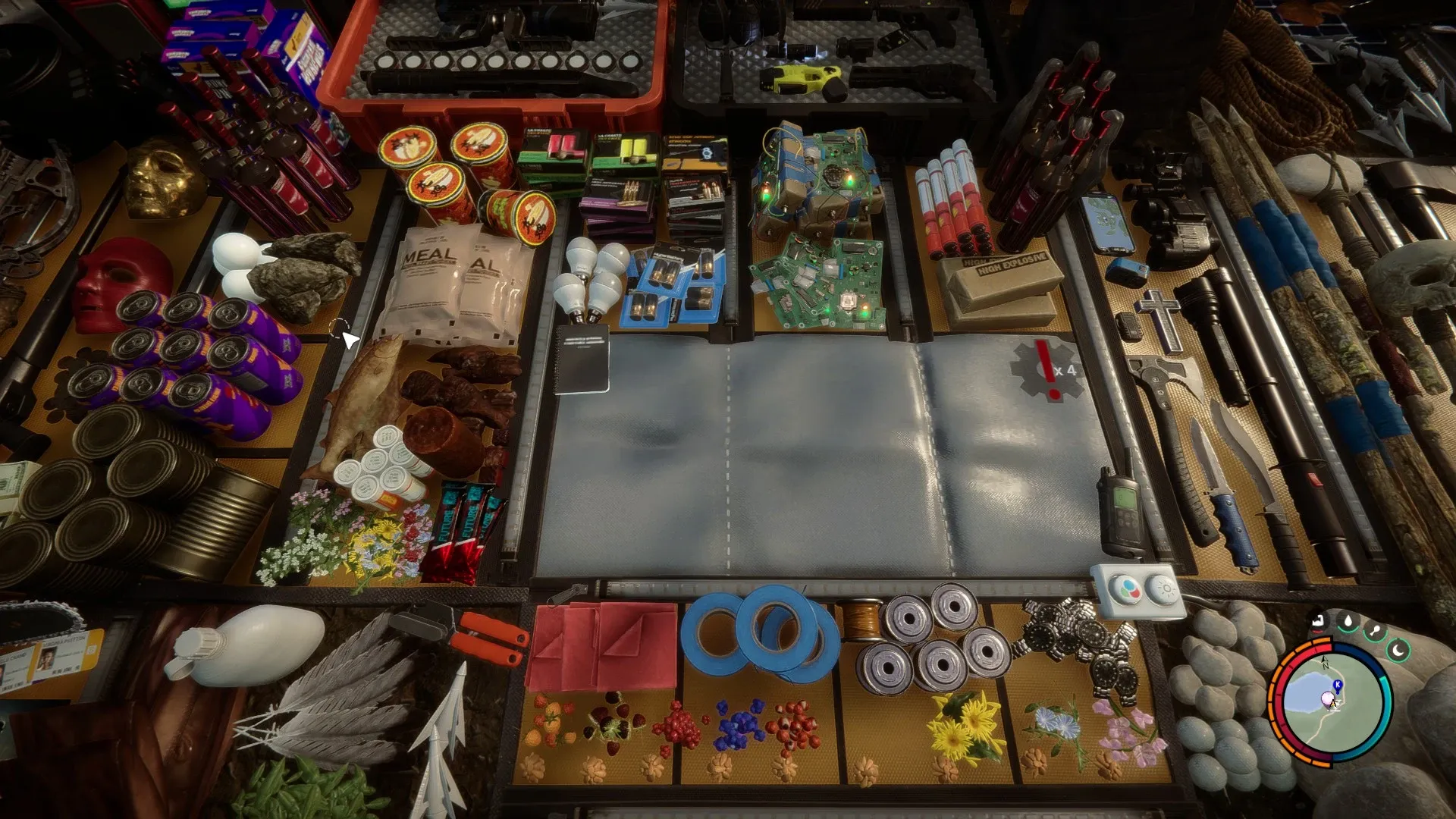 Here are the Best Sons of the Forest Mods:
SoTF Full Inventory | Sleepwell | Natural Detailed Reshade
Build Speed | SoTF Mod Menu | Twitch Integration| Warps
Sons of the Forest Full Inventory Mod
This mod is mostly a change to your save data that changes your current inventory at any point in your playthrough. Despite where you may be in your playthrough, using this mod allows you to completely fill your inventory to the brim with every possible story item, weapon, and progression tool acquirable. This is absolutely great for content creators, builders, or players who are looking to experience the story without all the hassle of running around the map.
This mod also fully fleshes out your backpack by giving you the highest quantity of each item available. At this rate you should never go hungry again! It will also allow players to still experience the exploration of the game without the fear of starvation or otherwise. You could also do things in a console-sort-of-way but we'll cover that in a following mod!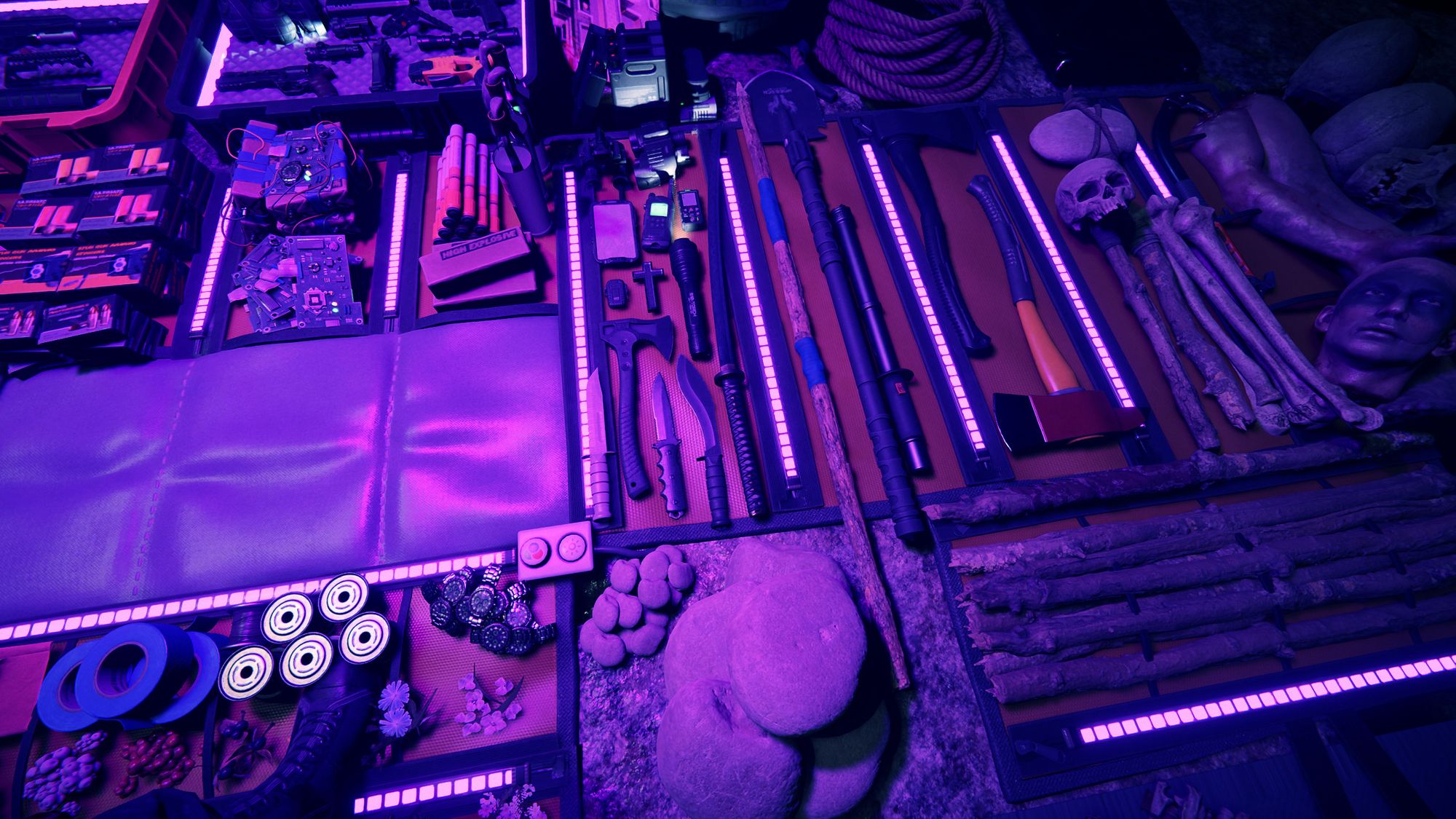 Sleepwell Sons of the Forest Mod
The Sleepwell mod allows players the ability to pass out at will! A trained soldier should have the capability to do so after all. More genuinely though, Sleepwell removes the cooldown timer of sleeping, allowing players to sleep instantly by pressing the default hotkey of F8. This can be immensely helpful for swapping the time from day to night or vice versa and in preparation for long journeys. We'll see if Endnight Games ends up officially adding this one day.
Sleep is an essential part of Sons of the Forest's gameplay, as players will continually drain their max stamina the more tired they get. This makes taking frequent breaks and sleeping an important consideration for every player, which can lead to major inconveniences when drowsiness starts to set in, deep into an adventure. With this mod, you can just take a nap right there on the ground!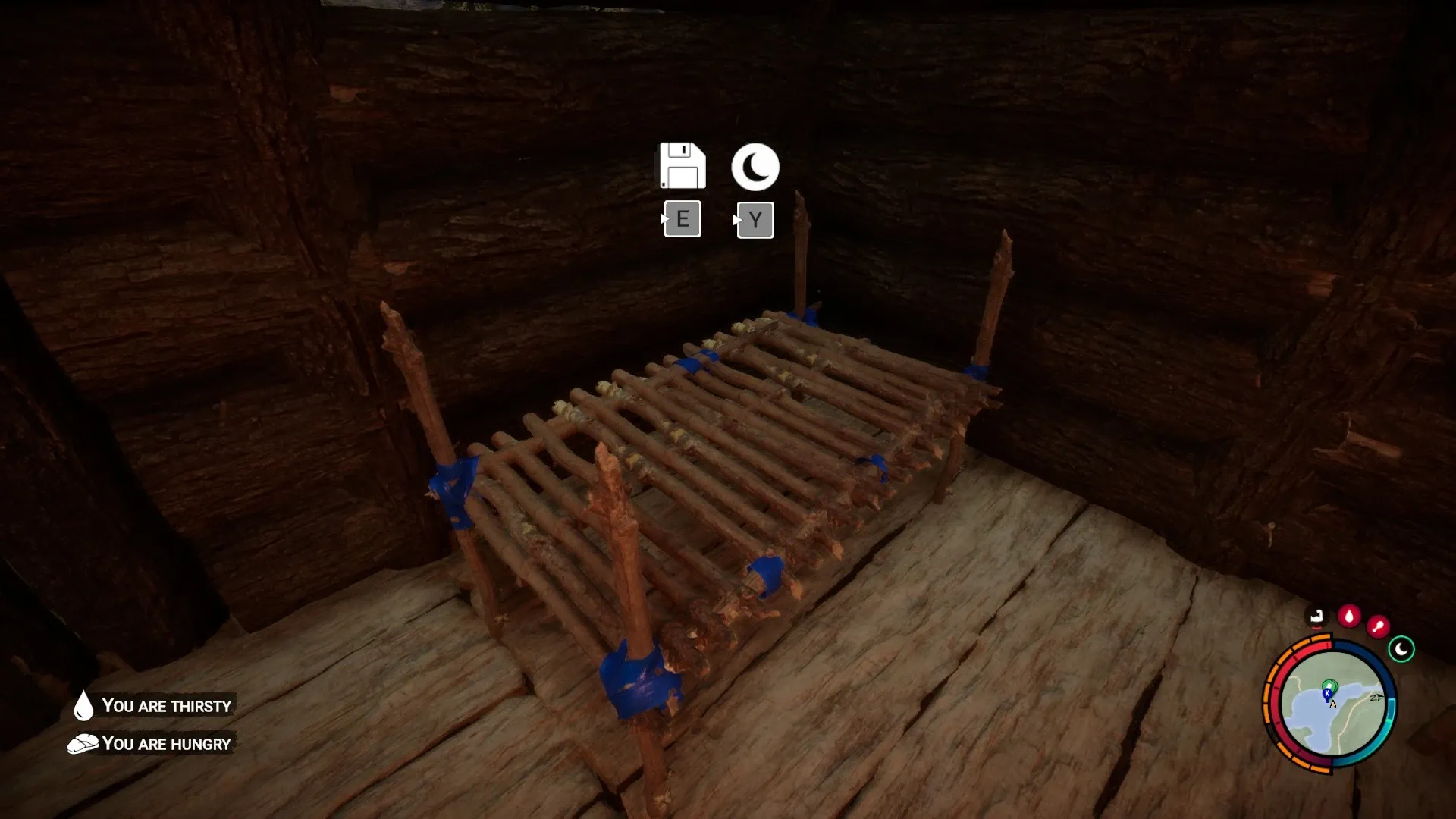 Natural Detailed Reshade Mod
Similar to many Minecraft shaders, these are popular choices for Minecraft as they provide the game with an entirely new look that can slightly alter the game's feel from the original that players may be used to. As of now, this Natural Detailed Reshade Mod is the only reshader mod available for Sons of the Forest, slightly altering the look of the "cozy" forest surrounding the player.
The mod does a really great job of highly detailing the environment and further immersing the player with the warmth of the lighting through the trees overhead. There is an extremely noticeable difference while using the Reshade mod, that appears to remove almost a filter that was in the original game. Once you see it, you'll never un-see it!
Build Speed Sons of the Forest Mod
This is an extremely surface-level mod dedicated to all you creative builders out there spending countless hours building masterpieces of modern architecture on a cannibal-infested island just because you can. This mod makes building fast and efficient by skipping all the needless animations involved with cutting logs, shaping fences, and establishing walls. If you're building complex structures, you absolutely don't need to be spending an extra second each time shaping them too.
This mod is absolutely imperative to largescale builders as each second spent crafting every unique log can quickly add up into hours stuck in animations. While the animations are beautiful for trailers and initial gameplay, they quickly become tedious and repetitive for even the casual player establishing a homestead.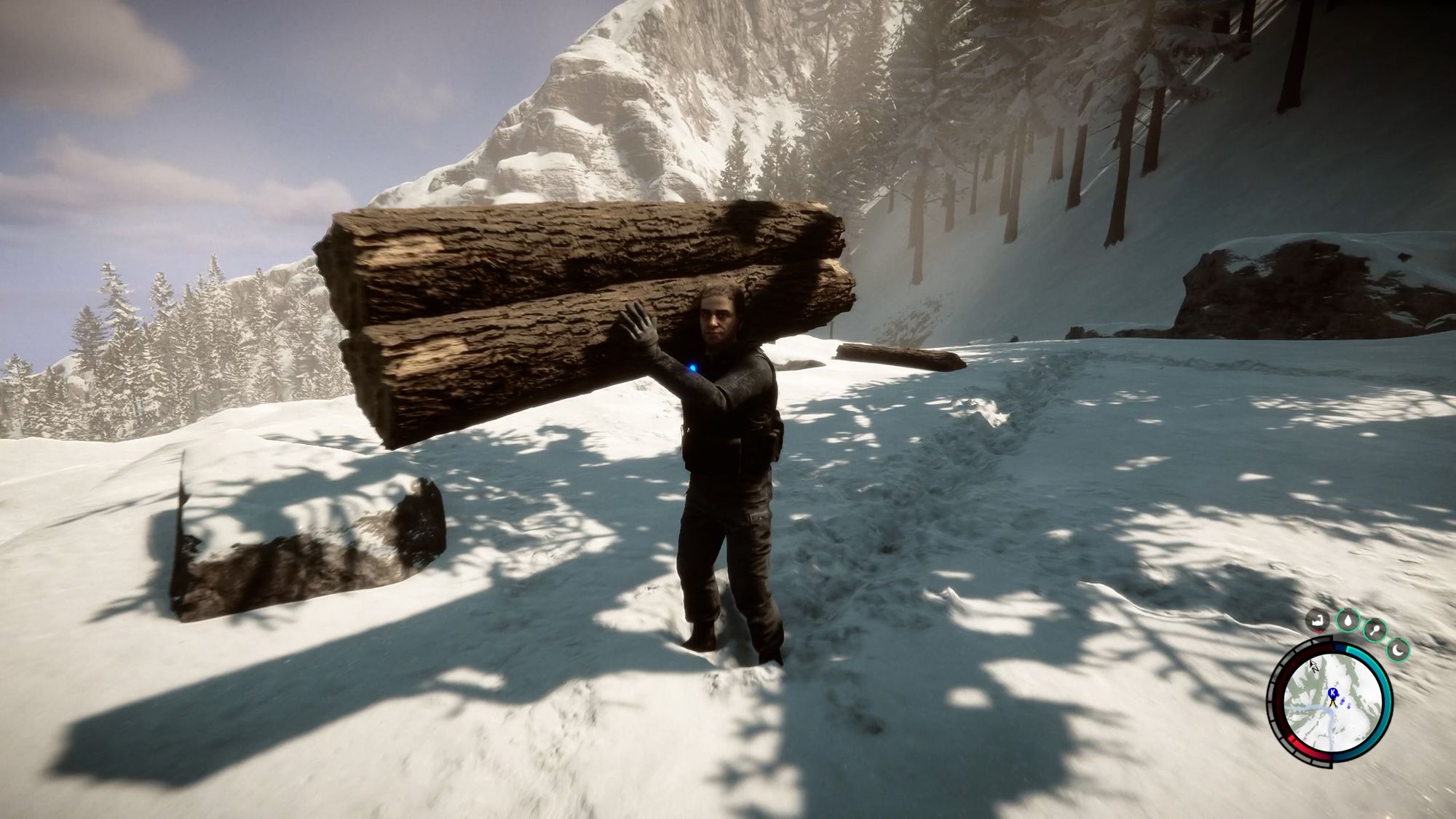 Sons of the Forest Mod Menu
Content creators and casual players alike will regularly find use in console commands and this mod opens up the ability for players to have full access to commands like these and more that are not originally in the base game. Many games such as Valheim provide access to "console commands" providing the ability to directly change stats, or make the player invulnerable at will. Unfortunately, Sons of the Forest has no such thing.
This mod changes that entirely, adding everything from infinite stamina, to "god mode" (complete invulnerability), and even extremely convenient teleports for players to quickly travel around the map to all of the most important locations. This mod is exactly what a content creator surrounding Sons of the Forest would love to get their hands on.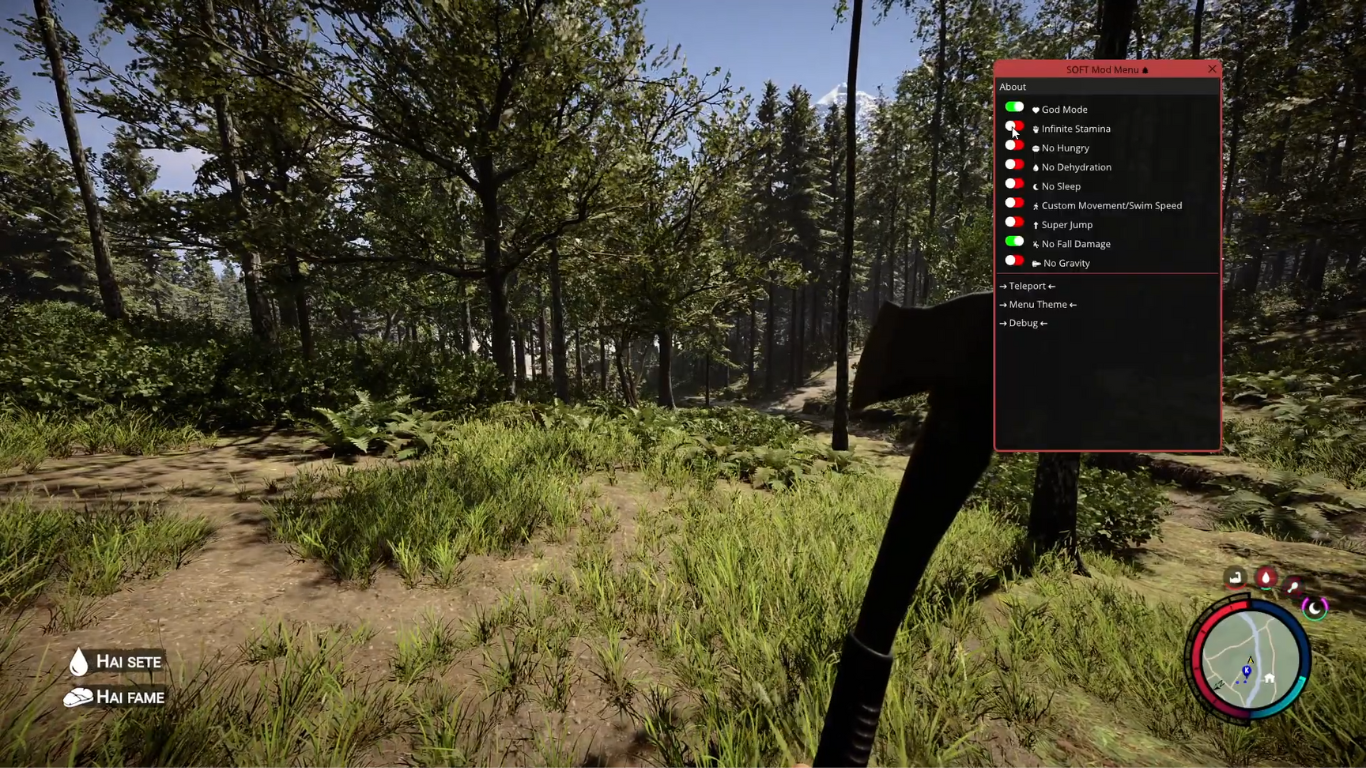 SoTF Twitch Integrations
Another mod made mostly for content creators is Sons of the Forest Twitch Integrations! This mod follows along with the previous by using a "console command"-like system to regularly change the game at different moments according to Channel point redemptions by Twitch viewers! This can lead to hilariously wacky moments, helpful interactions for the streamer, or quick attempts at getting them killed in the heat of the moment.
These redemptions actually have about the same number of options as the previously mentioned Mod Menu, with Twitch integrations providing the viewers the ability to do everything from wildly spawning NPCs, changing the current day/night, spawning a massive amount of free-rolling logs, and much much more. For streaming looking to involve their chat in their next Sons of the Forest playthrough, definitely try out this mod, and try out booting up a multiplayer server with Shockbyte!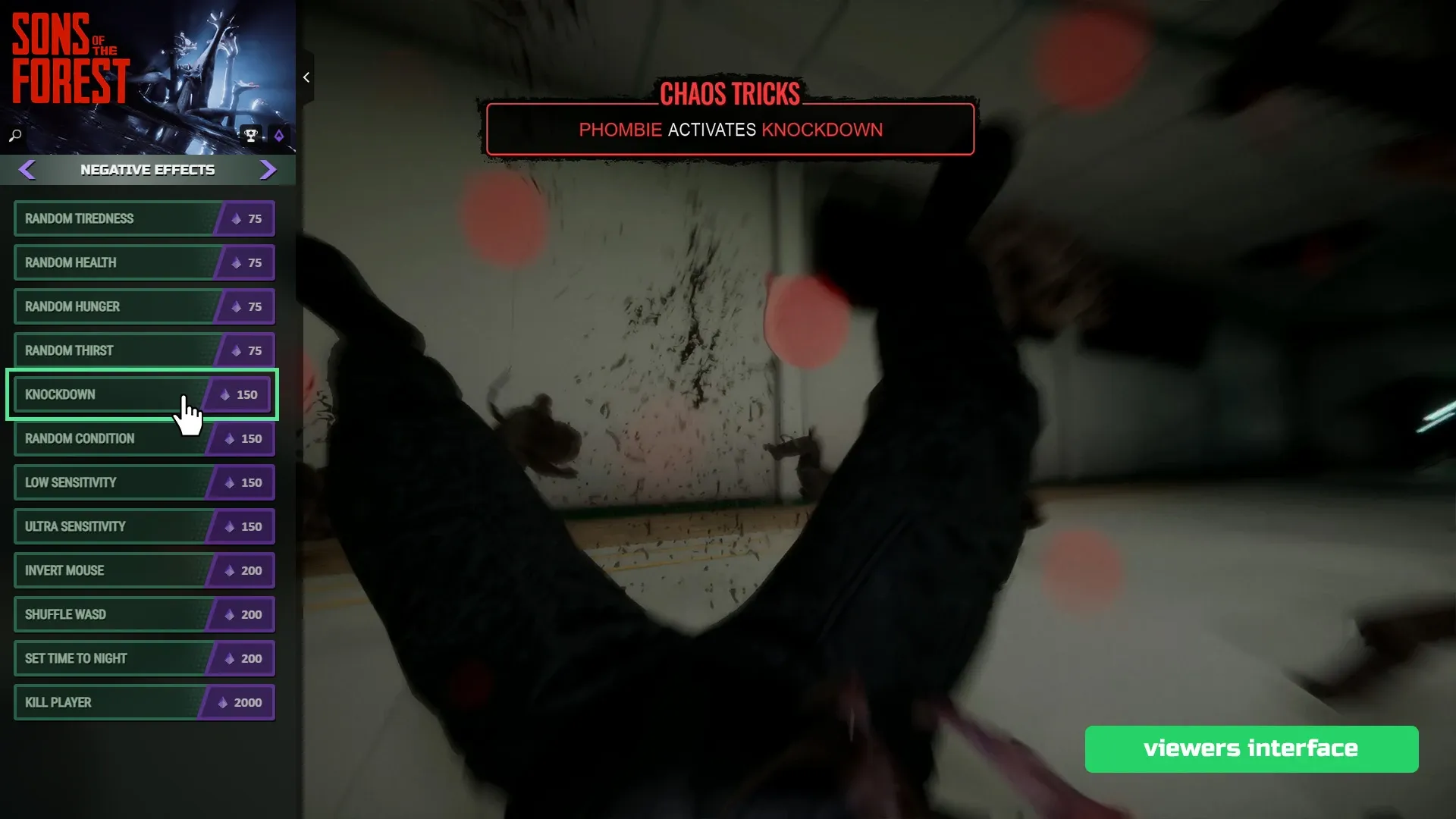 Sons of the Forest Warps Mod
Just as the Mod Menu provided teleports to specific locations, this mod could see incredible use on multiplayer servers whenever multiplayer modding becomes available (reminder, it currently is not on Shockbyte servers). This mod allows players to set ANY location as a Warp zone and once set, they may repeatedly warp to it! This further adds a layer of progression for any playthrough as adding to your warp list is both a satisfying and rewarding feature.
Even veteran players of Sons of the Forest can agree the hike back after exploration runs is merely exhausting and adds nearly nothing to gameplay other than frustration for the player. Using warps to teleport back home after a long exploration journey is a surefire way to keep the action pumping and the progression flowing!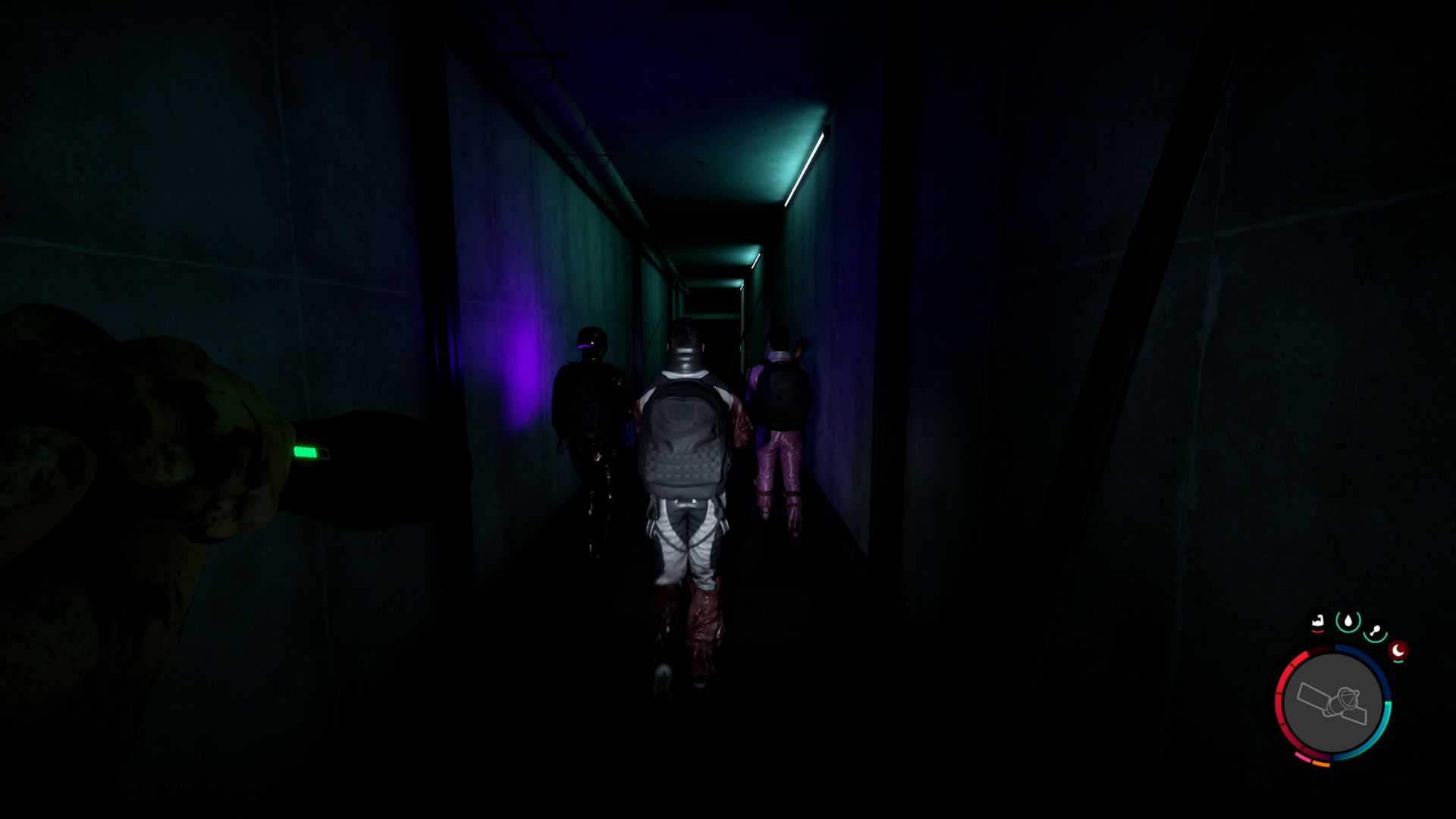 Looking for more Sons of the Forest?
About Shockbyte
Shockbyte is a game server host for Sons of the Forest, Project Zomboid, the original The Forest, and more.
Do you want to start your own Sons of the Forest server? Click here to view our Sons of the Forest server hosting plans.