If you're a fan of perusing the American and European landscape from the seat of a massive delivery truck, how does organizing a convoy sound? Grab your friends and co-workers for a quick delivery request betwixt the cities of different continents. Many people find enjoyment in a casual joy ride, and what's better than a road trip with the boys?
With many customization mechanics alongside a massive driving area in each game, longtime truck simulator players will find themselves right at home in American Truck Simulator and Euro Truck Simulator 2. Fulfill a large variety of requests while continually upgrading your truck to your heart's content. Shockbyte is proud to provide your exploration with friends across two unique places!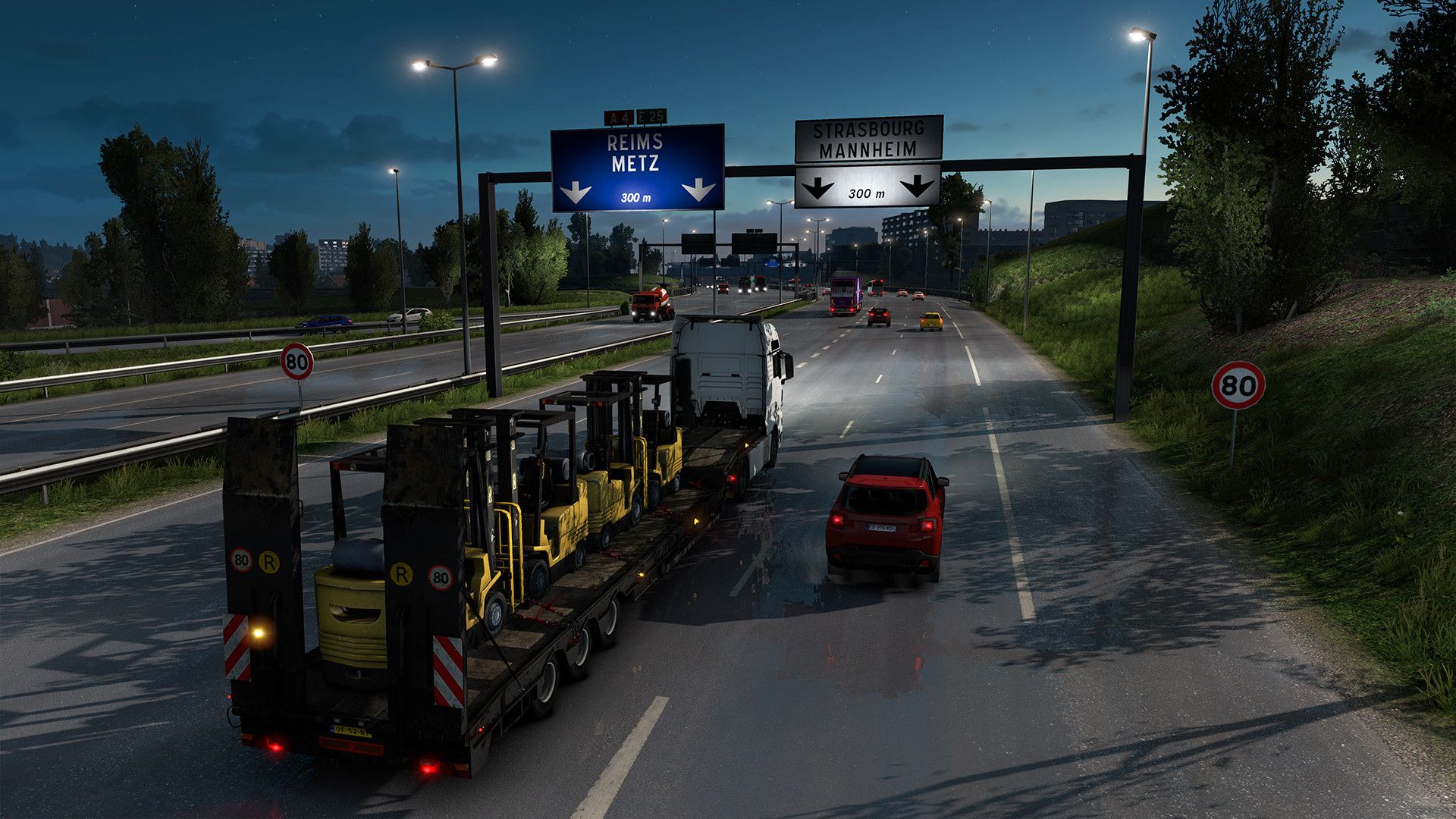 Euro Simulator 2 Multiplayer Server
With Euro Truck Simulator 2 regularly having over 50,000 concurrent players, it's no wonder players would be eager to make deliveries together. Forming convoys and taking jobs together with friends allows players to form tightly knit convoys as you travel from region to region. While many players regularly play the game as intended, the simulator allows for a wide variety of silly-ness to ensure in multiplayer sessions as well.
One of the original mods making American Truck Sim and Euro Truck Sim 2 multiplayer is entitled TruckersMP, and has over 4 million registered users. Current TruckersMP player counts regularly hover around 4,000 players giving all the more reason to start your own server to share with friends. Grab up to 8 of your best drivers and begin your journey cross-country, across days and nights.
American Truck Simulator Online
Not only are you and 8 friends able to tackle the country of your choice's landscape together, but Shockbyte servers are incredibly happy to offer additional modding capabilities! If you see any quality of life changes, or major overhaul mods that interest you and your group of truckers, feel free to throw them into the mix! With 8 players travelling the planet it could feel like a Truck Simulator MMO.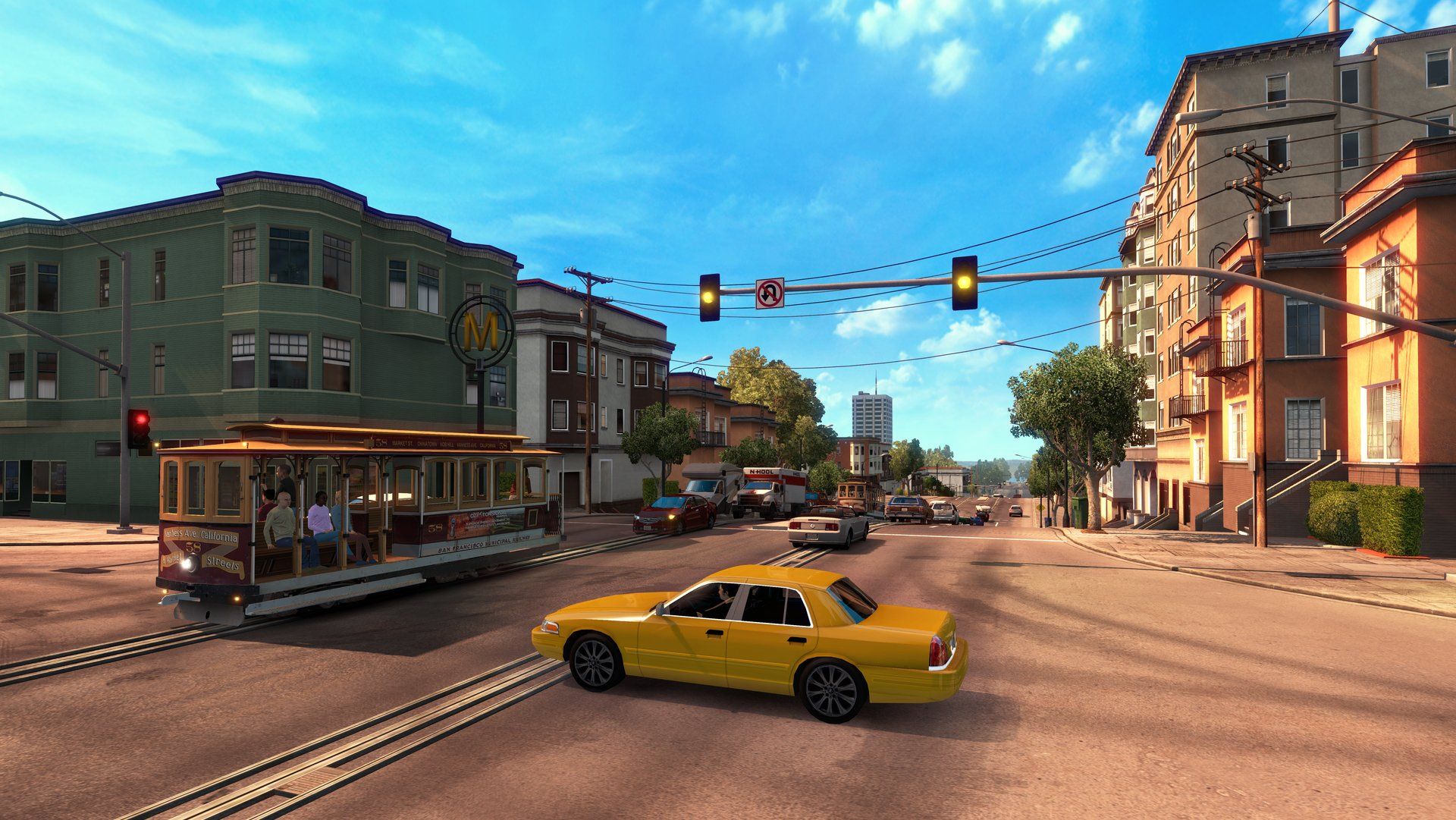 For new Truckers, what's the point of Truck Simulator?
Truck Simulator is a truck driving game where you can simulate the life of a trucker delivering goods across long distances. Featuring many well known Truck brands and areas in the real world, fans of trucking or travel will find themselves in love with games of this caliber.
This series combines many relaxing landscapes and sounds perfectly emulating a casual drive across the countryside. Choose your own delivery contracts and truck parts completely customizing every single trip you make.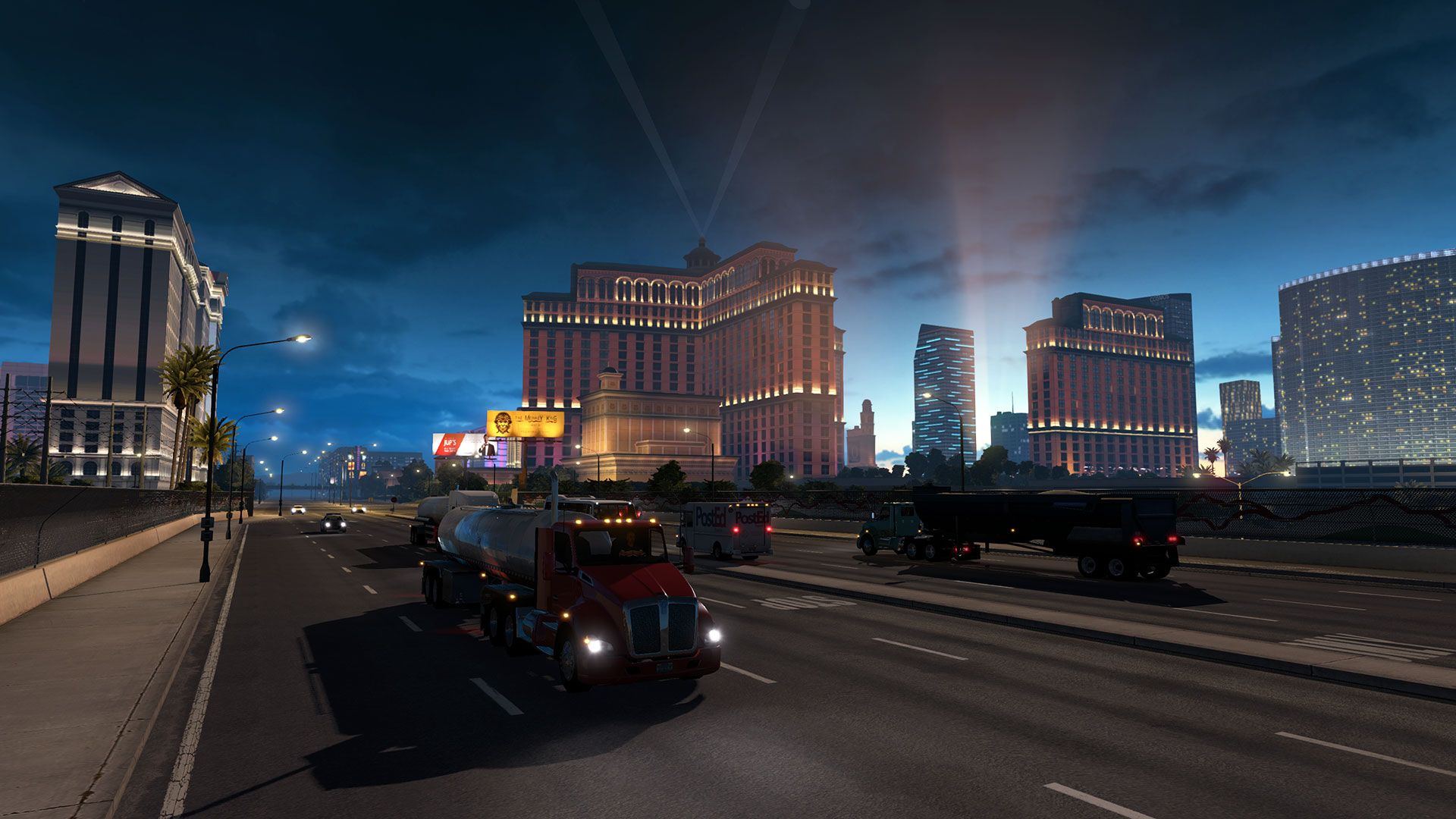 About Shockbyte
Shockbyte is a game server host for Euro Truck Simulator 2, Minecraft, American Truck Simulator, and more.
Do you want to start your own Euro Truck Sim 2 or American Truck Sim dedicated server? Click here to view our game server hosting plans.