7 Days to Die is a mixture of open-world, FPS, sandbox and tower defense genres in one. The game has a large modding and player community, all dedicated to this unique zombie survival game. For veterans of the game, these mods can be more than enough reason to play this timeless classic again.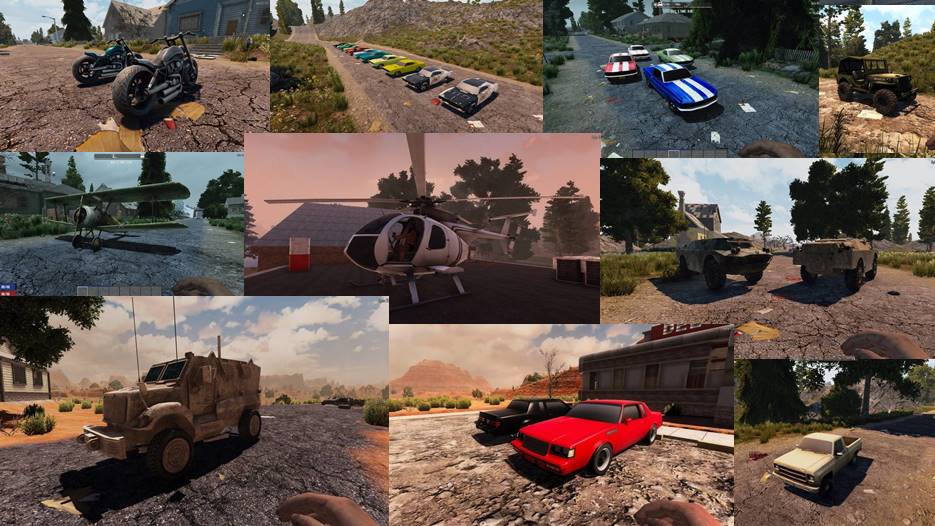 7 Days to Die has a wide variety of mods on their main modding site 7daystodiemods.com and they can be confusing to install onto your game, let alone a dedicated multiplayer server. Fortunately Shockbyte completely understands! We've gathered a massive collection of articles to help you get started:
There isn't technically an official 7d2d mod launcher, so players have to directly install mods through their files. The 7 Days to Die developers though have made it extremely easy with just a single mods folder.
Here are the Best 7d2d Mods:
Darkness Falls Mod | Age of Oblivion  
War3zuk AIO Overhaul | Vehicles All in One
Ravenhearst Mod | Experimental Recipes
How to turn off Easy Anti-Cheat on a 7 Days to Die Server
You first might be thinking, why would I ever require turning off cheat protection on my server? Some 7 Days to Die mods (with Darkness Falls as an example) clash with the Easy Anti-Cheat functionality and will punish players simply using the mod's added content.
Remember that this is an unwise thing to do though if you are hosting a public server rather than a private one. For exact details on how to disable Easy Anti-Cheat, checkout this Knowledgebase Article:
The Darkness Falls Mod
The Darkness Falls mod first capitalizes on the concept of its very name...when day turns to night, brand new horrifying enemies named Ferals will search for you no matter where you are. The Mod also added a significant amount of QoL changes, such as a 12 slot crafting queue, a 96 slot backpack, and the ability repurpose duplicate recipes.
Alongside these nice changes to the game, the developer continued by adding a class system, the ability to craft guns, action skills, and a wide variety of new enemies and bosses. If that wasn't enough, this mod adds an entirely new NPC to the game, with completely custom voice lines and merchandise for sale. This is the cream of the crop of best 7d2d mods.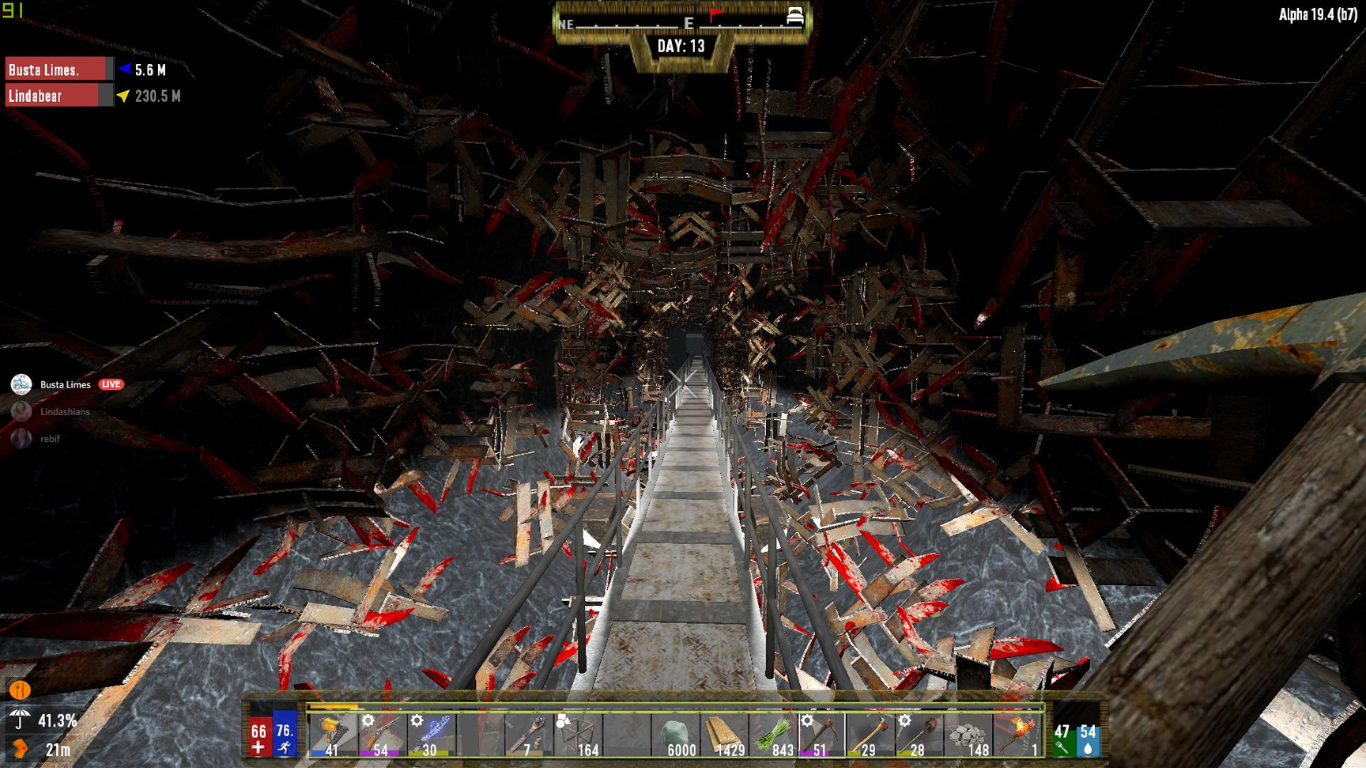 Age of Oblivion
Similarly to the developers of The Darkness Falls Mod, Age of Oblivion started as a simple expansion to a much smaller mod focused on additional farming content. Not only does this mod completely overhaul farming and crops in 7d2d, but it adds over 100 additional animals and monsters. This mod even goes as far as to add an entirely new endgame goal to win the game!
If you are looking for additional quests, weapons, and vehicles, the Age of Oblivion mod is here to provide as well! The only problem that Age of Oblivion and Darkness Falls share is their difficulty regarding PC requirements. Running a server of either of these mods may prove difficult, so trust a cheap server host like Shockbyte to do it for you!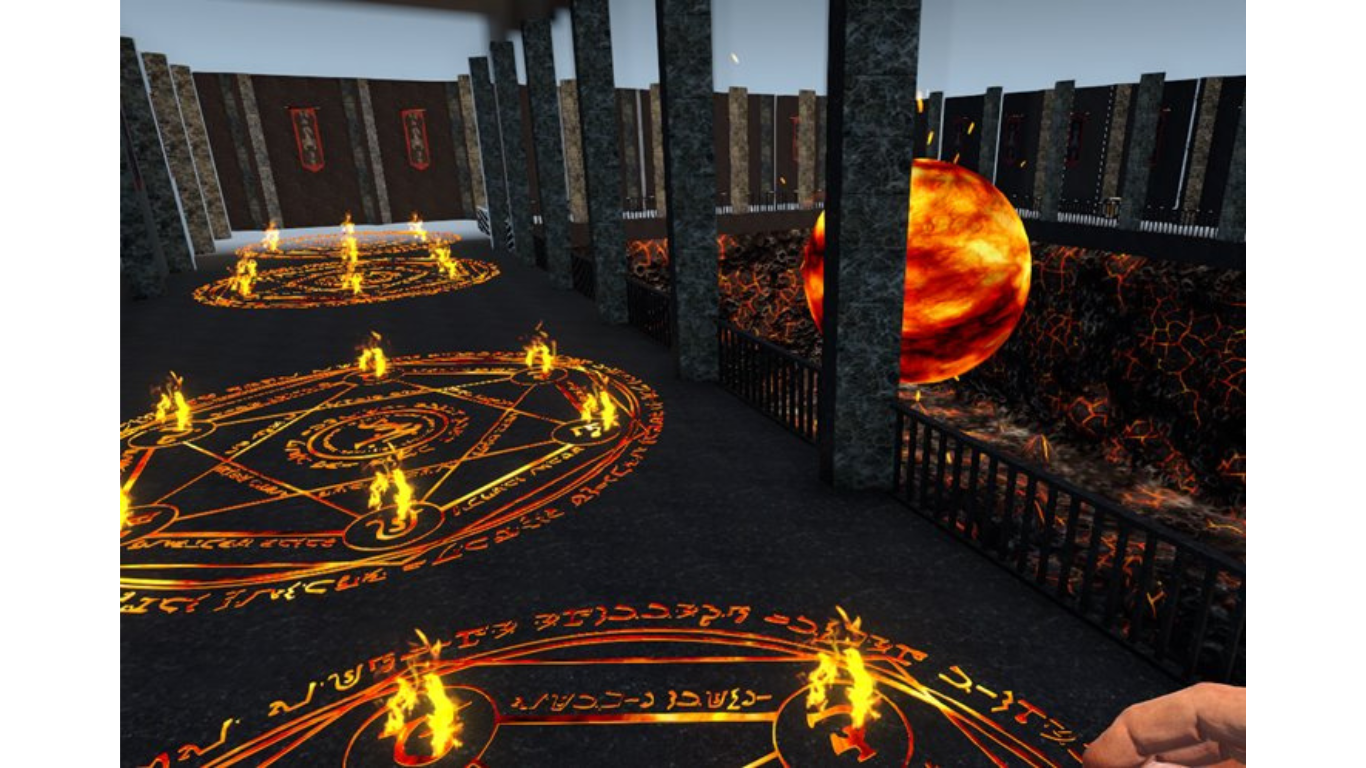 War3zuk AIO Overhaul
This overhaul is not only for the main game but for a massive collection of over 50 different mods! This mod works similar to a Minecraft modpack, combining some of the absolute best modded content 7d2d has to offer all into one collection! Each mod works seamlessly in unison but the War3zuk AIO Overhaul mod might require using old gameplay versions for each included mod to function correctly.
The mod features everything from QoL changes, such as removing falling trees and being able to disassemble ammo, to brand new zombie loot and unique starting items. This mod even includes its own vehicle overhaul allowing you to upgrade your ride in a variety of permanent ways.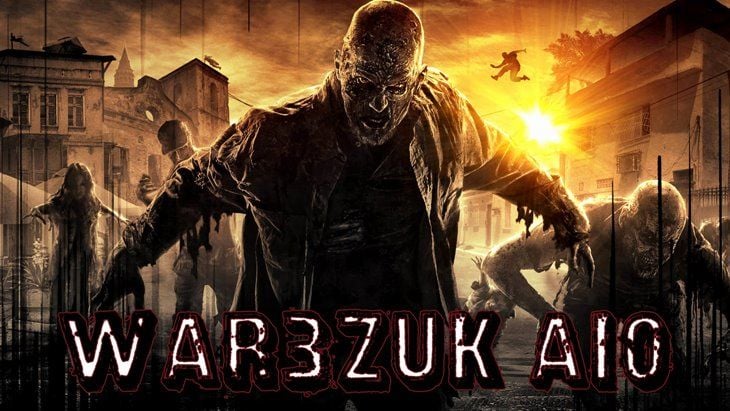 We at Shockbyte think you might also be interested in:
Bdubyah's Vehicles All in One
The developer Bdubyah has created over 10 different mods adding unique vehicles to the game of 7 Days to Die and this mod combines absolutely all of them! Whether it be riding one of the 50 new ground vehicles or one of the rare flying ones, you'll be exploring Arizona in a brand new way.
From extremely fast motorcycles to zombie-ramming semi-trucks, there are tons of vehicle options that no other mod brings to the table. This mod will also be a roleplayer's delight adding military vehicles, Humvees, and SWAT helicopters to live out any fantasy.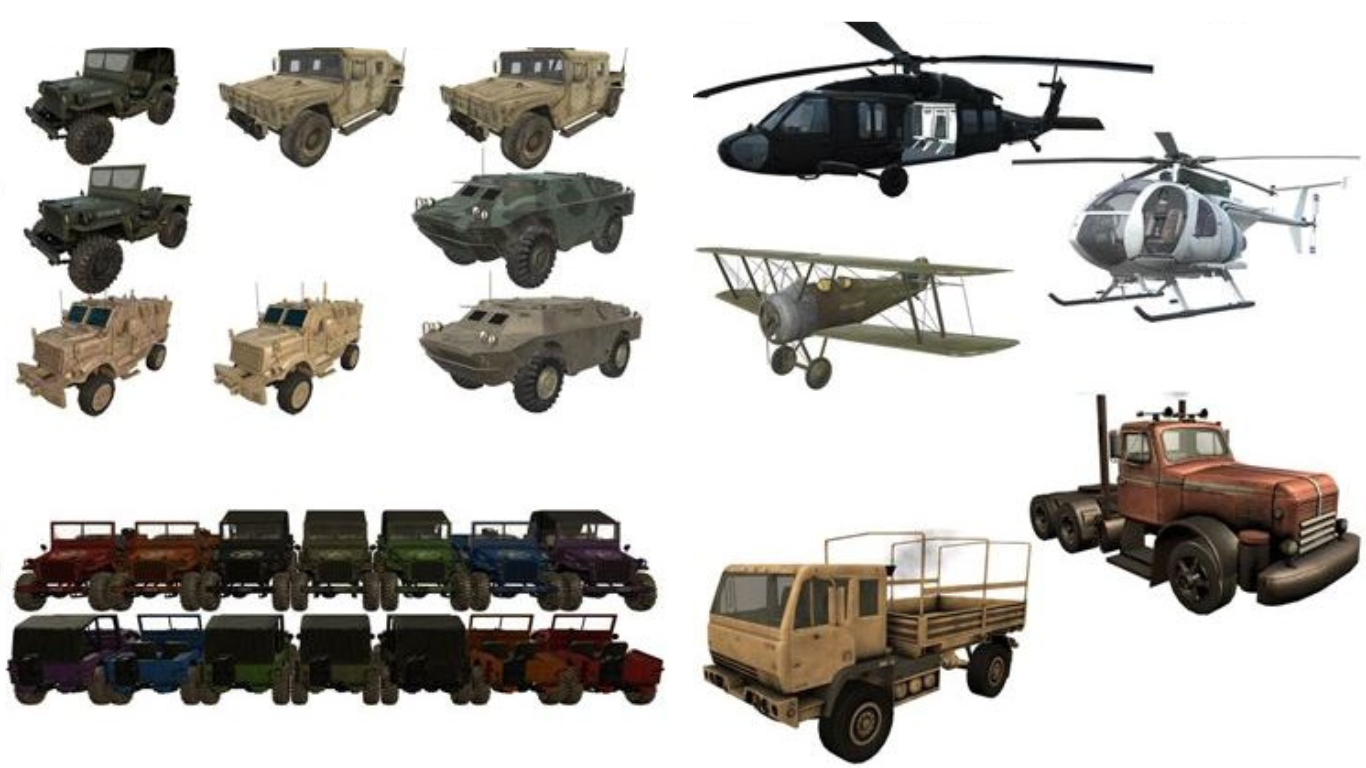 Ravenhearst Mod
This mod boasts its difficulty and challenges individuals daring enough to play it. Adding additional content at every turn, everything left of vanilla 7 Days to Die has been changed in favor of scarcity and difficulty. As an example, players may no longer increase their gamma to see in the dark making nights much more dangerous.
Ravenhearst balances the main game as well, causing enemies to grow in strength linearly to the players. At low levels players can expect a tame daytime and adventurous night, but as they upgrade their skills and gear enemies of all new dangers will come straight to their doorstep. Watch out for Night Walkers!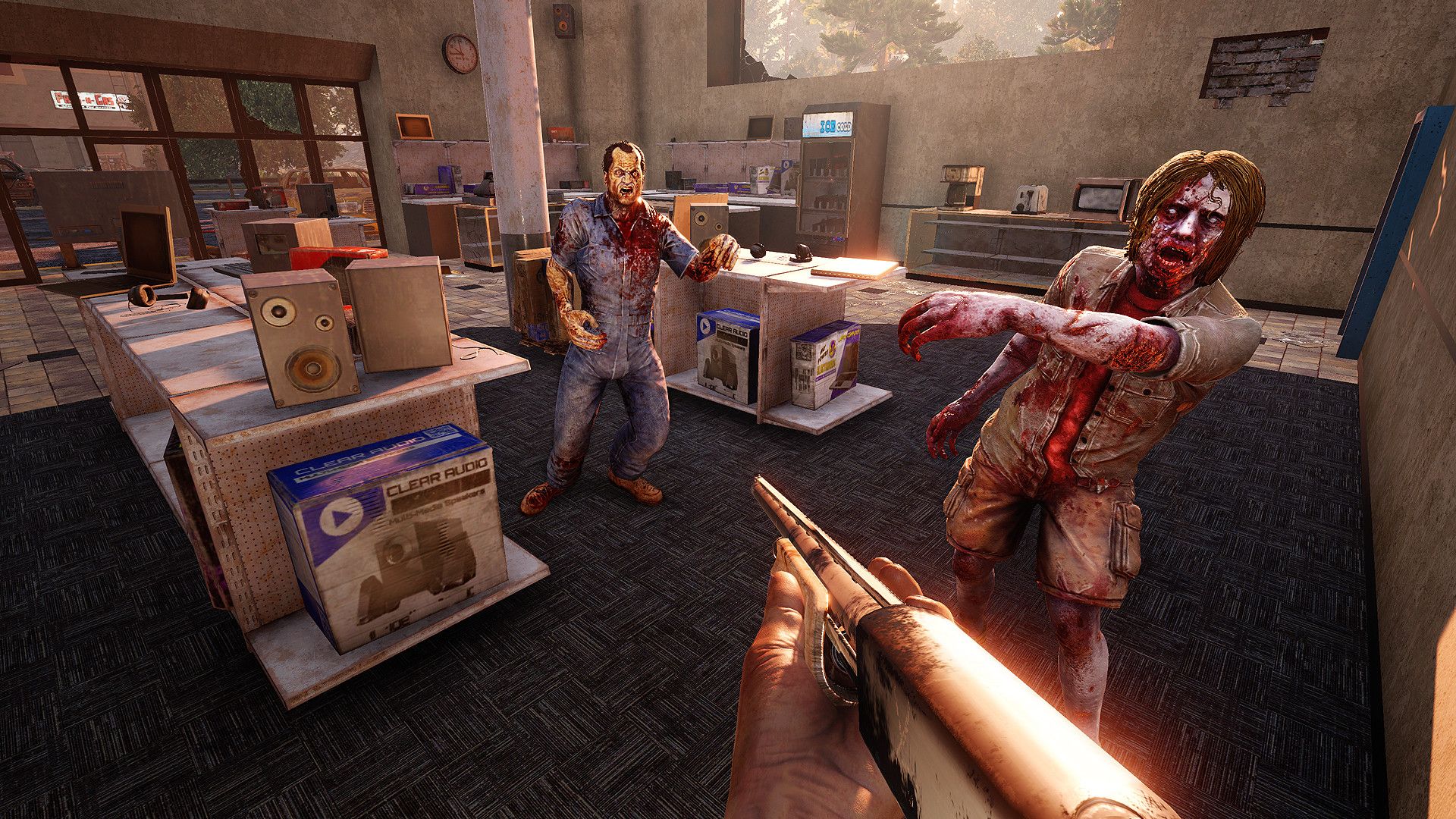 Experimental Recipes
Many other mods add big items into the game, such as new vehicles or weapons. This mod adds a huge total of over 1400 new items, over 150 new blocks, new zombies, animals, skills, and somehow over 1500 more recipes all at the same time. While you won't be flying around in a new vehicle, this mod will give you countless hours of new gameplay.
Alongside all the new items comes crafting tables galore and many new ways to grow your character. While it may seem weird for a mod of this size, everyone's favorite skill from other games finally makes an appearance in 7 Days to Die: fishing. If you've run out of gameplay in vanilla 7d2d, your party has got to give this one a try.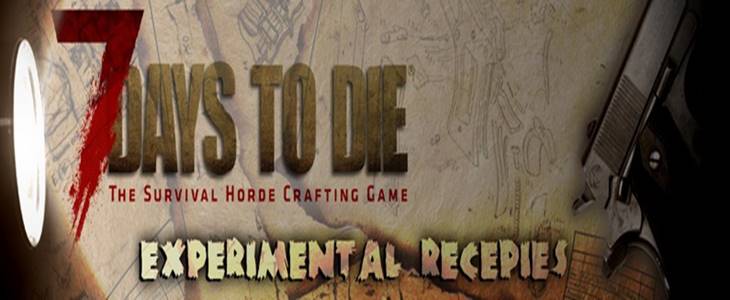 Looking for more Modded Gaming Ideas?
About Shockbyte
Shockbyte is a game server host for 7 Days to Die, Minecraft, Left4Dead, and more.
Do you want to start your own 7d2d dedicated server? Click here to view our 7 Days to Die server hosting plans.