The Front is a multiplayer server-based survival tower-defense base building game with a massive map to explore, companions to collect, and vast PvP potential. Phew, now that's a LONG introduction. Essentially, The Front looks to capitalize on some of the greatest parts that make up the most iconic titles across the multiplayer survival genre: Ark, Conan Exiles, Rust, 7D2D, and many more. Taking the companions from Conan, base building and defense from 7D2D, the exploration and gathering from Ark, and the raiding/PvP from Rust. The Front is an ambitious title that has shown to be wholeheartedly delivering.
This game however has crept up on many who were previously unaware of it's existence as it was recently released to play in it's Early Access form on Steam on October 11th 2023. The game's popularity has since exploded on Youtube and other social media after Asmongold and other large creators' coverage of the title; some even calling it the "End to Rust". Despite many criticizing the early access shooting mechanics and miniscule details of gameplay, the overarching concept is an incredibly unique step in the survival multiplayer genre undoubtedly.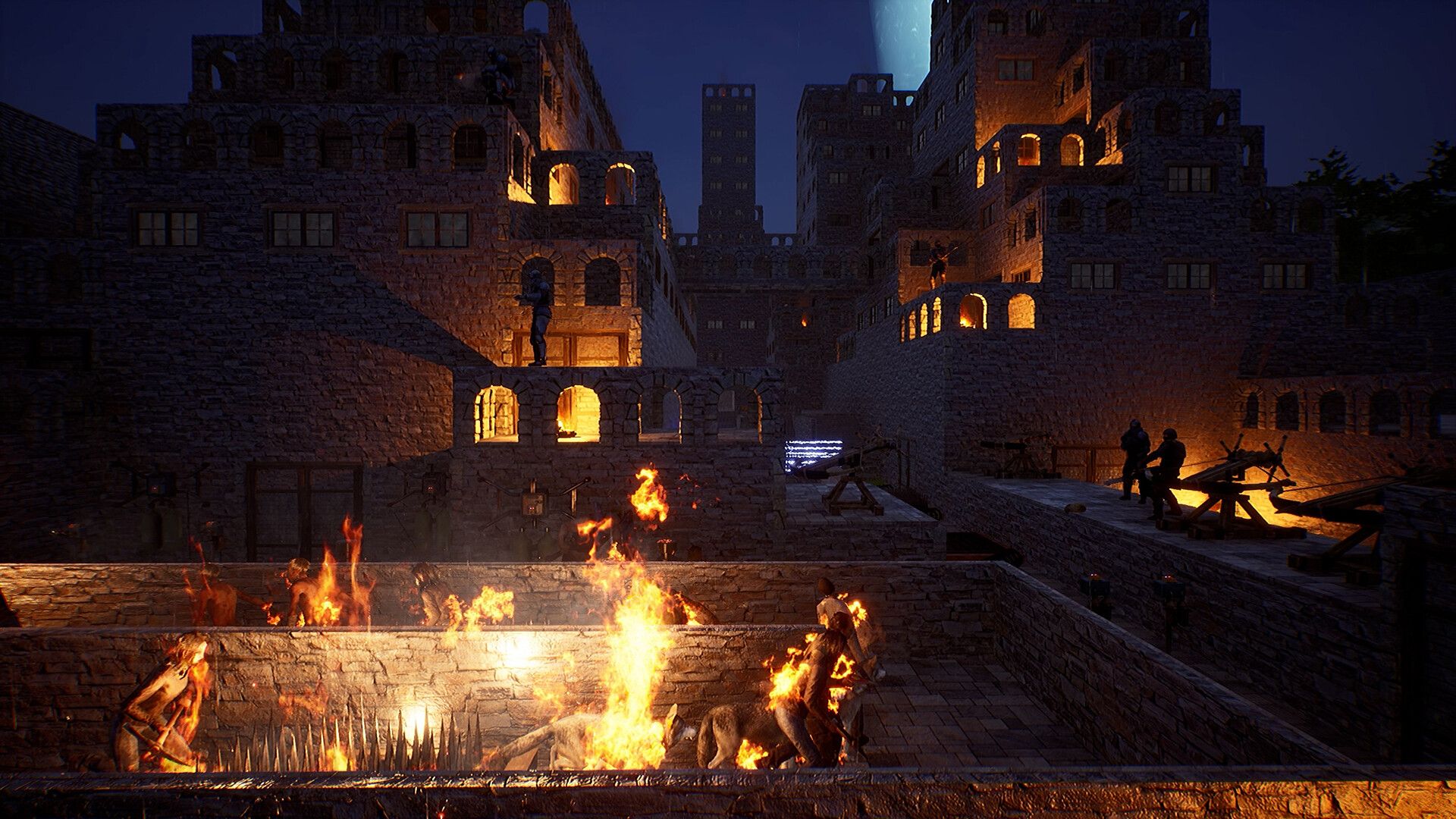 What sets The Front apart?
The Front masterfully combines many beloved gameplay mechanics from each of the titles previously mentioned by putting a heavy emphasis on player choice and player progression. No matter what stage of the game a player is at, players have the freedom to participate in whatever portion they find most enjoyable: whether that's building a base and doing the tower-defense minigame, or exploring the massive map and collecting loot. This is especially great for multiplayer survival games of this specific genre, as player-raids and PvP happen extremely frequently and can land a player at ground zero often.
For players and content creators who have already tried the game, there is a significant outcry of support for the game's core mechanics that surround these two main features: tower-defense and exploration. These two playstyles seem to appear to all types of players, favoring the extroverted player in explorative gameplay styles, and the introverted player in homebody-preferring gameplay. While not every small detail has been ironed out yet due to it's extremely recent launch, there are also tons of extracurricular mechanics as well such as cool vehicles, companions to draft into your army, and auto-turrets to construct.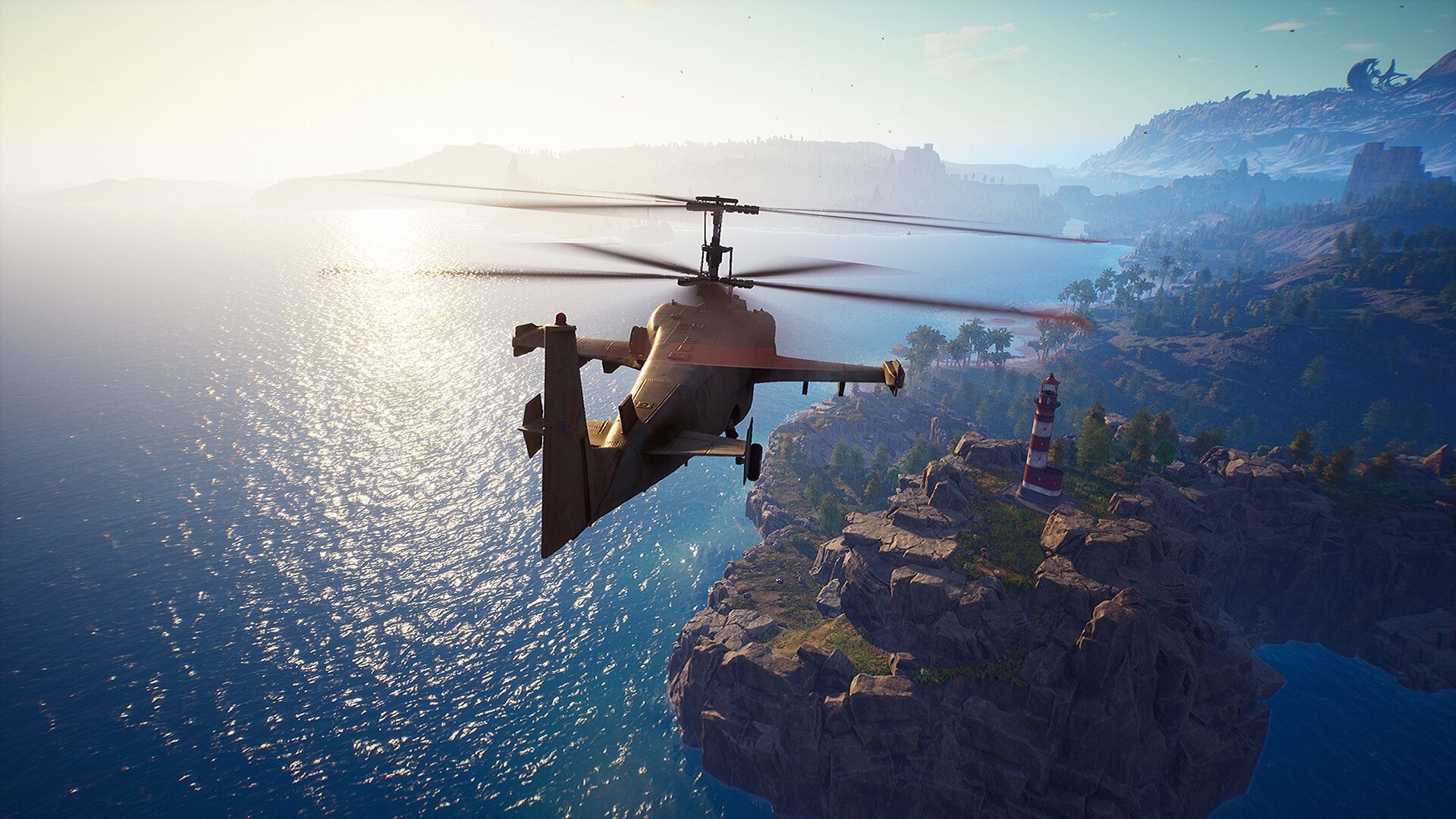 What's the gameplay loop of The Front?
The gameplay loop of The Front is very similar to many other in it's genre including an entirely familiar crafting system with the industry classic "crafting bench", "stone furnace", and many other early-game crafting required tables. Similar to Rust and Ark specifically however, as players upgrade their gear and loot higher-level areas, they will come across more modern era-equipment to use themselves. As players do in every recent multiplayer survival game, they will start with crafting a bow and pickaxe, upgrading eventually into a flintlock pistol, then transitioning into a modern handgun, and from here much more recent firearms.
With the premise of the game being the player was "sent back in time," it feels very fluid in gameplay to progress through eras of weaponry as you upgrade your gear. Eventually the player will be equipt with entirely modern weaponry, everything from rocket launchers to light machine guns. From this point the the gameplay loop becomes similar to Rust in hoarding weaponry and dominating the landscape of the server by raiding players and destroying opposing bases. While the gunplay is not nearly as refined as Rust or anything like CS2, it's strong principals currently provide solid gameplay for enjoying this area of the loop as well.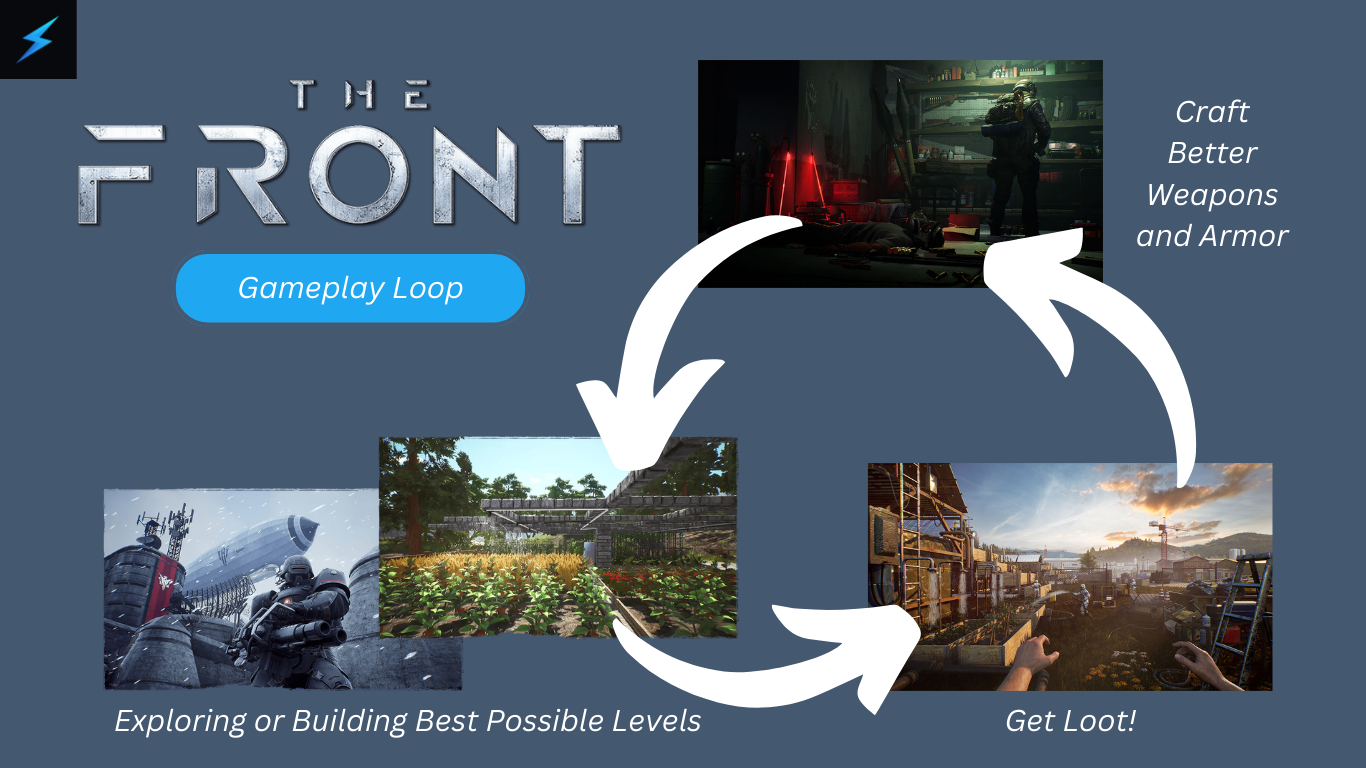 The Front Multiplayer Servers
The Front is identical to Ark and Rust in that their communities thrive from public multiplayer servers hosted directly by players. While each of these games can be played singleplayer technically, their experiences are extremely diminished as they don't nearly provide the same sense of accomplishment exploring on your own, building large settlements, or having other players to raid as you scale into the late game. The difficulty of many bosses, hordes of enemies, and even waves of extremely early tower-defense protection will prove to be extraordinarily difficult tackling it yourself as well. If you don't have a server to join yourself, it is highly advised to start up a dedicated The Front server with a trusted server host.
Once you've got a The Front server of your own, you're able to fully customize it to your liking as well, adding further interest for your entire friend group to join. You're able to change everything within the server's properties, the server's game mode (you can choose entirely PvE if you'd prefer everyone to stay peaceful), it's "wipe day", and so much more. Whether you're looking to create a private server for your group of friends to dominate this historic world or you'd like to open it to all the players of early access, you can do either or with a server of your own.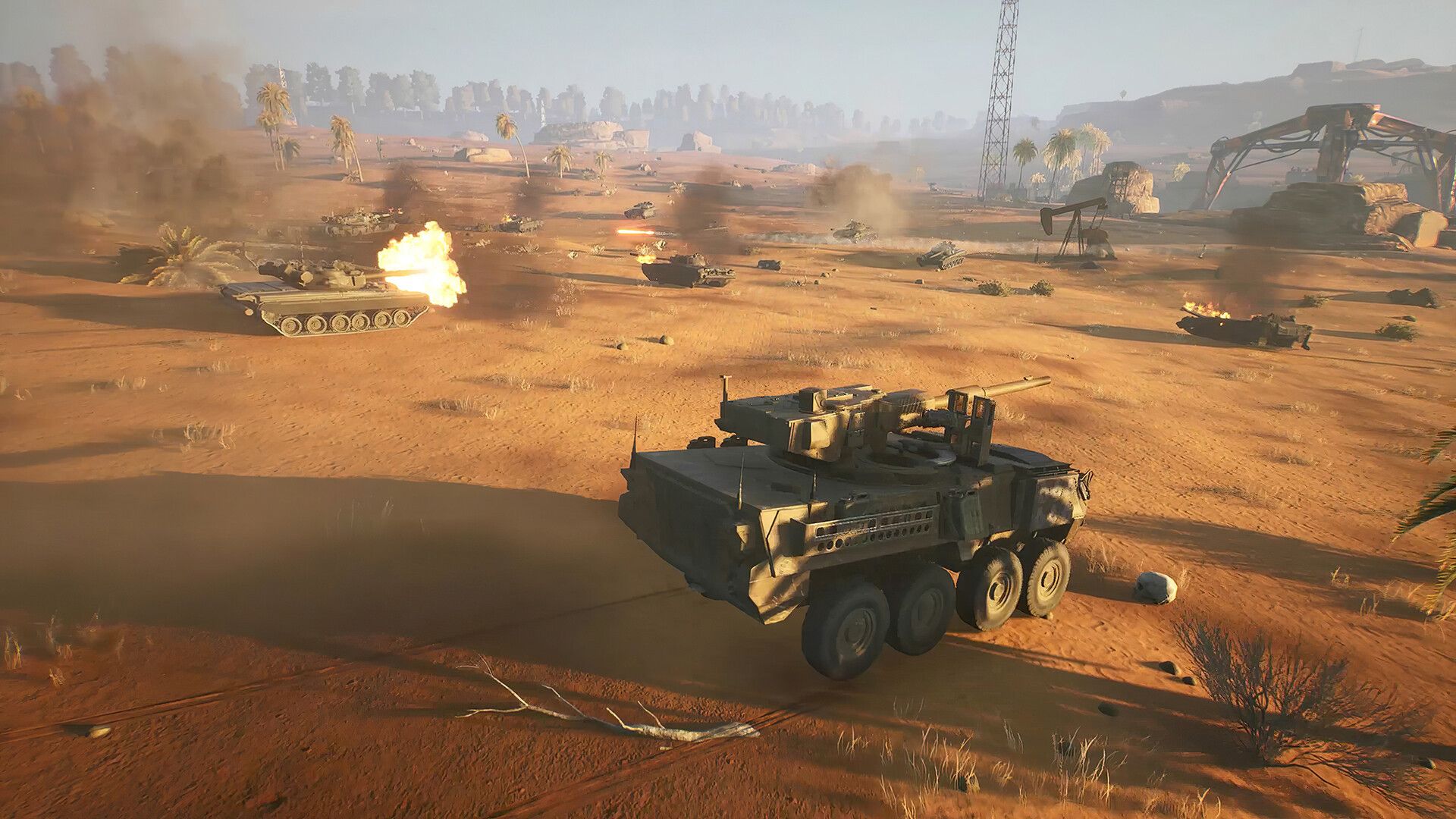 Is The Front the "End to Rust"?
Definitely not. Checking recent steam charts, Rust is still hitting extremely high player counts of 130 thousand players daily as the game is one of the most iconic titles in the genre of server-based multiplayer survival. Rust continues to pump out game changing updates as well such as the recent Air Update and even the soon-to-come cross-server ferries and clans. Rust is very much active and alive but The Front is an extremely strong contender for much of it's community as the game shares many gameplay mechanics that Rust players would enjoy. With such a wide arsenal of vehicles and monuments as well, Rust players may enjoy a breath of fresh air with The Front's entirely new look at the genre.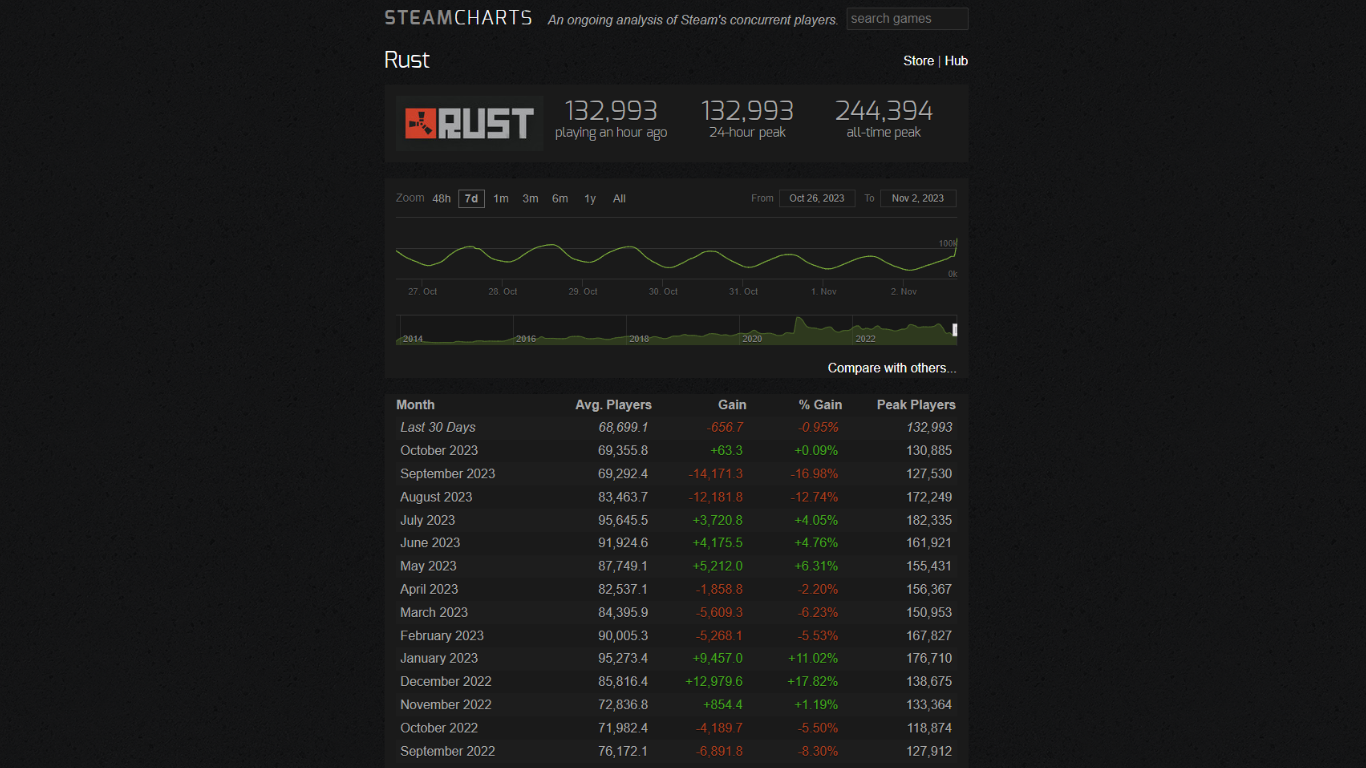 Looking for more Multiplayer Survival Gaming?
About Shockbyte
Shockbyte is a game server host for The Front, Rust, Ark, and more.
Do you want to start your own The Front server? Click here to view our The Front server hosting plans.