After a LOT of initial controversy surrounding the Ark: Survival Ascended price and release date, Studio Wildcard has made some massive changes that the community will be delighted to hear in regards to the overhauled version of their game. For context initially, players who were huge fans of Ark: Survival Evolved were being promised an entirely revamped version of the game with new graphics, a handful of new creatures, but for a full-game price tag of $60.
One of the biggest issues as well is that regular content updates to Ark: Survival Evolved would cease to be created as the team focused on the new game in the coming future. The official servers would be shut down and repurposed for Ark: Survival Ascended servers, there would be no more holiday-updates, and players would painfully experience the initial game's expiration unless they owned a private server of their own (like a Shockbyte dedicated server).
Ark: Survival Ascended Price Changes
All of these issues were a pain, but came as a shock for players who were then told they would be required to pay a full-game price tag of $60 to continue enjoying the Ark: Survival Evolved experience. Without it being an entirely new game either, players were extremely angry, lashing out on every social media platform towards Studio Wildcard. Studio Wildcard had forced the community's hand to pay for a game they weren't fully interested in...with many fans simply requesting Ark 2.
After a short while of radio silence, Studio Wildcard came forward with Ark Survival Ascended price change news. The initial price of $60 was lowered to $45, with an additional $5 discount for players who purchase the remaster on it's day of launch. While this doesn't solve every issue the community has with the situation, the developers also promise to be releasing each Ark DLC as part of the initial purchase, further dampening the blow of this pain to Ark: Survival veterans.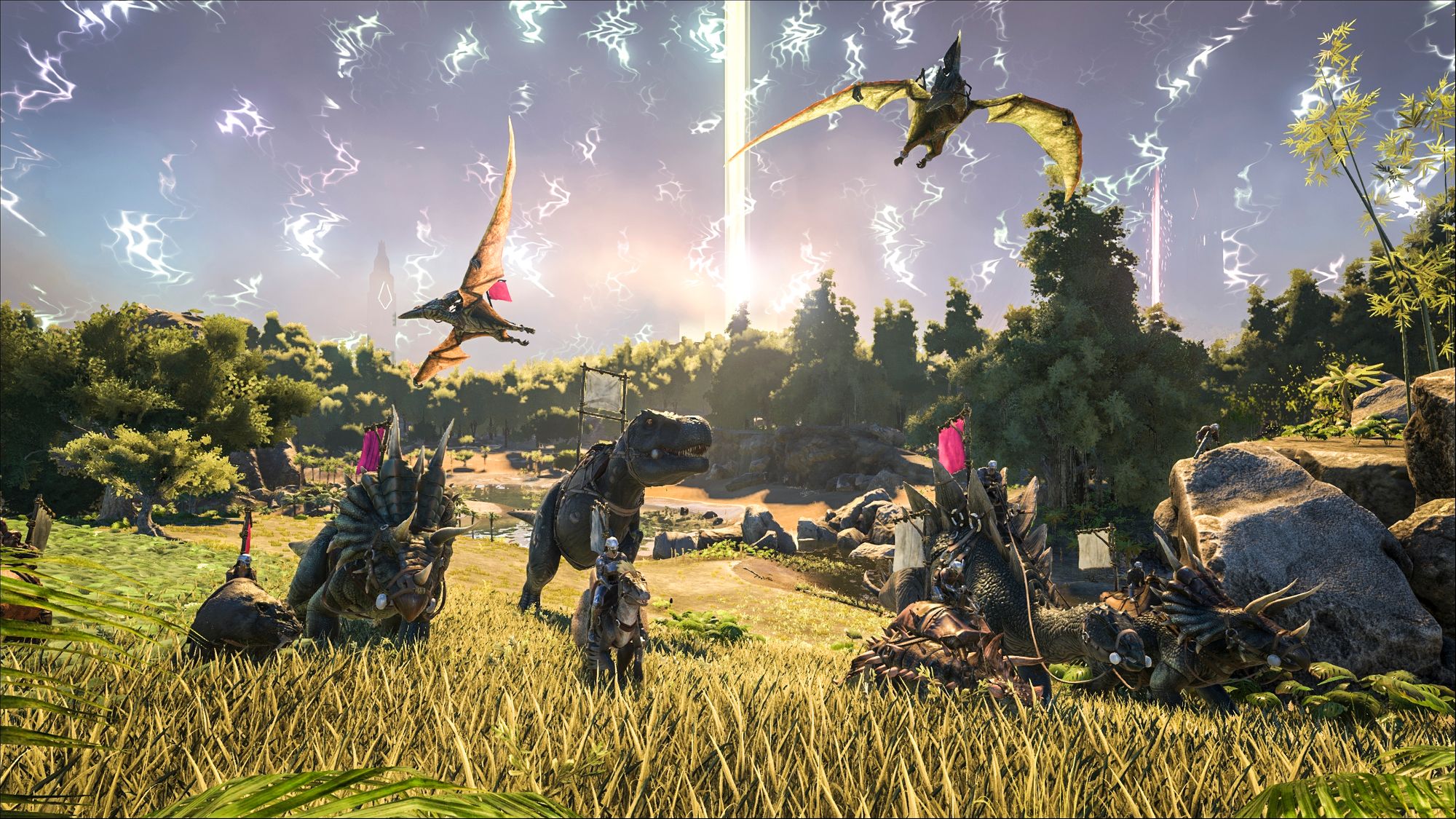 Ark: Survival Ascended Release Date
A release date change was included in part of Studio Wildcard's community messaging, revealing further unfortunate news for fans looking forward to the upcoming revamp to Ark: Survival Evolved. This news spoke about the original release date of August 2023 for Ark: Survival Ascended which players have been eagerly looking forward to despite the controversy. This full official release has been pushed back however, two months, naming October 2023 as the new release date for Ark: Survival Ascended.
Despite being pushed back, AND previous controversy adding fuel to the fire, fans are eager to see the game's fresh coat of pain after the 8 years of Ark: Survival Evolved's release in 2015. The release in October 2023 is only a short roadblock among the many other issues involved and the community is eager to see their game fully-developed rather than plagued with bugs as Ark: Survival Evolved is known for amongst longtime veterans.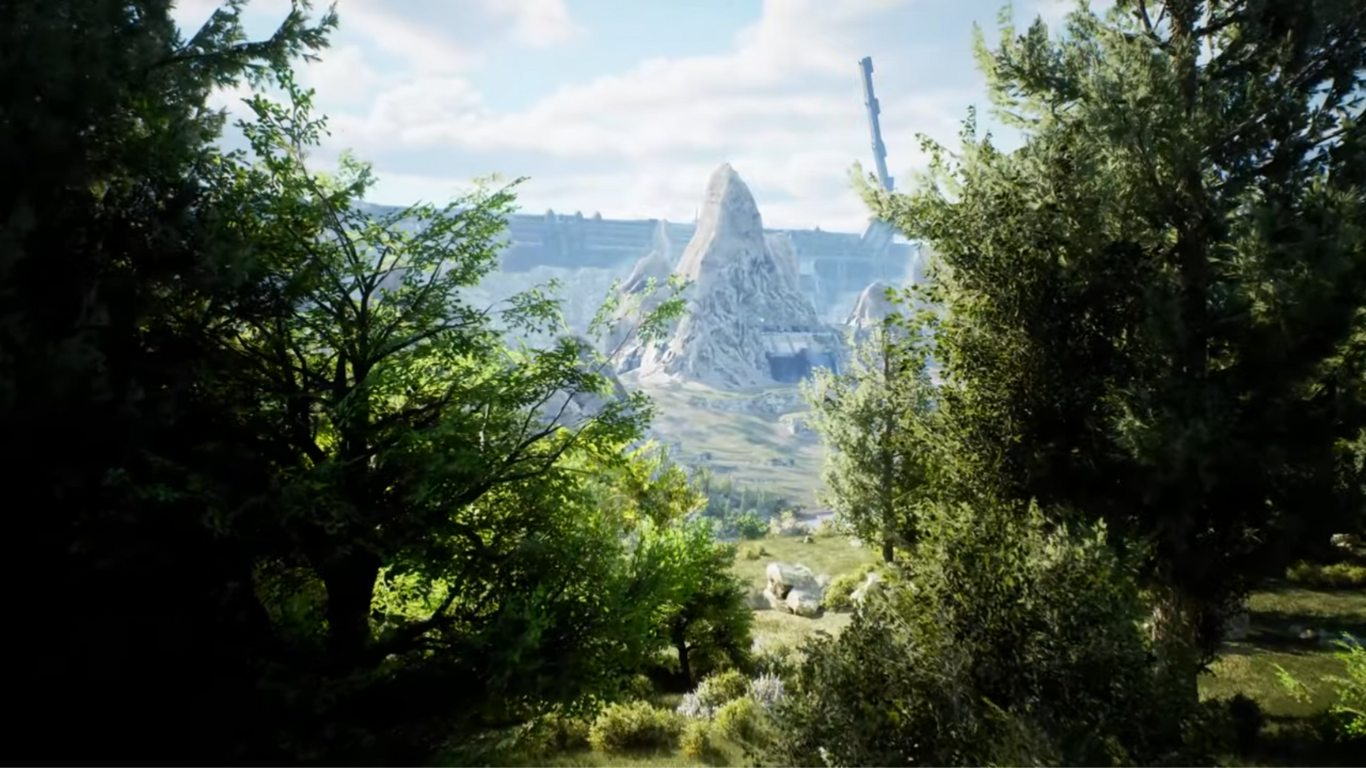 Ark Survival Ascended Screenshots - Lack thereof
One of the biggest controversies surrounding this new promised revisit to the Ark: Survival Evolved game is the lack of official screenshots released by Studio Wildcard despite the many promises involved in online discussions and press releases. There has been several community-crunch creature votes for which NEW creatures will be added to the game as part of Ark: Survival Ascended, although the community is still actually yet to see this "Unreal Engine massive overhaul" the developers have been promising.
This has been a major source of frustration for the community, with the current $45 price tag currently attached to entirely text-based promises and zero supporting images. A fan has even gone ahead on his own and actually attempted to simulate what Ark: Survival Evolved would look like if it was recreated in the Unreal Engine. While the visuals are highly impressive, it does leave fans wondering whether they are worth repurchasing the game in it's current state, and what other changes would qualify this reproduction.
Looking for more Multiplayer Gaming News?
About Shockbyte
Shockbyte is a game server host for Ark, Rust, Minecraft, and more.
Do you want to start your own Ark: Survival Evolved dedicated server? Click here to view our Ark server hosting plans.