With Counter-Strike 2 releasing sometime extremely soon, (maybe even this upcoming Wednesday) players may have seen the huge changes coming to the ranked system. With the new Premier Mode ranking system pairing players up based on their regions, map choices, skill difference, and between friends, players will have a wide variety of different factors of comparisons to make between themselves and other players throughout Counter-strike 2. Using a simple rising number metric, a player's "global skill rank" will progressively increase as they win matches, or at least we think so far.
What's the big difference here then between Counter-Strike 2 and CS:GO? CS:GO's ranked system is split into different tiers of ranks, and while it generally follows the same sliding spectrum of a "global skill rank" number, each level is separated into a division signified by a badge. Starting at Silver, players can rise through the ranks to become Gold, Master, Distinguished Master, Legendary Eagle, Legendary Eagle Master, Supreme Master First Class, and finally: Global Elite.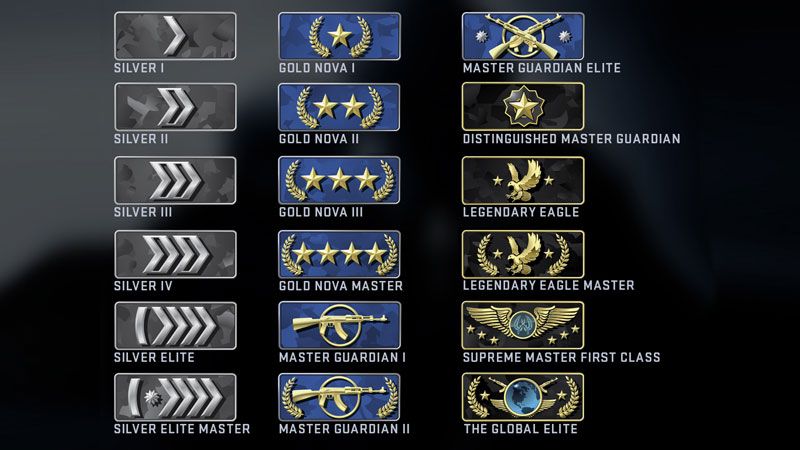 Counter-Strike 2 Premier Mode Rundown
As shown in the Counter-Strike 2 blog post giving a brief explanation about many of the upcoming incredible changes as part of CS2, the team has added an absolute TON of content for players who revel in the ranked aspect of the game, allowing them to further identify themselves globally among competition. All of CS:GO's pre-existing skill groups (such as Silver, Gold, Master, etc.) have all been repurposed to identify players on a per-map basis; Showing off a player's exemplary skill on a specific map rather than overall.
How do I rank up during my matches globally then? By winning matches in your skill group, you'll earn points towards your new "precise Counter-Strike rating" which is your global numerical skill identifier that will match you globally against other players. Rather than grinding to earn that next badged-rank like you always have in CS:GO, you'll be squeaking out a handful of numbers with each win. Only time will tell if the community will find this to be as satisfying a ranked system.
CSGO Rank Distribution compared to CS2
Players have already begun to look into the depth behind player's ranks as players have started to explore the new Premier Mode in Counter-Strike 2. Exclusive to the Limited Test of CS2, players have begun already climbing the ranked leaderboards of the first season, with not a single player falling below 1000 "Counter-Strike Rating" and some of the best in the scene climbing upwards of 40k. The full spread of the current Limited Test looks a lot different than CSGO...
For veterans of Counter-Strike: Global Offensive, the usual ranked spread shouldn't be surprising to find that most players (at least in NA) hover around the upper echelons of Gold and the lower ranks of Master Guardian. As is usual for most ranked curves: there is a steady drop off, with an extreme minority of the player-base falling into the "truly Silver" category and the "Supreme Master First Class+ Rankings". EsportsTales does a great job at outlining global and NA CSGO rank distribution over the years.
CSGO Ranks and Climbing Easy
For many players, CSGO rank grinds can be an agonizing experience that is wholeheartedly painful to play alone. Even grabbing a friend or two can make the experience much more bearable, but as many guides online will repeatedly tell you, the only way to always have the advantage is to be a full premade team. That can be hard though for the regular gamer whose friend-ground isn't always online, nor reliably ready to grind CSGO ranks as much as the next guy.
Many guides online that promise "how to rank up EASY" don't actually provide much insight into what players should be actively DOING to rank up. If you want to rise through the CSGO ranks, you'll want to be playing at PEAK hours for NA so you can play against the widest ranges of opponents (7pm - 10pm EDT). You'll also want to be running through some scripted setups with friends, either on modded maps or with bots in mind. You can always create hyper-realistic situations to train with friends on a custom CSGO server of your own with Shockbyte as well. It may sound like we're being a sellout, but knowing your lineups genuinely wins games.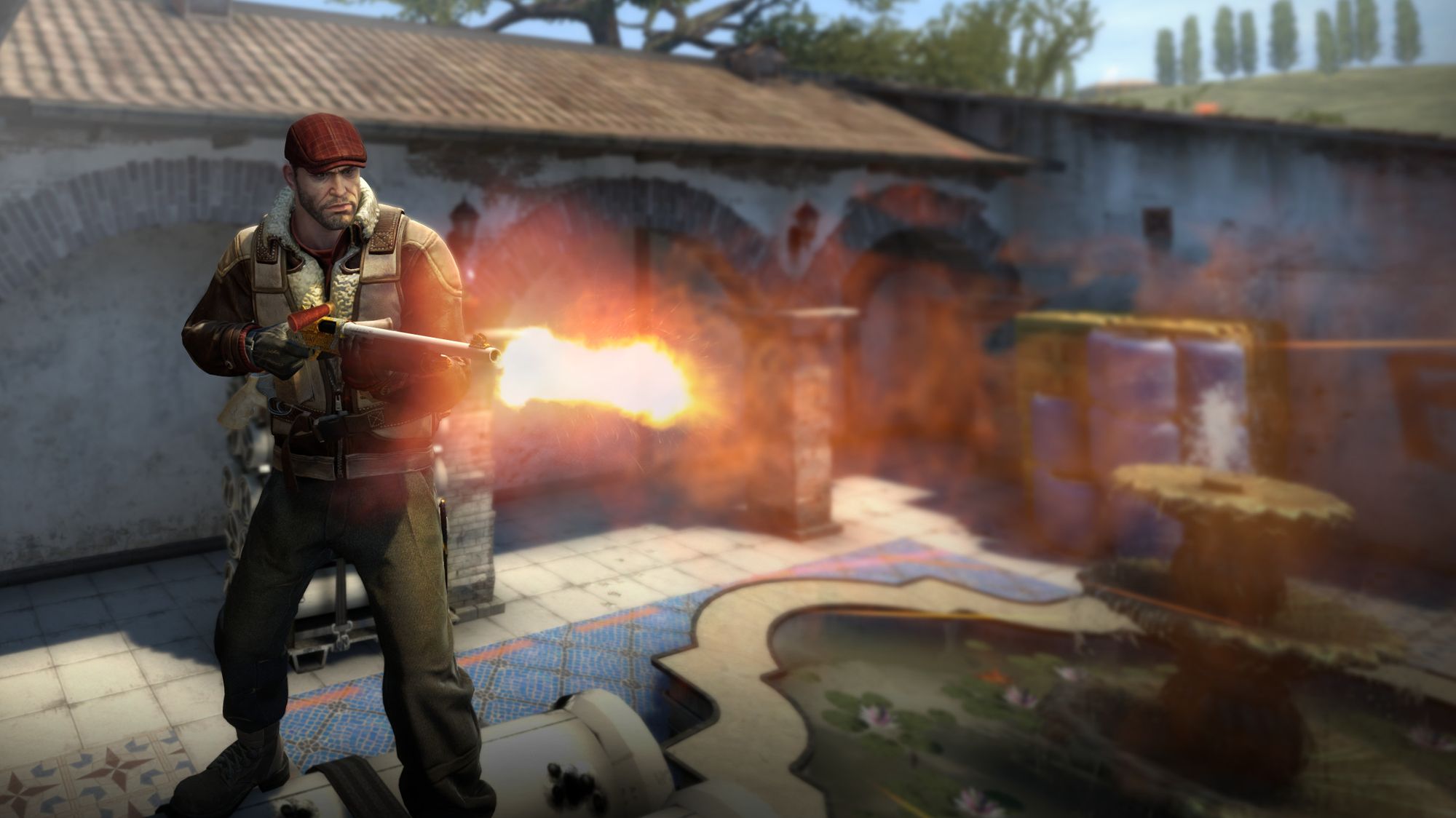 CSGO2 Rank Seasons and Transfer
Unfortunately it appears that regular players of CSGO ranked modes will find themselves requiring a full restart upon their entrance into the Premier Mode of Counter-Strike 2. This means that no matter what rank you were in CS:GO, upon your entrance into what is also being regularly called "CSGO2," players will have to face the same ranked ladder they have faced in the past, but with the entirety of the game's player-base competing at the same levels early on.
Rather than focusing on your "Counter-Strike rating" this time around, many players can focus on ranking up their skill level with specific maps, racing their way to become Global Elite across iconic maps such as Mirage, Nuke, and Dust 2. No matter how you choose to play this exciting new Counter Strike experience, keep in mind your counter-strike server hosting options here at Shockbyte for whenever you're looking to sharpen your multiplayer skills!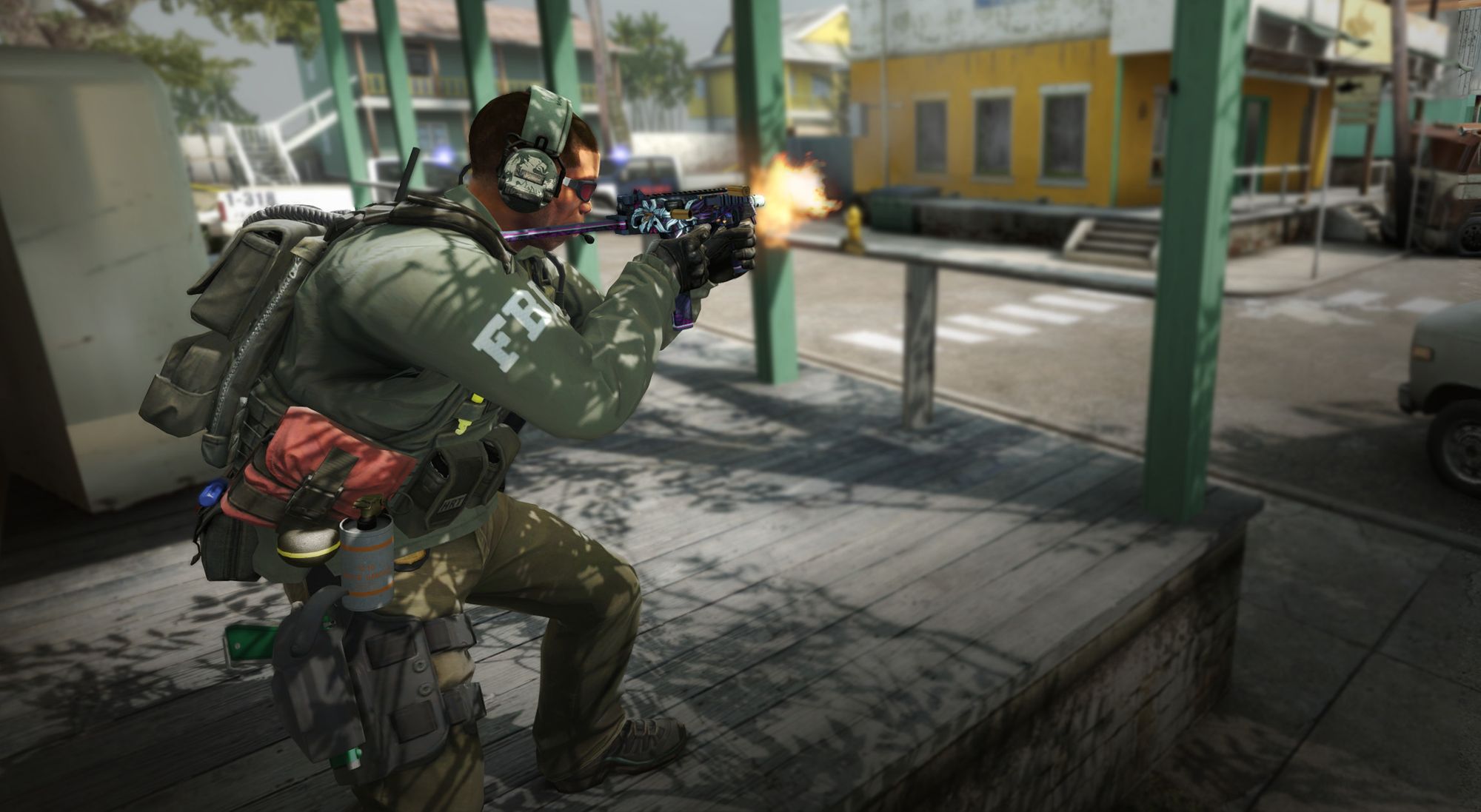 Looking for more FPS News?
About Shockbyte
Shockbyte is a game server host for CSGO, CS:Source, CS:2, and more.
Do you want to start your own Counter-Strike server? Click here to view our Counter-Strike server hosting plans.