Have you ever been stuck on a problem in Minecraft, or on your Shockbyte Minecraft server and you're not able to solve it by simply following a knowledgebase article? Our knowledgebase articles are exceptionally written with screenshots to guide you along, but as some statistics online suggest: 60% of people would prefer to watch a video than to read text. Following a step by step video guide also can allow you to see every move made throughout the process.
Fortunately for us, Shockbyte is proud to introduce: the Shockbyte Tutorial Channel on YouTube! This entirely new Youtube channel will separate Shockbyte's more entertainment-focused content from it's tutorials and create a centralized hub of information when you're looking for help on your gaming servers! When you subscribe to Shockbyte's Tutorial Channel you can look forward to regular informative video posts and much less community content/polls.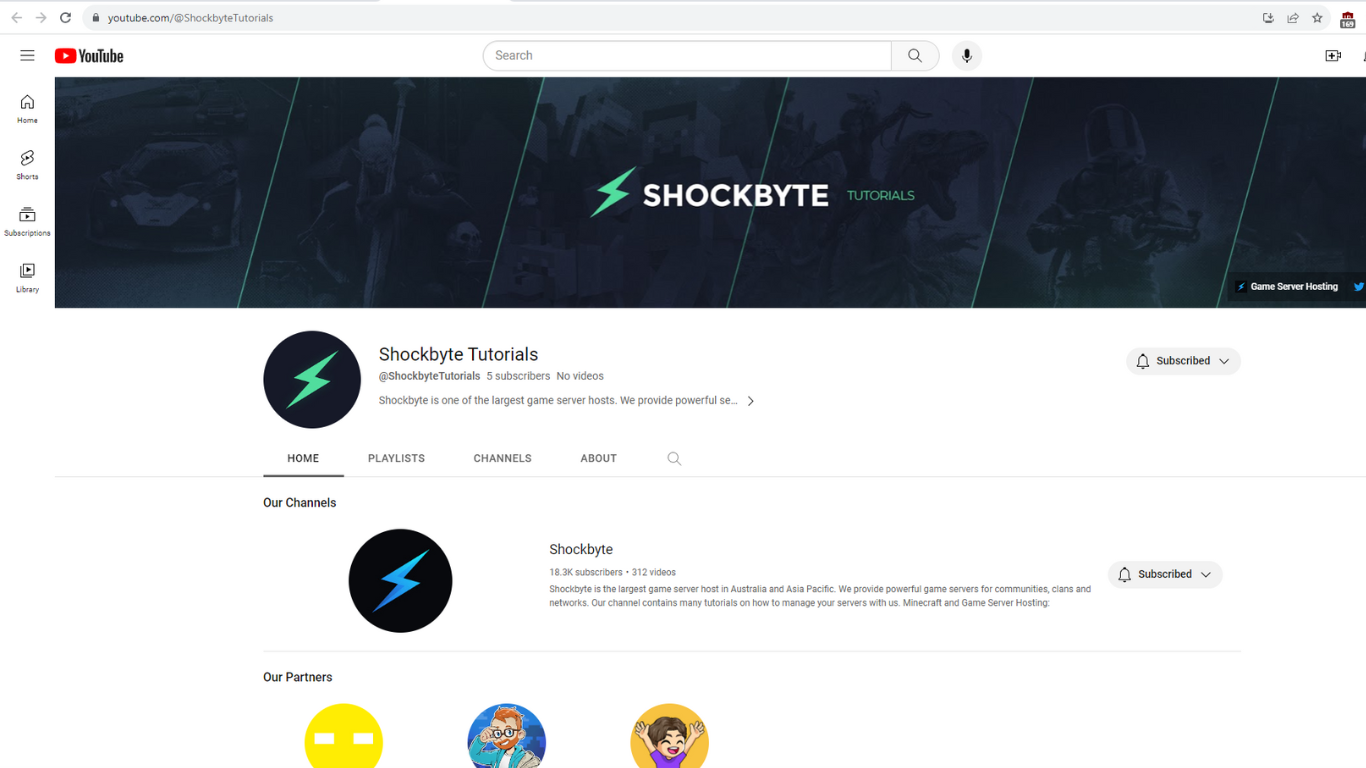 How to Get Started Game Server Hosting (and more!)
The Shockbyte Tutorial Channel is going to be incredible resource for gamers who are just getting into server hosting, whether you're a content creator or just hosting a server with friends. Introductory videos such as How to Make a Minecraft Server which already exist on the original Shockbyte channel, will be created and uploaded onto the Shockbyte Tutorial channel instead serving as a brand new area for everything gamers will need to know to get their servers exactly how they want.
Don't fret though longtime Shockbyte users, the Tutorial Channel will also be incredibly helpful for veteran Minecraft server hosts, looking to solve issues like How to Add Plugins to Your Minecraft Server and far more complicated issues that may arise across our large library of games! We're eager to make using Shockbyte an extremely easy process and to provide you with as much power as possible to control YOUR server how you see fit. This new channel should help!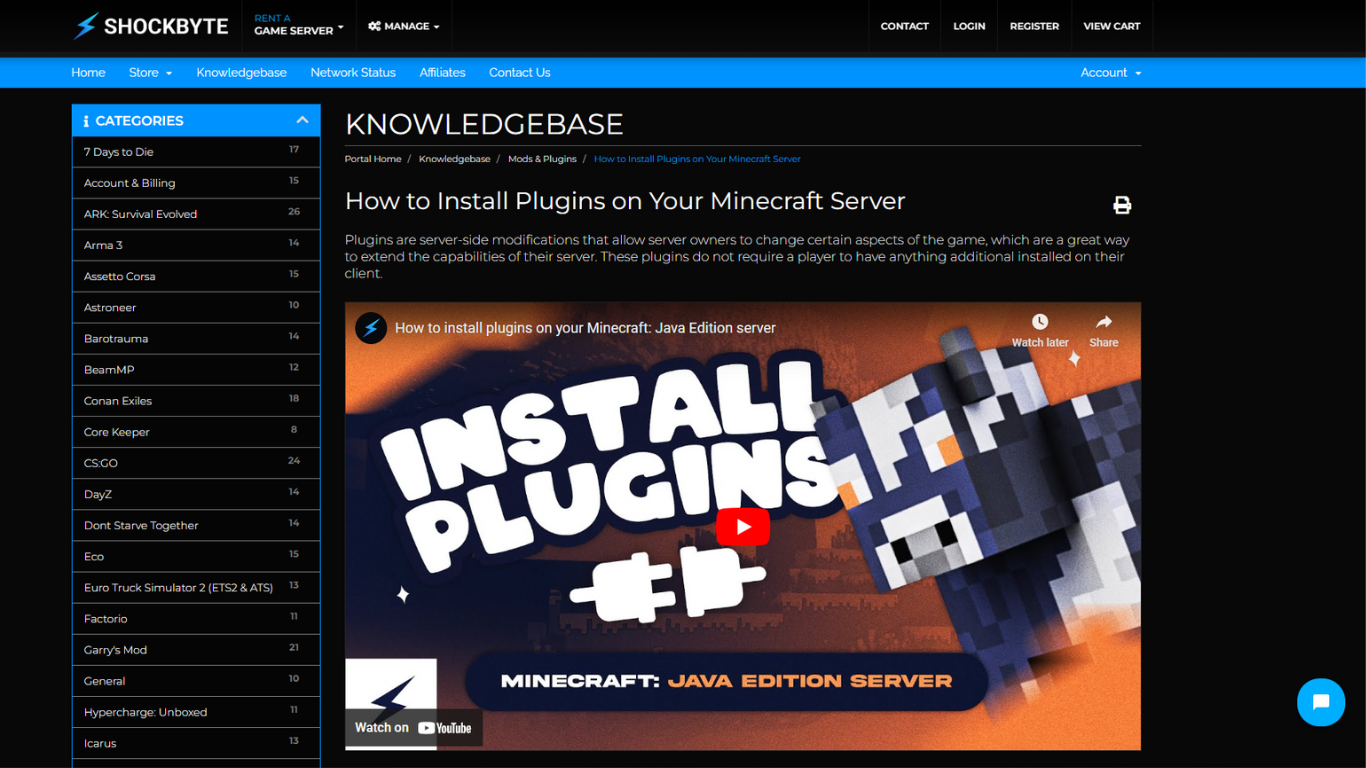 Subscribe for Updates and Benefits
Subscribing to the Shockbyte Tutorial Channel comes with a handful of benefits, especially for server hosts who plan on hosting in the long term. If you plan on hosting a Minecraft server for an extended period of time or any game server for that matter, there is sure to be new videos regularly released that will be useful to check out, whether that be a specific new plugin to try out, or interacting with a unique feature in the Shockbyte panel.
It'll also be incredibly helpful for game server hosts who regularly may be experiencing niche problems to be subscribed for regular video updates! Who knows when a new Shockbyte Tutorial Channel video will come across your feed to solve all the problems you've been having recently! In the same vein, the Shockbyte Tutorial Channel is proud to be finally providing some of the most requested video tutorials as the first videos to be produced on the channel!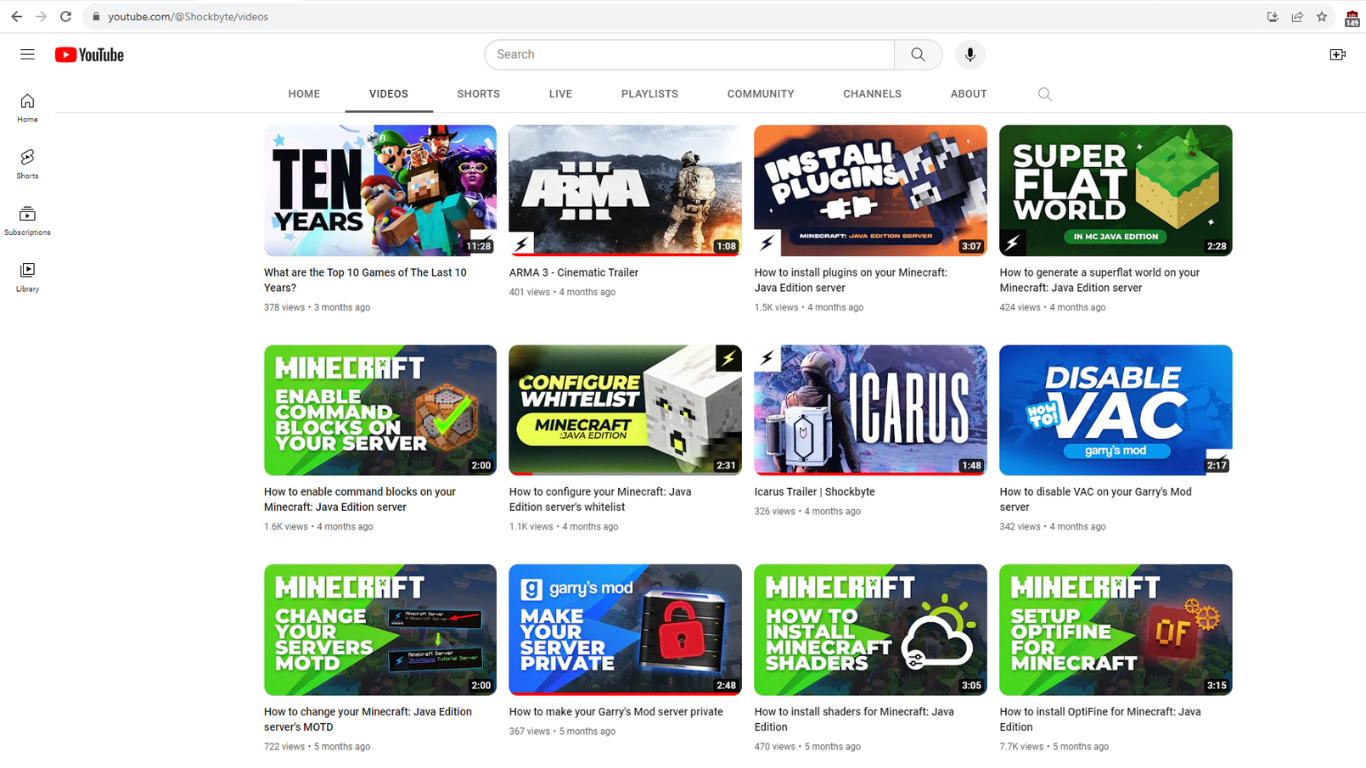 Checkout the Shockbyte Socials for Content and Discounts!
About Shockbyte
Shockbyte is a game server host for Minecraft, ARK, Rust and more.
Do you want to start your own Minecraft server? Click here to view our Minecraft server hosting plans.