While many Minecraft server hosts only create their servers to be used by friends and family, there is also an absolutely massive variety of online communities that form Minecraft servers for dozens if not hundreds of players to gather. These communities can form around everything from a content creator on Twitch/Youtube, a unique language speaking group of users, as well as a group highly dedicated to a mod or Minecraft specification.
These hosts regularly search for online forums and other outlets to post their servers for the greatest attention of multiplayer server players. Many of the biggest Minecraft servers of all time are featured on Minecraft Server List sites such as Hypixel, Pixelmon, SkyBlock and many others. Sites such as Minecraft-Server-List.com can be an invaluable asset to server hosts no matter the size, as they can help players find the unique sort of server they are interested in participating in.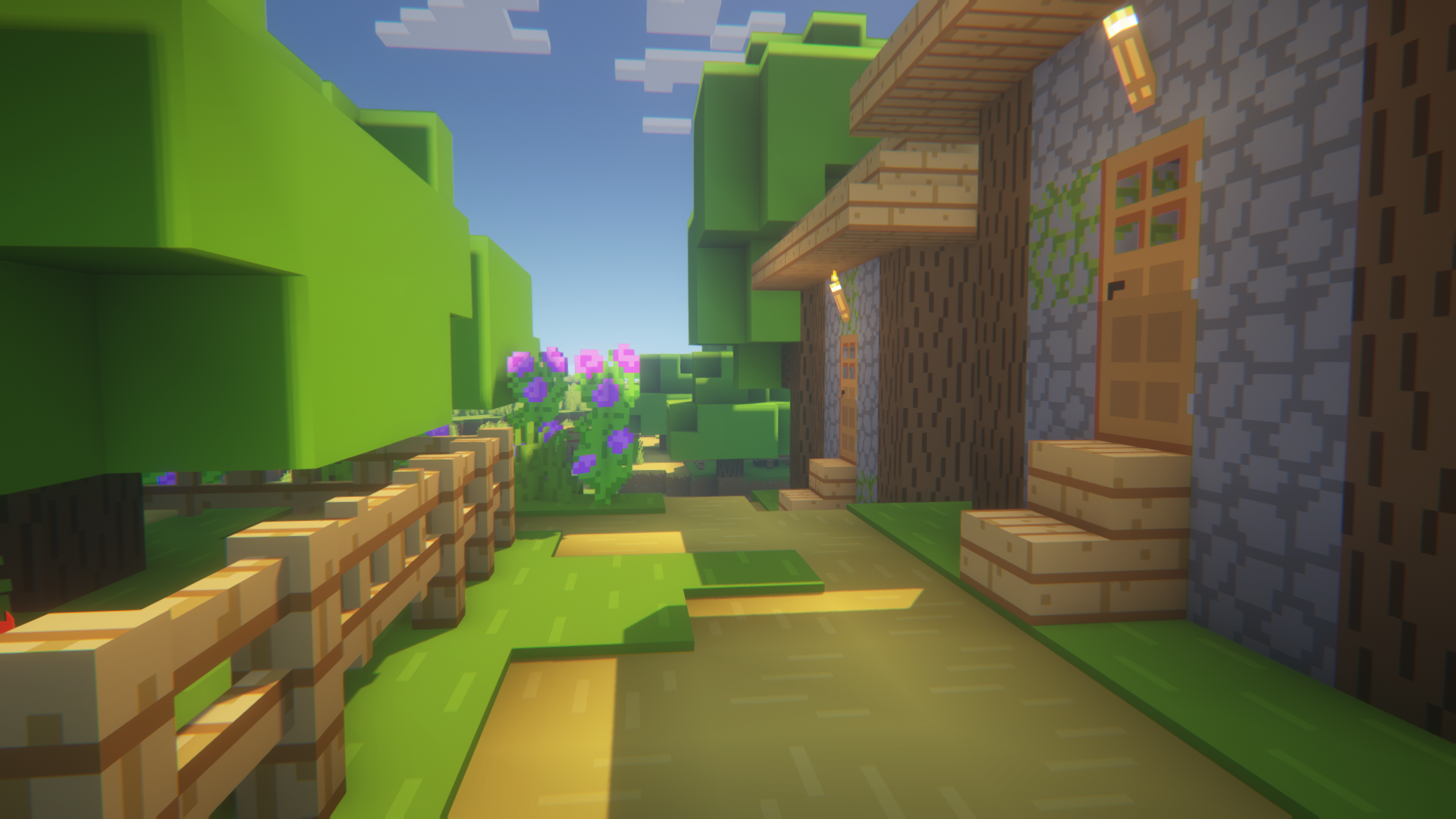 Tools to Grow your Minecraft Server
Shockbyte is a huge fan of gaming entrepreneurs, having been established originally as a single Minecraft server prior to 2013 by our founder Mitch Smith. With this in mind, we're eager to support individuals and servers looking to become the next Hypixel and PixelMon (but maybe not Mineplex). Using all the tools at your disposal is the greatest way to achieve this goal, including properly marketing your Minecraft server across all the channels you're able.
Shockbyte also provides a free Tebex 30-day Trial alongside all our server purchases to assist our server hosts with getting any amount of initial crowd-funding or in-server purchasing up and running. Shockbyte is also one of the only Minecraft server hosts that provides a free Minecraft server Subdomain creator for all server hosts to use to further personalize their server. Absolutely anyone has the capability to host a successful server and we've even written a blog article on several server types everyone can try: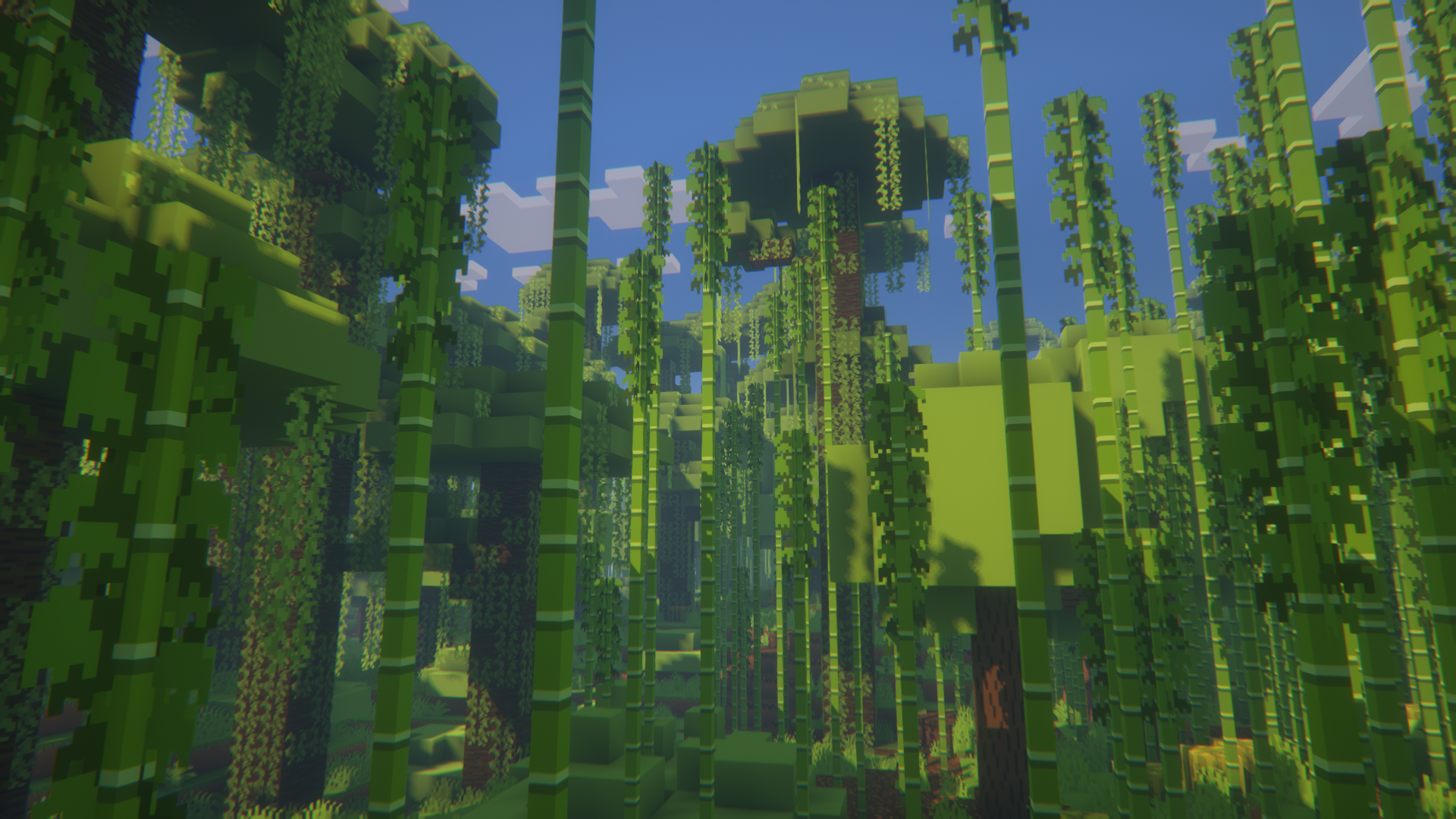 Finding your Game Server Niche
Whenever players start a brand new Minecraft server, they start it for a handful of reasons: to enjoy the vanilla experience with a new friend group, to enjoy the vanilla experience with a fresh start, or to enjoy a non-vanilla experience. As the saying goes, "variety is the spice of life," and that saying directly correlates to the purpose of your hosted server among the thousands of others out there in the Minecraft server hosting space. How does your server stand out? Is it the people? The gameplay? Or something extra special about it?
There are near infinite plugins and mods to make any game server stand out among the rest in a completely unique way, but where to start? We've also written an entire blog post about the differences between Mods and Plugins for those unfamiliar, as well as how to get started.
Not all servers have to be modded servers either! Communities gathered around specific game modes can be the key to success with one example of this being the rise of Lifesteal SMP servers in the modern era.
Using Minecraft Server Lists
Similarly to Minecraft blog sites and posting your Minecraft server on Reddit or Forums: Hosts will want to use the keywords that make their servers stand out. Using "Spanish-speaking" as one of the selling points or "Minigames" are both much better ways to identify your server than saying, "this is an incredibly welcoming server with tons of players and things to do!" Be specific about what you bring to the table: "200+ Players, Low Ping, PVP, Kits...."
Minecraft server lists also allow for promotional and featured options to appear at the top of the list for periods of time depending on the server list page. Server hosts will want to be sure their servers have 100% uptime so new players are always able to access the server and jump into the community, no matter their geographical location or the time of day. The same requirement goes for DDOS protection to assure their servers will always be online for new multiplayer opportunities! Choose your Minecraft server host wisely!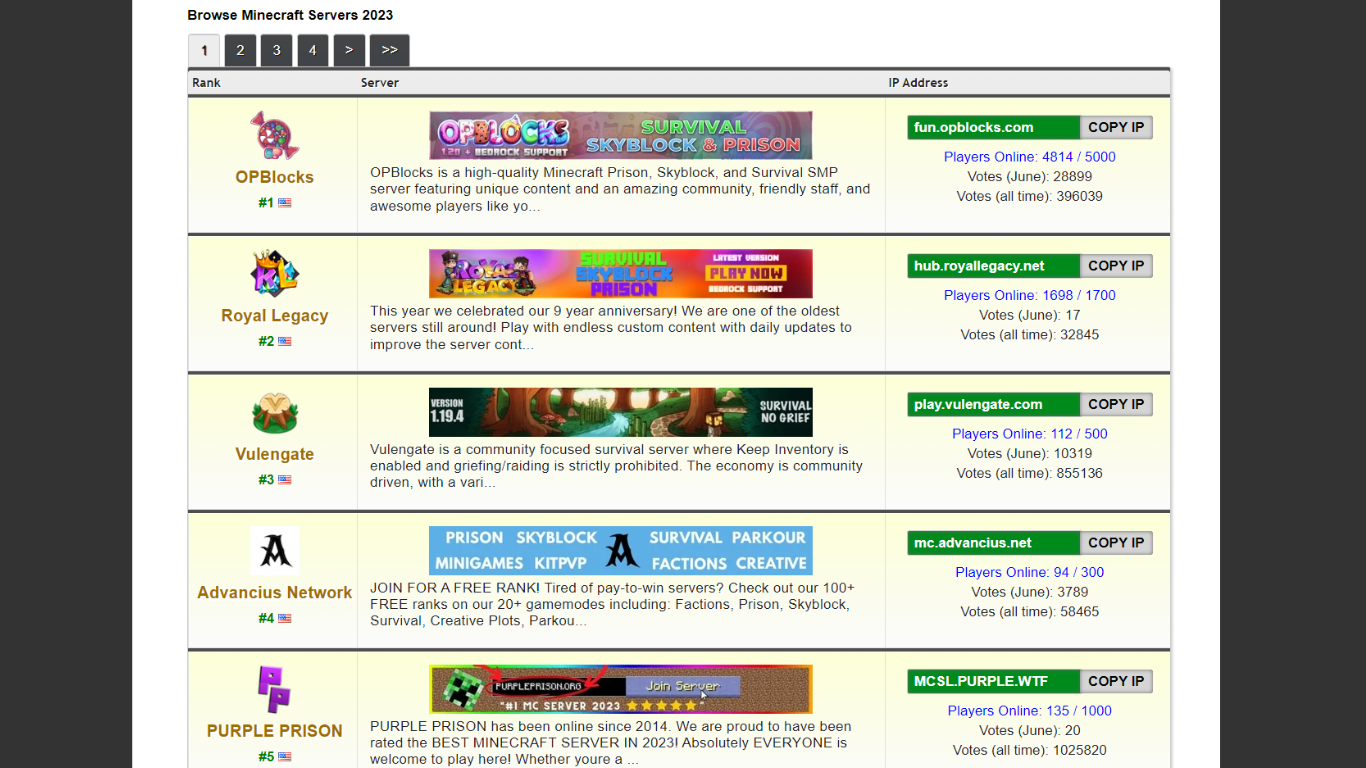 About Shockbyte
Shockbyte is a game server host for Minecraft, ARK, Rust and more.
Do you want to start your own Minecraft server? Click here to view our Minecraft server hosting plans.