2022 has absolutely flown by and Shockbyte has seen some of the biggest changes throughout the year. If you're not familiar with Shockbyte, then you are absolutely missing out! Shockbyte has become one of the biggest players in the game server hosting world, solving issues gamers have been plagued with for decades.
So, what's Shockbyte? Well, Shockbyte is actually an international team of gamers who work together to host servers for every kind of gamer out there. Shockbyte hosts Minecraft servers, Rust servers, ARK servers, and so much more for families, friends, and communities. Shockbyte wants to make it easy for anyone to run their own game server, at an affordable price, where they can customize absolutely everything they want, down to the pixels they walk on.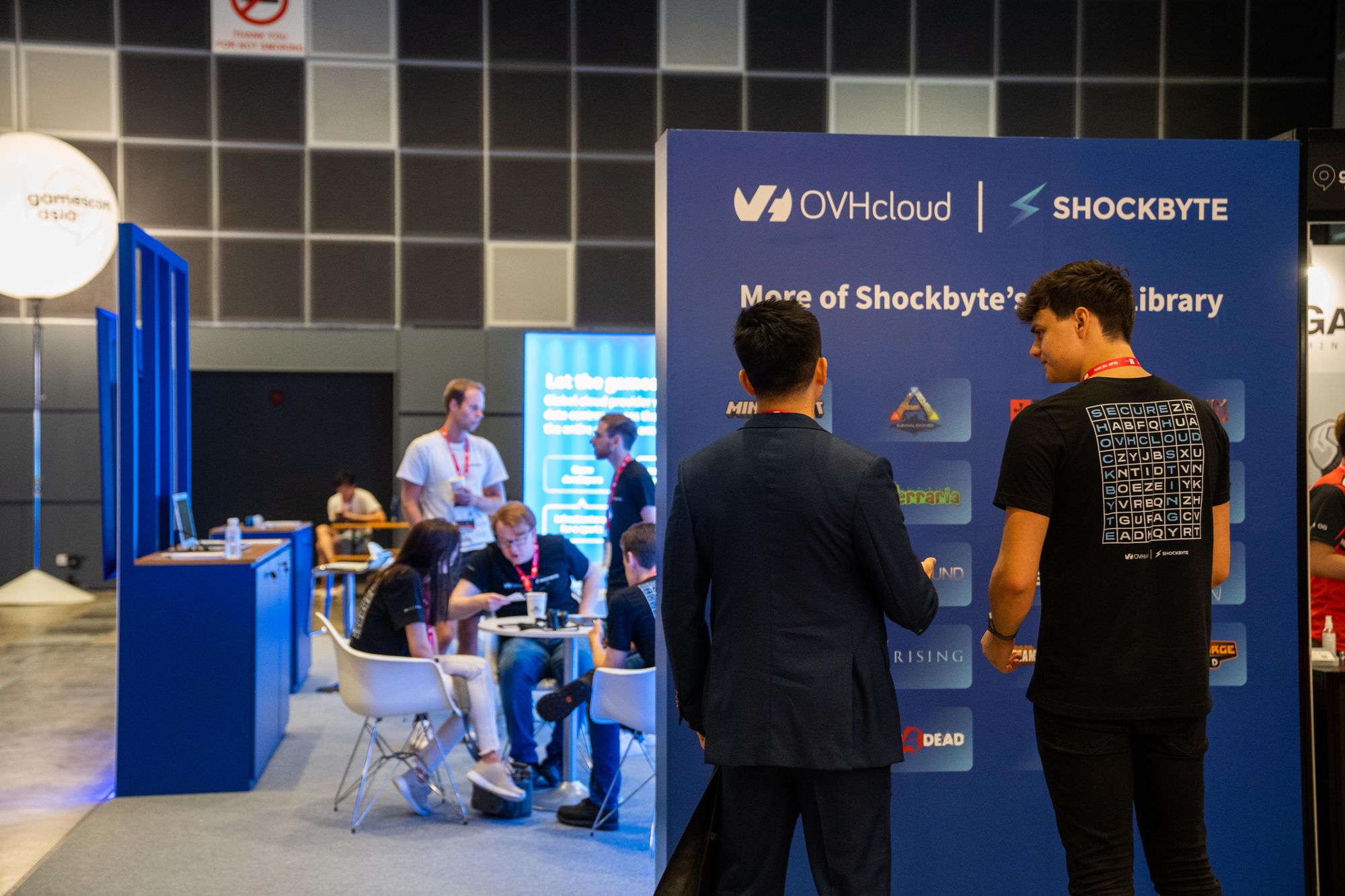 Shockbyte Hosts Games
This year has been massive for Shockbyte and the easiest way to see that is our rapidly expanding product page. Almost nobody else offers the sheer number of games Shockbyte now does. At the end of 2021 Shockbyte hosted just 13 games, and we now offer hosting for a whopping 28 unique titles. That's a change of 115%! Not to mention almost every game features modding support, DDOS protection, and multiple plans to fit everyone's needs. We've even pushed out two more titles in just the last week: American and Euro Trucks Simulators!
Shockbyte doesn't just offer game server hosting, Shockbyte offers experiences. Content creators just getting their start can turn to Shockbyte and create a world for their community to grow and thrive.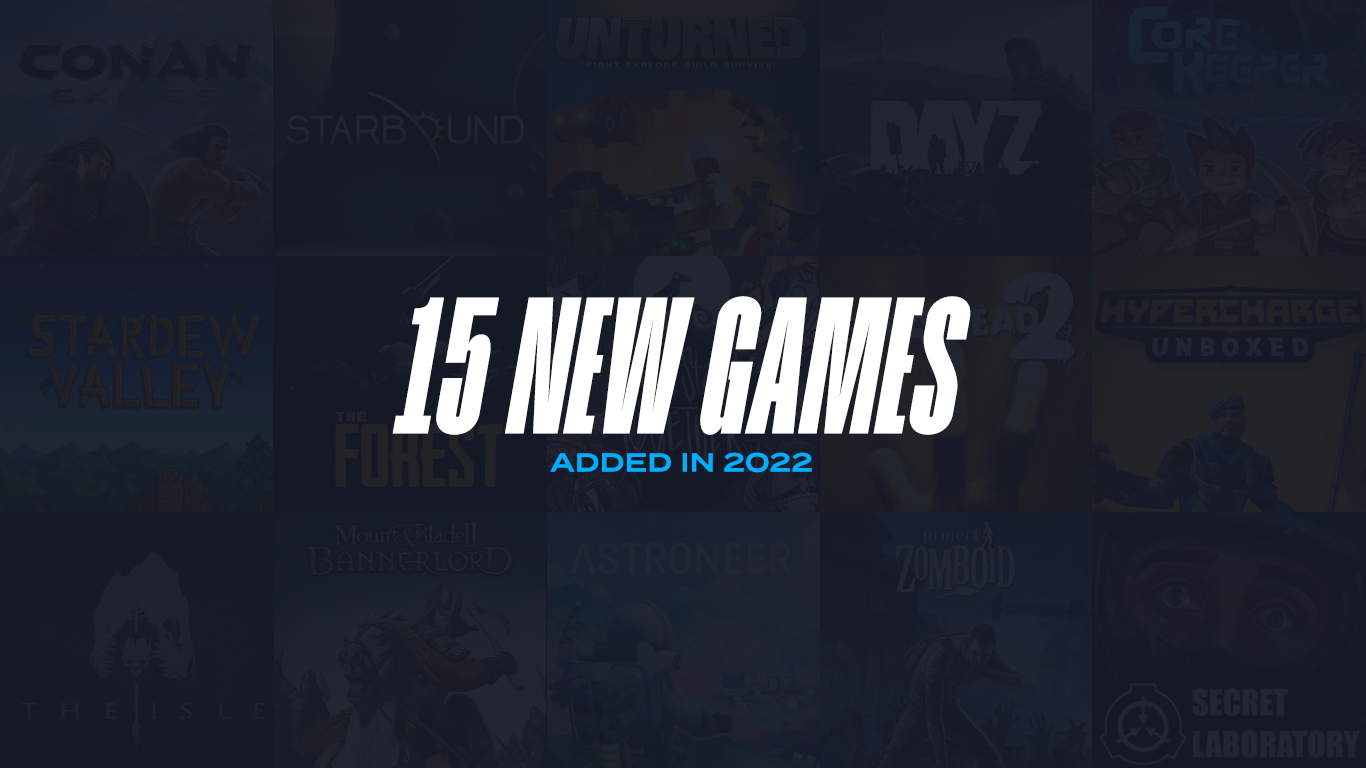 The Team to Make it Work
It takes a lot of work to continually release not only more games to server hosting, but originally not server hosting-ready ones. We managed to manually create a unique way to host Stardew Valley servers! The game thought to be un-hostable was defeated and officially added to the Shockbyte product page by our strong development team.
Introducing new positions like the Game Experience Engineer role facilitates our development team to continue working on new projects, whilst maintaining the quality of other hosted games and adding more awesome games to our library. With the constant growth of Shockbyte, a massive amount of hiring for positions like these was required, both internally and externally! Thanks to our growth and expansion, Shockbyte even offers full-time employment internationally now! This means that benefits once only available to our Australian staff can now be availed of by members of our team around the globe.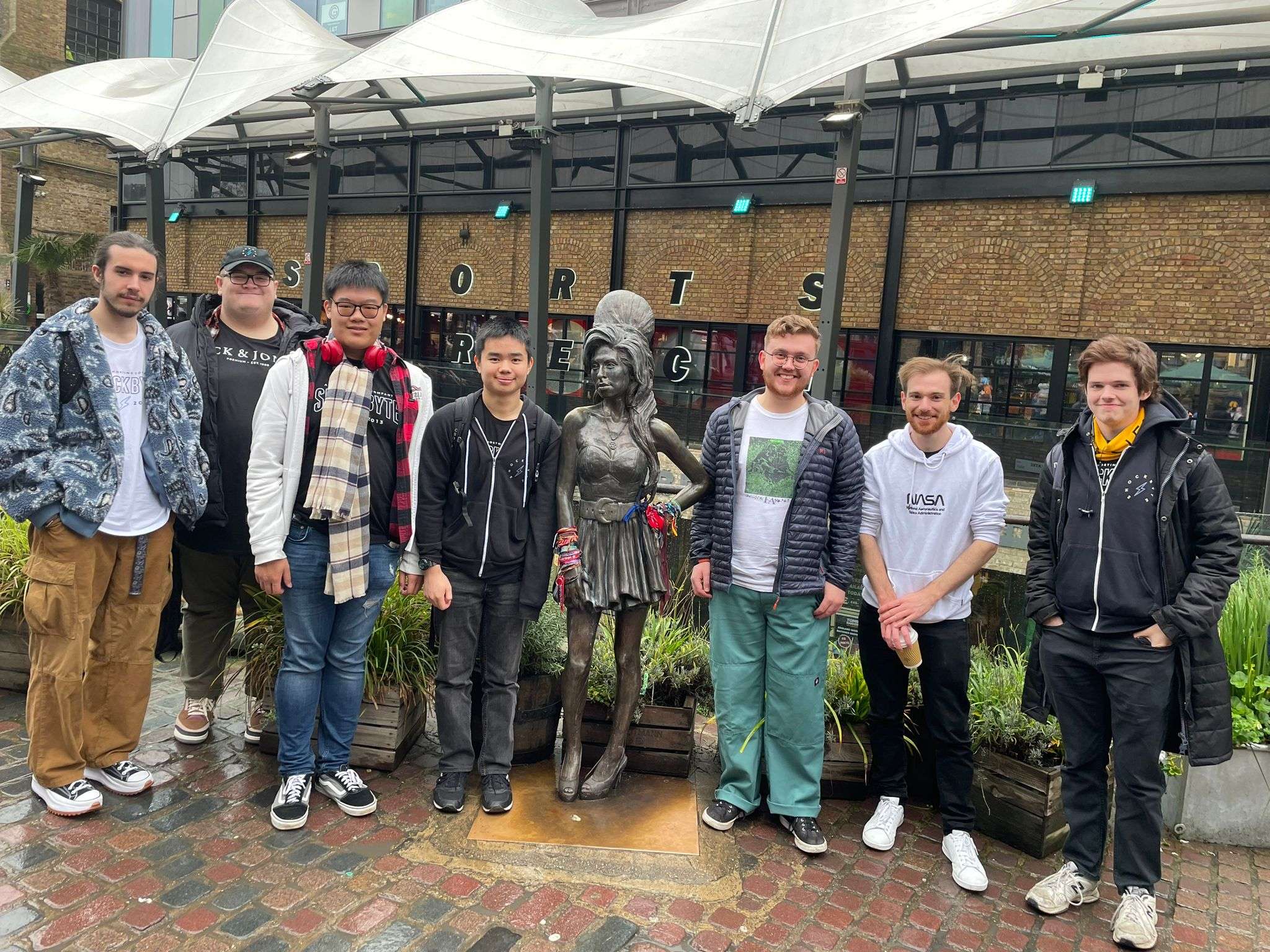 The Team to Make it Fun
While our team has grown significantly and has taken on more and more projects, work isn't all that keeps people committed. Shockbyte has become a group of friends dedicated to helping Shockbyte grow and improve while having a good time working together. Our first attendance of Gamescom Asia this year is only the beginning of team meetups and company appearances.
With the expansion of our team, we were able to introduce a recreational Discord server, complete with competitions, prizes, and even a crew Minecraft server (hosted by Shockbyte!). Improving the lives of employees is of massive importance for Shockbyte, initiating programs like the Desk Fund (getting new, upgraded equipment for those who need it) and regular game nights! At Shockbyte, it isn't all work and no play.
Strong + Happy Team Equals….
Over the course of the year, Shockbyte has fully transformed. I mean, look at the size of our games page now! It's huge and only a single example of our achievements. With a happy staff team, we have seen incredible performance from our employees. This means that we can keep working on our mission to improve and grow Shockbyte to the next level. One way we have been striving to improve is by listening to the problems that our customers experience with game server hosting. From technical issues, panel improvements, and support response times, we hear you, and we are working hard to be the best we can be in these areas.
We've stepped up our game and started making changes for the better. Since the start of the year, we've worked tirelessly to increase our support response times and our dedication to customers. We've massively increased our focus on serving YOU, and have gotten back to customers within a single day 88.41% of the time. If you don't hear back immediately, you can count on 93.7% of customers hearing back in two days maximum.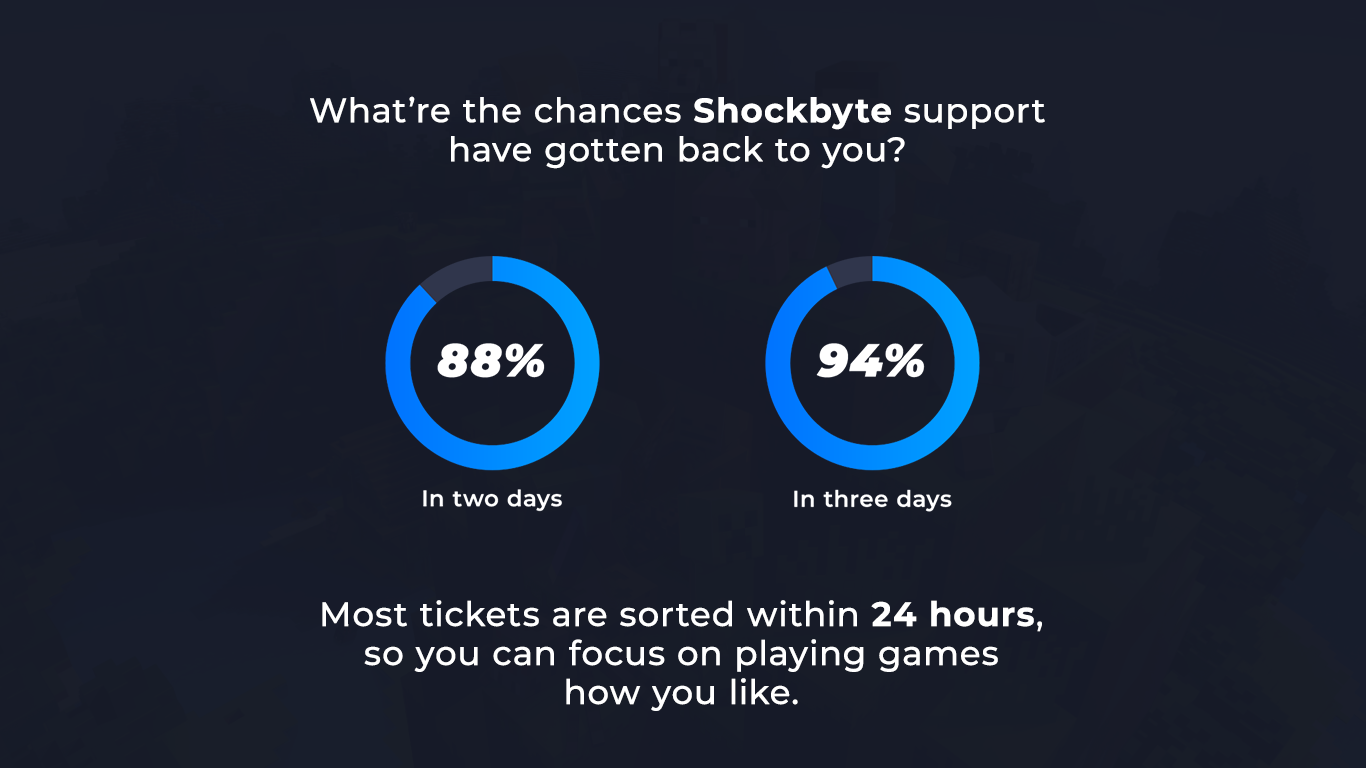 Shockbyte's Next Steps into 2023
Shockbyte is continuously looking to expand and provide even better content as time goes on. As we approached the end of the year, we were recently now able to provide Euro Truck Simulator 2 server hosting and are looking forward to offering many other fan-favorite multiplayer titles in 2023.
We will also be striving to make continued improvements across the board, to make the Shockbyte experience better for our community; our staff, our customers, and beyond!
Minecraft, our biggest server hosting title, has been a community we want to engage with as much as possible. Events such as the Holiday Build Competition and our Halloween community server are only the start of Shockbyte in the public space. We hope to provide even more ways to play soon, so be sure to stay up to date on Shockbyte's Twitter!
If you're interested in gaming and server hosting, please consider joining our team: https://shockbyte.com/jobs