With the recent release of Minecraft's 1.20 Update Trails and Tales, players are flocking back to Minecraft servers eager to explore all the new content being offered in this incredible update. From a handful of new mobs, to new items, and places to explore, this update is chock-full of reasons to revisit some of the same ol' places we've seen hundreds of times already in our Minecraft careers. If you aren't in the know about all the inspiring new 1.20 features, be sure to check out our full blog post about it here!
One of the newest (and biggest additions..like, physically biggest) is the magnificent and ancient Sniffer! The almighty winner of the mob vote of 2022, coming out on top of the Copper Golem and the Rascal...was the Sniffer! This ancient friend-sized behemoth slid so perfectly into the Trails and Tales update alongside Archaeology that it has since led many Minecraft veterans to believe the mob vote was secretly rigged!
Warm Ocean Ruins Minecraft 1.20
The best way to enjoy Minecraft of course is a multiplayer server with friends, all playing survival. In survival though, there's only one way to find Sniffer eggs naturally, and that is by performing some Archaeology at naturally spawning Warm Ocean Ruins! How do you identify Warm Ocean Ruins though without the use of the /locate command in creative? A few things to look out for are: Sandstone, Sea Lanterns, Granite, Polished Diorite, and Magma Blocks.
Once you've actually found a Warm Ocean, you'll need to spot an underwater area with a chest and sandstone. Then some oddly unique sand that is specifically Suspicious Sand! It'll be quite hard to find at first, but once you get used to spotting it, you'll be a master Archaeologist in no time! Each suspicious sand has it's own unique loot table dependent on the location you're brushing it in, with two structures being the most important:
Desert Pyramids: The Suspicious Sand here offers unique Pottery Shards
Warm Ocean Biomes: This is the money! Here offers Sniffer Eggs!
Minecraft Snifflets
One of the most adorable things to most likely ever be added to Minecraft, by purely even name is the "Snifflet"! Now this is simply only a baby Sniffer, but the name alone makes it adorable in so many ways! Baby Sniffers hatch from Sniffer eggs (crazy right) in about 10 minutes after the egg is placed in the world. They hatch in half the time if the egg is placed on a moss block though, so create a cozy little hatching home for your eggs! Once hatched, Snifflets take about 40 minutes to grow into adult Sniffers, and that's where the fun begins!
Adult Sniffers offer players a lot of super cool options as a brand new mob in Minecraft, and brought along some ancient seeds with their addition to the game! These "Ancient Seeds" are actually just Torchflowers, which Sniffers can dig up from most-any form of dirt blocks in the game! Whenever a Sniffer manages to dig up a Torchflower seed, they will then have an 8 minute cooldown until they can do it again. Then you can turn those Torchflowers around to breed more Sniffers!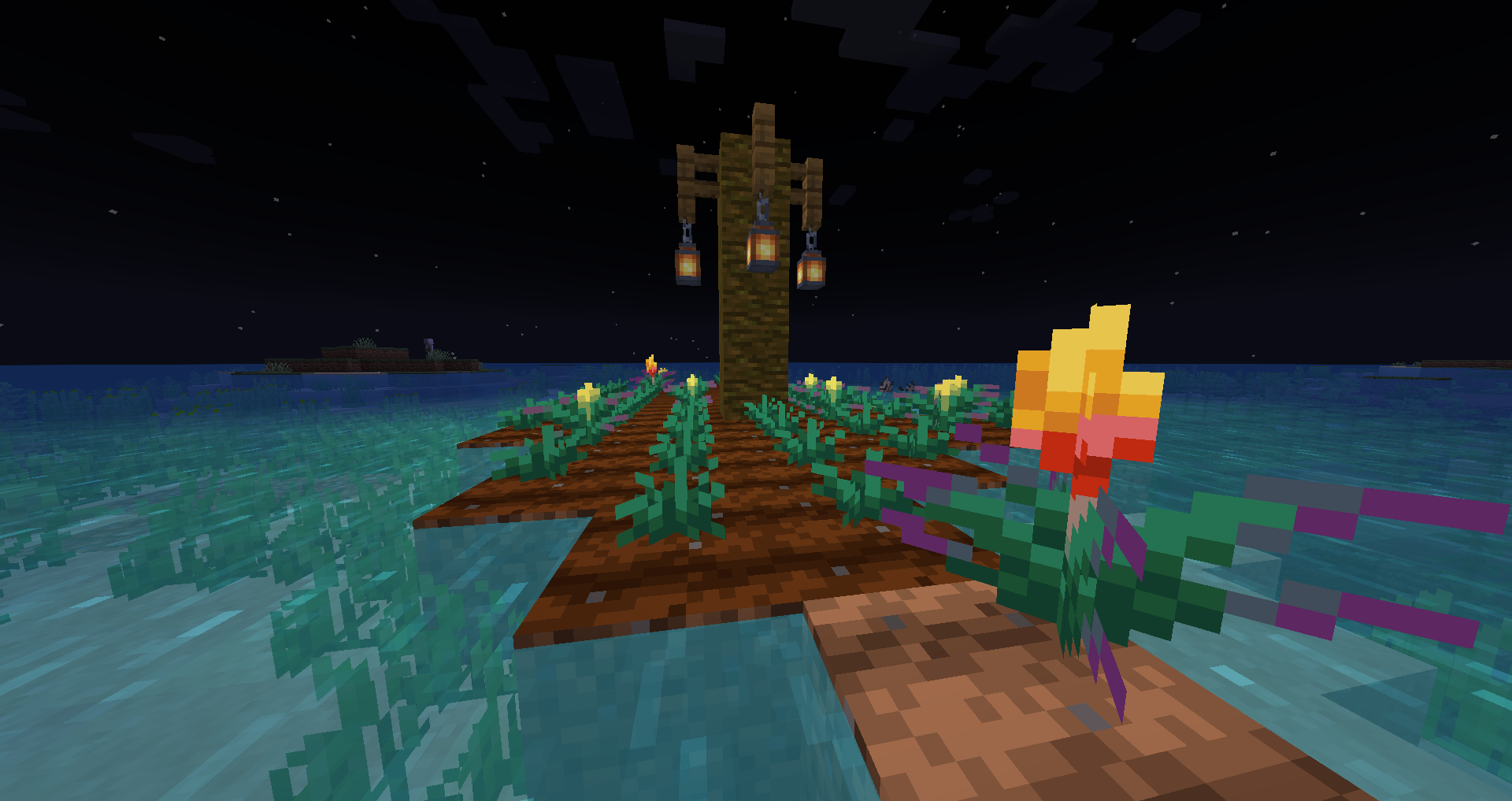 Minecraft Pitcher Pods
Sniffers actually have one more seed they're able to dig up, and that's Pitcher Pods. These beautiful new blue and purple bulbous seeds are among the coolest looking items in the game, but their main functional usage is actually only to create Cyan dye. It will however help to create a stunning farm if you gather enough, and they can be functionally used to breed chickens and parrots if you're all out of wheat seeds (a near impossibility).
Pitches Pods can however create extremely elaborate redstone piston farms through the fact of their two-block high growth similar to that of cactus. They would require replanting though, as they do fully break, but functionally would produce a massive amount of Pitcher plants over time.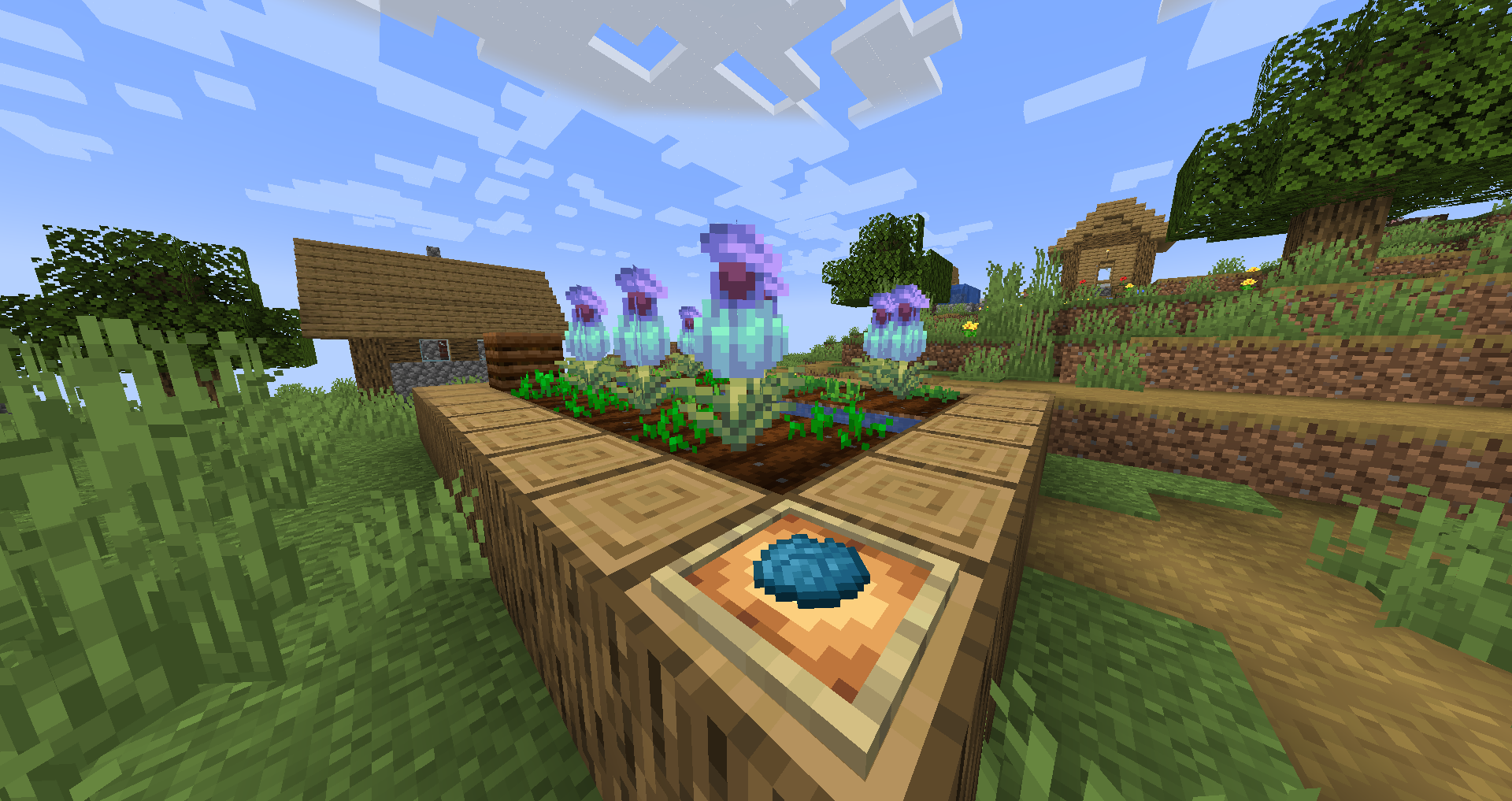 Hyped about the Minecraft 1.20 Update?
About Shockbyte
Shockbyte is a game server host for Minecraft, ARK, Rust and more.
Do you want to start your own Minecraft server? Click here to view our Minecraft server hosting plans.