As of November 7th, Minecraft has announced the release of the Official Minecraft Server List; a list of Minecraft servers recommended to players who prefer the safety of knowing they won't be at risk of getting hacked, dealing with hackers, or abusive players online. These servers not only apply to Minecraft's Usage Guidelines, but also are overseen by the industry leading anti-cheat and anti-abuse team: GamerSafer. To access the official Minecraft server list itself, head over to findmcserver.com.
There are dozens of Minecraft server lists online where players can advertise their server to grow their communities, but players may be hesitant to join these due to the servers not being endorsed by Minecraft and having unreliable hacking prevention in the past. With the GamerSafer team personally vetting each participant of the Official Minecraft Server List, players can be far more comfortable joining these servers, especially after more recent events where servers are being hacked, griefed, or outright remotely taken control of.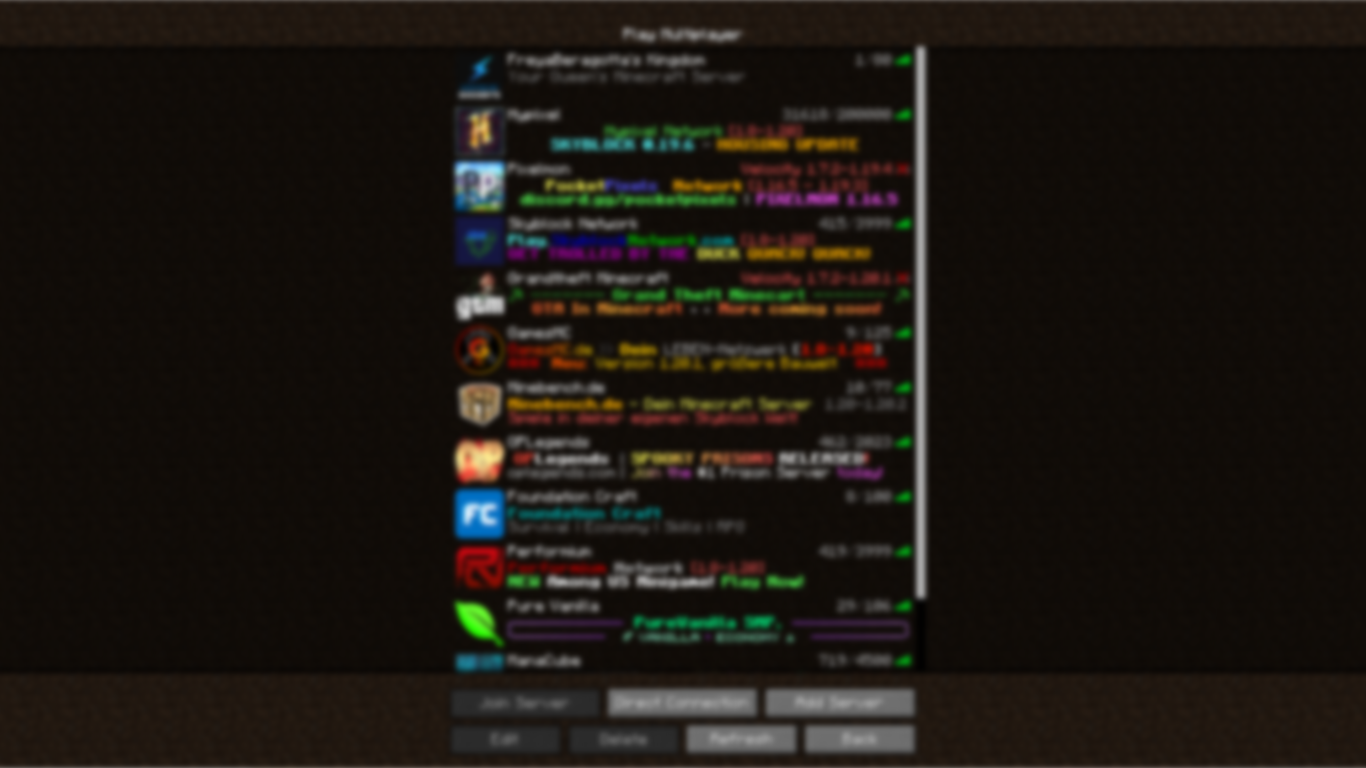 How Shockbyte and GamerSafer: Keep Players Safe
Casual Minecraft players won't be the only people greatly appreciative of the Official Minecraft Server List; Parents of younger Minecraft generations can be additionally more comfortable choosing a multiplayer server from the Official Minecraft Server List for their child as well due to GamerSafer's continual vetting process. After setting up an account, parents and players can choose to create a server themselves through the site and eventually through Shockbyte, providing them even further access to Whitelists, DDOS protection, server rules and everything to keep their community or family safe online.
While physically protecting a player's PC and network is of first and foremost protection at all times during online gaming, GamerSafer strives to foster a more positive space in multiplayer gaming which has led to the badge system that exists on the Official Minecraft Server List today. Public multiplayer servers listed are eligible for 4 unique badges outlining things such as: their compliance with Minecraft's Usage Guidelines, the server's commitment to player data security, and a server's agreement for scheduled moderation checks with the GamerSafer team.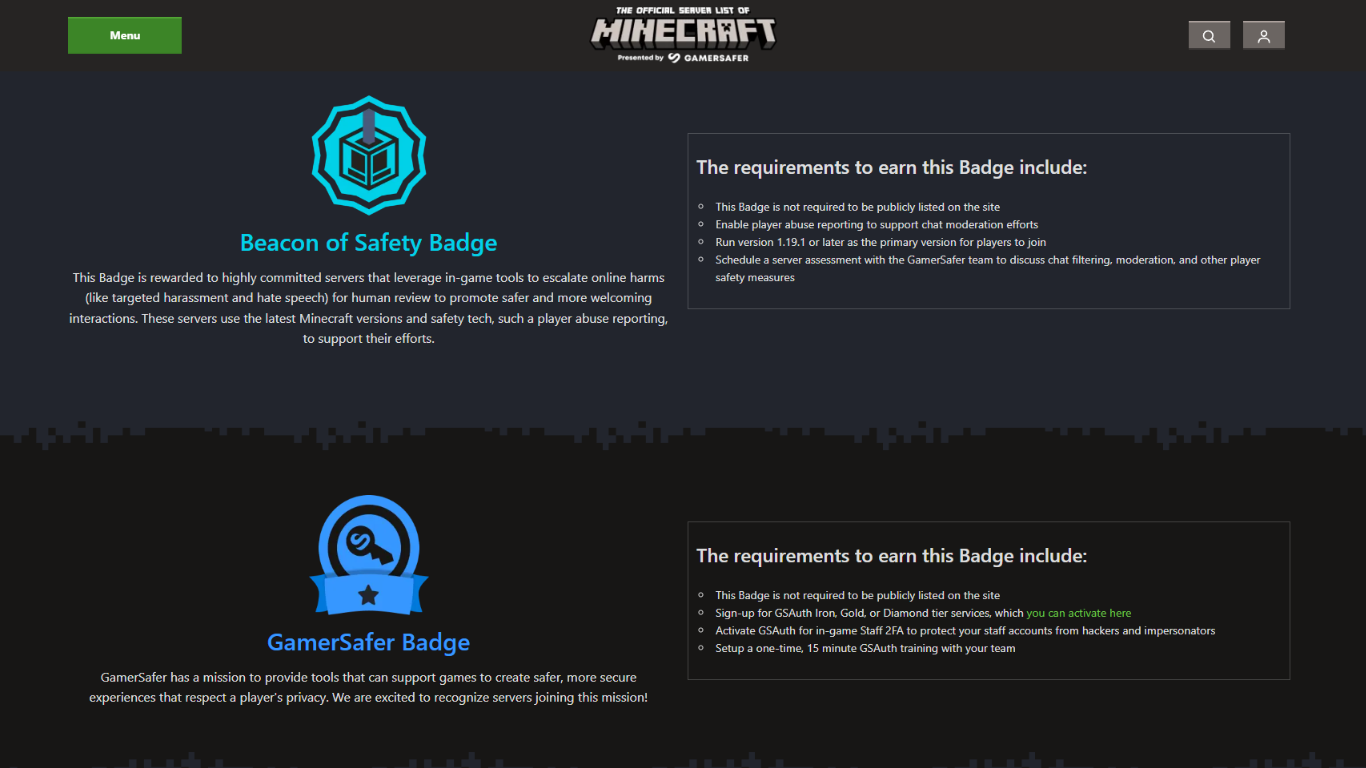 Official Minecraft Server List's Online Threats
Despite the Official Minecraft Server List's detailed vetting process, online gaming can always lead to unforeseen circumstances that neither Mojang nor GamerSafer can account for, whether that be overwhelming abusive players or a lack of proper moderation. Minecraft in specific has several groups of extraordinarily evil hackers and griefers who explicitly search for servers that are publicly accessible in order to intentionally harm players, destroy their builds, and kill them in their own worlds. Even families who host a server on their own may think they are safe from these players, only to find a player join their server, flying around, and replacing the sky with cobblestone and lava. It can truly happen to anyone.
Even many popular plugins used by content creators and online communities have come to find dangerous vulnerabilities that needed to be amended quickly or players would also suffer dire consequences by simply participating in the server. No matter if you're going to be simply a player on a server or you're interested in starting up a server of your own, it's important to know the basics of online safety when it comes to Minecraft (and gaming in general). Fortunately, we've written several knowledgebase articles for keeping your server safe if you have one with us and a blog article about how to stay safe while playing Minecraft.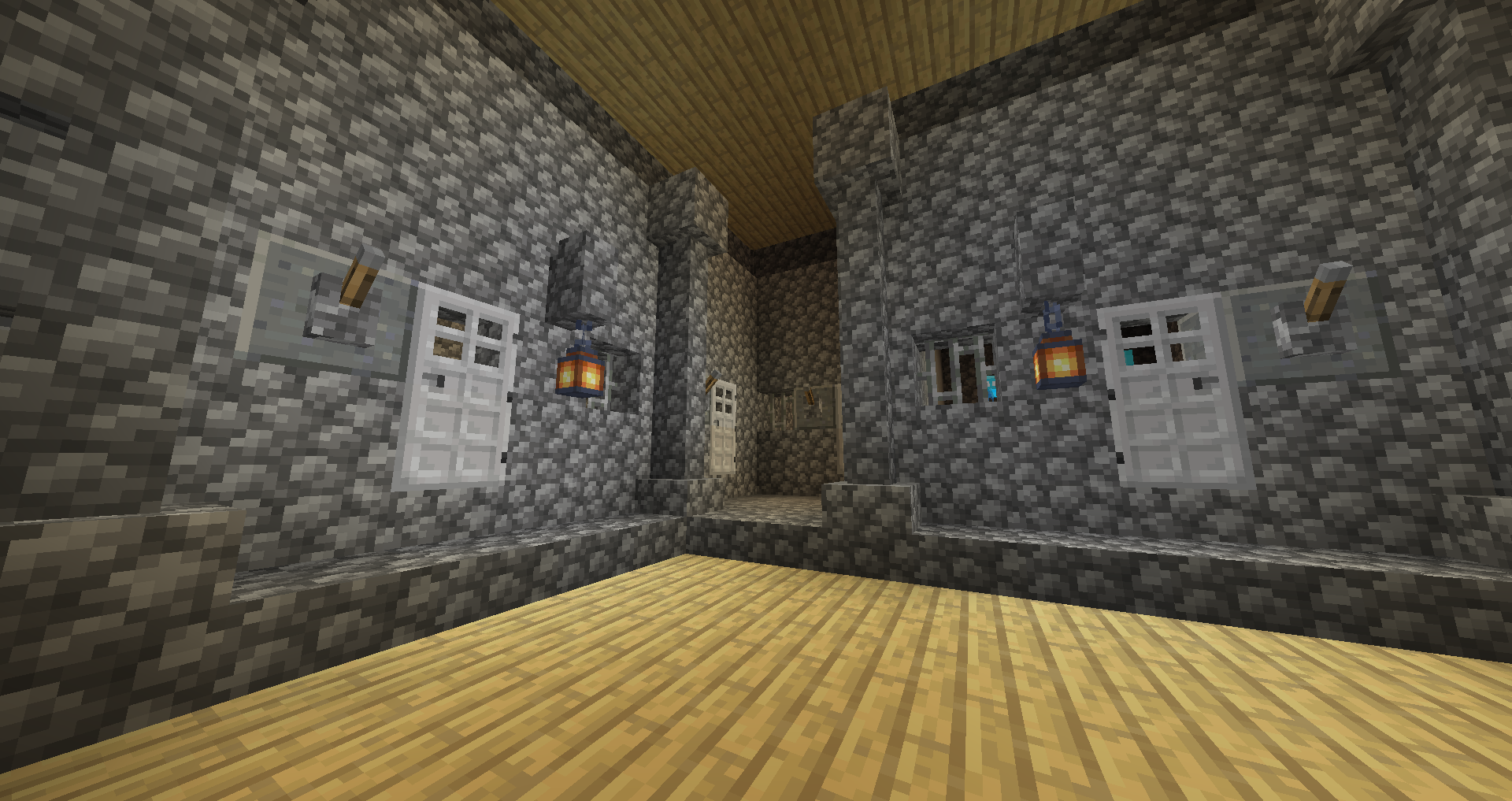 Official Minecraft Server List Server Types
While the Official Minecraft Server List is still extremely new, it's listing length appears to be anything but that. No matter what type of server you're interested in playing, the Official Minecraft Server List most likely has a server up and running with your preferred choice of game mode. The site already has some of the most well known hubs of the Minecraft community featuring iconic servers such as: Pokehub Cobblemon, Autcraft, Wynncraft, Skywars, and so many more. Veteran players of Minecraft and newbies alike will have plenty of options for reliable and positive communities to hop directly into.
Players are also able to search through each and every server by player count if they would prefer an extremely populated server, as well as by any sort of keyword if they are interested in a game mode in specific. The keyword search functionality is great and will allow even the newest server hosts to stand out among the crowd by providing a minigame or niche that many other servers don't! Shockbyte highly encourages players to start their own servers, grow their communities, and prosper online! With utmost safety, of course.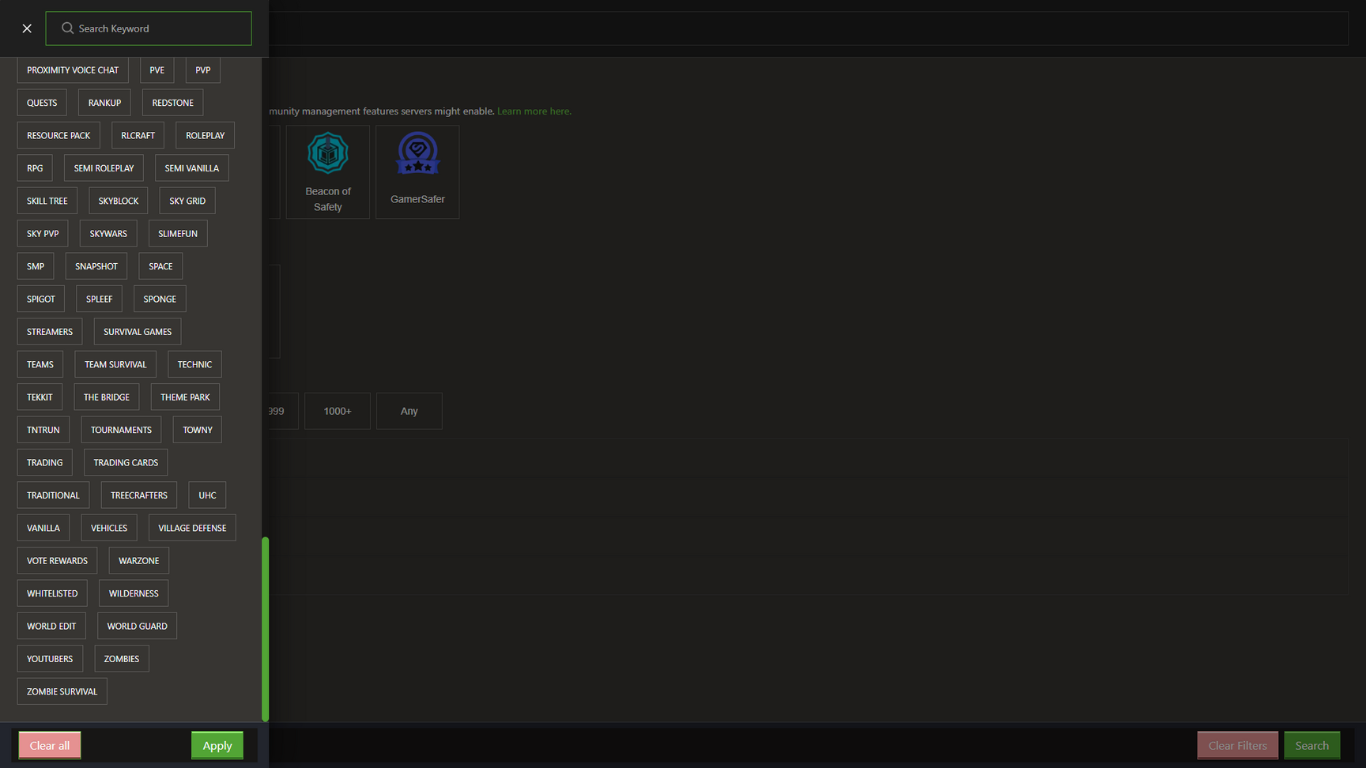 Looking for unique Minecraft Server Ideas?
About Shockbyte
Shockbyte is a game server host for Minecraft, ARK, Rust and more.
Do you want to start your own Minecraft server? Click here to view our Minecraft server hosting plans.