Surfing in CSGO is one of the most relaxing and fun non-competitive game modes outside of the main game playlist online. With over a thousand different surf maps with a wide variety of difficulties, players of all surfing strengths can find themselves a map to practice their abilities and grow from.
Surfing in CSGO is interesting as it takes advantage of the unique gravity system in CSGO, allowing players to slide along objects and fly through the air at tremendous speeds. It may appear as a very odd game mode for players who are just seeing it from the outside but is very rewarding for players giving it a try themselves. Why not grab a few friends of your own, boot up a Shockbyte server, and try out a CSGO map of your own?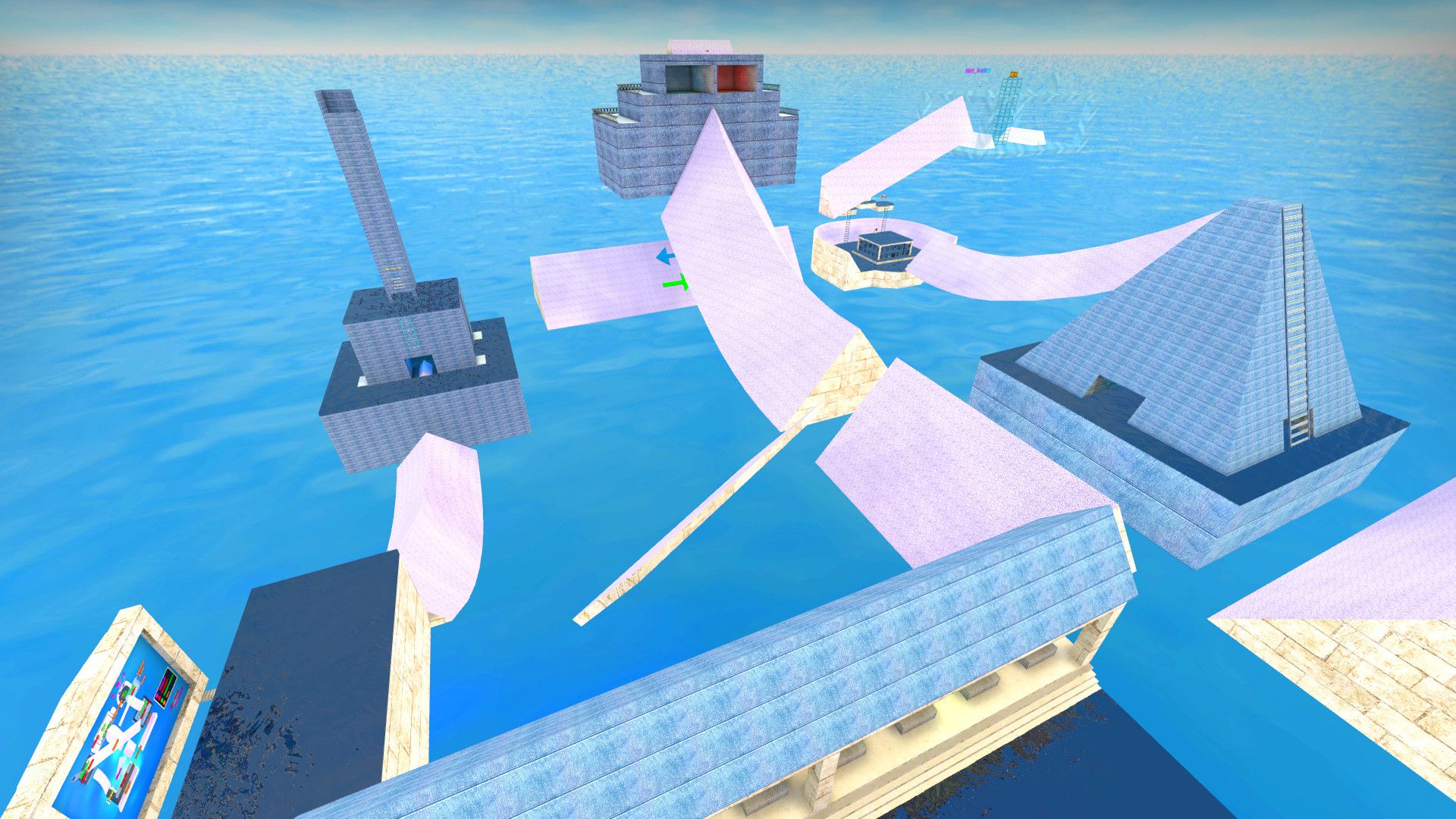 How to Strafe in CS:GO
Strafing in CSGO is important in the main game, but equally as important when getting into surfing. Strafing is the ability to recognize when to press A or D to shift from left to right without any forward or backward movement. In fact, most high level surf players highly recommend to new surfers to not press W while learning to surf as it may cause them to accelerate too much, and fly off easier obstacles while moving.
Once you've begun to accelerate, resist the temptation to press W, and use A and D to turn each corner as you come to them. As you get increasingly high speeds, players will need to actually press the opposite strafing direction of the turn (and attempt to turn INTO the surf obstacle) to prevent the player from falling off the edge.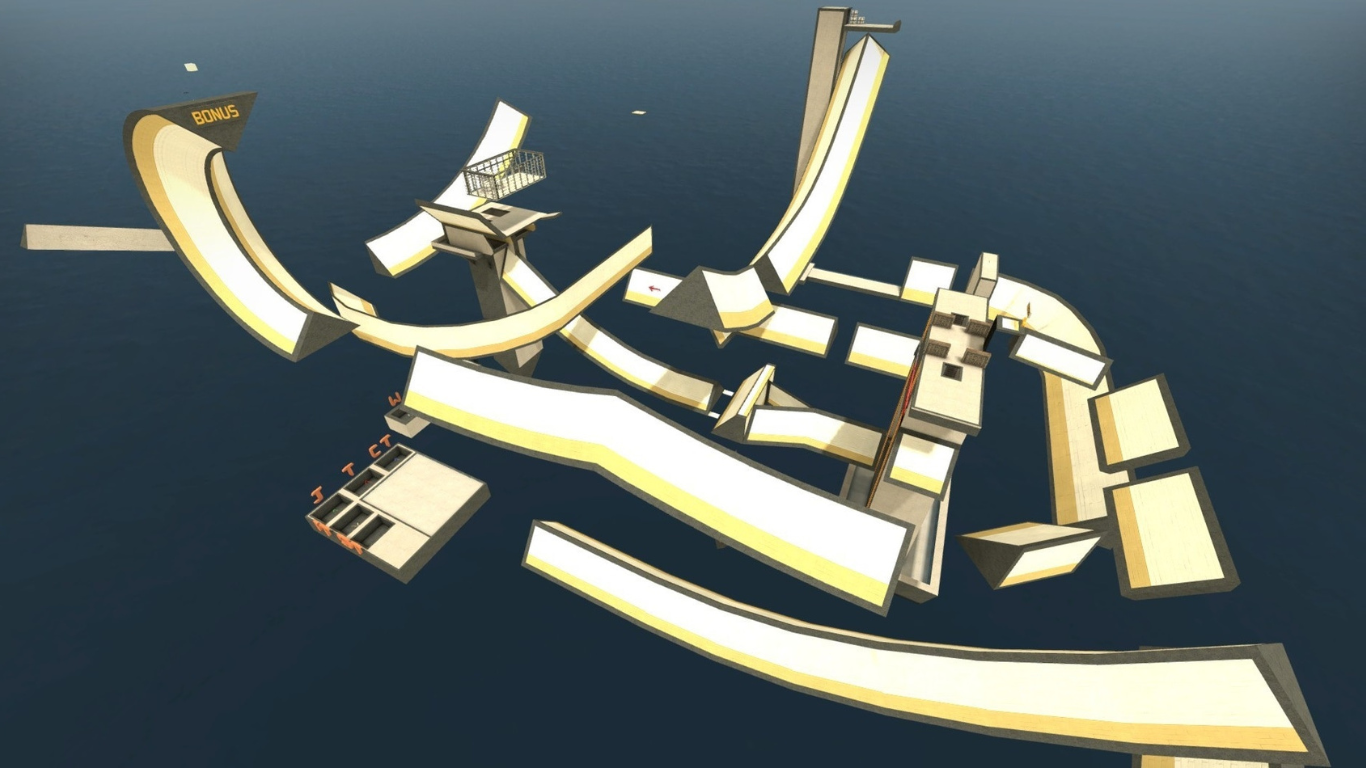 CS:GO Surf Commands
Before you can get started surfing, you'll need to get your server ready! Choose a beginner friendly map, or maybe the one we outlined in our Best CSGO Maps for Multiplayer Fun blog post and upload it to your Shockbyte CSGO server. From here you'll need to use some server commands to get the server ready for surfing! Put in the following commands:
sv_cheats 1: This will allow the commands to function.
sv_accelerate 10: This sets the usual acceleration for CSGO surf servers.
sv_airaccelerate X: Here's where you get to decide for yourself a little bit of customization for your CSGO surf server. You'll need to decide what number X will be, which will correspond to how difficult it will be to surf.
Beginner Difficulty X = 1000 | Casual Difficulty X = 800 | Normal X = 400
Medium Difficulty X = 200 | Hard Difficulty X = 100
sv_staminalandcost 0: This disables the usual penalties to surfing in normal CSGO game modes.
sv_staminajumpcost 0: This disables the usual penalties to jumping in normal CSGO game modes.
sv_staminamax : This provides players with infinite stamina so you won't have to worry while jumping/surfing.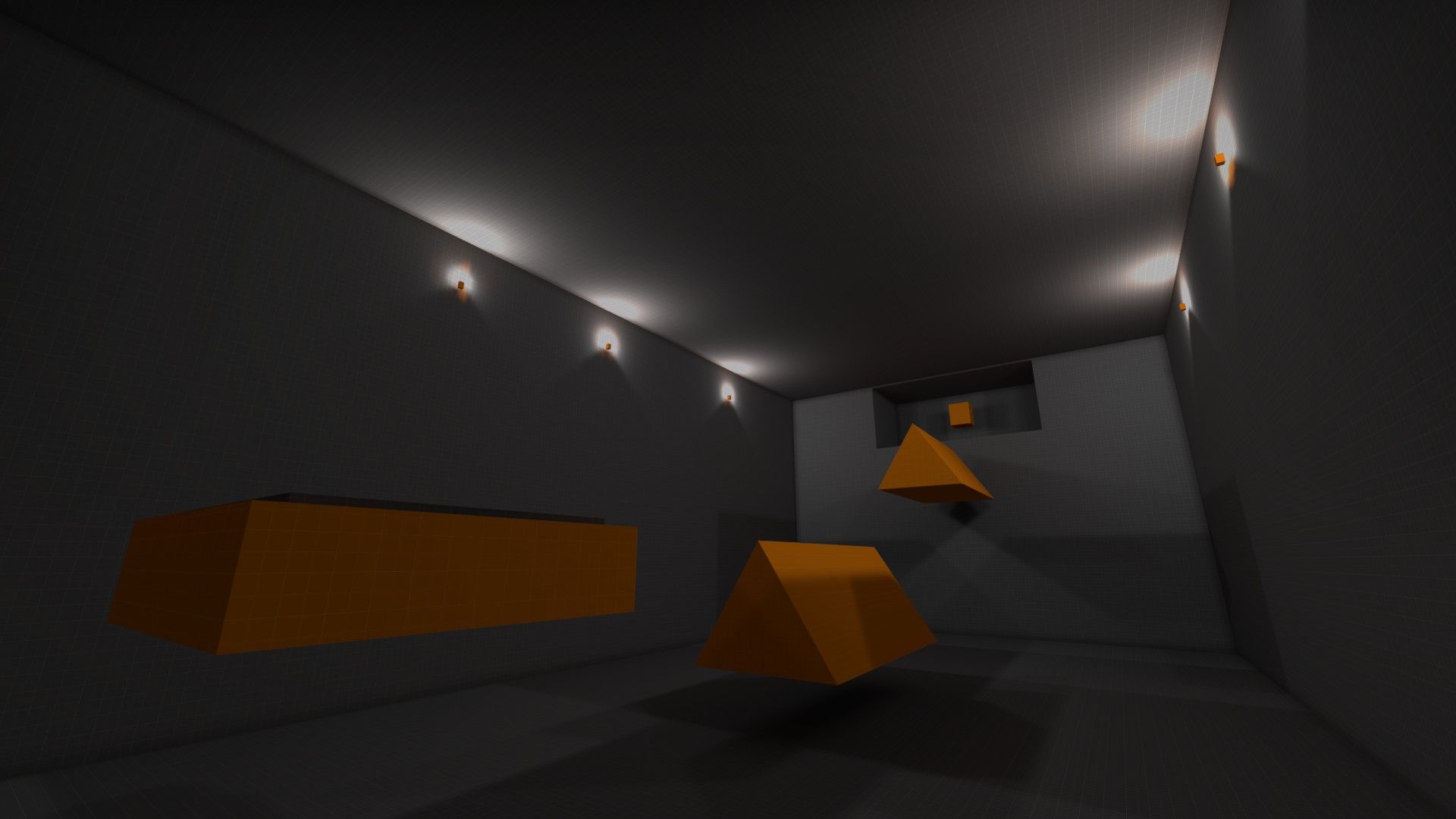 CS:GO Surf Tips
Veterans have a wide variety of knowledge to pass along to new surfers just hopping into the scene, but the biggest amount of learning really does come with the time spent experiencing it. A few helpful tips to get you off your feet, and into the air, are:
Lower your Sensitivity in CSGO: Both for the main game modes as well as for surfing, much of the game revolves around fluid motions and smart decision making rather than harsh flicks of the wrist. The same goes for CSGO surf, and a harsh flick of the wrist can easily lose all your momentum and stop you entirely in the air. To prevent this, move in a much more fluid manner and glide along the obstacles rather than turning at 90 degree angles.
Ride the wave from top to bottom.. to top: For each new obstacle approached, you'll want to start at the highest corner available as your momentum will bring you downward as you glide against it. Using that momentum, you then want to ride the obstacle to it's lowest-medium point, and then glide up and off the obstacle at it's opposite corner you entered. This can get tricky when riding on curved surfaces, but practice makes perfect!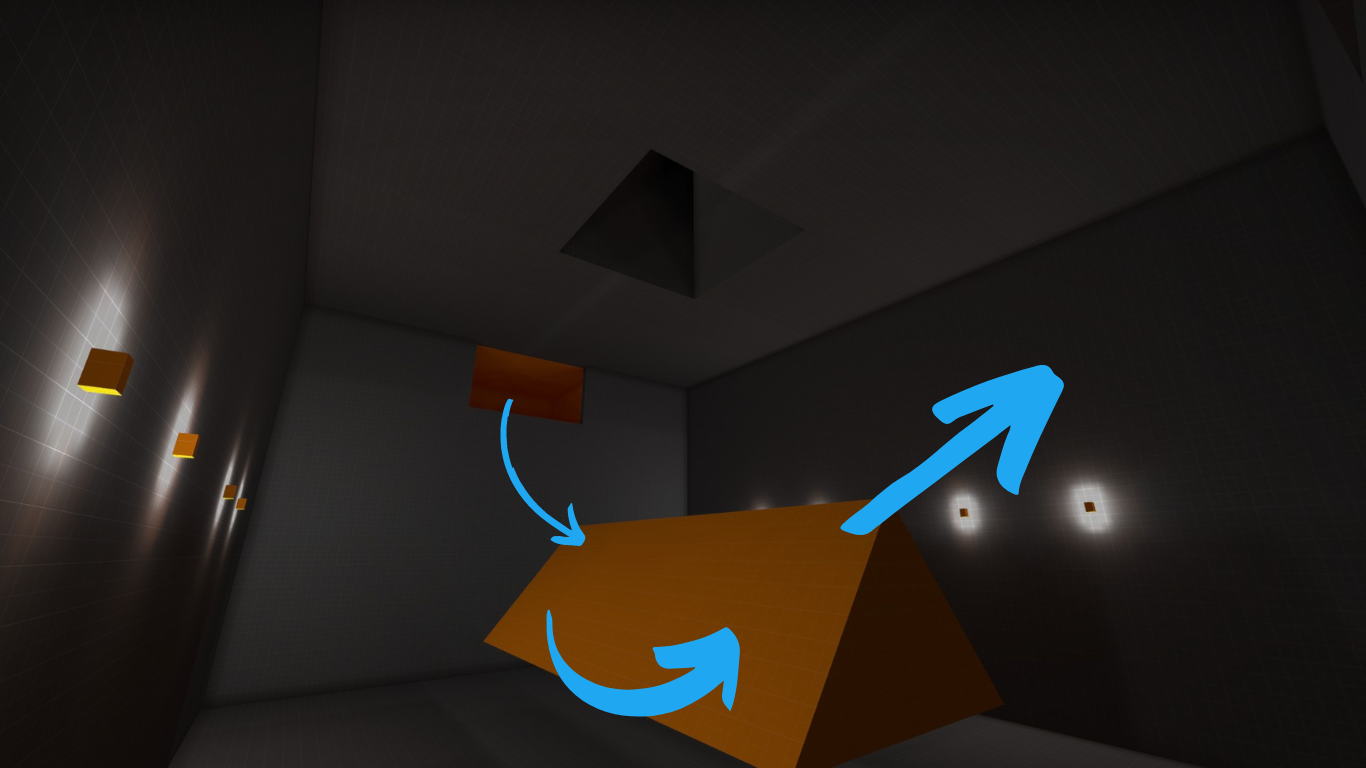 Choosing the right CS:GO Surf Maps
With such a wide variety of CS:GO surf maps, many are scaled based on their unique difficulty outside of the air acceleration difficulty you set for your server above. Keeping this in mind, it may be fruitful to take a good look around the Steam Workshop Surf Maps and be mindful of what difficulties they claim to each be.
Once you find a handful that look both fun and the appropriate difficulty, Shockbyte makes it incredibly easy to upload them to your server! Check out the link below to our knowledge base for more information on adding maps to your CSGO surf server (or any kind of CSGO server for that matter!)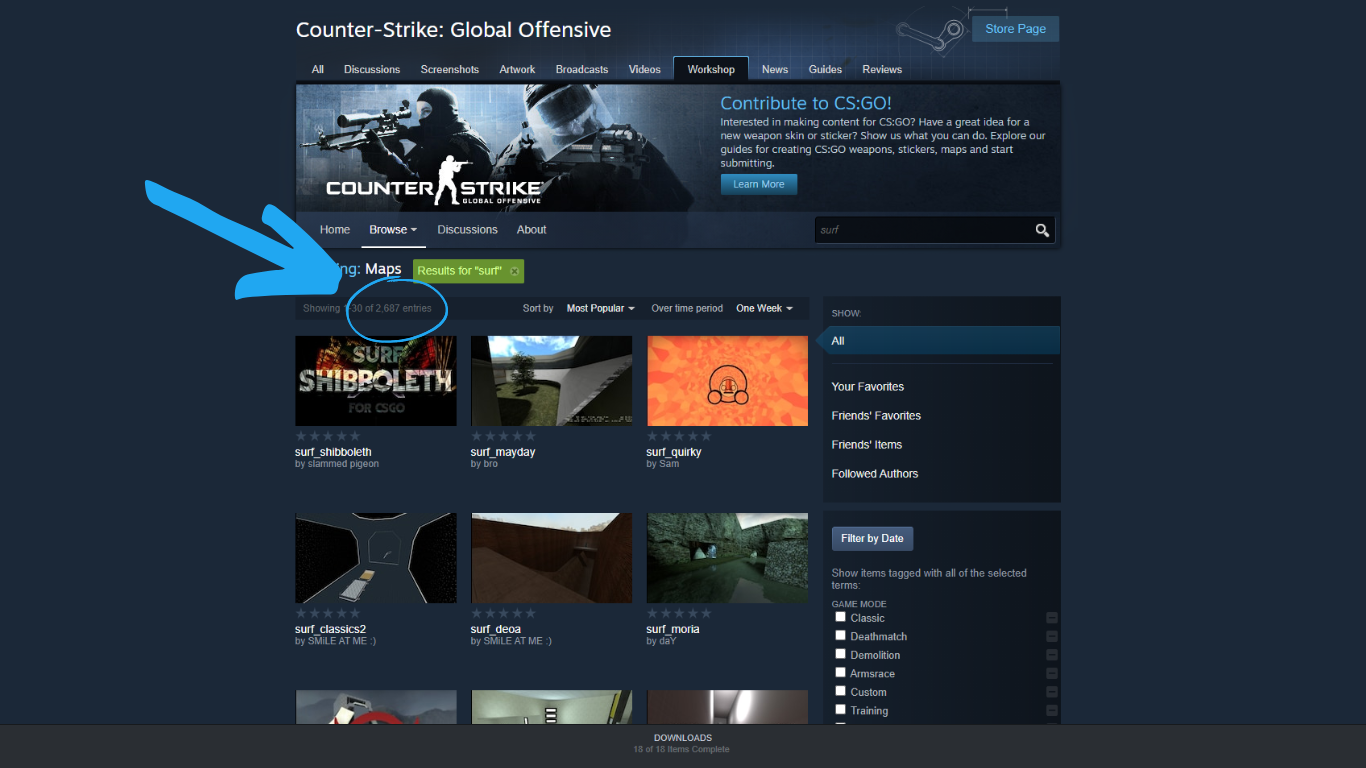 Looking for more Multiplayer Gaming Ideas?
About Shockbyte
Shockbyte is a game server host for CSGO, Minecraft, Left4Dead, and more.
Do you want to start your own Counter Strike Global Offensive server? Click here to view our CSGO server hosting plans.